Online marketing, and specifically affiliate marketing, is one of the most lucrative ways to make money online. The industry is growing leaps and bounds each and every year, with no end in sight. With that being said, we all want to know how to become a master affiliate marketer!
It's not difficult to master the strategies needed. But you need to know that it's not a get-rich-quick scheme. It takes time, patience, persistence and commitment to building up your business. It takes time to build those relationships of trust with your consumers.
But once you do, you have earned a life of freedom with your passive income. With much less work down the road, you can keep that income coming, or scale it even bigger with new strategies.
In this article, I'd like to share with you what affiliate marketing is and the ways you can become a master at affiliate marketing.
It's my goal to help you become as successful as you can be!
If you'd like to know where I learned about this and where my business is hosted, CLICK HERE.
As you go through this blog, I'll share with you other links and articles for you to read. This will give you a clearer picture of affiliate marketing without having an article that's a mile long, LOL
[adinserter block="1″]
What Is Affiliate Marketing?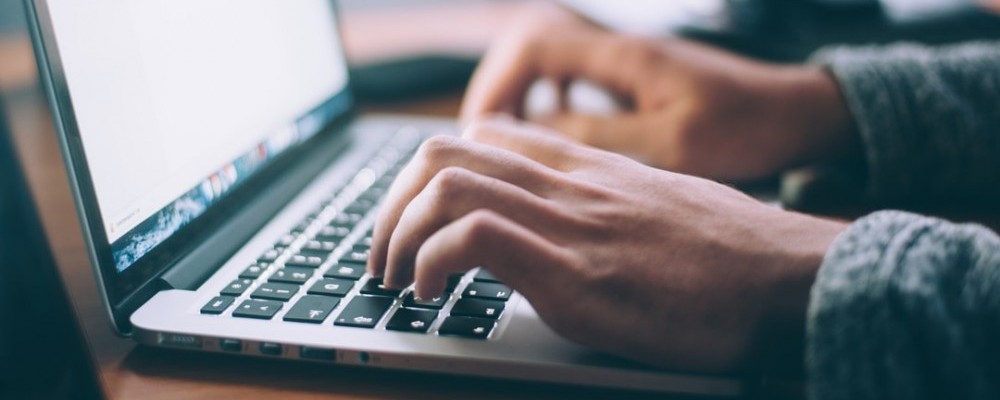 According to Investopedia,
"Affiliate marketing is an advertising model where a company pays compensation to third-party publishers to generate traffic or leads to the company's products and services. The third-party publishers are referred to as affiliates and the commission fee incentivizes them to find ways to promote the company."
Phew! How's that for a definition, lol. Let's break it down to a simpler answer…
Basically, it when you, (as the "publisher"), promotes a company's product (let's say a Nikon camera). When someone reads your article about this camera and wishes to buy it, they click the "buy now" button. They are then sent to Nikon to make the purchase. Because YOU sent Nikon a customer, you get a portion of the profit.
Or simpler yet, you get paid to sell other people's stuff!
Pretty cool isn't it? You can create your own income by just promoting and recommending someone else's product or service.
That's the beauty of this industry. You don't have to spend your time and money creating your own product. Someone else has already done that hard work.
I remember those days of trying to sell MLM products. First, you had to buy your way in to get all the promotional material, buy the products themselves, start promoting to your family and friends, try to create a profitable downline. OK, now I remember why I hate MLM's so much, lol.
With affiliate marketing, there's none of that! No inventory, very low start-up costs, no hounding your family and friends and definitely no downline. The world's your market…literally!
Your business's success depends on just you, and your commitment. With some elbow grease and the proper training and strategies, anyone can succeed.
Please read my article on "What Is Online Affiliate Marketing" for a more thorough description.
What You Need To Make It Work
First, I'd like to point out that this is a real industry that many of you have probably been a part of and didn't even realize it. Whenever you shop online, you are most likely part of an affiliate's promotion.
Unfortunately, affiliate marketing has gotten a bad rap over the years. And that's because of the way some unscrupulous people have used it. These people's wanting to make fast cash by scamming other innocent people's need to make money has really hurt its image.
My desire is to show new entrepreneurs that it doesn't have to be this way. When you build your business the right and honest way, you're not only helping your customers with their problems, you're earning an online income in the process.
The most important takeaway from any of my tutorials is to always put serving your audience first. Don't fall into the income-first mindset. If you help your customer, the income will come!
Please view my visual guide to the Beginner's Guide To Affiliate Marketing.
Requirements
This is your chosen topic or passion that you wish to be involved in. For instance, photography. It's much easier building a business with something you enjoy writing about.
A Website (the "affiliate")
This is where your business lives. It represents you and what your business offers. Creating a visually appealing website that offers a variety of help for your visitor, will bring them back again and again.
Don't worry about this step being difficult or needing a computer science degree, lol. The website builders in today's age make it very easy. Just input your domain name, choose your theme, and voila! It only takes minutes.
An Affiliate Company or Network
Like Amazon, Clickbank, and others that you've chosen to have an affiliate arrangement with because they have products relevant to your niche. For instance, Nikon because you like their cameras and accessories.
Your Promotional Efforts
This is the content (articles) you add to your website, advertisements you display on Google or social media, or communication through email marketing. You use this to promote and recommend your product or service to the people needing it.
The Customer
This is the person you've been building a relationship with through your content. Once you've built trust with him or her, they will gladly use your affiliate link to purchase the product or service from the affiliate company.
And most importantly…
This is vital to your success. Many people try to start something on their own without any guidance, or worse yet, bounce around the internet to help. It's too disjointed that way, with too many opinions. Having everything you need under one roof is the only proven way to succeed.
The Right Mindset
This is the most important requirement for making your marketing business work. Always put your customer first. If you are sincere about helping them with whatever problem or solution they're needing, you will create a loyal fan base. People can quickly sense if all you want is their money, and they'll quickly leave!
It's also important due to all the changes Google has made to match searches with the right results. They now want to see articles with valuable, unique material that serves and helps your viewers.
A great article you might like to read is "Is Affiliate Marketing Hard?". It can give you insights as to why its a great business idea, and why so many people fail.
[adinserter block="1"]
Actionable Tips To Becoming A Master
Once you've laid the groundwork of choosing your niche and creating your website, its now time to build your business on a solid foundation. This is where proper training can make a big difference.
There are fundamentals you should always apply though. Let's go through them…
#1. Build A Website
I know there are people online who say you can have a business without a website. Especially those who are promoting their "made for you" sales funnels. And for a few people, it works. But if you want to set yourself up for success with affiliate marketing, you really need a website.
Ever notice the big wigs who claim you don't need a website, all have websites, HAHA.
Seriously though, you want your own website so that you're in control of your own business. Putting your business in the hands of someone else like Facebook or Twitter is only putting you at risk of losing everything.
I know companies like Facebook have been around a long time, but when they make big changes, or possibly even disappear some day, then where are you? All your hard work is undone or simply gone.
Take Action:
Create a business website that you can call your own. It's easy to do and costs very little.
Take a look at mine. I change it around fairly often as I grow and expand my business, but it might give you some design ideas. Legitimate Affiliate Training.com
#2. Build Trust
Building trust with your visitors is crucial if you want them to purchase your recommendations. I mean, would you buy something from a total stranger? How do you know you can trust them?
If you've built that kind of relationship with them, they might even thank you for their purchase, and return to see what else you recommend.
Take Action:
Write content that offers a solution to their problem. And write the same way you would speak to your best friend. Be conversational
Give away as much valuable information as you can before you try to sell something. You'll know you're on the right track when you start to feel uncomfortable, haha. You'll be wondering why you're not selling this information instead!
Get other people to recommend you and your brand. Just as you trust your friend's advice, your customer might come to you from their friend's recommendation.
#3. Know Your Product
The best-written promotions are from users of the product. If you don't know anything about it, and still try to promote it, your article will sound flat and too much like a pushy salesman. Like I said before, people can sense when all you're after is the sale.
If you know your product well, you can help pre-sell by answering any questions your visitor may have. This could help those who are sitting on the fence, to jump onboard.
Also get to know the company's selling process, any upsells, return policies, and customer service. Remember, that if anything goes wrong after the sale, it will affect your reputation and brand.
Take Action:
Promote products and services you know very well. Buy it and use it before promoting.
Always ensure the company's backend service is of quality. Protect your reputation.
If the company is bought out by another, ensure the same quality exists. If not, change products.
[adinserter block="1″]
#4. Will The Product Actually Help Your Customer?
The products you promote should always be relevant to your niche. Offering something that has nothing to do with solving your reader's problem, will only frustrate both of you. They'll leave because you're not helping them, and you'll lose out on a sale.
When you've found the right product or service, help your customer learn as much about it as possible. Write more than just a paragraph or two. Show them how it used, the benefits of using it, etc. Show them everything!
Take Action:
To help you find relevant products and services, research your competition online. What are they promoting? And how are they promoting it? There's nothing wrong with using the same techniques as your competition. Just don't copy!
Using images and videos is a great way to share your information. Visual media will attract more attention. Where people don't want to read a wall of text, they'll love watching a video.
#5. Craft Your Own Promotions
When you sign up as an affiliate with a company, they'll often direct you to their promotional material to use. Personally, I don't use these but will sometimes use them as a guide to craft my own.
Part of building trust with your followers is to use your own language. If this language is consistent throughout all of your content, your reader will know it's coming from you and not some stranger. They want to know you care enough to write your own material, not just copy and paste from someone else.
Take Action:
Once you've signed up to be an affiliate with a company, take a look at their prewritten emails and other promotional material. Use them as a guide but re-write them in your own words.
If you don't like what they have, its OK. Just make up your own that you know your followers would like to see.
#6. Be Honest
When recommending products, or reviewing others, always be honest. If it won't do something your reader expects, then tell them. If there are upsells or upgrades in order to have the product perform the way its advertised, tell them in advance so there're no surprises.
If you're always upfront with your audience, they will learn to trust you. They'll know they can take you at your word and will return for future recommendations.
Take Action:
When promoting a product, don't leave anything out.
If you've recommended something that proves to not be a good fit, apologize. The sooner you say "I'm Sorry", the more likely your customer will stick around.
#7. Find A Balance For Your Affiliate Links
Always provide your reader with enough opportunities to click on your links. Sadly, many marketers are at either end of this spectrum.
Some will write beautiful articles, and forget to add a "call to action". Or they add just one, but it seems to fade into the background. Your call to action needs to be bold and very obvious. You need to tell your reader what to do.
The other end is having too many links. They stuff their affiliate links all over their page, and it just looks spammy. This turns people off and they'll move on elsewhere.
Either way, you're losing out on potential sales. The best practice is to place them naturally within your content. For instance, place one at the top of the page when you first mention the product. Then about half-way down your article, then again at the bottom with your bold call to action.
Take Action:
If you've already created content to promote your product, go back and review where your affiliate links are posted.
Non-affiliate links are fine anywhere. For improved SEO, you want both external and internal links in your content.
As you can see throughout this article, I have many links to both outside sources and to my other articles. These aren't affiliate links, but links to relevant information. These are OK to sprinkle throughout.
#8. Keep Track Of Your Links
Keeping track of your links is important for you to know what's working and what isn't. When you track them, you can see how many clicks each link has received, as well as how many conversions (how many sales).
This will tell you if a specific campaign is in trouble, and will tell you what is driving the most traffic and sales. If you don't track, you'll never know. This data can really improve your income potential.
Though there are excellent services online that can do all this for you, if you're just starting out as an affiliate marketer, you want to keep your costs to a minimum. There are free ways to track all this information from using Google Analytics (free) to installing free plugins on your website.
Take action:
If you haven't already done this (all online businesses should), sign up for Google Analytics.
I personally use the Thirstyaffiliates plugin. This is a free plugin with an optional upgrade for more robust data collection. It's a link shortener to protect your affiliate links from hacking, and it collects data on those links
Note: notice how I placed an affiliate link naturally into the sentence above. I not only use Thirstyaffiliates, but I also love to promote them because I think its an awesome tool. Not that I'll get paid for a free plugin, lol, but I can still track the clicks. And thank you in advance if you do click on my link!
Final Thoughts And Recommendations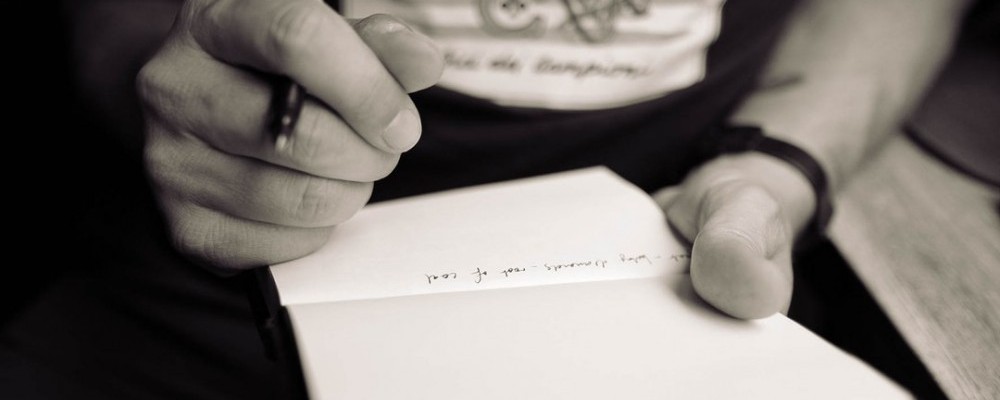 I sincerely hope these tips will help grow your business and propel you towards your well-earned success. Affiliate Marketing is an amazing industry that creates for you the additional income you may be looking for. And in time, a passive income that you can rely on for your future financial security.
It's not a difficult process, just one that takes time and effort. But the rewards are worth it.
Maybe you're still in that place of researching affiliate marketing and wondering if it doable. Well, one thing I can assure you… it's very doable. If I can do it, anyone can, lol.
Can I recommend a place for you to start?
Remember when I explained how important the proper training is to your success? What I didn't mention was the tools and support as well. Because to start your own business, you need everything from a domain name to a place to ask questions.
Well, I have just the place for you. Do I know it well? YES I DO! This is where I started my business, and I'm still there after all these years.
This platform has all the training you could ever need, a domain name registry, a website builder, the tools you need to rank #1 on Google, and a live community for support and encouragement. No need to look for anything else online.
Do you want to know the best part? You can start for FREE. With your two free websites, you can check out the entire platform and take the first 10 lessons to get you up and running online.
If and when you join the premium membership, what you see is what you get. Everything! And I promise no hidden upsells or surprises.
And you would have me! I will offer to coach you as long as you need me to.
Just click on the image below to read all about it. I hope you come and join me. Your future pocketbook will thank you!!
Have you started your business yet? Or maybe you've tried and given up? Let me help you start a profitable business that you can call your own.
Your friend,
Suzanne