Are you trying to find a way to sell something online? Do you have a favourite hobby and want to sell it? Or maybe a friend or local business wants you to build a website for them to showcase their services? Maybe you want to become an affiliate marketer?
These are all reasons for needing a website.  Now you just need to learn how to do it.  This is where I go to set up my websites.
Let's Get Started
Whatever the reason you want to build a website, rest assured it's much easier these days than years ago when you needed a college degree to write code. Now anyone can build their own website, hassle free.
There are many services out there that offer platforms to help you build a website, but you need to be careful that they offer you all the things you need to make it a quality, profitable site that people will want to visit.
Things You Require for a Quality Website
Have you ever searched online for something and have come across ridiculous looking sites that are confusing to maneuver? Or they are terribly slow to load? Personally I like returning to sites that are visually appealing and easy to navigate.
For the website owner, you also want the ability to set it up in a way that makes sense, adding helpful content and images or graphics that are relevant to your site.
If you want all these things plus a platform that simplifies the whole process for you, you need to check out the link below. Think about what you'd like to call your business, then type in the name and hit "build it now". With SiteRubix, you can get two websites for free. No need to buy a domain name.
Have You Heard of WordPress?
WordPress is probably the most widely used software to create websites and blogs. Using WordPress would put you alongside media outlets like the New York Times, retail businesses like Best Buy, and music icons like Katy Perry.
WordPress offers: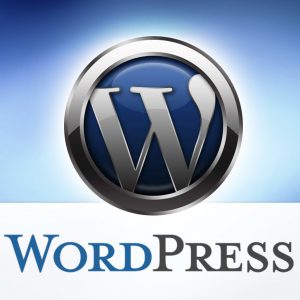 customizable designs (over 3,000 templates)
over 10,000 "add on" features (plugins for fine-tuning)
easy to install and set up (no advanced knowledge necessary)
mobile apps
easily accessible ……..and so much more!
Don't I need a host?

Yes you do. You need to "park" your website somewhere safe that offers your site daily backups, monitors for suspicious activity, and protection from hackers. Again, there are many services out there that offer hosting, but you need to do a lot of research to find the one that suits you and your pocketbook.
OR if you've clicked on the "Build a Free Website Here" link, you'll notice it gives you access to Wealthy Affiliate which offers you everything you need in one place. With their free starter membership, you can have 2 free websites plus an exceptional training platform to walk you through, step by step. No one else offers this!
So Let's Build a Website!
One of the owners of Wealthy Affiliate has created a video to show you how you can get a website up and running in under a minute. All for free! Check it out….
Your website is only as successful as the platform it's built on.  At Wealthy Affiliate, your site is run on an incredibly fast and powerful platform which will lead you to better rankings, therefore more success. They offer you the best security for your website and continually updated education for learning at your own pace.
And with a community of over 1 million members in 195 countries, "live chat" will give you all the support you need at your fingertips.
Don't let uncertainty hold you back. In the next few minutes you can have your own fully functional website ready to go.
If you'd like a thorough review of Wealthy Affiliate, I have one for you!
So what business do you have needing a website?  I'd love to hear from you.  And if you have any questions please leave a comment below.
Do you know anyone who can benefit from this post? Please pass it along.
Good Luck,
Suzanne
SaveSave
SaveSave
SaveSave
SaveSave
SaveSave
SaveSave
SaveSave
SaveSave
SaveSave
SaveSave
SaveSave
SaveSave
SaveSave
SaveSaveSaveSave
SaveSave
SaveSave
SaveSave
SaveSave
SaveSave
SaveSave
SaveSave
SaveSave
SaveSave
SaveSave
SaveSave
SaveSave
SaveSave