Are you a stay at home mom or dad looking for a new way to make money? Did you choose to stay home with your child to give them the best up-bringing you can provide, but find living on one income very difficult?
These days, most people need two incomes to make ends meet. But when your precious ones come along, you just don't have the heart to leave them all day while you go to work. And day care can cost almost as much as you make! So now what?
Well, here are 10 business ideas for stay at home parents, that you can start with very little money.
If you already have a business idea and want to know how to start, CLICK HERE.
10 Great Home Based Business Opportunities
Financial Aid/Consulting Business – Do you have a sound knowledge of financial aid resources, college savings plans, etc. If you do, you can focus on helping college students and their parents apply for their child's first college experience.
You can advertise your services with high schools, colleges and universities. There's everything from application forms, writing entrance essays, and of course financial aid packages to ease the parent's pocketbook.
Here is a list of available USA aids.
Here is a list of available Canadian aids.
Consignment Shop – When times are tight due to the economy or a recession, wearing "gently-used" clothing just makes sense. Advertising how people can make money selling their clothing, and other's saving their money buying "gently used" is a win-win. Consignment fees can be negotiated, but they are usually 50/50.
This video is about an online "previously owned" store, on steroids, haha. Just goes to show you where it could lead!
Freelance Writing – Are you a budding author? Do you have great writing skills? There are always businesses looking for good freelance writers. Just like this website, it requires regular content. As my business grows, I'll be looking for freelance writers to write for me.
Or, you can work as a "ghostwriter" if you don't mind forgoing a byline. I would suggest you start looking for writing opportunities in subjects you know about, to build your trustworthy reputation.
Click here to check out this great info-graphic to get you started in the right direction.
Gardening Business – Herbs for medicinal, culinary, and aromatherapy needs are becoming a fast-growing industry. As well as flowers. If you have a love of gardening, this might be the niche for you.
You can also use yyourknowledge for seminars and teaching. This business can branch off to floral arrangements for local businesses, churches or wedding planners.
Graphic Design – Use your computer skills for graphic design. There are always businesses looking for awesome designers for their fliers, catalogs, pamphlets and advertising needs.
Marketing your skills to advertisers, magazines, or individual online marketers, for example, can possibly get you a full time contract.
This article covers everything you would need to know about starting a graphic design business.
Grant Writing Business – Many non-profit organizations are looking for writers to be the link between them and the funder of a particular grant. You can teach yourself, and then work as a freelancer or independent contractor.
You can choose all, or any of various types of grants including projects, endowment, startup, restricted, etc.
Here's a humerous view of how to write a grant proposal.
Home Health-Care Agency – Do you have amazing people skills and are comfortable hiring and managing employees? Maybe you've worked in the medical field and know of the current need for home health-care for seniors?
The costs of assisted-living establishments, or live-in nursing is becoming too high for many seniors to afford. Providing a meal, bathing and meal-preparation needs can be life-saving for many seniors.
Advertise your business in local hospitals, doctors offices, and community listings to find nurses looking to be hired, and seniors needing assistance.
This article has everything you need to know about medical and non-medical home health-care businesses.
Gift Basket Making Business – Do you have a flair for design and creativity? Making baskets, tins, bags and boxes for any occasion might be the business for you.
Simply take photos of your designs for your website, or brochures, and advertise everywhere. Find those untapped ideas like the use of sport team's logos etc.
Here are some gift basket ideas for you. Pinterest is my go-to place for any creative ideas! Just click on the picture….
House Cleaning Business – Everyone has a need for housecleaning, and some love to use services. This is where you can earn loyal clients. You can clean yourself, or you can start a cleaning service and hire your own cleaning staff.
With the right staff and happy clients, you can build quite the sought-for reputation.
Here's a great blog written by Patti Page, of PageCleaners, on starting your own cleaning business.
Medical Billing Business – Are you looking for a different career? Why not get certified with a medical billing program or online course, and start your new business.
Doctors and hospitals need this type of person to manage their payments from health insurance companies. You would provide the coding, invoicing, and collections, as well as the never-ending claims and disputes to oversee and manage.
Here is a very detailed article on how to start a medical claims processing business.
What Do These Successful Home Based Businesses Have In Common?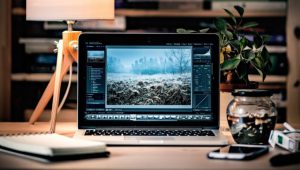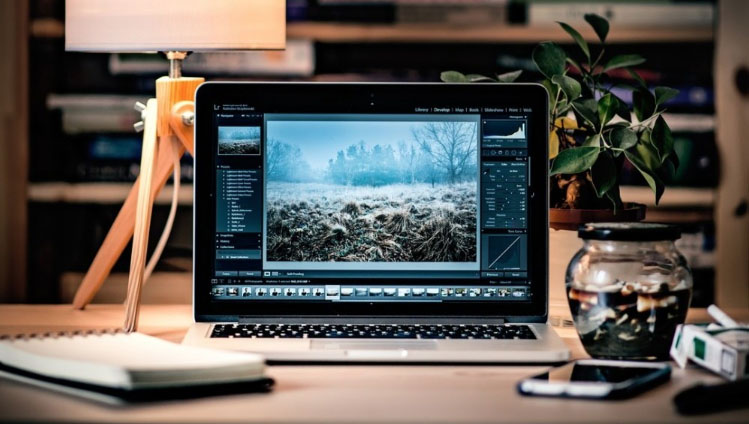 Can you guess what that is? You're right! A website. All professional businesses have their own websites for authenticity and branding. And it's vital if you want to advertise online.
Which looks better to you, when searching for a particular need? An obscure ad on Craig's list or Kijiji with nothing but a phone number, or a professional looking advertisement with your website name for reference. I would much rather check out a business website to find the details I'm looking for.
Unlike years ago when building a website required a computer education, now, one can be built and online in a matter of minutes. Of course, you'll need the right platform to help you out.
How Do I Find The Right Platform?
I would highly recommend the platform I use. You can sign up for free. Yes, I said free! No credit card needed.
They provide you with the domain name of your choice (as long as it's available), build your website for you, host it for you, then offer you the most important part….a step by step training course to help get you on your way.
Would you like to see if your domain name is available? If it is, you can sign up right away and get your website up and running through phase 1 of the training. It won't cost you a penny and you'll have fun doing it.
Wealthy Affiliate is a Canadian based training platform with over 1.2 million members, worldwide. They provide everything you need under one roof.
Their live chat community is the only one of it's kind online, so you have readily available help whenever you need it. No waiting like in a "forum" style community.
If you would like to read all about it, please click the button below.

I will meet you on the inside and be available to help you whenever you need it. In fact, every member is always ready and willing to help out new members.
Do any of the above businesses resonate with you? Let me know below. I'd love to hear from you.
And if you know anyone who's talked about starting any of these businesses, please share my article.
Your friend,
Suzanne