You've been hearing about mommy blogs for years now. In fact, you've heard about some pretty impressive sites out there, that claim they're making a ton of money too!
You see them online, on Facebook, Pinterest… everywhere. And now that you have your own child, you're starting to take more notice, aren't you?
You're looking for advice on how to keep your child sleeping at night, or when they should start potty training. Maybe your child has an unexplained rash and you want to see if any other moms have experienced this.
But mostly, you're a stay-at-home mom yourself and don't really want to go back to work just yet. Could your own mommy blog be the answer?
At first, you thought the maternity leave would be enough and you'd look forward to returning to work. But now that you have your precious child in your arms, you feel different.
And that's OK! Not everyone wants to leave their child with a sitter.
I was very fortunate to be able to stay at home with my children. But that was a long time ago (33 years to be exact), and I feel like it was easier for us back then to live on one income.
Now my children are grown, starting families of their own, and I see the struggle.
With the cost of living these days, it's almost impossible to live on one income.
It makes me sad to think that my daughter and daughter-in-law will have to work to make ends meet. And that's just to survive… It's not giving them the extra cushion to save, travel, or prepare for retirement.
And this is why building your own mommy blog business can be the answer to you staying at home with your children, yet still earning an income.
But… what do you blog about? Your kids? Your day? What?
That's what we'll get into below. What blogging is… all the way to how to start one.
And if you're interested in how I succeeded online, read about where I started out.
What Is A Mommy Blog?
Let's look at some definitions of "mommy blogs". I've found many online, from serious to the ridiculous, lol. For some reason, back in 2013-2015, there were some pretty negative views about mommy blogging.
I'm pretty sure it came from ignorance. People assumed that when mommys posted images of their child doing anything and everything on social media, it meant they were "mommy blogging".
They didn't understand that a true blog can be a money-making business!
Take a look at this site called UrbanDictionary.com:
"Jane: This is Tommy playing with his blocks! So cute! I'm so blessed! Carol: This is the tenth picture you've posted of your kid in an hour, stop with the mommy blogging already!"
"Dinah: Hey girl, did you vaccinate your kids yet? Karen: No… Jenna was saying that I shouldn't vaccinate my kids since vaccinations can cause childhood obesity.
Dinah: Are you seriously listening to Jenna? She's not even a nurse! That b***h is just mommy blogging.
Karen: Yeah girl, you're right".
Kind of sounds like something you'd see on Facebook, right? These are conversations between friends (I think, lol). This isn't blogging as far as I'm concerned!
So let's look at some better definitions…
Yourdictionary.com describes it as:
"A mother who blogs about her children, motherhood, parenting or related topics."
And Wikipedia
"Family-and-homemaking blogs are weblogs that feature commentary and discussions especially about home, family, and parenting. …reports of "mom blog," "dad blog," "parenting blog" and "family blog" refer to blogs of this type. Businesses seek to run advertising for household items and children's merchandise on blogs of this type. The greater proportion of authors of blogs of this type are women."
So there you have it! These are blogs that can be written by anyone (moms and dads) and used to earn an income with such things as advertising. And that's not mentioning affiliate marketing, digital product creation, or the many other ways you can monetize your blog.
In actuality, these blogs can become massive in their chosen niche. Though many of them stem from home and family life, they don't necessarily have to be about those topics.
A mommy blog, in my opinion, is launching a blog in any niche, so that mommy of daddy can earn an income and be able to stay at home with their children!
Does It Have To Be Negative?

There are many prominent women who have blogs such as this, that started out chronicling about their personal parenting lives, yet evolved into strong political or influential speakers in their own right.
When others refer to their blogs as "mommy blogs", they take offence. Maybe they feel that they've moved on, and the past mentions of their child, and poopy diapers, shouldn't label them anymore, lol.
Yet, in my opinion, it's because of their influence that the term "mommy blog" stuck.
If it wasn't for their humble beginnings online, their websites wouldn't be the successes they are today.
I think if you chose to write about something in the "motherhood" niche, you're doing everyone a great service! Sharing your frustrations, your joys, and your recommendations is a great way to help all those new moms going through the same things.
And for that matter, in today's age, stay-at-home dads can really rock this scene…
What We Can Learn From Mom Blogs
Mommy bloggers are some of the most seasoned veterans out there, and we are continually learning a lot from their tips and tricks.
Some of the things we can learn are:
1: There Are A TON Of Bloggers Online
With over 500 million blogs online, you can see the popularity these blogs are having. With most of the known world now having access to the Internet, your global reach gets easier and easier.
And these aren't just blogs discussing women and children, but also everything from politics to sports.
Don't let this number scare you off though! Anyone can succeed in this market with the proper training!
2: Mommy Blogs Rise To The Top
Those who gripe about this style of blog say it's only other mom bloggers who read these blogs and look to share links from one site to another.
Well, Ya! Why wouldn't they?
They are all sharing the same experiences and looking for similar advice. Of course, they'd seek each other out.
And sharing backlinks in this natural way is great for their website's SEO. This helps their ranking ability and therefor why they rise to the top!
The most successful blogs out there know the importance of networking to build that solid foundation. They also know that getting the top results on any search page means getting about 33% of all the online traffic!
3: Blogging Takes Work
We can see from these successful sites that it takes consistent writing to add content to their sites every month. Any that don't make it is usually due to shortcuts taken.
If you publish content that dry, too short, offers no value, etc., you won't attract the traffic you need to build your business up.
I know this seems daunting, but it isn't really.
You don't need to be an experienced writer. Just an honest one.
Write as you would to a friend and be conversational.
And when you start making money, you can outsource your content to other writers. There are ways to get this done for very little money when you know where to look!
4: Content is a Huge Traffic Driver
Just as your content needs to provide value, it also brings in a ton of traffic. So the more content the better.
And don't worry about getting writer's block. Many believe they have nothing left to talk about. But that's not true.
When you get together with your friends or family, do you ever run out of things to say about your life as a parent, or your kids, or whatever your niche is about?
No, you don't! And if you still think it'll be hard, there are free online tools to help you come up with more relevant topics to write about.
Here's a couple of my favourties:
In time, you'll get into a rhythm of writing consistently and effectively. And you'll love your rewards for doing so!
5: Blogging Can Be Monetized
There are so many ways you can monetize your site:
Placing ads on your site to earn advertising revenue.
Sponsored reviews from popular companies.
Banner Ads for affiliate marketing.
Other forms of affiliate marketing.
Offering freelance services.
Charging for guest posts.
Creating and selling your own digital products.
And more…
You may start off as a hobby, but when you've earned a lot of monthly readers, making money is an easy next step!
6: You Can Be An Influencer
One way to attract advertisers to your site is your popularity among your niche. Influencers are those go-to people who represent a certain brand that people follow.
Influencers can change opinions and pave new ways of viewing things. And that can start drawing the attention of companies who might be willing to pay you to help them out.
These types of marketing partnerships can be very profitable.
Millennials Lead The Way
Did you know that one in five millennial moms are starting blogs? In fact, you probably have at least one friend who's talking about this "online" thing.
And many are starting it as a business, not just a hobby!
Despite some groups calling them "entitled", I disagree. There are always those who will say ridiculous things about various groups of people. Many call my Babyboomer era "wealthy", LOL. Many would disagree…
We've been in the age of "mommy internet" for some time now, because these Millennials aren't afraid to be vocal online, and share their advice.
And they're savvy enough to know that they can make money from it.
There are many reasons why these moms start their own blogs, and it's not just to show off pics of their kids…
The Internet Comes Naturally
Millennials are those born between the early 1980s to 2000s. They were fortunate enough to grow up with the internet, and get those "instant" answers to any questions they have.
Long gone are the days of looking it up in the encyclopedia, like we had to. I couldn't even sell my set, haha!
They're also smart and educated. They started social media sites like Facebook, Instagram, Pinterest and Snapchat.
Now the Millenials are growing up and having children of their own. They frequent online sites for everything from baby advice to nutritional health.
For them, going online is as natural as breathing! It only makes sense that they might want to start their own online business. And blogging seems as natural as talking with their friends and family.
The Internet Offers Business Opportunities
Because Millenials (especially women) are more educated than ever before, they want the best of both worlds.
According to Study International, women are outnumbering men when enrolling and graduating from colleges and universities.
Yet despite this desire to be in the workforce, they also desire to stay at home with their children. So their entrepreneurial spirit takes over and they decide to work from home.
Blogging is a natural outlet because they are passionate mothers. Sharing their stories, advice and recommendations is easy for them.
And over time, these blogs can turn into mega lifestyle blogs that earn thousands of dollars per month.
What may have started out as a hobby due to time constraints, is now a full-time job with a full-time passive income.
The Internet Has Cheap Start-Up Costs
The biggest conflict for stay at home parents is the lack of a second income. And many are asking "How can I start a business with no money?".
That's the beauty of blogging. It can cost very little, and sometimes free, to get started.
So other than your time investment, there's really nothing holding you back.
You don't have to worry about MLM (Multi-Level Marketing) business styles where you hold parties to direct sell. You don't require an expensive inventory to send out to customers.
You never need to bug your friends and family to join up!
The best part is that you have a large online audience to talk to. There will always be other moms looking for answers to their own concerns, online. You have an instant tribe of parents looking for others to share in their joys and worries, needing advice, and looking for remedies.
This is the perfect time to start up your own mommy blog!

Successful Mommy Blogs
Let's look at some profitable mom blogs who are rockin' the internet today. And notice that they're not only "mom" blogs, but often "couple" blogs…
The blogs below are just a sampling, but I wanted to show you what can be achieved over time. The first site is far from the one making the most money, and the last one shows you what's possible in a short time.
A successful site is always dependant on commitment, consistency and passion. (Or at least a passion to make money, lol).
#1: What Moms Love
Aly B. is the founder of What Moms Love, who started out being overwhelmed with the world of baby stuff. She wished there was a trusted place she could go to find the latest products without all the hype.
She wanted a place to go that just offered what other moms really loved, and that's how her blog got started. She chose to fill the void with her own creation and started her blog in early 2016.
She now earns about $30,000 per month from sources such as:
Sponsored content
Ads
Amazon affiliate sales
#2: Swaddles n' Bottles
Caroline created Swaddles n' Bottles in 2016 to provide new and expectant mothers as many resources as possible to make their new journey as smooth as possible.
She started when her first daughter was just a few months old, and as the blog grew, her husband jumped in to help with the day to day business needs. Wow!
They now reach 6 million readers per month with their blog and social media and have hired a team of content writers to help out.
They earn about $9,000 per month from sources such as:
Amazon affiliate sales
Affiliate marketing
Sponsored posts
#3: Coffee and Coos
After the birth of her first son, Alexandra founded Coffee and Coos.  Realizing she needed a creative hobby to connect with other moms, she started her blog to share tidbits about pregnancy, all through to motherhood in general.
Whenever she stumbles on a great piece of advice, she'll write about it. And her planners and journals help to simplify the journey for expecting mothers, and new breastfeeding concerns.
First started in mid-2017, she's gone on to Facebook, Instagram and Pinterest. Great platforms for those who love the content and want to share it with a friend.
She's currently making about $4,000 per month from sources such as:
Ads
Amazon affiliate sales
Services (virtual assistant)
Affiliate marketing
#4: This Tiny Blue House
This Tiny Blue House was founded by Sam and Jenn in 2017. It started out as a hobby and how grown into a full-time home-based business for them both.
They devote their blog to food, family and fun, and are so grateful to be able to make a 6 figure income while being able to escape the 9-5 rat race and stay home with their daughters.
They now have thousands of subscribers and are viewed by hundreds of thousands each month.
They earn at least $4,000 per month from sources such as:
Ads
Affiliate marketing
Amazon affiliate sales
#5: Smart Mom Ideas
Elna started Smart Mom Ideas in mid-2018. She has other blogs and sites but started this as a new hobby to be "just a mom".
Being a stay at home mom, she wanted to share the cool "mom hacks" she finds to help out other stay at home parents.
Elna started out blogging about lifestyle parenting and frugal living but has pivoted to pregnancy and postpartum tips. She found advertising only Amazon products to be challenging, but by trying new tactics, was generating daily sales by 8 months in.
She's making about $1,000 per month from sources such as:
Ads
Amazon affiliate sales
#6: Journey To SAHM (stay at home mom)
Samantha started her blog, Journey to SAHM, in late 2018. Experiencing separation anxiety from her daughter, she quit her day job to stay home with her kids.
Her goal is to be home with her kids throughout holidays and summers and have them grow up with mommy going on school field trips.
She's passionate about writing and covers all topics of parenting from pregnancy to preschool age. She even shares her obsession with airfrying! lol
Her passion paid off when she made her first income in her second month of blogging. And after only 7 months, she's up to $250 per month.
Her $250 per month comes from sources such as:
Sponsored posts
Affiliate marketing
Ads
From Hobby To Income

Though most of these blogs started out as hobbies, they all turned into money-making businesses, and continue to grow and scale their income.
I'm not saying that these entrepreneurs didn't have an end goal of making money, but sometimes starting out with a desire to help others and not even thinking about the money aspect, will soon begin to be profitable.
It's all about your desire to help others, your tone, your honesty and… just being you!
I don't want you to look at these sites and say "wow, how can I do that?". It's easy to build a website, and making changes to it is a natural progression over time. I'm sure these websites were much simpler in the beginning.
Did you notice how long each website was online? The first few have been around longer, and their incomes show this. The newer ones have smaller incomes, but that will change with time.
This is an important factor to remember. Blogging isn't a get-rich scheme. Despite how product creators are trying to sell you things that they say will make you money overnight, or by week's end, DON'T believe them.
It does take time, persistence and commitment to make an online income, but it can be done and it can be huge!
The sites I showed you above are just a drop in a very large bucket. Those bloggers who remain committed to their business are changing the lives of their families for years to come.
How To Start A Mom Blog

Starting a blog is easy! But it's your commitment and passion that will bring it home! I know, I know, I've already said that. But only because I'm trying to drive the point in, lol.
I want you to start this journey with your eyes wide open so you don't get disappointed.
There are basic steps to starting your own blog. Let's go over these, and then I'll show you how you can start for free, OK?
Find Your Niche
First and foremost, you need to decide what topic you want to write about. This can be a stumbling block for so many, and a blog about parenting and such is no different.
You may be asking "why do I need a niche?", because you want to talk about everything, lol.
Your first blog should focus on one topic. Why? Because it will help you grow quicker and earn more traffic.
When your blog grows and you've earned those thousands of pageviews each month, you can expand into other areas that are relevant.
Sure, you'll notice those lifestyle blogs that talk about everything from parenting to travel, but they've been around a long time and most likely started with just one focus.
Trust me! It's better to start small. And even one topic, like pregnancy and post-pregnancy, have millions of families searching for answers. You won't run out of traffic, lol.
Don't worry about boxing yourself in. You can change it up later if it's not working for you…
Ask yourself some important questions:
What do like to talk about? Or what do people usually ask your help for?
Do you have any experience or do you want to share your journey with others?
Is there a topic out there that is not covered very well? Can you fill that void?
Are people consistently looking for answers that aren't answered?
Are there ways to monetize your blog?
OK, I know that some of these questions will take a little research, and you probably don't have a clue how to go about it, right?
I'll help you there, I promise….. keep reading!
Choose Your Domain Name
This is the fun part. Let your creative juices flow and come up with your website's name.
Now, don't get too crazy here. There are some recommendations you should consider.
Your business name can be creative but also make sense and be easy to remember. Try to keep it short, simple, easy to spell, and tell your readers what your overall site is about.
Take some time to surf the net yourself, to see what other people are using. Don't worry about copying because you can only buy one of kind domain names, lol.
That being said, you don't want to mimic a well-known site because people will think about your competition first!
You don't need to spend days agonizing over this. Once you start branding your site, people will return because of YOU, not your name!
Most domain names average about $15 per year.
Choose Your Website Platform
There are many sites online that offer website hosting. This is where you "park" your domain name and where your website lives.
This article is all about hosting…
Many will offer you great discounts to sign up, like a free domain for the first year, and discounted monthly hosting fees:
Bluehost – this company is reputable and reliable.
HostGator – is another popular site
NameCheap – offers great deals for the first year
Some of these offers are quite cheap and great for starting out, but they are very basic plans. Down the road you will most likely want to move your site to a more secure service or pay more for the added features you'll need for your site.
A reasonable monthly cost for most of the features you should have can run from $25 per month and up. But don't worry about this either. I have a better solution for you below…
I would also highly recommend you use the WordPress platform.
Not only are there thousands of free themes to choose from, but they have oodles of free plugins to meet your every need.
WordPress is also moveable if you ever decide to move your website from one hosting service to another. So make sure the platform you choose uses WordPress!
Create Your Website
Don't worry, you don't need to know how to code, or any of that stuff. All these platforms have website builders that can have you up and running in no time.
So other than changing some images, and deleting the same pages you don't need, it's the easiest part of creating your blog.
This article shows you how easy it can be…
There are always tutorials provided by the theme creator to help you change up your site to the way you imagine it. And if you get stuck, they should have a service department to help out.
My current theme is created by "Grace" themes, and their service department is awesome!!
And VOILA! Your blog is up!!
Start Writing…
And now your journey begins. Don't worry about writing the perfect article at first. This comes with practice.
If you're wondering about what to do, how to format it, what to say, etc., start browsing other mommy blogs. Find one that talks about the same topics you are, and see what they're writing about.
Don't copy them, though. lol. Google frowns on that and it'll only hurt your ability to rank. But looking at your competition can give you great ideas.
Is there anything you feel they're missing? Write about that!
The best thing you can do is to be yourself. Let your personality come through. No one can copy that because it's unique to you.
Can I Help You?

There are many more things to consider when you get serious about creating and monetizing your blog. There are strategies you can learn that can skyrocket your blog to the top of the search engines.
Things to consider like:
SEO
Social Media
And more…
I'm certainly not saying all this to scare you away. But to show you all the cool ways available to you for success!
Can I make you my sincere recommendation?
I would love for you to come and see where I learned everything about blogging and affiliate marketing, and where I run my business to this day.
This is an all-inclusive platform that has everything you need under one roof. All the services I mentioned above are here. Here's a bit of what they offer:
Training – Step by step courses, classrooms, tutorials, and live weekly webinars.
A domain registry – An easy way to find the perfect name for your business.
A website builder – With over 4,000 WordPress themes to choose from.
Website hosting – With powerful servers, security, backups, and emails, and more.
A keyword research tool – Find low-competition keywords for the best ranking.
A large and active LIVE community – They always have your back!
And much more…
And the owners, who you meet and interact with whenever you wish, are so confident in their platform, that they allow you to start with a FREE starter membership. No credit cards necessary.
There's really no other place like this online today!
If you click on the image below, you can read all about it. And when you join, I'll be there to greet you and coach you as long as you need me. That's my promise to you!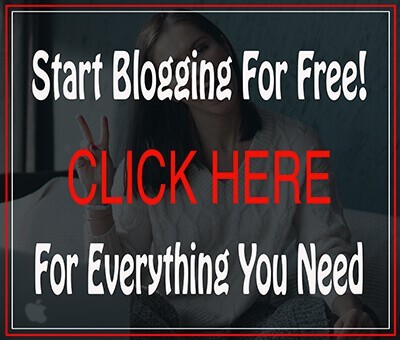 Have you been thinking of starting your own blog? Let me help you succeed. You'll be so glad you chose to take action!
If you have any questions or comments, please leave them below and I'll get right back to you.
Your friend,
Suzanne
P.S. Please share this with your friends!