You are not alone. As content marketing grows more popular each year, it's important to have fresh, engaging content on your website, not only for your viewers but to keep ahead of your competitors.
Coming up with ideas when your site is new is easy enough because you have so much to say.
But after some time, you find yourself struggling to come up with that next topic.
Writer's block! Every blogger's nightmare!  Those brainstorming sessions can be exhausting. Let me show you how to find content ideas, for free.
If you'd like to see where I learned all about content marketing, click here.
Finding Ideas 
The following ideas are those that I use myself.  And they've never failed me…
#1:  Keeping Notes
One of the first things you should always have handy is a note pad or journal. Be it in physical form or on your phone.
I use my phone because I always have it with me for when that new idea pops to mind.
You see, some of our ideas can come from our surroundings, whether we are on vacation, grocery shopping, watching TV, anything really. Well OK, not sleeping (unless you have very vivid dreams, haha).
Even a nature walk can be inspiring. Jot down anything that comes to mind. Even if it's silly. You never know what you could do with it down the road.
#2:  Spy On Your Competition
It's very important you monitor your competitor's websites to stay ahead in the game. If you know of a few, then you could bookmark them and visit frequently.
No two niches are exactly alike. Look at authoritative sites in your industry and take note of how they are using their content marketing. Are there ideas there that you can adapt to your own site?
Another great way of checking out posts from your competitors is to use RSS feeds.
RSS stands for Rich Site Summary, a type of web feed which allows you to access updates to online content, in your specific niche, in an easy to read format.
Just sign up and decide what type of content you want to follow. Some will even send you emails for great time management.
Here are a few that I use:
Feedly – Once your account is set up, you can add the content you want to follow. (Hit the big green button on the lower-left corner).
Once you've picked the topics and those you want to follow, hit "all" on the left-hand menu, and a list of articles come up. (I ignore the annoying upgrade pop-up) You can either visit their site for updates or wait for their emails.
Medium – This one is my favourite. You can browse topics without joining, but if you do join, you can customize the type of topics you want to read. These are also sent to your email.
Alltop – another great source of posts
Flipboard – This site shows you recent articles from many mediums like magazines, websites, or people.
#4:  Skyscraper Technique
Once you have read up on your competitor's content, jot down the ideas you'd like to use for your new article.
No one has rights to an idea, so you are not stealing. Unless you just copy and paste…don't do that!
Now take the idea, and improve on it. Come at it from a different angle. Make it longer, shorter, or more in-depth.
The important thing here is to add value to your reader. What benefits can you provide that your competitor didn't?
#5:  Google Tools

Have you considered all the tools that Google provides?
Google search bar – by simply typing in a keyword, the auto-suggest will come up with what's been searched the most.
Use the 5 why's to come up with more ideas. "Who, What, When, Where, & Why".
For example, if your keyword is "fly-fishing" add "what" in front of it.

Google trends is another way to see what's being searched, and where.
You might use this information to target a specific location depending on your niche. I won't get into detail here. That's a blog in itself.
Google Alerts is similar to the RRS feeds above, only it's Google, lol. You sign in, then type in as many content alerts as you want. They are emailed as well.
Google Blog is another way to find top trending stories, but to be honest, I don't like this one as much.
I know we're talking about all things "Google", but I prefer "Blog Search Engine".  I find it much easier to get results I'm looking for.
Google Analytics is something you probably already have.  If not, you should look into this.  It's a great asset to your site.
These metrics allow you to better understand your customers. Their origin, the time they're online, their favourite page, etc.
This data might give you a new idea on how to attract more specific viewers
Think with Google is a tool I don't use, so I can't comment on its usefulness. But give it a try! You might like it.
#6:  Social Media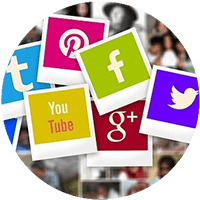 Most, if not all of your competitors will use FaceBook, Google+, Linkedin, Twitter, Instagram etc.
Find them on each platform and follow them. That way you can see whenever they post something new, and what type of content they engage in.
It's also easy to type your keyword into each platform and search for new material.
There are so many other platforms you could use for ideas if you get creative. Think about YouTube, webinars, your local news, magazines, even Amazon's top book list.
You need to get an idea of what the popular topics are in your niche, then find a competitive keyword and start writing.
#8:  Use Your Analytics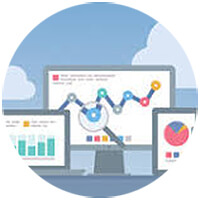 Your analytics isn't just for demographics.  It will also show you how each of your articles is doing.
Using Google Analytics, or your social media analytics if you have business accounts, will display much for each post.  From what's working and what's not.
You could then re-write those that aren't doing well with new keywords or write another post on the topic doing really well.
#9:  Ask Your Audience
You can create surveys, polls, or simply ask them what type of content they'd like to see more of.
Your email list is a great source for questions, as well as polls on your social media.
#10:  Your Target Audience
Depending on what your niche is, you probably have an idea of who your target audience is.  The demographics shown in your analytics will also help here.
What I like to do is sit down and write about the person I'm marketing to.  Start with their name, then add:
Their age
Their gender
Their family status
Their education
Where they live
Their job and salary
Their goals and challenges
Their values and fears
Using this (made up) information, write their story.  When you've written what this person is like, how they think, and what may frustrate them, you'll have a solid picture in your mind of who you're writing to.
Doing this exercise will give you ideas of what to write about.  How can you solve their frustrations?  What do they need to move forward?
This is probably one of the best ways to attract your target audience because you'll be speaking directly to them.
#11:  Brainstorming Sessions
Tho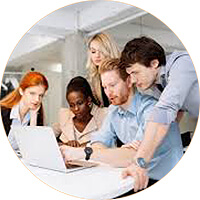 ugh this is usually done with a team of people, who says you can't do it by yourself? lol.
Get together, either physically or using some sort of online share board, and write down every idea that comes up.  No idea is a bad idea at this point.
Including people who aren't directly involved with your project might add some new ideas as well.  
Or how about opening up to the public?
Once you've created your list, it's now time to flesh out the best ideas.  Using sites like Google trends, BuzzSumo, and keyword tools, you can see what may work and what won't.
#12:  Horizontal Thinking
Is your niche quite narrow?  Something like "exercise for seniors"?  And you've written on everything you can think of, but run out of ideas?
Now is the time to take a step back and come at your niche sideways.  
Go back to the beginning and think about all the different relationships that connect to your niche.
A great, free tool to use is called Coggle.it.  It's a bubble chart that you can use to write out your ideas.  The farther out you go, the more content ideas you have.
This image came from their "gallery" that's for public use.  Click on the link for a close up of this chart.  Amazing!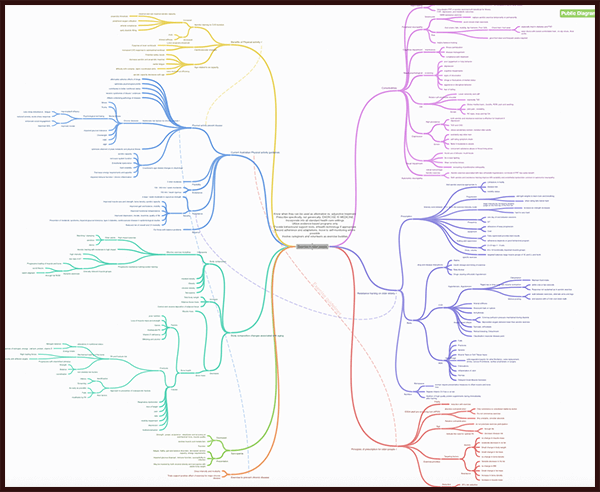 #13:  Trend VS Evergreen
As you come up with new content ideas, try to have a balance between new and trending solutions versus evergreen solutions.
People will often lean towards the new up-and-coming trend, but these types of products often have an expiry date.
When you choose an evergreen solution, it will be fresh for the long term, not only for your customers but as an effective post on your website.
#14:  Repurpose Old Content
Do you have a few "list" posts?  Why not take a popular one, and write a detailed article on just one of your top points?
We know that list posts are great for ranking, but your viewers may want more detail on one or two of those points.
Updating your older posts is also a good idea every month or so depending on how many you publish a week.  It an article isn't doing well, it may need a tune-up.
Check if it's ranking for the keyword you chose.  Could it be ranking for a different keyword than you intended?  Maybe you wish to add different keywords.
Any improvement to a non-ranking article is a good thing.  It could turn out to be one of the best in time!
#15:  Product Reviews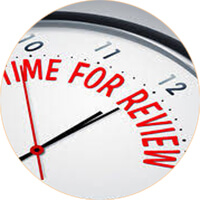 Which products are you recommending for your niche?  This is one area I get the most traffic.
Why?  I believe it's because there's so much advertising online for everything under the sun, that people get overwhelmed and want to check out the reviews before buying.
And that's a good thing!!  So provide reviews on everything related to your niche.  Not only the good ones but the poor ones that are either scams or just plain bad.
Your readers will thank you if it saves them time and money!
Content Should Be Answers, So Find The Questions
When you write content for your website, you want to make sure it adds value to your reader.
When a person types something in the search bar, it's usually a question they need a solution for.
So go out and find those unanswered questions!
This is where forums are very useful. You can even be niche specific by typing in "your keyword (niche) + forum". This usually brings up many questions.
When you check out the forums, look at the comments people are leaving, and see if there's something that doesn't get answered.
Depending on the niche, there might be those "hard" answers that no one wants to talk about. I found a great video on using the comments section for your next blog idea…
If you want general forums that aren't niche specific, there are many.
These are great to see what people are sharing in your industry, and which topics are getting the most engagement. Here are I few I've used, though Quora is my favourite.
Quora – This is a clean looking site that's easy to use. Sign up for free and enter your interests. Other than that, just search your niche (in question form), and you'll see many answers come up to browse through.
You can also ask your own questions, or offer to answer another's. What's nice is that they will show you how many followers they have, etc.
It's a good way to see what and who is most popular.
Reddit – I have used this forum, but I find it overwhelming. It offers great information, but it's a busy site…
Warrior Forum – Another forum with an abundance of information.
Handy Tools To Shake Out Ideas
There is an abundance of tools online that you can use for blog ideas. Some may seem silly, but you never know what kind of ideas you can get from them.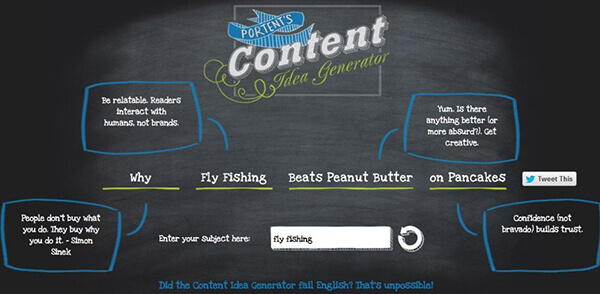 One of my favourite tools (for more reasons that just content ideas) is:
This tool will bring up other related keywords that make great content ideas.
And it's free to use!
I typed in "exercise for seniors" and it came up with many related keywords.  It even shows you the monthly search volume and how competitive they are.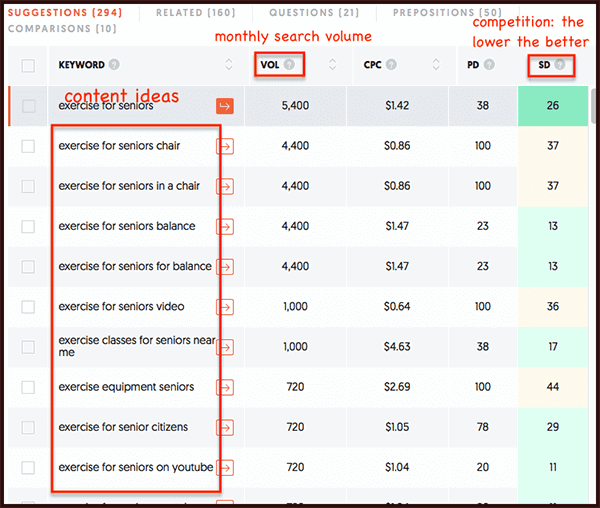 Depending on your niche, you may want to share stories of your beginnings and your successes. Though this may not be exactly what your website is about, it's still about how it all started and how far you've come.
Many viewers are interested in the person behind the scenes. The one writing all the content.
This might be one of the most viewed pages on your site!
Another nice addition to your site are guest interviews or guest blogs.
As you start networking with like-minded people, you will invariably come to like and respect a few. Ask them for an interview, or to write an article related to your site.
Many will do this for free, especially if you're willing to add their link to their own site.
Conclusion
Have I given you plenty of ways to find content ideas?  I left you the tools I use. I hope they help you too.
Are you at the point where you're just new to online marketing and feeling lost?  Or maybe you started a while back but your business seems stuck.
I would love for you to come and check out where I learned all about online marketing, and how to build my own successful business.
It's a one-of-a-kind platform that has all the training and tools under one roof.
The best part?  You can start for free.  Why not check it out?  It could make all the difference in the world for you and your business.

Do you have a favourite way to come up with ideas? Let me know in the comments below. I'd love to hear from you.
And if you know anyone who could benefit from this post, please share.
Your friend,
Suzanne
SaveSave
SaveSave
SaveSave
SaveSave
SaveSave
SaveSave
SaveSave
SaveSave
SaveSave
SaveSave
SaveSave
SaveSave
SaveSave
SaveSave
SaveSave
SaveSave
SaveSave
SaveSave
SaveSave
SaveSave
SaveSave
SaveSave
SaveSave
SaveSave
SaveSave
SaveSave
SaveSave
SaveSave