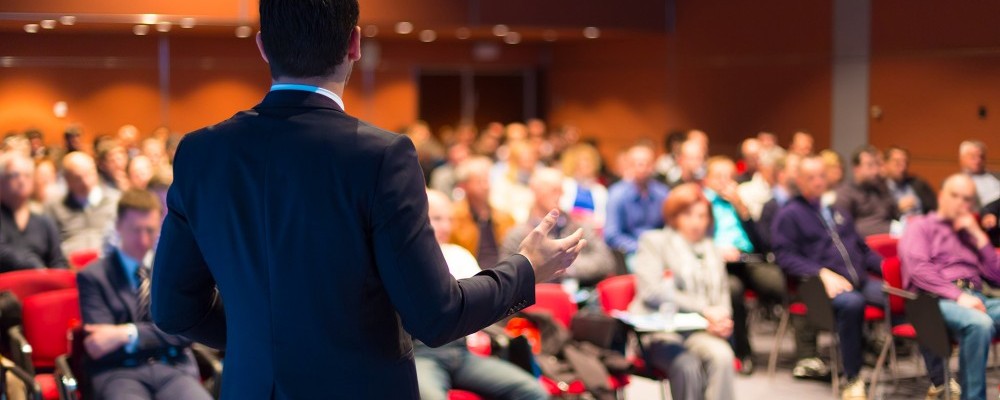 There is a vast difference between multi level marketing (MLM) and affiliate marketing. Are you looking into either of them to make additional income? If so, let's discuss the differences between multi level marketing vs affiliate marketing, so that you can decide which one is for you.
I have personally been involved in both these methods, and needless to say, I am now only doing affiliate marketing. MLM's didn't work for me, and I'll share with you why. Here is where I learned affiliate marketing…
Let's Start With Some Definitions
According to Wikipedia, "Multi-level marketing (MLM) also called pyramid selling, network marketing, and referral marketing, is a marketing strategy for the sale of products or services where the revenue of the MLM company is derived from a non-salaried workforce ….. while the earnings of the participants is derived from a pyramid-shaped commission system."
In other words, the shape of the network marketing system is in the shape of a pyramid, and the recruitment fees and product sales are shared with everyone in the upline.
The MLM is commonly looked at as a pyramid scheme, but is legal because it offers a product or service.
Unfortunately, these products and services are not the priority of the business. Recruiting is! In order to make any money, you need to recruit people below you, called your "downline". The products and services are rarely enough to pay you any decent amount of money. It's the recruiting of members that make the most money.
If you're not near the top of the pyramid, you won't see any significant rewards. The members at the bottom share the majority of their commissions with the people above them. That's why it's necessary for members to build strong downlines to make any money.
Don't get me wrong, there are successful network marketers out there, just not many. I happen to know a couple who do extremely well. They are gifted leaders and know how to motivate the people under them.
I was part of this MLM, but without those particular gifts, I just couldn't sustain any income. Running meetings and trying to convince people they needed to join, just wasn't my thing. I decided to cut my losses and quit.
OK, now let's define affiliate marketing.
According to Investopedia, "Affiliate marketing is an advertising model where a company pays compensation to third party publishers to generate traffic or leads to the company's products and services. The third party publishers are referred to as affiliates and the commission fee incentivizes them to find ways to promote the company.
In other words, you (the affiliate) get paid a commission when you send a paying customer to a merchant's site through your advertising.
What I like about this marketing model is that you are in complete control. You are not relying on the recruits below you to make your income. The only person you need to motivate is yourself. The choice of product is yours to promote, and you get 100% of the commission.
Below is a quick video to help explain the two marketing systems.
Let's Break Down The Differences Between MLM (Network Marketing) vs Affiliate Marketing
Entry Costs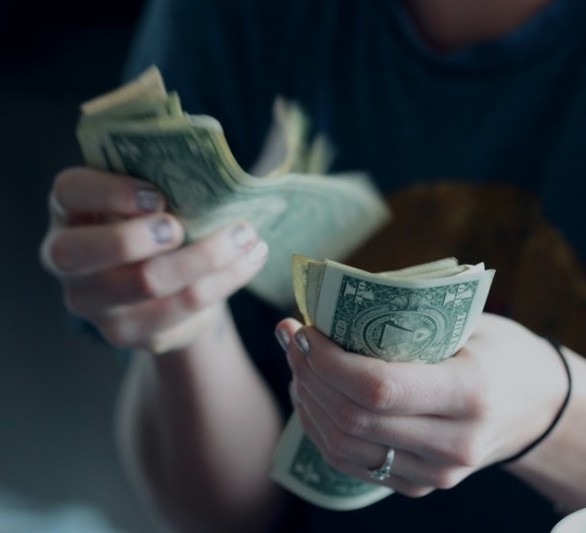 Most MLM businesses have a hefty entry fee. The business I was involved with had a several hundred dollar registration fee, then a "sales and training" package for about $1000. It included all the initial materials needed for recruitment. On top of that, you had to purchase the "services" offered by the company which amounted to about $50 – $100 per month.
These services were mandatory to make the business legitimate. Otherwise it would be considered a pyramid scheme in the eyes of the law. Because MLM's make a large percentage of their money from recruitment fees, you can expect most of them to have high entry fees.
You can start an affiliate marketing business with just a fraction of those costs. In fact, you can start for $0 here. When starting your own online business, you'll only need a domain name, a website, and web hosting. If you are new at this, then I would recommend training and support. All of this can be found online for minimal costs.
A domain name will cost you about $10 – $20 per year
a wordpress site can be free
hosting that website starting at about $3.95 per month.
Now these are all the very basics with no bells and whistles. You will probably want to upgrade the features in time. The training can be found for free online, but I would recommend finding a training platform if you are a beginner.
Product Choice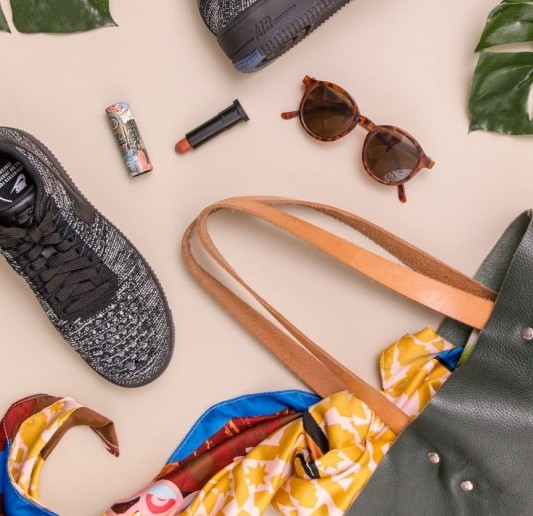 Usually MLM businesses only offer one type of product to sell. If you don't like the choice, or find the service is poor, your only option is to quit. My MLM at the time were new to Canada and didn't have many products to choose from. They offered VOIP phones and gas utility services.
It was very difficult to try to sell people on the products available because they weren't that enticing or competitive. And I sure as heck wasn't going to guilt my family and friends to buy.
With affiliate marketing you have complete freedom to choose which product or service you want to promote. You find a niche market you enjoy, then choose the relevant products. Simply apply for an affiliate ID with any available merchant, and start promoting on your website.
The promotion of two or more different merchant's products at the same time is common. No matter which product the customer chooses, you make a commission. Be careful to read the fine print with the various affiliate programs. Amazon, for instance, has many rules to follow. If you break any of their policies, you may be removed from their program.
Sustainability
With MLM's, your income is solely based on the performance of your downline. So the harder you recruit, the more bonuses you will receive. The more products your downline sells, the more of their share of commission you receive.
You are reliant on the pyramid shape of the model. The incentive is to get higher up the pyramid by building a larger base below you. And what happens when someone below you quits? When I chose to leave, that downline collapsed leaving my recruiter back to square one. Talk about a guilt trip….
Affiliate marketing is much more sustainable. Because you are in complete control, your rewards are directly related to the amount of effort you put in. The only person you need to motivate is yourself. And what I find is that the more money you make, the more incentive you have to work harder… 🙂
Potential Income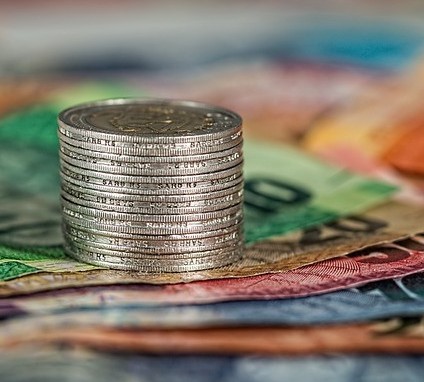 The compensation plan of a MLM can be very confusing. If you've ever attended one of their promotional meetings, you'll find that the income plan is usually described in a 10-minute video or a long power point presentation.
There are usually set commissions for the product or service sold, by yourself. Other commission structures for sales from your downlines. Then there are various bonuses for creating your downlines. And additional incentives for recruiting. As you can see, the money's at the top!
With affiliate marketing, your potential income can be as little as hundreds per month to thousands. I know some internet marketers who make 6 figure annual incomes and now do this full time. It all depends on how committed you are to your business. Is it just a part-time business, or do you want to turn it into a full time income? Anything is possible with affiliate marketing.
Wow, Those Are Big Differences!
Yes, they are. If you are the right kind of person to handle the pressures of building a multi level marketing business, then go try. Just don't expect to get a refund if you don't like it.
I had to learn the hard way that I wasn't the type of person to succeed at MLM's. I started with affiliate marketing and haven't turned back. I love it!

With affiliate marketing, you are in control of your own business. You schedule your own hours. You can even take it with you when you are away visiting family or on vacation etc. That's what's so great about it being online. All you need is an internet connection.
There is no need to buy inventory, worry about payments and returns, and no customer service. All you do is promote. And when you successfully convert a customer, you get 100% of the commission. How great is that!
 You Said I Should Have Training And Support?
That's important yes, and I'd like to show you where I learned everything I did to become successful. It's called Wealthy Affiliate, and it's the most powerful platform online today.
They have all the training, tools, and support under one roof. No need to scour the internet for pieces of information here and there. The have step by step, easy to follow, interactive training courses designed for the beginner.
And the best part is you can join for free. Yes, free! No need to enter a credit card number. Just make your free membership account and off you go. With your free starter membership, you get 2 free websites, made right there on the platform. You get to be taught by one of the owners, Kyle, in phase 1 of the training course. You get everything you need to get up and running.
And if you're anything like me, you'll see the benefit of becoming a premium member. For only $49 per month, or $359 per year (that's a 40% savings), you'll get access to every powerful aspect of their platform.
No other training platform online can touch that price. You get hundreds of dollars of benefits per month for only $49 (or $29.91 with annual fee pmt). That's how confident they are with their products and services.
Please read my Wealthy Affiliate review for more details.

Have you ever been involved with a MLM? Were you successful? I'd love to hear from you. Please leave any comments or questions below.
And if you know of anyone looking to earn an extra income, please share this post!
Your friend,
Suzanne
SaveSave
SaveSave