How do I buy a domain name?  Do I really need one?  That's a common question I hear amongst new online entrepreneurs…
If you are wanting to start a business or have a presence online, you need to have a domain name. This is how people will find your website. It's the address they type into the search bar to find you.
This can be a confusing topic when beginners start researching how to build an online business. There's talk of domains, domain names, web addresses, URLs, etc…
It's all very basic for people with experience, but quite daunting for beginner entrepreneurs.
In plain English, your domain name is your web address, and your web address is your URL.
I'll break it down some more for you, starting with an actual definition.
Would you like to see where I learned everything about domain names and building my successful online business?
What's A Domain Name?

I chose this definition for you because it was the easiest to understand. Website.com says:
"A domain name is your website name. A domain name is an address where Internet users can access your website. A domain name is used for finding and identifying computers on the Internet…"
All computers have an IP address (Internet Protocol) to find another computer online.  They look something like this:  66.249.66.1.
Can you imagine having to remember numbers like this for each of your favourite websites?
Because it's too hard for people to remember such a long string of numbers, domain names were developed to make it easier for people to remember.
It's simply a readable "human" form of an IP address.
A domain name is a unique address to your website. For instance, my domain name is legitimateaffiliatetraining.com.
If you type this into your browser address bar, you'll bring up the front page of my website. It's like my unique fingerprint that no one else can use…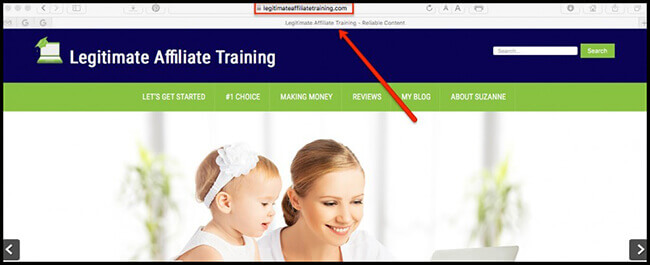 Think of the internet as your phone book, a web page as a physical building, and the URL as the street address of that building.
The IP address is like your car driving to that particular street address.
What's The Purpose Of A Domain Name?
A domain name is the foundation of your website.  And just as your fingerprint is unique to you, your domain name is unique to your business.
It's your online business card. When you work hard to get yourself known online (branding), you develop an online identity attached to that particular domain name.
Your domain name can also be the first impression your visitors have, about you and your website.
I found an informative video that may help you as well…
This name is an important part of your business, and you want to make sure it's a great one.  One that's easily remembered and spelled.
Did you know that as of July 14, 2020, there have been 146,763,483 ".com" names registered, globally, according to DomainNameStats?  And that's just ".com".
There are millions more with other extensions.
So even as you're reading this post, there are more being registered.  And chances are, someone has registered the name you wanted!
If you're serious about starting and building a business, you need to be proactive and consider registering a domain name right away.  Even before you're ready to start.
Don't worry, you don't need to keep it if you think of an alternate name.
Smart entrepreneurs will register a name, or even several, early on just in case.  
They are relatively cheap to register, and if you want to let it go, simply don't renew it.
How Do I Choose A Name That's Right For Me?

Once you've discovered your niche, you need to find a name that's relevant to it. Something that is "brandable".
Let it reflect your personality or the personality of the business you want to build. It can be serious, or something "catchy" that's easy to remember.
Here are some examples of domain names:
If your niche is bamboo duvets, you may choose "bambooduvets.com"
If your niche is building websites, you may choose "uniquewebsites.ca"
If you run a safari business in Tanzania, you may choose "safarisarefun.org"
Do you see how these are relevant to the niche? The first one matches the target keyword as well. This is a wonderful way to improve your SEO and increase your ranking with Google,
The important thing is to choose a relevant name that you'll enjoy keeping in the long run.
You'll also notice the extensions behind the name. The .com, or .ca, or .org etc. There are many more options to choose from, and those options will appear when you start researching.
These extensions are called TLDs (top-level domains).
Though .com is the most universally desired extension, the .ca is an example of a country-code extension.
I believe the .org would look more trustworthy for something like a non-profit business.
But the choice is yours. If you really desire a name that's not available in .com, you may want to choose a different extension.
There are hundreds of new domain extensions becoming available today.
Check out Name.com to see what's available.
Best Tips To Consider Before Buying Your Name
#1:  Take Time To Do Research
As mentioned above, you want to make sure your domain name is relevant to your niche.  But you also want to make sure it's what your audience is looking for.
Using a "Keyword Research Tool" will help you tremendously here.  
You can type in any keyword (a term often used in your niche) and find out how many searches there are, and most importantly, how much competition you'd have.
Finding keywords with a high amount of searches per month, but with low competition values gives you a great headstart to finding the perfect domain name.
#2:  Avoid Hyphens, Dashes, and Numbers
Please try not to use dashes, abbreviations or numbers in your domain name.
You want people to be able to type in a "word-of-mouth" description.
For example, if your domain name is luv4you.com (a dating site, let's say), someone who hears it will most likely type in loveforyou.com.
Or people may mistakenly take the number 0 (zero) and think it's the letter o or vice versa.
#3:  Is It Easy To Remember?
A name that's catchy or short is easier to remember than some long, convoluted name describing what your business does.
Try to come up with something shorter, and you'll be surprised how many past visitors will return simply because they remembered your site's name.
#4:  Choose A .com If Possible
I know there are so many new and interesting extensions added every year, but in the end, it's the .coms that most everyone tries using first.
Other extensions are fine, but you may need extra marketing to make your name stick!
#5:  Check For Legal Issues
If you're not sure about a certain name, or it sounds familiar, I would recommend checking into it's past. Make sure it's not associated with any criminal activity or trademark infringement.
I use the "Wayback Machine" internet archive to check out names.
It's easy and gives you peace of mind.
#6:  Future-Proof Your Business
Your website and domain name are a long-term investment for you.  You may have a trending idea you want to promote, but don't choose your name around this.
Trends come and go, and you'll probably want to steer in a different direction when the fad fades.  
So choose wisely!  Choose a name that will allow you to change course and still be able to benefit from your SEO juice and ranking on Google.  The last thing you want to do is start over with a new name and site…
#7:  Have You Thought About Social Media?
In today's marketing environment, social media is very important to advertise your business.
So even if you're nowhere near that point, it never hurts to check out platforms like:
Facebook
Twitter
Instagram
Pinterest
Youtube
And more…
See if you can register and hold an account in your business name.  It's free to register and will be there for you when you need it.
#8:  Look For Close Alternatives
Often times, people will accidentally misspell a name.  If that happens to your name, will your traffic be steered to another existing site?
For instance, if your name is your company initials and is something like fb.com, you risk the chance of your visitor being directed to Facebook.
To learn how to create the perfect domain name, please read "Creating a Domain Name".
Does This Name Have To Stay With This Website?

No, it doesn't. Your domain is not locked to a specific location.
Think of your website as a cell phone, and your domain name as the phone number. If you want to update your phone to a newer model, you can keep your phone number and connect it to your new phone.
It's like getting the new iPhone and keeping the same number.
For example, if I wanted to create a new website, I would disconnect my domain name from this website you're on now, and connect it to my new one.
I wouldn't advise this though if your website is nicely branded. You may lose your ranking within Google, and potential traffic to your website.
But what if you're tired of Telus and want to move to Bell, (ok, I'm Canadian, eh).
You can do this with domain names as well.  You can move your phone number (domain name) to a different phone service provider (domain name registrar).
For instance, if you're no longer happy with GoDaddy, you can move your domain name to BlueHost.
But what if you simply wanted to change the phone number to your existing phone?
You can do that too.  Just purchase a new domain name for your existing website, and all the content will remain the same.
For example, if I wanted to change my domain name to LearnAffiliateMarketing.com, I would disconnect my current name and connect the new one to my website.
So you see, your domain name isn't permanently attached to a specific website, but it can only be attached to one website at a time.
Can I Get A Free Domain Name?

Yes, some website builders such as Weebly, Wix, and WebsiteBuilder will offer you a "sub-domain", which would be free.
These are extensions of their own domain.
For example:
yoursite.weebly.com (not bad)
yourusername.wixsite.com/yoursite (rather clunky)
yourname.my-free.website (looks spammy)
There are several issues with free sub-domains though.  I don't recommend them if you wish to build a long term business with your own branding.
Your domain name has the service provider's name in it.
You don't own your own domain name.
Your domain name isn't portable.  You couldn't move it to another hosting service.
Domain names are relatively cheap to buy.  The average price is about $15 per year, so I highly recommend you purchase one.
You'll fully own it and it will help with your branding.
So Where Do I Buy My Domain Name?
Just as you would research different companies like Telus, Bell, or Roger's (Yes, more Canadian names…lol), you will want to research domain registrars.
These companies are where you would buy your domain name, and register them.
Some names you may recognize would be:
Most providers offer free website building if you register your domain name with them.
Or another might give you your domain name free for one year if you sign up for their yearly plan.
There are many providers and many plans. But you should be able to find what you want for approximately $15 per year.
Things To Look For
I would recommend you look into registrars that offer:
1:  Privacy Protection – anyone can look up the owners of a website, through the Who.Is database, if you don't have privacy protection. That means they have access to your address, phone number and email.
And then comes the SPAM! I would recommend you spend a little more for this protection.
2:  Free SSL – this stands for Secure Socket Layer. Basically, it means you have advanced protection for people who visit your site.
This is especially needed if you have an e-commerce store, or hold any client's sensitive information.
So instead of seeing "http://legitimateaffiliatetraining.com", you see "https://legitimateaffiliatetraining.com". There have been debates that Google prefers SSL, so it may be an advantage to do so.
3:  WordPress Integration – you want to make sure your registrar offers easy integration with WordPress which is my platform of choice. It's easy to use and doesn't require an IT degree in coding!
4:  Domain Transfers – there may come a time when you're not satisfied with your domain registrar.  If that happens, you want to make sure you can easily transfer your name to another.
Keep in mind that you usually can't transfer anything during the first 60 days of registration.
Check on the fine print to see if there will be any transfer fees.  Most won't charge you, but it's still important to check on their policy so you don't get any surprises.
5:  Automatic Renewal – do they offer this feature?  An important action to take is to set your renewal on auto.
Imagine you've spent your first year working hard on your website and branding.  You see your traffic increasing and have many return visitors.
But at the end of the year, you forgot to renew your domain name for the following year.  When you realize what's happened, you attempt to renew it but it's no longer available.
Yikes!  That can happen!  After a certain grace time, if you fail to renew, the domain name becomes available again for anyone to purchase.
You've lost your online identity, and have to start over with a new name.
For safety sake, you can just set it to auto-renew with your credit card. Just remember to always keep your credit card and email address up to date.
It would be a shame to lose your domain name because no one could contact you.
5:  Add-On Services – you may not need these now, but possibly in the future…
Extra services may include:
Website hosting
Website builder
Website email address
Website marketing services, etc…
It's also important to verify if any of these extras have additional charges. 
Again, most shouldn't but it's always good to be prepared.
Things To Avoid
1:  Bad Reviews – always check online to see if the service you choose has any poor reviews.
The last thing you want to happen is for a registrar to make things difficult for you should you decide to move elsewhere.
Yes, it can happen.  Most reputable services won't do this, but it has been known to happen.  And you can be sure that any disgruntled customers have left reviews online for you to read.
2:  Hidden Fees – the front end offer may be quite low to lure you into buying, but don't be fooled.
Companies who offer you rock-bottom prices will usually make up their losses in unethical ways.  So always check out their "Terms Of Service" for:
High renewal rates
Admin fees, for things like editing your WHOIS details
Upsells
Transfer fees
3:  Misuse of Your Data – did you know that some companies will sell your data to third parties?
This is why you should always use reputable registrars.  Not only do you want your data to be private, but also safe.
Make sure that there's a promise to never sell or misuse yours or your customer data for any purpose.
4:  Poor Support Department – This is something you can research by reading reviews or even calling their support line to see how they sound.
Some fly-by-night registrars have salespeople answering support requests instead of hiring actual support staff.
And this means that every time you need help, they'll try to upsell you.  
You want a professional service that offers valuable assistance without expecting you to keep spending more money.
Now, all you need is hosting!  This is the next thing to consider after purchasing your name.
Hosting? What's Hosting?
Domain names, websites, and hosting all go hand in hand. Think of it as your phone again.
The domain name is your phone number. The website is your phone, and the hosting is the service provider.   Without a service provider, all you have is a pretty, but useless, phone.
Your website isn't live without your hosting provider.
All the files that make up your website need to be stored somewhere so that when a visitor types in your domain name, they can access the files (your website).
This is another whole topic, lol.  But I've got you covered…
If you want to learn more about hosting, please read What Is Website Hosting.
Are You Ready To Check Out Some Domain Names?
If you've got a few ideas for names, try typing them into the link below to see if it's available.
This post gives you a basic knowledge of what domains are and how to choose one.
There is much more to learn if you want to start your own business. It doesn't have to be complicated. You just need to find the proper training and you'll be up and running in no time.
I quickly learned how to start my online marketing business, with the help of a fantastic platform.
And with the continual and ongoing training, I was able to find success and create an online income.
I started with the free sub-domain website but purchased my own domain as soon as I realized the potential for a long-term business.
I've kept my sub-domain as my "testing" site, lol.  This is a great asset to use so that you don't accidentally break your business website, with new plugins and such.  Test first, apply later!
Can I offer you my honest recommendation?
I'd love for you to see where I run my online business.  This platform not only registers your domain name and hosts your website, but it also provides step by step training about affiliate marketing.
It has all the tools you need under one roof.  And here are just some of them:
Training by experts who've worked in the industry for over 15 years.
A domain registry so you don't have to search elsewhere.
A website builder that extremely fast and efficient.
Powerful website hosting that's an industry leader.
A keyword research tool to get you the best ranking on Google.
An affiliate platform with the top vetted affiliate programs.
A large and active community that's live with thousands of members online every day.
And guess what? You can start for FREE! Isn't that amazing?
Just sign up with your name and email address. No credit card info required to start!
If you click on the image below, you can read all about this amazing platform.  And when you join, I'll meet you on the inside and help you as long as you need me too.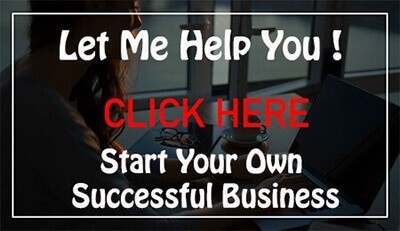 So what domain names have you thought of so far? Please let me know in the comments below. If you need any additional help, just ask me. I'm here to help you.
Your friend,
Suzanne
P.S.  Please share this post with your friends!
SaveSave
SaveSave
SaveSave
SaveSave
SaveSave
SaveSaveSaveSaveSaveSaveSaveSave
SaveSave
SaveSave