Are you a photographer looking for ways to sell your photographs and earn some extra cash? Maybe you're an amateur enjoying your new camera, and everyone keeps telling you your photos are great enough to sell.
Have you ever thought of selling your photos online?  What better way to pay for all those photography lessons or those online photography tutorials and courses.
There are many ways to do this.  Photography is a big business these days…
Businesses need photos for their advertising and marketing.
Webmasters rely on stock photos for web designs.
Bloggers need images for their regularly published content.
Stock photo sites need inventory.
People need artwork for their homes and offices.
And don't forget we're in the age of social media sharing.  Everyone's on the lookout for that amazing image that could possibly go viral.  And when it does, that image is seen my thousands, even millions of people.
It all starts with the photographer.  And your various skill levels are in high demand right now, more than ever.
Wouldn't you like an online presence to attract the largest customer base? With over 3 billion people on the internet, you can sell more than a few!
Stay with me, and we'll discuss how to sell your photographs online.
Come and check out where I learned to promote my business.
Protect Your Images
The days of stealing online images are all but over with all the tools available to catch thievery and plagiarism.  The following methods will stop most thieves, but there are always exceptions.
If someone really wants your image, there are always workarounds, but is it really worth the potential lawsuits? Usually not, and that's good news for photographers!
Method #1:  Watermark
One of the best things you can do is to watermark all your photos before you upload them.  You can do this by placing some text or your logo in a corner of your image.
This way, your watermark doesn't interfere with the subject of your photo, yet lets everyone know who it belongs to.
Others may find the need to cover the entire photo with watermarks.  This might be for an online example of an image that's not meant to be downloaded.
These examples were done in:
And if theft happens, remember that some people do it unknowingly.
If you find some "borrowed" photos being used, first try to contact the user and ask that they either pay you for the photo rights or take it down.
If they choose to pay, ask them to give you the credit. Providing people with a link back to you might help you sell additional images.
If they choose to ignore you, you can slap a "cease and desist" order on them which usually does the trick.
Method #2:  Advanced Barcoding
This is a type of "invisible barcoding" for digital images.  It creates a unique pattern that can identify only your images.
This fingerprint can be traceable anywhere online and will report to you where your images are being used.
As long as you have the raw image file in your possession, it's easy to prove who the real owner is.
This can be done a couple of ways:
Method #3:  Never Upload High-Resolution Images
This is something you should never do!   If someone downloads your high-resolution image, they can do anything they wish with it.
And when it comes down to proving who owns it, it'll be difficult.  They'll have the same file as you!
The exception would be when you're uploading an image to a service which is printing your pictures for a gallery or on usable items.  But when they show your image on their site, it'll still be a low resolution for your protection.
Method #4:  Always Downsize & Compress Your Images
This will usually deter a thief from downloading something they're not supposed to.  They can do very little with a smaller, compressed image.
I usually start by reducing the actual dimensions, then compressing the image as much as I can and still retain a reasonably nice picture.
The images above have been downsized and compressed a minimum of 50%.  They still look great, right?
Again, there are a few ways you can do this:
Method #5:  Add A Copyright Notice
There are several ways you can do this, but the most common is a copyright footer on your page.  By adding this, it removes any "confusion" over whether or not you wish to share your images.
You can write it any way you wish, from "All Rights Reserved", or "Some Rights Reserved".  It would look something like:
(c) 2019 yourdomain.com  All Rights Reserved, or
(c) 2008-2019 yourdomain.com  Some Rights Reserved
Just remember to include your contact information in case anyone is interested in using your images.  If they're used without permission, your copyright notice should be considered valid evidence for any legal proceedings.
You can, of course, take it one step further, and actually register the copyright of your original work with the "Copyright Office" of your country.
Places To Sell Your Photos

There are a few ways to sell pictures online. The first and most traditional way is to sell your images as stock photography through third-party microstock sites.
As more businesses, bloggers, self-publishers, and webmaster services advertise online there is more demand than ever before for stock photography.
Businesses are all looking for affordable images for website design, blog articles, flyers and posters, company reports, you name it….they need it.
If you can provide a large portfolio of quality images, it can provide a decent side income for you.
Visit the stock sites and determine which photos are most downloaded. Then you'll get an idea of the more popular shots.
These topics seem to be bought the most:
People – of all ages and in all cultures.
Working environments – from laptops to meetings, to construction, etc.
Food – everything and anything related to food, even dirty dishes.
Tools – Large or small, even nuts and bolts can be useful to buyers.
Cities – Cityscapes, commuters, traffic, bridges…
Nature – Anything!  We never get tired of these.
Travel – Unique shots from around the world are always in demand.
Animals – Young to old, pet or wild, we love them all.
Did you know that there have also been requests for more:
Horses and equestrian topics?
Special needs parenting and care?
The medical industry and supplies?
Automotive repair?
Toys of all ages being played with?
These ideas should get you on the right path!
Microstock Sites
Using these microstock sites can be both easy and quick, and the bonus is that they do all the advertising for you. I can only imagine how many people visit their sites each day.
One word of caution though. Please read the fine print when looking into each site. Some will take as much as 70% commission on your sales, leaving you with about 30%.
Some companies will want you to be exclusive to them. This is OK if you're making a decent commission and considerable sales. If not, then your hands are tied as you can't branch out to other companies.
Please do your research into these contracts.
You will also need to experiment with a few sites to see where you can make the most money. Some sites will sell low-resolution images for as little as $1 but at a higher volume. Other sites will charge more, but their sales volume is reduced.
Below is a list of the more generous microstock companies.
The downside to selling images through microstock sites is not being able to attract and retain that potential customer.
Most people searching online for pictures will browse many sites and many photographers. Ideally, you want a customer to look at your portfolio, choose an image, and come back again later.
Print On Demand Sites
Another way to sell your photos is by using "print on demand" services.
There may be some customers who enjoy your work and would love to own prints on pillows, phone cases, coffee table books, and more.
Here are some site examples for you:
Printful – they not only print the desired object but pack and ship it to your customer as well.
CafePress – They will sell your image on a variety of products.
Redbubble – They supply stickers to wall art for your images.
Sell Photos Yourself
If you like to be in control of your images and pricing, you have the option to sell them from sites like eBay or Etsy.
I'm sure there are many more ways to have your own online store, and with a little research, you could find the platform that suits you best.
Now to be truly successful with any of the above sales sites, you really should have your own website.
And that's where we're headed next…
A Vital Asset For Photographers

Your website showcases your business, your knowledge and skills, and your portfolio.  It's like your online business card to your own piece of real estate.
Many photographers put off the idea of having their own independent website because they lack the knowledge to set up an e-commerce site.
While this used to be true, it's now very easy to set up your own site to sell your pictures. Especially if you use WordPress.
I'm not kidding! Watch this video to see how it can be done in 30 seconds…
Your website not only showcases your photography, but it can also be profitable selling your own prints and merchandise.
Here are a couple of tools you can use to make eCommerce easy…
It used to be a complicated process to set up payment gateways, but these days, it couldn't be easier.
Sell Media,- Like the many plugins available, this one is designed to sell photos, prints and artwork from your website.
FotoMoto – This is a widget you can install that integrates with your website for a simple way to sell.
They are easy to install and set up so that you can immediately take online payments.
Having your own website gives you the freedom to set your own prices. Though you will have to be careful to remain competitive, you have the benefit of getting 100% of your sale price. What a wonderful way to create some passive income!
Did you know you could also sell your services?  In this digital world, you don't necessarily have to be a local business with a studio.  You can have clients across the world using your expertise!
To have a successful, profitable website, you will need to drive traffic to your site.
For a photography site, blogging is probably the most effective way to attract customers. You would write keyword-relevant articles to engage your audience.
And Google loves this type of content. It's also easy to share your blogs with all the social media sites for that extra branding.
Are you still nervous about setting up your own site? I can help you there. I have found the perfect online platform to learn how to set up your own successful online business.
This is where I learned and where I run my business to this day.
Here's a bit of what they offer:
Training – Step by step courses, classrooms, tutorials, and live weekly webinars.
A domain registry – An easy way to find the perfect name for your business.
A website builder – With over 4,000 WordPress themes to choose from.
Website hosting – With powerful servers, security, backups, and emails, and more.
A keyword research tool – Find low-competition keywords for the best ranking.
A large and active LIVE community – They always have your back!
And much more…
And the owners, who you meet and interact with whenever you wish, are so confident in their platform, that they allow you to start with a FREE starter membership. No credit cards necessary.
There's really no other place like this online today!
If you click on the image below, you can read all about it. And when you join, I'll be there to greet you and help you as long as you need me. See you soon!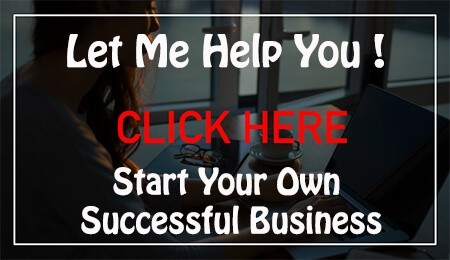 So why wait? You have nothing to lose with a free membership, and everything to gain. Over 1 million members would agree with me.
I hope this article has shown you how you can sell your pictures online, with your own business and website. If you have any questions or comments for me, please leave them below. I'd love to hear from you.
Your friend,
Suzanne
P.S.   If you know any other photographers who could benefit from this article, please share.
SaveSave
SaveSave
SaveSave
SaveSave
SaveSave
SaveSave
SaveSave
SaveSave
SaveSave
SaveSave
SaveSave
SaveSave
SaveSave
SaveSave