Have you ever asked yourself "what is online affiliate marketing"?  Or maybe you are looking to learn about it because you'd like to earn additional income?  Well you've come to the right place.  I want to share with you, in simplest of terms, what it is.  Or if you just want to check out where I learned, then follow me here!
Definition of Affiliate Marketing
Wikipedia defines it as "a type of performance-based marketing in which a business rewards one or more affiliates for each visitor or customer brought by the affiliate's own marketing efforts".
Simply put, affiliate marketing is an agreement between you and a company, to recommend their product and receive a commission for the sale of it.
In this case, the "advertiser is the merchant company who is selling the product, the "publisher" is me who is promoting the product with my own website, and the customer is you, who want to buy the product.
When you buy the product, I get a commission for the sale.
I came across an excellent YouTube video that explains affiliate marketing.  I thought you might enjoy see this.  Unfortunately his website is no longer available, but the explanation he gives is timeless.
Why Online?
E-commerce has grown rapidly over the past 20 years. Many retail businesses have an online component while others are strictly online with no brick and mortar store.  Think Amazon and eBay.   Today, online shopping is one of the most popular activities on the internet.
In 2016 alone, worldwide e-retail revenue amounted to 1.9 trillion US dollars. The projected revenue by 2020 is 4 trillion US dollars.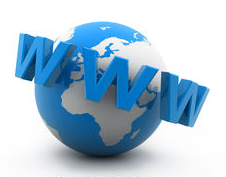 After the origination of the World Wide Web, many businesses like Amazon for instance, began to see the benefit of paying commissions to their "associates" who directed potential buyers to their home page. If a sale occurred, the commission was paid to the associate.
This "pay for performance" model is very beneficial for merchants. The only cost the merchants incur is the commission. No additional salary or advertising budgets required.
Affiliates are not employed yet they must convert the visitor as best they can in order to direct them to the merchants site for a sale. It's very cost effective for the merchant.
So How Does it Work?
There are many forms of marketing or advertising on the internet today. I believe the most positive and effective form is the helpful one. If you can grab someone's attention and build trust by helping them with a particular issue, you should be able to direct them to the merchant's site for a sale.
Let's say you're looking for the best deal on a particular camera. You come upon my website because it attracted you due to the information I offer you. You were on the fence about this camera, but my detailed analysis and comparisons give you peace of mind so you decide to buy.
I provide links on my site for you to click on, which brings you directly to the merchant.
You pay for your purchase and become the proud owner of your new camera.
Meanwhile, because you used my link, an affiliate link "cookie" tells the merchant it was me who sent them a customer, therefore paying me a commission for the sale. No need to buy or store inventory. No shipping or need to deliver any services.
This type of online business can be done by anyone with an internet connection, which is most everyone these days. It's not a get rich overnight scheme, but with dedication and a little hard work, anyone can build a successful online marketing business.
Where Do I Go From Here?
There are many places online to get information on affiliate marketing. So much so that it can be overwhelming. Many articles and blogs will tell you that you need to find a "niche", and build a "website".   Then find the proper "keywords", and write "posts".  Of course you'll need to find "mentors" who can teach you the ins and outs of this type of business, and join a "community" for help and input.
See what I mean by overwhelming? Trust me, I've been there. Until I found the perfect platform to use. OK, maybe not perfect, but darn close. It's certainly the best one I've tried. It's called Wealthy Affiliate.

I can honestly tell you that the Wealthy Affiliate platform offers you all this plus more. All in one place so you don't have to spend hours searching online for what you need. You can even start a membership for free!
Yup, that's right. Free. You have access to all the tools you need. And if you like the platform as much as I did and want more choices, you can get the premium membership for only $49 per month or one annual payment of $359.  That's a savings of $229.
You've made the first step of researching something you'd like to do. So now why not take the next step and try it out.  If I can do it, anyone can.  Let Wealthy Affiliate help you build your business and watch it grow!
Did I help you to understand what is online affiliate marketing?   Let me know with any comments or questions, below and I'll get back to you.
If you know anyone who might be interested in this business, please share my post!!
Your friend,
Suzanne
SaveSave
SaveSave
SaveSave
SaveSave
SaveSave
SaveSave
SaveSave
SaveSave
SaveSaveSaveSave
SaveSave
SaveSave
SaveSave
SaveSave
SaveSave
SaveSave
SaveSave
SaveSave
SaveSave
SaveSave
SaveSave
SaveSave
SaveSaveSaveSave
SaveSave
SaveSave
SaveSave
SaveSave
SaveSave
SaveSave
SaveSave
SaveSave
SaveSave
SaveSave
SaveSave
SaveSave
SaveSave
SaveSave
SaveSave
SaveSave