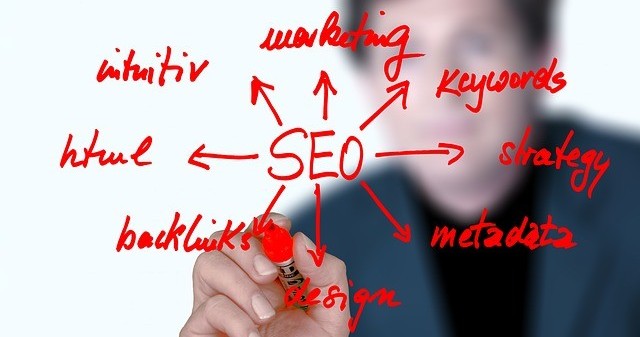 Are you new to online marketing, and hear everyone talking about SEO? Are you wondering why you really need to know this? Stay with me as I explain to you how to define SEO, and why it's so important.
When I started affiliate marketing, I heard this term a lot. At first, it seemed intimidating, but really it's not. As you learn the proper techniques about marketing online, you'll start to realize what SEO means for your website and why you need to use it. It's how you achieve success!  This is where I achieved success….
So what does SEO mean in marketing?

"SEO stands for Search Engine Optimization. Search engine optimization is a series of strategies and techniques used to increase the amount of potential customers driven to a website, thereby earning a high-ranking placement on the search results page of a search engine — such as Google, Bing, Yahoo and others.
OK, now lets break this definition down some more:
Search engine meaning Google, Yahoo, Bing, etc.
Optimization meaning the methods you use to bring not only quantity, but quality organic searches to your website.
High ranking placement meaning your goal to be in the top positions of these search engines (on page one of your Google search).
Quality meaning genuinely interested people in your product or service.
Quantity meaning a lot of these genuine visitors (traffic).
Organic meaning traffic that you don't have to pay for.
But How Would Google Know?
That's a lot of things going into one little term isn't it? And now you're probably wondering how search engines like Google would even know you're applying different strategies. Well, there's a very complicated explanation of search engine algorithms, or I could just show you an awesome video that breaks it all down for you in easy to understand language.
You need to think of search engines like Google as the librarian of the internet. They need to scan every book in the world to know what's inside them. And to do this, they've developed a system (algorithm) to give the visitor the best answer to their question.
If you own a website, search results matter. The higher you rank, the more visitors you will get. The key to ranking high is using SEO. This means that:
your words matter (keywords) – they need to accurately describe your product or service
your titles matter – they summarize what your page is about
links matter – if links come into your website, it tells Google you have good information
words in links matter – it tells Google where your links lead for future ranking
reputation matters – seeing increasing amounts of fresh, engaging content and links
These are the basic SEO techniques to become successful.
There are many more, like using social media for example, but those are learned as you proceed in your marketing knowledge and education.
Where Can I Get This Marketing Education?
There are many places online you can search to get information. I caution you though. Much of it is outdated or have ridiculous costs. You could try to piece it together here and there, but then the advice you receive could contradict one another. It can get very overwhelming and frustrating. I know. I've been there. I've been down the wrong path a couple of times and have lost some money in the process.
I want to share with you what I've found because for the first time, I'm in the best place to learn about online and affiliate marketing. It's called Wealthy Affiliate University and here is my Wealthy Affiliate review.
They are an honest to goodness, amazing platform. They deliver your education in step by step, easy to follow classes. It has all the tools you need to develop and host your websites, do keyword research,  offer excellent support, and much more. Everything under one roof. No bouncing around for information.

What I especially like about Wealthy Affiliate is their dedication to updating all their courses and information. Search engines like Google will often change their algorithms to weed out the shifty and dishonest. Many online courses are still using old techniques that won't help you. They might even hurt your chances at success because Google will penalize you.
Wealthy Affiliate offers different levels of membership according to your budget. The starter membership is free! How's that for a tight budget!
On A Final Note….
What you see above is what you get. In fact, if you choose the premium membership, there's also an optional annual fee of $359 per year.  That's a 40% discount over monthly rates.  There are no upsells or surprise costs. Just the world's most powerful platform to learn everything you need to know to have a successful business.
The owners, Kyle and Carson, are sincerely wanting you to succeed and it shows by their willingness to communicate with you, one on one.
So why not give it a try? You have nothing to lose because you can start for free! No credit card needed.  You have access to everything to find out if this is for you. I'll be there for you too!


Do you better understand SEO now?  Please let me know by leaving a comment or question below. And if you know anyone who can benefit from this, please share.
Your friend,
Suzanne
SaveSave
SaveSave
SaveSave
SaveSave
SaveSave
SaveSave