What is product branding? You've been hearing the term, but you don't understand what it means. Let me break it down for you so it's easy to understand. It's important to know this for a successful online business. It helps you stand out to look more professional and trustworthy.
If you're interested in starting an online marketing business, then your product (or service) branding is how you communicate with your customers. It's how you differentiate your product from all the other products out there. Did you know that people will remember your brand more than people?
You need to have an effective strategy to give you an edge over all your competition. If you think your brand is all over the place right now, then stay with me and we'll talk strategy, OK? But first, let's give it a proper definition.
Want to see where I'm learning all about this? Click here…
Product Branding Definition – What Is It?
The Business Dictionary defines it as: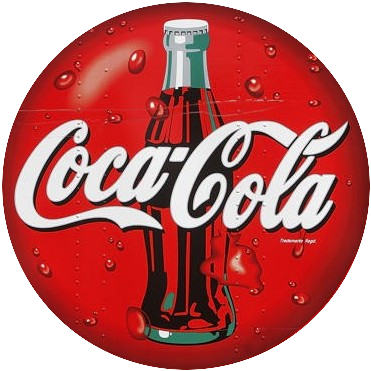 "The process involved in creating a unique name and image for a product in the consumers' mind, mainly through advertising campaigns with a consistent theme. Branding aims to establish a significant and differentiated presence in the market that attracts and retains loyal customers."
So that's not so bad, right. Simply put, it's the way you present yourself and your product to your desired audience. Though it involves your name, your website, and your logo, it's also about the emotional response it creates in your customers.
Think about all the surrounding brands. Coke, McDonalds, iPhone, XBox, etc. Most everyone knows what their logos and packaging look like, but they also elicit some sort of emotion from their customers. And because of that emotion, these companies have secured loyal customers who will return, time and time again.
Successful branding will also add value to your product. A generic brand might very well be identical to your branded product. But in the mind of your loyal customer, they perceive your product is of higher quality.
How To Brand A Product – Time To Think!
This step can take some time, but it's an important journey. There are many how-to's online, but I found most to be for large companies using multiple teams for various forms of advertising.
For a single entrepreneur with your own business, I would suggest asking yourself a few questions first. Write down your answers and have them available when we go through the strategy steps below.
What is your company's vision or mission statement? Why did you start this company? What is it's purpose?
Who are your customers? Is it too broad an audience? Do you need to narrow it down?
What are the needs of your customers? What do they desire from you?
What value and benefits are you offering to your customers?
What do your customers already think of you, or if you're new, what would you like them to think?
Successful branding tells the customer what they can expect from you, and if you are reliable. They want to know you stand above your competition. That's how you build trust and loyalty, and more importantly, repeat customers.
4 Step Strategy For Branding
Your strategy for branding is very important. It will be your plan to build your product and your businesses identity in a very large marketplace. Once you've secured a successful brand, you will be able to modify and change your product as the climate changes. No product stays stagnant. There are always improvements, design changes etc.
Your Purpose
Think about your "why". Why are you promoting what it is you're promoting. When you define what it is that inspires you, your customer will appreciate your honesty and it raises your appeal.
There are too many online businesses who just seem concerned with the next sale. The customer is treated as just another number versus a real person.
Think of the brand "Honest Tea". Their mission statement says "Honest Tea seeks to create and promote great-tasting, healthy, organic beverages. We strive to grow our business with the same honesty and integrity we use to craft our recipes, with sustainability and great taste for all.
Doesn't this inspire you to buy their tea, rather than a cheaper one with nothing to say? This is why these companies have loyalty in their customers. They state their values and combine the emotional with the physical.
Once you've figured out your "why", put it in a sentence of 3 to 7 words, and make it your slogan. Remember to make it emotional, yet something catchy that will catch on!
Your Logo

This can be your business name, your domain name or an image. Think of Honest Tea again. Their logo is their name with a leaf crossing the "t".
My suggestion is that you keep it fairly simple. That way it's easier for customers to remember.
You might also want your logo horizontal, versus vertical. Because you should be adding it to your website header, a horizontal logo will sit better. A vertical one will widen your header, therefore lowering your content.
Choose at the most 2 or 3 flat colors. Logo's that have gradient colors (one color fading to another) may be pretty, but they take longer to load a page, and harder to reproduce on company mugs or t-shirts, for example.
Did you know that colors have a psychological impact on customer behavior and decisions? Blue typically means "safe", red "urgency", purple "wisdom", etc. Here's a great article to read up on colors when marketing.
Your Identity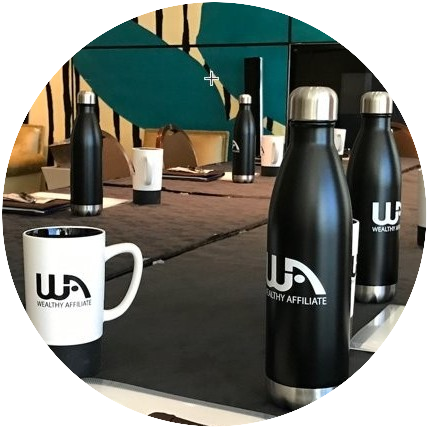 Once you've designed your logo, and have your slogan, you need to repeatedly communicate it on all products, written communication, and digital platforms (website and social media). The more consistent you are with this, the more recognized your brand becomes.
Wherever you advertise your product, you should have your identity (logo) stamped on it. This is also a good idea for images or infographics you design. There is less chance of people "borrowing" your images if your logo is front and center.
Consistency also means only talking about things that enhance your brand. Don't suddenly divert from your mission statement and add, or talk about something not related to your product. This will only confuse your customer and potentially lose them. This also applies to your color scheme.
The biggest advantage of being consistent is if and when you need to make a change, you can. When your brand is highly recognized on the market, you can safely be flexible. There may come a time that you need to modernize your brand to stay ahead of the competition.
For example, Kentucky Fried Chicken. What started out in 1930 as fried chicken from the state of Kentucky, ended up becoming KFC by 1991. You'll notice that the colonel's image is still used in its logo. Their identity was so well recognized that changing the name, and adding additional products to their menu, only helped their success.
Your Management 
Now that you've got your logo and slogan added to everything connected to your business, you need to properly manage your brand. Keep your business in a positive light by:
               a)  keeping your customers satisfied with high-quality products at an affordable price
 b)  providing excellent customer service
 c)  providing attractive packaging, whether physical or digital
 d)  providing occasional discounts to keep your customers happy and returning
The following video states the same points but in an interesting, visual way of helping you understand.
Additional Support for you!
If you are wanting more support or wanting to have a well-rounded education about branding as well as online affiliate marketing, I highly recommend Wealthy Affiliate. They have an all-inclusive platform that gives you everything you need.
This is where I learned how to start my business. It's the only successful way I've found to create additional income streams. And I'll be there to help you as well.
If you'd like to read my review on Wealthy Affiliate, please click the button below.

Do you have a business that needs branding? If so, what have you done so far? Let me know in the comments below. I'd love to hear from you.
And if you know anyone with a business who needs help with branding, please share this post.
Your friend,
Suzanne
SaveSave
SaveSave
SaveSave
SaveSave
SaveSave
SaveSave
SaveSave
SaveSave
SaveSaveSaveSaveSaveSave
SaveSave