Are you a stay at home parent looking to work from home? Or maybe you want to leave the 9-5 rat race and run your business from the comfort of your home. Whether you're a college student or a retiree, there are home-based business opportunities for people of any age, with the ability to earn your financial freedom.
A home-based business can start being a part-time job to just supplement your income, or it could easily turn full time to replace your "other" job.
Personally, I started my home-based business to help towards our retirement. With a desire to travel, my choice was an easy one for me. What would you like to do? What are your skills or expertise?
Working from home offers freedom, flexibility, and independence. It can also offer you great tax breaks depending on where you live. In a hurry? Click here to see where I started my business.
If you're looking to "get rich quick", or "make money while you sleep", this isn't the article for you. Any successful home-based business takes work and dedication.
First, I want to show you seven great ideas, then show you how to get your business started.
At Home Business Ideas
Cleaning Services
There will always be a demand for this business. Especially as the ageing population continues to grow. This is a home-based business that gets you out of the house.
You can start by offering yourself as the cleaner, and as your business grows, you could start hiring employees.  With a good reputation, this type of business can grow quite large.  You are not limited to residences.  There is ample work for businesses as well.
If this is something you'd like to consider, you may need a little help getting started.  Care.com has an excellent article to help you get started.
Daycare Business
I would say this business requires not only the love of but patience with children. If this is you, there are many working parents out there looking for this type of service.
This is a wonderful way to make supplemental income when you are at home raising your own children.  What better way to develop friendships between your children and others the same age.
Depending on where you live, you probably only need a police criminal check.  And you don't need any special training is you have an unlicensed home daycare.  You should check with your municipality to see how many children you can take in, and in what age group.
TodaysParent.com offers some additional information for you to consider.
In-Home Beauty Services
Do you have specialized training in hair, nails, massage, etc.?  If so, an investment in the proper tools and a cozy corner of your home could turn this into a profitable business for you.
Personally, my hairdresser has his studio built in his home.  He found that the shift work at the hair salon, and much of the "politics" involved with working for someone else, was not worth it.
So he moved his business to his home and hasn't looked back.
Do you know that there is now an abundance of apps that allow you to offer your treatments in people's homes?  If you are available to travel around your current area, this is an up and coming service that clients really appreciate.  An article on SheKnows.com lists several of these mobile apps.
Sewing Services
If you're a skilled seamstress and have a love for all things' fabric, this is for you.  If you aren't skilled, yet, you can start with alterations.
The majority of the population cannot fit into clothing "off the rack".  And store altering can be very expensive.  This service is highly sought after.
If you're a quick learner, you can develop your business into sewing garments from scratch.  And as your experience grows, you can accommodate more designer styles.
Wedding dresses are another service that new brides look for.  With the price of dresses in wedding shops, you can be quite competitive.
There's a lot to consider in this industry.  MotherEarthNews.com has a great article on this.  The author talks about her journey of starting her own sewing business.
Handy-Man Services
Another home-based business that gets you out of the house. We all need a repair "person" once in a while, and there are many homes looking for a seasonal yard and lawn work.
These types of services are the un-licensed jobs that people need help with.  Unlike electricians, or plumbers, who need special education and licenses for their work, you can do all sorts of things that they wouldn't.
If you develop a good reputation and get referrals from satisfied customers, you can create a very profitable business for yourself.
And you can scale your business by hiring other, skilled handymen as your business begins to boom for you.
WikiHow.com has an in-depth article on how to start a handyman business.  It even has pictures, lol.
Pet Products
There's a growing trend towards pampering your pets. There are pet owners willing to spend considerable money on "organic", freshly made pet food. And who can resist those personalized collars and beds for your furbabies?
In America itself, billions of dollars are spent each year on pets.  The pet-care industry is massive.  If this is a passion of yours, then this is the market for you.
Your business can be local services to an online store using dropshipping.  That way you don't need any inventory or customer service.  Check out Inc.com for help starting your pet care business.
Internet Business
This can include blogging, e-commerce, and affiliate marketing.  You are your own boss and can set your own hours.  You don't need to have an inventory unless you choose to.
Because of the continual changes to the online world, your best chance at success is to learn the proper techniques and have access to the proper tools.
Check out WealthyAffiliate.com for my #1 recommendation.
How To Gain Success
All of the above ideas need promotion to become successful.  And what better way to promote than to have a professional-looking website.  This is how you can get your name out in front of millions of people.
Years ago it took training and a lot of time to create websites.  No longer!  Did you know that with today's technology and user-friendly platforms, it only takes minutes to get a website up and running?
Your website is the face of your business.  It's your business card of sorts.
How many times have you searched for something online and looked at several sites for your answers?  Now you tell me, do you notice the difference?
One site looks extremely busy, with no images, and is hard to navigate.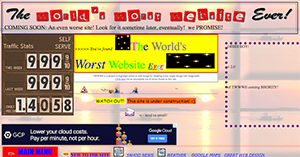 Another is attractive, with relevant imagery and shows you exactly what to click on.
Which one will you most likely choose to get your answers?  Which site would you trust more?  Most people will choose the second one.
The most important step to starting an online business is learning how it's done.
With the continual changes to the internet world, whether with search engines or social media, you need access to updated information to stay ahead of your competition.
And, any business, whether online or a brick and mortar store, takes commitment and dedication. With some work and a great learning platform, you can be well on your way to creating a profitable and successful home business.
These Are The Basic Steps To Starting Your Online Business:
 Can I Learn All This On My Own?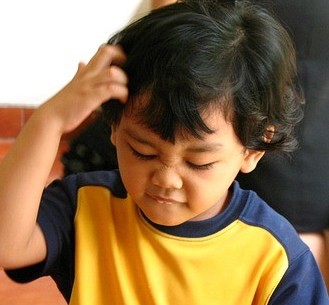 Well, you could, but I'd be afraid you'd want to give up before getting very far!
There are definitely places online that can teach you all these things if you start researching. That's how I started.
But it wasn't long though before I felt overwhelmed with all the conflicting information I was reading.
Each site seemed to have their own opinion of how to teach someone new to online marketing. It's not that they were wrong, but nothing flowed properly from one site to the next.
It's like talking to 5 different artists about learning how to paint. Each has their own techniques and skills, and their art all looks different in the end. (I use this analogy because I'm also an artist….lol)
I was fortunate enough to get pointed to the perfect learning platform. It's called Wealthy Affiliate.
And This Is Why They're Awesome!
they have step by step, easy to understand education. They offer two certification courses with so much more…
they have their own website building platform that practically builds itself. In 30 seconds….no kidding!
they have their own hosting platform to "park" your website and keep it safe
they have a keyword research tool to find those perfect words with low competition
they have an awesome writing tool with an abundance of free images among other benefits
they have a live community support platform for a quick response (often in seconds) to any questions you have
they have over 1 million members around the globe so there's always someone available to help
the owners are Canadian…:)
And just so you can know I'm not exaggerating, here's a video of Kyle building a website in 30 seconds…
My Final Thoughts
I highly recommend Wealthy Affiliate to you.  They provide the best training on the world's most powerful platform. They have all the tools you need under one roof, and a large community that I can't speak highly enough of.
Wealthy Affiliate also offers a free starter membership. With that membership, you get 2 free websites and access to phase 1 of the training. This shows you everything you need to learn about building successful online businesses.
If you choose the premium membership, it's only $49/month or $359/year (that's a 40% savings). Anything comparable online is hundreds per month.
So why not check it out?  You have nothing to lose because it's free!  And you have everything to gain.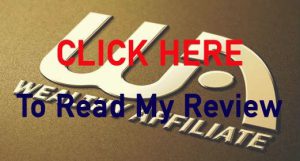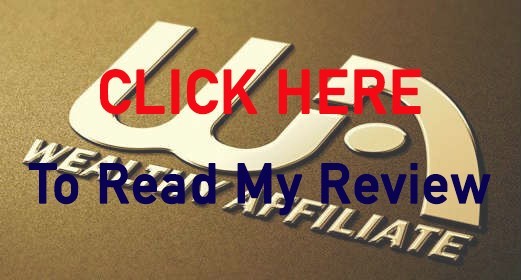 So what home-based business opportunity is calling to you?  I look forward to seeing you on the inside.  I'll be there to greet you and help you any way I can.
If you have any questions or comments, please leave them below.
And if you know of anyone who would benefit from this, please share.
Your friend,
Suzanne
SaveSave
SaveSave
SaveSave
SaveSave
SaveSave
SaveSave
SaveSave
SaveSave
SaveSave
SaveSave
SaveSave
SaveSave
SaveSave
SaveSave
SaveSave
SaveSave
SaveSave
SaveSave
SaveSaveSaveSaveSaveSaveSaveSaveSaveSaveSaveSaveSaveSave
SaveSaveSaveSaveSaveSave
SaveSaveSaveSave
SaveSave
SaveSave
SaveSave
SaveSaveSaveSave
SaveSave
SaveSave
SaveSave
SaveSave
SaveSave
SaveSave