If you are wanting to start a business or have a presence online, you need to have a domain name. This is how people will find your website. It's the address they type into the search bar to find you.
This can be a confusing topic when beginners start researching how to build an online business. There's talk of domains, domain names, web addresses, URL's, etc…
It's all very basic for people with experience, but quite daunting for beginner entrepreneurs.
In plain English, your domain name is your web address, and your web address is your URL. Does this help to answer your question of "what is my domain name"?
If not, don't worry. I'll break it down some more for you, starting with an actual definition.
If you're in a hurry, this is where I learned all about domain names and building my business online.
What's A Domain Name?

I chose this definition for you because it was the easiest to understand. Website.com says:
"A domain name is your website name. A domain name is the address where Internet users can access your website. A domain name is used for finding and identifying computers on the Internet."
All computers have an IP address (Internet Protocol) to find another computer online.  They look something like this:  66.249.66.1.
Can you imagine having to remember numbers like this for each of your favourite websites? Because it's too hard for people to remember such a long string of numbers, domain names were developed to make it easier for people to remember.
A domain name is a unique address to your website. For instance, my domain name is legitimateaffiliatetraining.com.
If you type this into your browser address bar, you'll bring up the front page of my website. It's like my unique fingerprint that no one else can use.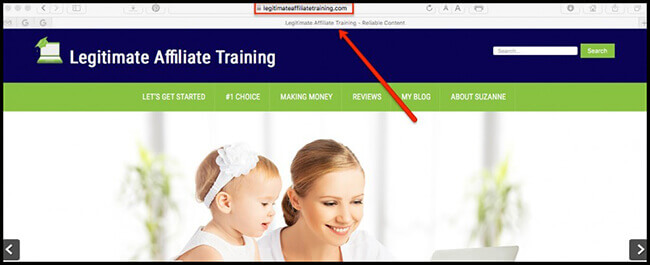 Think of the internet as your phone book, a web page as a physical building, and the URL as the street address of that building.  The IP address is like your car driving to that particular street address.
What's The Purpose Of A Domain Name?
A domain name is the foundation of your website.  And just as your fingerprint is unique to you, your domain name is unique to your business.
It's your online business card. When you work hard to get yourself known online (branding), you develop an online identity attached to that particular domain name.
Your domain name can also be the first impression your visitors have, about you and your website.
I found an informative video that may help you as well:
Because this name is an important part of your business, you want to make sure it's a great one.  One that's easily remembered and spelled.
How Do I Choose A Name That's Right For Me?

Once you've discovered your niche, you just need to find a name that's relevant to it. Something that is "brandable". Let it reflect your personality or the personality of the business you want to build. It can be serious, or something "catchy" that's easy to remember.
Examples of domain names may be:
If your niche is bamboo duvets, you may choose "bambooduvets.com"
If your niche is building websites, you may choose "uniquewebsites.ca"
If you run a safari business in Tanzania, you may choose "safarisarefun.org"
Do you see how these are relevant to the niche? The first one matches the target keyword as well. This is a wonderful way to improve your SEO and increase your ranking with Google,
The important thing is to choose a relevant name that you'll enjoy keeping for the long run.
You'll also notice the extensions behind the name. The .com, or .ca, or .org etc. There are many more options to choose from, and those options will appear when you start researching.
Though .com is the most universally desired extension, the .ca is an example of a country-code extension.  I believe the .org would look more trustworthy for something like a non-profit business.
But the choice is yours. If you really desire a name that's not available in .com, you may want to choose a different extension.  There are hundreds of new domain extensions becoming available today.
Check out Name.com to see what's available.
I would also recommend you do not use dashes, abbreviations or numbers in your domain name. You want people to be able to type in a "word-of-mouth" description.
For example, if your domain name is luv4you.com (a dating site, let's say), someone who hears it will most likely type in loveforyou.com. Clever isn't always smart.
If you're not sure about a certain name, or it sounds familiar, I would recommend checking into it's past. Make sure it's not associated with any criminal activity or trademark infringement.
I use the "Wayback Machine" internet archive to check out names. It's easy and gives you peace of mind.
To learn how to create the perfect domain name, please read "Creating a Domain Name".
Does This Name Have To Stay With This Website?

No, it doesn't. Your domain is not locked to a specific location.
Think of your website as a cell phone, and your domain name as the phone number. If you want to update your phone to a newer model, you can keep your phone number and connect it to your new phone.
It's like getting the new iPhone and keeping the same number.
For example, if I wanted to create a new website, I would disconnect my domain name from this website you're on now, and connect it to my new one.
I wouldn't advise this though if your website is nicely branded. You may lose your ranking within Google, and potential traffic to your website.
But what if you're tired of Telus and want to move to Bell, (ok, I'm Canadian, eh).
You can do this with domain names as well.  You can move your phone number (domain name) to a different phone service provider (domain name registrar).
For instance, if you're no longer happy with GoDaddy, you can move your domain name to BlueHost.
But what if you simply wanted to change the phone number to your existing phone?
You can do that too.  Just purchase a new domain name for your existing website, and all the content will remain the same.
For example, if I wanted to change my domain name to LearnAffiliateMarketing.com, I would disconnect my current name and connect the new one to my website.
So you see, your domain name isn't permanently attached to a specific website, but it can only be attached to one website at a time.
Can I Get A Free Domain Name?

Yes, some website builders such as Weebly, Wix, and WebsiteBuilder will offer you a "sub-domain", which would be free.  These are extensions of their own domain.
For example:
yoursite.weebly.com (not bad)
yourusername.wixsite.com/yoursite (rather clunky)
yourname.my-free.website (looks spammy)
There are several issues with free sub-domains though.  I don't recommend them if you wish to build a long term business with your own branding.
Your domain name has the service provider's name in it.
You don't own your own domain name.
Your domain name isn't portable.  You couldn't move it to another hosting service.
Domain names are relatively cheap to buy.  The average price is about $15 per year, so I highly recommend you purchase one.  You'll fully own it and it will help with your branding.
So Where Do I Buy My Domain Name?
Just as you would research different companies like Telus, Bell, or Roger's (Yes, more Canadian names…lol), you will want to research domain registrars. These companies are where you would buy your domain name, and register them.
Some names you may recognize would be:
Most providers offer free website building if you register your domain name with them. Or another might give you your domain name free for one year if you sign up for their yearly plan.
There are many providers and many plans. But you should be able to find what you want for approximately $15 per year.
I would recommend you look into registrars that offer:
Privacy Protection – anyone can look up the owners of a website, through the Who.Is database, if you don't have privacy protection. That means they have access to your address, phone number and email.
And then comes the SPAM! I would recommend you spend a little more for this protection.
Free SSL – this stands for Secure Socket Layer. Basically, it means you have advanced protection for people who visit your site. This is especially needed if you have an e-commerce store, or hold any client's sensitive information.
So instead of seeing "http://legitimateaffiliatetraining.com", you see "https://legitimateaffiliatetraining.com". There have been debates that Google prefers SSL, so it may be an advantage to do so.
WordPress Integration – you want to make sure your registrar offers easy integration with WordPress which is my platform of choice. It's easy to use and doesn't require an IT degree in coding!
An important action to take is to set your renewal on auto.
Imagine you've spent your first year working hard on your website and branding.  You see your traffic increasing and have many return visitors.
But at the end of the year, you forgot to renew your domain name for the following year.  When you realize what's happened, you attempt to renew it but it's no longer available.
Yikes!  That can happen!  After a certain grace time, if you fail to renew, the domain name becomes available again for anyone to purchase.
You've lost your online identity, and have to start over with a new name.
For safety sake, you can just set it to auto-renew with your credit card. Just remember to always keep your credit card and email address up to date. It would be a shame to lose your domain name because no one could contact you.
The domain name providers I listed above, all include hosting, which is the next thing to consider after purchasing your name.  Hosting is the place your "park" your website.
Hosting? What's Hosting?
Domain names, websites, and hosting all go hand in hand. Think of it as your phone again. The domain name is your phone number. The website is your phone, and the hosting is the service provider. Without a service provider, all you have is a pretty, but useless, phone.
Same with your hosting provider. Without it, your website isn't live. All the files that make up your website need to be stored somewhere so that when a visitor types in your domain name, they can access the files (your website).
If you want to learn more about hosting, please read What Is Website Hosting.
If you've got a few ideas for names, try typing them into the link below to see if it's available.
This post gives you a basic knowledge of what domains are and how to choose one. There is much more to learn if you want to start your own business. It doesn't have to be complicated. You just need to find the proper training and you'll be up and running in no time.
Can I offer you my honest recommendation?
I'd love for you to see where I run my online business.  This platform not only registers your domain name and hosts your website, but it also provides step by step training about online marketing.  It has all the tools you need and the world's largest support community.
I quickly learned how to start my online marketing business, and with continual, ongoing training, I was able to reach my goals and success.
The best part is that they offer a free starter membership, no credit card needed.  How awesome is that!  They will offer you two free websites too.  Now, these are the sub-domains that I was talking about earlier.  They are awesome to practice on, but I still recommend you purchase your own.
I use my free ones to test different applications.  This is a great asset so that you don't accidentally break your business website, LOL.  Test first, apply later!
If you click on the image below, you can read all about this amazing platform.  And when you join, I'll meet you on the inside and help you as long as you need me too.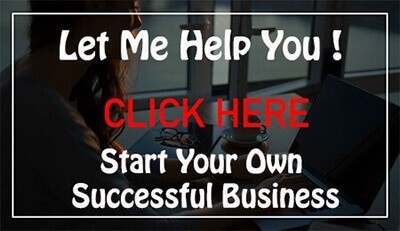 So what names have you thought of so far? Please let me know in the comments below. If you need any additional help, just ask me. I'm here to help you.
And if you know anyone who would appreciate reading this post, please share.
Your friend,
Suzanne
SaveSave
SaveSave
SaveSave
SaveSave
SaveSave
SaveSaveSaveSaveSaveSaveSaveSave
SaveSave
SaveSave