Are you an artist looking for a way to sell your art? Maybe you're an art collector looking to sell your best pieces? Or you're a photographer looking for the best way to sell your photographs? Then again, maybe you're like me and are passionate about painting but realize your art room is full to the brim with finished pieces.
Well, I'm here to help you out. My name is Suzanne and I want to share with you different ways about how to sell art online, including what I think is the best way to sell art online!
With the internet being so accessible and online shopping so popular, selling your art online is probably the most lucrative way for you to sell your art.  It's a lot easier than setting up tables at markets or looking for a studio to show your art pieces.
Selling online can take out the middleman and put you in control!  Here's where I learned to sell online!
OK So Where Do I Start?
The following are a variety of ways you can sell your art:
Local sales
. This is convenient if you're looking for sales with no shipping. You can use sites like Kijiji, Letgo, or use social media. All you need is your camera and a willingness to arrange pick-up times and places. Unfortunately, depending on where you live, there may or may not be a market for your style of art.
Online galleries. This puts the middleman back into the picture. And at a hefty commission rate. Online galleries such as Saatchi Art or Artailer have a 35/65 payment structure. The gallery keeps 35% of the sale price and you get 65%.
Print on demand. I consider these to be all "middleman". Sites like Fine Art America or Red Bubble do everything for you. All you need to do is upload your image. My concern is that it's all out of your hands. You have no quality control what so ever. Yes, the customer has a time frame for returns, but why are they returning it? Is it poor quality? Was it damaged? Your reputation as an artist is in their hands.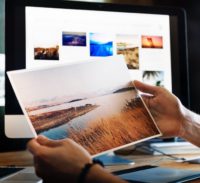 Photography sites
. Unfortunately, the market is saturated with stock photos. Popular sites like Dreamstime or Fotolia only offer you an average of 33% commission if your photo's sells. At a couple of bucks per sale, it would take many sales before you reach the payout threshold of $50 or $100 dollars.
Online marketplaces. I'm sure you've come across these sites when shopping online yourself. How about eBay or Etsy. When I looked into Etsy, I was surprised at how much it would cost me in the end. Sure they say you get most of the sale price with their keeping about 4% commission. But to be more successful, they offer you ways to do that at a considerable monthly expense.
My choice to sell my art is to do it myself so that I remain in control, set my own prices, and most importantly, be able to personally interact with my buyers. This requires building your own websites, but don't let that scare you. It's a lot easier than you think.
Three Easy Steps to Sell Art Work Online
Yup, that's right. Three easy steps. And it works! I know because I've done it myself.
Step 1: Build your own studio (website or blog)
This is important not only to showcase your art but to be able to interact with your potential customers. Just as customers walk into a studio to ask the owner questions about various artists, your customers can talk directly to the artist….you! And as you engage people in the art industry, giving them helpful information, you can become an authority that is sought out. Imagine how popular your art can become.
What if I told you that you can do all this for free through a service called SiteRubix.com. You can have a fully functional website up and running in under 30 seconds, just like in the video below.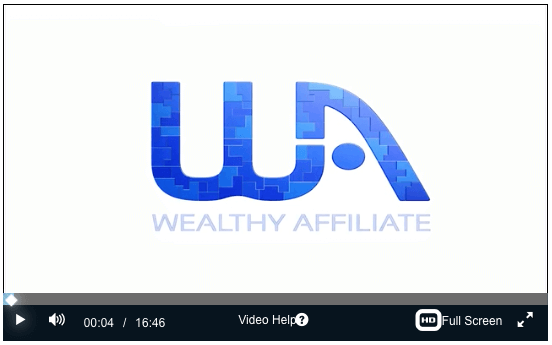 The best part about this service is that it connects you with an amazing community at Wealthy Affiliate who can help you with your business and propel it to amazing heights. And all for free as long as you want!
Do you already have an idea of what you'd like to call your business? Why not check it out right now at SiteRubix.com, or use this handy-dandy tool below.
Step 2: Expose your art online (getting traffic to your site)
Did you know that there are over 2 billion people online today!! That's a lot of people searching for anything and everything, including art. If your studio is your website, your traffic is your audience who buys your art.
So how do you get this traffic you ask? Well, that's easy! If you've already set up your website from step 1, you've noticed you are granted access to Wealthy Affiliate. This is the BEST way to learn all about how to do this. Their platform is free for as long as you wish. They offer you all the tools, education, and immediate help to get your business up and running. If by chance you already have a website from elsewhere, Wealthy Affiliate will host if for you. How convenient!
Step 3: Learn how to keep growing your business
So now you have a website and are learning how to direct traffic to your site. What now? Make money!! As you continue to learn new techniques to further your business, you will see it grow and see more sales.
What I like so much about Wealthy Affiliate are their owners and their online community. You have access to both for any questions or advice. The chat community, which is global,  is available 24/7/365 days a year. Your answers come almost immediately. And Kyle, one of the owners, helps you when you need it. I haven't found any other platform that offers all this for free.
So What Are You Waiting For?
Are you nervous? Concerned about doing this all by yourself? Well, don't be. It's easier than you think and costs you nothing but a bit of your time. If you're passionate about your art and willing to commit to building your business, you can go far. Why not start now!
What kind of art do you do?  I'd love to hear from you.  Please leave me your comment or question below and I'll be happy to help you.
And if you know anyone else who would benefit from this post, please share.
Your fellow artist,
Suzanne
SaveSave
SaveSave
SaveSave
SaveSave
SaveSave
SaveSave
SaveSave
SaveSave
Save