Do you have a desire to make money online? So many of us do and are always searching for the best place to learn. Have you heard about Stefan James' program he released in 2016? It's his own video training program about affiliate marketing.
But what is the Affiliate Marketing Mastery? That's what I want to review for you today. And I'm so happy to see you doing some research before jumping in.
This tells me you are wise with your money and time. And that's a good thing because this is what you call a "high ticket" program, meaning it's very expensive.
The big question is, for a high ticket price, do you get a high-quality education? Well, that's what's debatable. But by the end of this review, you will be able to make an informed decision whether you think it's worth it, or not.
For the sake of transparency, I did not buy this program but have done a TON of research on it. I discovered what the course entails so that you could see what you get for your money.
I didn't need to buy this course because I learned all the same things elsewhere, and loved it. This is where I learned how to start my own successful business.
[adinserter block="1″]
What Is The Affiliate Marketing Mastery?
Affiliate Marketing Mastery is a comprehensive video training program to teach people how to build a successful online business with affiliate marketing.
Stefan James (also the founder of Project Life Mastery) helps you to brand your website in a specific niche, and how to build it out onto all social media platforms.
There are over 70 videos here, with over 45 hours of viewing time. And there are PDF transcripts for each lesson.
OK, this is a long list, but I thought for the price of this, you'd want to know what's inside, LOL.
Affiliate Marketing Mastery – $1,997 or 3 pmts. of $767
What's Inside
Module #1: Foundation (Introduction, Strategy & Mindset)
Lesson 1 – Introduction
Lesson 2 – Mastery Mentality
Lesson 3 – Blueprint
Lesson 4 – Success Principles
Lesson 5 – Goal Setting Workshop
Module #2: Niche Selection (Market Research & Keywords)
Lesson 1 – Profitable Niches
Lesson 2 – Digital Products
Lesson 3 – Physical Products
Lesson 4 – Keywords Research
Lesson 5 – Choose The Best Niche
Lesson 6 – Affiliate Networks
Module #3: Marketing Channels (Creating Your Online Brand & Presence)
Lesson 1 – Marketing Channels
Lesson 2 – Brand Name
Lesson 3 – Domain & Hosting
Lesson 4 – Setup Your Blog
Lesson 5 – WordPress Plugins
Lesson 6 – Logo & Branding
Lesson 7 – Blog Design
Lesson 8 – SEO
Lesson 9 – Setup YouTube
Lesson 10 – Setup Facebook
Lesson 11 – Setup Twitter
Lesson 12 – Setup Instagram
Module #4: Content Creation
Lesson 1 – Content Strategies
Lesson 2 – Quality Content
Lesson 3 – Blog Articles
Lesson 4 – YouTube Videos
Lesson 5 – Social Media
Lesson 6 – 7 Laws of Successful Content
Module #5: Marketing Strategies ( Visitors, Followers & Building Your List)
Lesson 1 – Marketing Strategies
Lesson 2 – YouTube Marketing
Lesson 3 – Facebook Marketing
Lesson 4 – Twitter Marketing
Lesson 5 – Instagram Marketing
Lesson 6 – List Building
Lesson 7 – Email & Squeeze Pages
Lesson 8 – Kindle Marketing
Module #6: Monetization (Earning Revenue & Monetizing Your Traffic)
Lesson 1 – Before Monetization
Lesson 2 – 10 Laws of Selling
Lesson 3 – Affiliate Programs
Lesson 4 – Cloaking Affiliate Links
Lesson 5 – Blog Monetization
Lesson 6 – YouTube Monetization
Lesson 7 – Social Media Monetization
Lesson 8 – Email Monetization
Module #7: Performance & Analytics
Lesson 1 – Troubleshooting
Lesson 2 – Google Analytics
Lesson 3 – YouTube Analytics
Lesson 4 – Email Analytics
Lesson 5 – Survey Subscribers
Lesson 6 – Split Testing
Lesson 7 – Keys To Success
Lesson 8 – What's Next?
Webinars
Affiliate Marketing Master Coaching in 14 prerecorded webinars
90-Day Personal Coaching (via email)
Facebook Community (for support)
Bonuses
Advanced Strategies
Advanced Email Marketing Strategies
Copywriting 101
Facebook Ads Training
Linkedin Marketing Training
Snapchat Marketing Strategies
Periscope Marketing Strategies
10 Blog Design & Layout Tips
Podcast Training
Virtual Assistant Training
Case Studies
Affiliate Contest – $150,000 in 1 Week
Product Launches & Affiliate Contests
Affiliate Contest – $9958 in 7 Days
100 Day Challenge – $46,773.33
$300,000 in 9 Days
Expert Interviews
Affiliate Strategies with Matt Gallant, Ryan Coisson, John Crestani, Mike Thomas, Chris Guthrie, & Dave Ruel
7 Figure Blogging with Caleb Jennings
Blogging Strategies with Dave Chesson
Expected Costs
Training course $1,997 or $2,301 over 3 payments
Domain name – approx. $15/year
Website Hosting – approx. $30/month and up
Keyword Research Tool – $49/month and up
Email capture & autoresponder – $20/month and up
Landing page creator service – $37/month and up
Analytics service – $20/month and up
Paid Advertising – $$$/month
Total costs = $1,997 upfront with approx. $157/month (without any paid advertising).
[adinserter block="1″]
Who Is This Training Program For?
The Affiliate Marketing Mastery course is for those individuals who wish to learn about affiliate marketing online. It's strictly a video course. All the tools you need to build your business will be an additional monthly cost over and above this training program.
If you are serious about wanting to start an online business, and willing to invest in a high ticket program, then this course will help get you to build your affiliate marketing business.
Please be aware that Stefan doesn't guarantee you'll make money. Any success you want will depend on your commitment and hard work.
This is not an overnight get-rich-quick scheme. Affiliate marketing requires a consistent daily effort and can take many months to see any returns for your investment.
[adinserter block="1″]

A Little About Stefan
Stefan James (Pylarinos) is an internet entrepreneur, life and business coach, philanthropist, and world traveller. He started Project Life Mastery in 2012 as a way to help people master all their areas in their lives, including starting an online business.
He feels he's been blessed a lot in his young life and wants to serve and give back to others. One way he's done this was to create the Project Life Mastery website to openly and passionately share everything that's made a difference in his life.
Stefan has been working online as an affiliate marketer for over 10 years now, built several successful businesses, and has made over 2 million dollars in affiliate commissions.
By age 24, he was financially free earning a 6-figure income, and by 27 he was an internet millionaire.
Stefan is the first who will tell you his training is not a get-rich-quick scheme. It takes a lot of work and dedication.
The results he's achieved aren't typical by any means, and you shouldn't expect that type of success simply by taking his course.
[adinserter block="1″]
How Does It Work?
You would have either seen an invitation in your inbox or heard about it word of mouth (on social media). When Stefan launched the program in 2016, it was available on Clickbank. It's no longer available there, or could I find an affiliate program.
When you click on the link, you're brought to the landing page and invited to register for a seat at his Masterclass webinar.
The Video
It was refreshing to watch a video that wasn't full of hype and lies. Stefan seemed honest and sincere about helping you. Yes, it's a sales video, because he wants you to buy his program, LOL. But he doesn't promise you riches like a lot of the low-quality products do.
The Masterclass video is 2 hours long and you'll get quite a few nuggets from watching. For instance:
He'll show you his seven steps that could allow you to make as much money as you want with affiliate marketing.
He'll show you how to turn your passions into profits by building your own online business.
He'll talk about creating multiple passive income streams on autopilot.
He'll show you how to create an online brand that's sustainable with a long-term income.
He doesn't go into great detail here, because that's what the course will do for you. But like any great marketer, he makes you feel that you can do this as well as anyone else if you're committed to the long haul.
And I agree! Online marketing can be done by anyone, anywhere there's an internet connection. You just need the proper training, that's all.
Is Stefan's training good? Of course it is! But so are many other programs, which I'll talk about further down.
The Program
As you can see above, the list of video topics is extensive. Stefan covers everything you would need to know and understand.
Module #1 lays covers your mindset in preparation for building your business. He helps create a goal setting plan which helps you realize that this isn't an overnight venture, and properly prepares you for the long term.
Module #2 discusses how to choose a niche that best suits your interests and passions. He shows you how to find affiliate products to promote that are relevant to your niche. And finally how to perform keyword research to fully optimize your content.
Module #3 discusses the basic setup of choosing your domain name, setting up your website, and all your social media accounts. He talks about branding yourself and your business, as well as learning what SEO is, how it works, and why you need it to attract traffic to your site.
Module #4 is what I would consider the most important module. It's all about content. Quality content is how you reach your readers and develop a relationship with them. Your content strategies and correct SEO are vital to building traffic to your site and social media platforms.
Module #5 is all about different marketing strategies, from email marketing to social media marketing. Creating your email list and landing pages is a big part of that. He also has experience with Kindle marketing, which isn't something you see with other programs.
Module #6 discusses all the various ways to monetize your marketing efforts. In order to create an income, you need to monetize your traffic streams. And of course, you want to know how to choose profitable and relevant products, whether physical or digital.
Module #7 is all about your businesses performance and analytical reports. These reports will show you where you're off track and what you can do to tweak your marketing and get back to the previous goals you've laid out.
The Training
The training, from what I've seen and researched, seems very comprehensive. It covers what you need to learn in a step by step fashion, starting from scratch. In my opinion, this looks great.
And all the extra webinars and bonuses can help you with more advanced strategies. It seems to be great for both beginners and experienced, to both start and succeed with an online marketing business.
What It Lacks
I'm adding this section because I learned from a platform that teaches you all this, but has all the tools you need as well. So essentially, I'm comparing the two.
What Affiliate Marketing Mastery lacks are the tools to build your business. Stefan discusses purchasing domain names as well as creating and designing websites. I'm assuming he directs you to various 3rd party services for this because they are not offered on his site.
He also discusses keywords, and how to research the proper ones to use. Again, he must direct you to a 3rd party Keyword Research Tool, because he doesn't offer one of these either.
These types of tools are the minimum requirement to start your online business. The remaining tools, that I've listed above in the "Expected Costs" section of this post, are added tools required for marketing your products over and above content marketing.
I have no idea if you are able to contact Stefan himself, or if you're working with a support team if you run into problems. And the Facebook group support is fine, as long as it's active.
I just want you to be aware that there are significant monthly service costs over the program cost.
Here's one of Stefan's videos to give you an idea of what he's like. He has a YouTube channel called Project Life Mastery if you'd like to view more. The video below is Stefan showing you some of his 2018 highlights and talks about motivation…
Pros
30 Day Money Back Guarantee
Comprehensive step by step training
Created and taught by a reputable marketer
Cons
[adinserter block="1″]
Final Thoughts And Recommendations
I found Stefan to be an honest and sincere person, who genuinely wants to help people. And I think this training program can be extremely helpful to those who are seriously wanting to start their own online marketing business.
If you're not sure you will like it, he does give you a 30-day money back guarantee. But after that, there are no refunds. Personally, I would want you to make sure this is something you really want to do before you pay this high price. 30 days, to go through everything isn't very long.
Plus, you'll be committing yourself to all the 3rd party service charges as well. In order to benefit from Stefan's training, you will have to purchase your domain name and website hosting at least. And without getting the other services, you can only listen to his training, versus putting it into practice.
Do I think Affiliate Marketing Mastery is a scam?   NO   Would I recommend it?   Yes
Even though I'm impressed with this program, I am concerned about the price for a beginner. Not only the near $2000 but all the tools as well. It's a big outlay of money if you can't afford it.
I don't want to knock Stefan here, because he's a great guy with an awesome product. I just want to help you achieve the same success with a more affordable option.
Can I make you an alternative recommendation?
So if you are serious about wanting to start your own online business, there is another way to start. Remember when I said I was already on another platform? Well, this platform offers all the same training as Stefan does, and has all the tools to get you started.
I would love for you to come and see me where I run my business. I've been there since 2011 and just love it.
They offer much more than Stefan's program does. Everything is under one roof…
They offer two certification courses and well as hundreds of other training on every other marketing topic.
There are weekly live webinars with Q & A sessions.
They have their own domain registry, so you can buy your domain name right there.
They have a website builder that can create your WordPress website in minutes.
They provide hosting for your website.
They've created a powerful keyword research tool, integrated into the platform.
They have their own "live" community, right on their platform, for almost immediate responses to your questions.
You have access to the founders at any time.
And so much more…
The best part? They offer a free starter membership with two free websites. I know! Isn't it amazing?
If you click on the image below, you can read all about it. And when you join, I'll meet you on the inside and help you as long as you need me to. See you soon!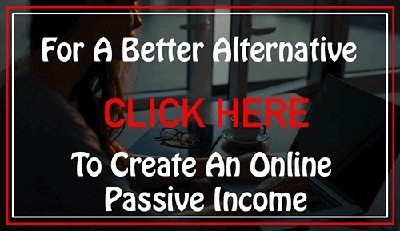 So where did you hear about Affiliate Marketing Mastery? Was it a personal invitation? Let me know about your experiences. I'd love to hear from you.
And if you have any more questions or comments, please leave them below and I'll get right back to you.
Your friend,
Suzanne