Are you writing content for your website and looking for keywords? What about long tail keywords? This type of keyword is going to demand more of our focus on the changes we are seeing in technology.
The global amount of searches each day are staggering and ideally, you are wanting to be on page one of Google (or any other search engine) to be found quickly. Keywords are necessary to reach your desired audience. Researching keywords, to find the best ones for your campaign, is how you will find success in your business.
Have you ever thought of using long tail keywords? These are very effective for online marketers. I'd like to explain what they are and how to use long tail keywords to have a successful online business.  Here's where I learned to succeed…
And no, it has nothing to do with the long tail of a bird, haha. I just loved the picture!
Long tail Keyword Definition
Long tail keywords are longer phrases which are much more specific. They are usually used by someone who is closer to the point-of-purchase of what they are searching for.
For example, if your business specializes in "Nike running shoes", a search for "shoes" will not land you on page one due to the enormous competition of that keyword. But using a long tail keyword such as "Red Nike Men's Running Shoes" will have your audience coming directly to you.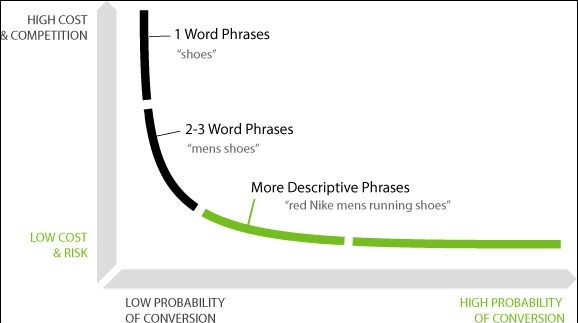 They have already spent time researching various types of running shoes and have decided on this style. There's an excellent chance that they are ready to buy then and there.
You will likely receive less traffic with this longer keyword, but the traffic you do receive will convert to a sale much easier than traffic that is just starting their research. The benefits of long tail keywords are that your visitor is already focused and committed to this particular running shoe.
What Does This Have To Do With Changing Technology?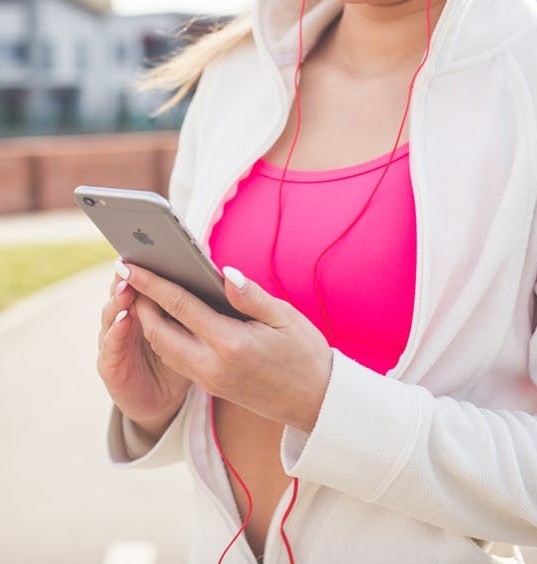 Every year, we see more advances in the technology we use. Especially the smartphone. As the percentage of mobile online shopping increases each year, our campaigns need to be modified for both mobile screens and the way the search is done. I'm talking about voice search.
Voice search is the fastest growing type of search. It allows you to be hands-free and multi-task. And rarely do we type the way we speak.
When typing in a search, we often use a shorthand style such as "weather Toronto". But when we speak, we're more likely to ask a complete question such as "what's the weather like in Toronto?"
As programs like Iphone's Siri are increasingly refined and used, search engines like Google have been refining their programming to adapt to the natural phrasing of voice searches.
So what does that mean for our online businesses? It means we need to incorporate a voice search strategy to our websites because I believe this will be the future of SEO.
We need to focus our attention on a more conversational tone in our content and using longer keyword phrases or long tail keywords.
How To Find Long Tail Keywords
Start by using more specific descriptions of your services or products, like in my example of Nike shoes.  Another way is to use the 5 W's in a question format, like in my example of weather.
Let's say your business sells designer baby furniture. Some long tail keyword examples could be:
Who sells designer baby furniture?
What is designer baby furniture?
When is the best time to buy designer baby furniture?
Where can I buy designer baby furniture?
Why should I buy designer baby furniture?
The next thing you need to do is research these ideas using a keyword research tool, to determine if they will be usable. You want to use keywords with little competition to have success at ranking on page one.
As you can see, the keyword "furniture" is much too competitive and should be avoided. It shows a keyword search volume of 707,930 average searches per month, which is great, but with 362 QSR (quality search results).
The QSR is the number of websites ranked in Google with this exact keyword. The keyword quality indicator (KQI) also tells me it's a poor choice with 0/100 chance of getting ranked.
Using the long tail keyword "what is designer baby furniture" shows 64 searches per month with 0 QSR results. This is a great choice because there's no competing websites and shows me I have a 97/100 chance of ranking on page one.
Where To Put LongTail Keywords
Once upon a time, you could get great ranking with an article stuffed with keywords.  Not anymore!  Google will not rank you if you do this.  Your article needs to make sense, sound conversational, and offer value to your reader.
The ideal places for your long tail keywords are:
The title
In the first paragraph
The alt text of your pictures
Your H2 to H6 subheadings
The meta description
Which Keyword Tool Should I Use?
There are many tools online for you to access. You would need to spend some time researching these tools to find one you'd like. For keyword research, you want a tool that provides you with the necessary metrics to make an informed decision.
the number of monthly searches
the amount of competition
a keyword quality indicator
the readability of the phrase (does it make sense)
Many online keyword tools offer you a lot of metrics that aren't necessarily needed for your purposes. They are legitimate tools, but are designed for other needs and can be quite expensive or have a steep learning curve.  One such tool is called  Semrush.  I've written a review on Semrush if you need more detail.
I would like to save you some time and show you what I use. It's call Jaaxy. It gives me the data I need easily and quickly.
I made this video, using a different example, to show you how I use it.
Jaaxy offers you the above metrics, and other time-saving options like saved keyword lists, alphabet soup method of finding long tail keywords, search analysis and more. And best of all you can try it for free!
This tool was designed by two successful online marketers who also designed an incredible teaching platform to help new people learn the proper way to start an online business. It's called Wealthy Affiliate. Click the button below for my detailed review.

So are you ready to start your road to success? Long tail keywords are the way to future content writing and blogging. Don't be left behind!
If you liked this post and would like to ask me any questions or comments, please do. And please share with a friend.
Your friend,
Suzanne
SaveSave
SaveSave
SaveSave
SaveSave
SaveSave
SaveSave
SaveSave
SaveSave