I'm sure if you heard about this product, you're looking for ways to make money online. And affiliate marketing is a very lucrative industry. But you must be careful. There are also many scams out there.
So what is the Secret Affiliate about? Well, that's why I'm here and I'm so happy to see you here too. This means you're researching these products before jumping in, right? And you should! It's the only way to find legitimate products that truly do help you.
My mission is to review all kinds of products, so that you can learn about them before buying, and steer you away from the bad ones, lol. And by the end of my Secret Affiliate review, you'll know what's inside, how it works, and my honest recommendation.
Why trust me? Because I've been working in this industry for years now, have my own successful business, and most of all, I want to help beginners get started on the right foot without getting scammed along the way.
If you'd like to bypass all these sketchy products and see where I learned everything about online marketing, please read this!
[adinserter block="1″]
What Is The Secret Affiliate?
This is a Clickbank product which also goes by the name "Secret Affiliate Website". They claim to give you "secret websites" where you add your affiliate link, promote traffic, and tap into a 1.3B dollar goldmine. The owner never reveals himself.
Secret Affiliate – $17
What's Inside
The Quick Start Guide PDF – 17 pages
Step by step instructions for opening a UBUB account, a Bing PPC account, and a Clickbank account.
Choose up to 10 affiliate programs in your niche.
Add websites with your affiliate links to your UBUB page.
Find buyer keywords and launch your Bing Ads.
2 bonus software tools for Clickbank and JVZoo.
Upsells
#1: 30 Pro Software Tools – $27/month
#2: Elite Faster Profits Software – $47
[adinserter block="1″]
Who Is This Product For?
No one really! All it involves is three platforms that anyone can use for free. Yes, it walks you through each step, but you can do it on your own just as easy. I've laid out the basics below.
All you're paying for is a PDF of these steps and very little training on choosing your profitable keywords for using Bing Ads. It's not as simple as the owner makes it out to be.
And you certainly will not be making the kind of money he says he is. Those are all lies to hype you up to buy his product. It's just impossible. Any seasoned marketer will tell you the same.
He's hoping to attract newbies who don't know any better.
[adinserter block="1″]
How Does It Work?

There really isn't much to this product. I was disappointed to see it was just one little PDF document. I thought for sure there'd be more by the way he talked in the video. But honestly, it didn't surprise me.
These types of product creators are just out to make themselves money and don't really care about you. And this is why you never learn who they really are. That way they can keep launching these low-quality systems without ruining their reputations.
The Video Is The Usual Hype
This is your typical hyped up video with ridiculous income claims. He shows you the income he's made, daily, and it just isn't possible with this product. Anyone can create a fake income statement. Why would you believe this?
He claims to be making all this money from "secret websites". Really? Secret? There's no secret to this, but it sounds enticing doesn't it?
His description of affiliate marketing is correct, and there are billions of sales each year online, but it's certainly not as easy to make money as he claims.
He then goes on to say he's giving you his "secret traffic source". Oh my, there's nothing secret about Bing Ads, LOL. He doesn't tell you its Bing Ads yet, to keep you engaged.
The use of words like "secret" is used to create a psychological effect on the people listening to him. Everyone wants to be in on a secret, right? And other words like "only a few positions left", or "this site won't be up for long" are all used as scarcity tactics to persuade you to buy.
None of this is true, but he hopes to push you off the fence and buying before you even think about it.
Remember, this is a Clickbank product. This means that it's available to everyone, at any time. And as long as he's making money, he'll leave it there.
The Product Is Nothing But A PDF
You're getting instructions on:
This guy is taking advantage of a fairly new site called UBUB, which essentially takes snapshots of your affiliate product landing pages, and displays them all on one "UBUB page. Because not many people have heard about this yet, he feels he can call it his "secret" lol.
And Clickbank hoplinks to direct your readers to the product's landing page, so you don't need to create a website for each. UBUB takes a snapshot of the landing page and presents it on your own UBUB page.
This is how it basically all works. Open your free accounts on all three platforms. I've given you the links, above. Once you have them all opened, go back to Clickbank and decide what niche you like, and pick out a few affiliate programs you'd like to promote.
Find your hoplink like this…
Now go to the UBUB site and insert your hop link where it asks for your new URL…
Wait for about an hour or so, then go back to see the image on your UBUB page. I quickly uploaded a couple of Clickbank products to see what it would look like. You can see where your "description" should be a little more detailed, haha.
Next, determine your profitable, low competition keywords, and set up your Bings Ads. I won't get into this now, because this last step is significantly more complicated, lol. And Bing Ads is now called Microsoft Advertising.
OK, now I really simplified those instructions, but if you don't understand what I'm saying, you're obviously new to this industry, and not ready for this yet. Opening these accounts was easy, yes, but now you need to understand what a niche is, what an affiliate is, what keywords are, and how to drive traffic.
Without this knowledge, you'll probably won't make any money. Especially with Bing Ads. Finding the right keyword makes all the difference in the world, besides understanding what a click cost is for your advertising budget.
The PDF gives you step by step instructions, but not nearly enough for you to understand "why' you're doing what you're doing.
If you do understand all this, then you don't need this product, LOL
I've just laid out what this entire product is about, haha. If you don't mind paying $17 to have a PDF of these steps, then go ahead. It'll be all in one place.
Or, you could save yourself some money, and some pressure to purchase his upsells, and do it on your own! I don't know what the upsells are, but I'm sure they're not worth the money. They never are with low-quality products like this.
My Concerns For You
First
There just no way you can make much money with this system. I'd certainly like you to try it on your own, with the links I gave you above, but please don't expect to get rich, lol.
He claims you'll make money within hours. If you do, let me know, because I sure don't believe this!
The UBUB site is very simple for you to set up, and Clickbank or Bing has its own tutorials if you need help.
His free software tools are just to show you the top 10 products on Clickbank or JVZoo (both affiliate networks), but you can easily find these by sorting your results within each platform.
Second
You're not getting nearly enough training about keywords. This is a vital step to direct traffic to anything online. It takes the knowledge and the use of proper tools to determine what's best.
The owner directs you to two free online tools and to Semrush. The free tools don't do a great job for you because you're not getting the exact competition numbers you need, and Semrush is a powerful, but very expensive tool. With a cost like this, you'll never get out of the red…
Third
You're not able to create your own email list. Because your hoplink (affiliate link) directs your visitor to the products landing page, there's no opt-in box for them to give you their email address. Only the product owner gets their email address.
Any successful online marketer will tell you how important it is to create your own list. And that's so you can create a relationship with your subscribers so that they'll eventually trust you and buy what you recommend.
Most people online will not buy on their first visit to your site. They say it can take up to seven visits before they're comfortable buying. So you can see how these first-time visitors to your UBU site will probably NOT buy. And without the ability to contact them again, you lose out on many sales.
This is why every successful marketer has their own affiliate website.  This way you can create helpful and valuable content that people will enjoy returning to.
Now For Something Hilarious…
If you have 1min 52 seconds, please listen to this video. It starts off with the beginning of the sales video, and then at the 1-minute mark it cuts off and you hear the voice of a "fake" user.
What's so funny is that this is the audio portion of a fake "user testimonial" video that's been seen in many of the products I've reviewed.
He hired a video spokesperson from Fiverr and had them read a very generic script. She never says the name of the product. Then he just swaps out the product logo and puts it back up on YouTube.
What I can't figure out is if its the same owner for all these products, or if the owners are sharing the video, LOL.
Here's a few of the other review if you want to check it out. Make sure to listen to her voice…haha.
Pros
60-day money back guarantee (from Clickbank, not the owner)
Low cost
Easy to set up
Cons
Unrealistic income claims
Bing PPC Ads cost money
You'll need an advertising budget
No way to build an email list
Be prepared to lose money with paid advertising
[adinserter block="1″]
Final Thoughts And Recommendations

You've probably figured out that I'm not too impressed with this product, LOL. And I'm not impressed with these product creators either. It's people like this that make a bad name for affiliate marketing.
I mean really… he takes a couple of sites that offer free accounts, shows you how to set them up, and then has the audacity to tell you you'll make thousands of dollars. I'm sorry, but that's impossible with the information he gives you.
The overall idea is fine. But it's lacking in a few key areas. The keywords, and how to drive traffic.
Do I think Secret Affiliate is a scam?   No   Would I recommend it?   No
You can certainly try it on your own, and then do some online research to find some free training to find keywords. While you're at it, research other traffic techniques as well.
But I can tell you that even if your UBUB site gets a little traffic, this is what's called "cold" traffic. They rarely buy on the first click. And unfortunately, you have no way to contact them again.
A truly successful online business needs its own website, its own email list, and so many other SEO considerations. It's not difficult, but you just can't take shortcuts like what this product would have you do.
It also takes time, commitment, patience, and hard work to reach thousands of dollars per month that this guy is saying.
Can I make you my honest recommendation?
I would love for you to come and see where I learned about online affiliate marketing, and where I run my business to this day. They have everything you need under one roof, so no jumping around the internet looking for additional training or tools.
Look at some of what they offer:
Training – Step by step courses, classrooms, tutorials, and live weekly webinars.
A domain registry – An easy way to find the perfect name for your business.
A website builder – With over 4,000 WordPress themes to choose from.
Website hosting – With powerful servers, security, backups, and emails, and more.
A keyword research tool – Find low-competition keywords for the best ranking.
A large and active LIVE community – They always have your back!
And much more…
The best part… You can start for free. All you need is your username of choice and email address. No credit card necessary.
If you click on the image below, you can read all about it. And when you join, I'll be there to greet you and help you out as long as you need me to. See you soon!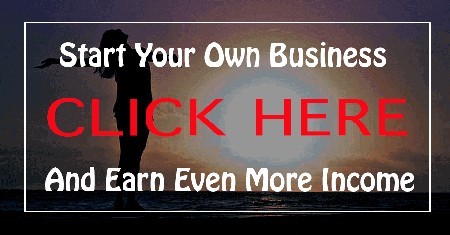 So where did you hear about the Secret Affiliate? You may also have come across it with the name Secret Affiliate Website. Same thing! What do you think? I'd love to hear from you.
Please leave any comments or questions below and I'll get right back to you.
Cheers,
Suzanne