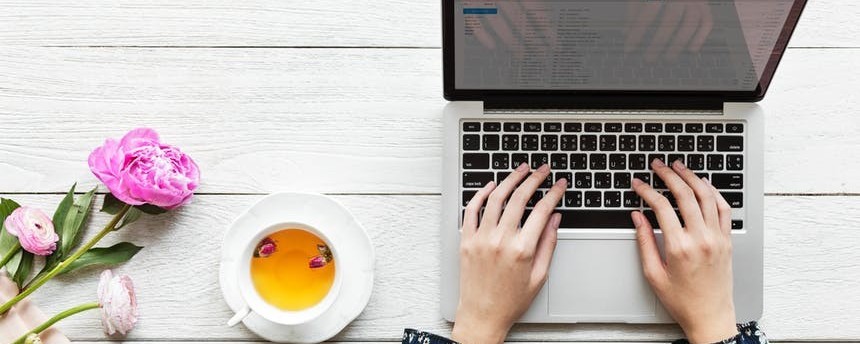 Is affiliate marketing dead?  No, no and again No!  It's alive and vibrant.  In fact, it's getting exponentially bigger.  Affiliate marketing has become one of the top online businesses to earn revenue.  Many marketers have made it a full-time income, quitting their day jobs and enjoying the flexibility of working from home.
In 2016 alone, a staggering 4.7 billion was spent through affiliate marketing links, online.  And by 2020, they expect that number to rise to a whopping 6.8 billion.
Forrester Consulting went on to say that between 80% and 90% of advertisers and publishers use affiliate marketing strategies, bringing in more than 20% of their annual revenue.  They regard affiliate marketing to be very important to their overall marketing strategy.
So you see, as more and more people become accustomed to and enjoy the convenience of online shopping, the use of affiliate marketing strategies has become increasingly relevant.
Would you like to start your business today?  Click here!
Let's talk about:
What is affiliate marketing?
Why use affiliate marketing?
Getting started in affiliate marketing.
What is Affiliate Marketing?
According to Wikipedia, "Affiliate marketing is a type of performance-based marketing in which a business rewards one or more affiliates for each visitor or customer brought by the affiliate's own marketing efforts".
In the simplest of terms, it's when a merchant rewards you (the affiliate) for bringing them a customer, in the form of a commission.
The infographic below describes it in easy to follow steps.
Click here to view a larger version.
[Image provided courtesy of the Sugarrae.com]
I've written another article on what online affiliate marketing is, if you'd like more detail.
Why Use Affiliate Marketing?
Wouldn't you like to make extra money?  In the comfort of your own home?  Or cabin? Or on the beach?  Anywhere really!  I would, and I do.  And I would love to see you succeed as well.
We all need extra income from time to time, usually for debts owed.  Wouldn't it be fantastic to be financially free of all the debts holding us back?  To be able to enjoy life and not worry about the future?
Affiliate marketing is the way to go.  The risk to value ratio is ridiculously small.  Start-up costs range from zero to very little, compared to the mind-blowing income some of my friends make.  I'm not at mind-blowing yet…but I will be!
Most people start their businesses part-time, and many become so successful, they quit their day jobs and work their online business full time.
Here are some reasons why you SHOULD use affiliate marketing:
Virtually no start-up costs
Absolutely no experience needed
No need to store merchandise
No customer service to worry about
Affiliate programs are free to join
Be your own boss
Work from anywhere there's an internet connection
The following are some statistics to help you see the value of this type of business.
As I stated above, it's expected that 6.8 billion dollars will be spent through affiliate marketing by 2020.  That's in the United States alone.
81% of Brands and 84% of Publishers use affiliates to generate revenue.  It's a very cost-effective strategy for them.
In one year's span, the search term "affiliate marketing" increased by 30%.  As more people shop online, and brick and mortar stores decline, the interest in this business model is increasing.
As newsprint and magazine sales decline, more publishers are generating revenue through social media, making up 20% of their sales.
16% of all online orders are through affiliate marketing.  This may seem low to you, but if you consider the billions spent each year, your slice of the pie could be significant.
Fashion, sports, then health/wellness are the three most popular categories in affiliate programs.
Affiliates of Amazon can earn anywhere from 1% to 10% commission, depending on the product promoted.
Jason Stone, better known as the "Millionaire Mentor" on Instagram, generated $7 million in one year's time with affiliate marketing alone.  Wow!
Getting Started in Affiliate Marketing
Getting your own business started is easier than ever before.  The following is a very simplified view of what affiliate marketing entails.
There are generally two types of businesses to choose from:
A resource site that focuses on "how-to" articles and videos, to help your reader's problem in that particular niche.
A review site that focuses on products within your chosen niche.
Start by choosing your preferred niche.  This can be anything from soup to nuts, haha.  You want to choose something you're familiar with, passionate about, or want to become an expert in.  If you're not thoroughly interested in your niche, you will more than likely become bored with it and not want to work at it.
Unlike years ago, choosing your domain name and website building can be done in minutes.  Service providers like GoDaddy or BlueHost register your chosen business name, and also offer a website building platform and hosting services.  Please read my articles (domain name & website, above) to know what to look for and what to avoid.
Now is the time to start adding content to your site.  By adding low competition keywords to your articles, you will become noticed by search engines and start ranking on page one.  This is how your preferred audience will notice you and want to read your article.
To monetize your website, you will need to apply for affiliate links.  This is free.  No legitimate merchant will charge you for applying or using their links.  This can be done through the merchant's site directly, or through affiliate networks like Clickbank, or Commission Junction (to just name two).
From this point, there are many other strategies you can employ to monetize your website and articles, and this comes along with your affiliate education.
Wow!  This Seems Like a Lot to Learn
It is, but please don't feel overwhelmed.  If you take it one step at a time, it's actually quite easy.  That is, if you have a proper teaching platform.  And I can help you there as well.
My personal choice is Wealthy Affiliate.  Not only do they provide excellent training, but provide domain name registration, website building, and hosting.
They also have their own, powerful, keyword research tool to make ranking your business easier than ever before.
Wealthy Affiliate's certification courses are designed for beginners with no experience, and take you by the hand, step by step.  And their live community support is the only one of its type online today.
You can sign up for free (no credit card needed) and give it a test drive.  Yes, that's right…FREE.  How could you not try? You have nothing to lose and everything to gain!!
If you would like detailed information on this incredible platform, please click the button below.

Are you already thinking about what you'd like to promote with a new business?  Let me know in the comments below.  I'd love to hear from you.
Do you have friends who might be interested?  Please share this post with them.
Your friend,
Suzanne