Who wouldn't want to earn extra money working at home?  I think that idea is enticing for most of us.
Extra money to travel, do renovations on our homes, spoil our kids…..you name it.  Personally, I want to enjoy our retirement years without worry.
In this digital age, there are more and more ways of doing this than ever before.  But we need to be diligent.
Christine Durst, co-founder of Rat Race Rebellion and consultant to the FBI on internet scam issues tells us,
"There is currently a 61-to-1 scam ratio among work-at-home job leads on the internet—that is, for every legitimate job, there are 61 scams."
Wow, that's depressing.  But despite this ratio, there are still oodles of "legitimate" opportunities out there.  You just need to know how to separate the good from the bad.
Let's look at the many ways you can earn extra money.  I'll provide you with one or two actionable examples for each one, OK?  And I promise to keep adding to this list, so please return and check it often!
There are a few choices that aren't necessarily online, but they're still jobs to help you earn money, OK?
I learned how to make money online with my own affiliate business.  This is where I learned how to do it right!
Let's Count The Ways…
I thought I'd break up these ideas in different categories.
The first one is simply home ideas for anyone, the second for those with a "caregiver's heart", and the third for those creative and artistic souls.
Make Money Working From Home

#1:  Be A Tutor
Are you especially knowledgeable about a certain topic?  It can be anything!  Offer up some private tutoring classes in your home, suited to your own schedule.  Online tutoring is also popular for people who don't have access to a local one.  In this digital age, anything is possible.  Check out this article:
#2:  Download Apps
Did you know you can get paid each month that a specific app is installed on your phone?  Give this a try:
MobileXpression – They give you a $5 Amazon gift card when active for a week.  Then claim additional credits each week for more gift cards.
#3:  Get Paid For Being Healthy
Wow!  Wouldn't that give you some incentive? LOL.  It sure would for me!  So why not earn for doing healthy activities, logging your meals, weighing yourself, sleep tracking etc.  It's not difficult and you can earn rewards.
Achievement – Here, you can earn points in many different ways each day, through various apps.  Then turn those points into cash.  They also offer voluntary opportunities to contribute to studies that usually pay between $60 – $200.
#4:  Rate Local Pizza
OK, this might not go hand in hand with the previous app, LOL.
The Source – You can make money doing different projects like staying undercover as a mystery shopper, or choosing a professional inspection.  You're the independent contractor here!
#5:  Use Bing Instead of Google
There are other obscure search engines doing this as well, but we've all heard about Bing.  So why not use them to earn rewards?
Microsoft – When you search or shop with Microsoft, you can earn points for having fun.
#6:  Make Your Opinion Count
Are you opinionated? LOL  Then why not make it count with online focus groups?
ProOpinion – Now called Survey Junkie, this is where you can give your opinion and redeem virtual points for PayPal or gift cards.
#7:  Improve Search Engine Results
Are you self motivated and internet savvy?  You can have the opportunity to be paid as an independent agent.
Appen – They are always seeking educated individuals to improve search engine results for some of the world's largest search engine companies.  A great work from home business.
#8:  Get Paid For Online Shopping
I don't know about you, but I do more shopping online than off.  So why not get paid for doing it too?  Different companies offer different incentives to do so.  Here's one for you:
MyPoints – Earn a $10 Amazon Card with your first purchase, then keep on earning for Amazon or 75+ retail and restaurant partners.
#9:  Watch Videos
Do you enjoy watching videos any chance you get?  Are you a YouTube junkie?  Why not get paid to do it?
Swagbucks – Earn free gift cards by watching playlists already compiled for you.
#10:  Free Gifts
OK, this isn't really cash, but who doesn't like a free gift with our online purchase?
Ebates (now Rakuten) – Click on any select merchant to see what free gift they'll offer you when you make a purchase with them.  These can differ daily, so check often.
#11:  Take A Survey
There are many of these opportunities online, and it's easy to earn money.  You can even take them while watching TV.  Just remember this is a free action for you to take.  If any company wants you to pay to take their surveys, it's most likely a scam.
#12:  Price Difference Refunds
Wouldn't you love to get refunded for any price difference on purchases you made?  Why not let an app scour the internet for you and pay you the difference if it finds one?
Paribus – This app will track your confirmation emails and watch for price differences.  If it finds any savings, it'll notify you and help you get some money back.
#13:  Data Entry
Those of you who took typing courses in school can now be thankful you did.  It's easy to find data entry work on local or global websites like:
Craigslist – Enter your desired area and look for typing work.  You can also advertise your skills and have them come to you!  Many of these jobs can be done online.
#14:  Work For Amazon
Amazon has a crowdsourcing marketplace that allows businesses and individuals to outsource their tasks, virtually.  They feel that some tasks are more effectively done by humans rather than computers.
Amazon Mechanical Turk – Create a "Worker Account", then check out the number of HITs you could qualify for.  There's always a variety of jobs offered.  Just pick and choose what you wish.
#15:  Play Online Games
If you love playing games online and have a competitive nature, why not get paid for it?  The website below even offers you $5 to sign up!
InboxDollars (DailyRewards in Canada) – Once you've signed up, you already have $5 in your account.  Once you've reached $30, you can be paid out to PayPal, starting May 2019.
#16:  Test A Website
How often have you visited websites and wished you could tell the owner how to improve it?  Well, you can, and get paid for it too.  Here's one such site through which you can do this…
User Testing – They will pay you to visit websites or apps, and pay you $10 for every 20-minute video you complete and speak your thoughts aloud.
#17:  Become a Virtual Assistant
Please read "What's An Online Virtual Assistant?"
Did you know you could be an assistant, but online from halfway around the world?  VA's do everything from opening emails to making travel plans.  Choose to work with as few or many as your schedule permits.
Zirtual (the US only) – This link will show you open positions that are currently available.  Check often for new opportunities.
#18:  Sell Lesson Plans
If you're passionate about teaching children and have developed incredible lesson plans, why not get paid to share your work with other teachers?  This site is shared by teachers of PreK to 12th grade.
Teachers Pay Teachers – This is an amazing site for educators to share resources that they know works in the classroom.  Sellers are paid out monthly via PayPal.
#19:  Social Media Manager
If you already spend many hours on social media, why not get paid to do so?  Many individuals or businesses are looking to outsource the managing of their social media accounts to save time.
Fiverr – Sign up with Fiverr as a freelancer, list your skills and rates, then get paid for doing something you love to do.
#20:  Start A Blog
Please read my review on Wealthy Affiliate to show you where you can learn to blog.
Starting an online business can earn you much more than you think.  With very little start-up costs, you can build your business to a full-time income and retire from your day job.
Wealthy Affiliate – Sign up with the free starter membership and start building your blog for $0.00.
#21:  Complete Online Tasks
Some of these tasks may overlap my other ideas above, but there are sites that have multiple tasks all in one place, like surveys, watching videos, using their search engine, and shopping!
Swagbucks – Shopping earns you cashback, and everything else offers points in exchange for gift cards to your favourite retailers.
#22:  Be A Product Tester
Many companies like to get real user reviews on the products they develop or opinions on new packaging designs.  They send these products out to you to test and get feedback on your experiences.
American Consumer Opinion – Your participation will help companies determine which products are worthy of placement in the stores you shop in every day.
JJ Friends & Neighbors (Johnson & Johnson) – receive invitations for product tests so that your opinion will help them create better consumer products.
#23:  Website Management
If you are familiar with WordPress, plugins, and basic updates, you could easily manage websites for small businesses.  Many companies don't have time to keep their websites up to date and are willing to hire a manager to do this.  And you could work from home!
Indeed – A great place to put your resume, or look for jobs currently hiring.  The more you know, the higher the salary.
Linkedin – Another site that posts available jobs in a variety of fields.
#24:  Online Proofreading
Do you love reading and can't help notice spelling and grammar mistakes.  Then proofreading is a job for you.  Many publications, authors, or blog owners look for proofreaders to help them improve their content.  This can make decent money as well!
Proofreading Services – They hire part-time and full-time proofreaders and offer competitive pay ranging from $19 to $46 per hour.  Simply fill out a preliminary applicant's test and you're ready to go.
#25:  Transcription Work
More and more videos and webinars are being produced each day.  With this explosion in visual content, creators are looking for transcribers to "listen and type".  The outsourcing for this kind of work is multiplying rapidly.  Are you up to the task?
Transcribe Me – All you need is a computer, an internet connection, and the ability to transcribe audio and video (in various languages).
Transcription Services – They hire part-time and full-time transcriptionists, from any country, with competitive pay.
#26:  Be A Translator
Do you speak multiple languages?  Or maybe you're great with understanding strong accents?  Many businesses around the globe look for translation services with that "human touch".
Go Transcript – They pay competitive rates for online jobs, worldwide.  They translate everything from Marketing to Aerospace.
Translation Services – They hire translators and management professionals for part-time and full-time remote positions.
#27:  Sign Up For Free Gift Cards
You've probably already heard their advertisements on T.V.  Rakuten!  It's free to use and they'll give you a $10 gift card when you sign up and earn your first cashback rebate.  They have many stores you probably already shop at, so why not benefit from it?
Rakuten – They also have Double Cash Back stores, Hot Deals, In-Store Cash Back, Travel & Vacation, and an opportunity to earn $25 when you refer a friend.
#28:  Become An Online Travel Agent
Did you know that you can offer your services as an alternative to travel agencies?  And get paid commissions?  Or why not sign up with a host agency as an independent contractor?
WikiHow – There's an excellent article on "How To Become A Travel Agent Online".  WikiHow walks you through the necessary steps to help you on your way.
Travel Only – This is one of many companies that will train you to become one of their agents, with your own website to work from anywhere you wish!
#29:  Maintain Fan Pages
Do you enjoy fan pages on social media?  Maybe you enjoy following your favourite celebrities or entrepreneurs?  Did you know that these types of fan page owners are often looking for someone to help maintain these pages?

Make Money Being A Caregiver
#1:  DayCare For Children
Are you a stay at home parent?  Why not start a day-home for other children the same age as yours?  This way your kids can make friends and you can be helping parents in need.
Wikihow – this site has a breakdown of what you should consider when opening your own daycare.  And researching your local area for insight into licences would also be necessary.
#2:  Pet Sitting
Do you love pets?  Can your home accommodate a few more?  This can provide you with a steady income for people needing pet care.  Whether daily or while on vacation, pet owners want to leave their furbabies with trusted pet lovers.
Care.com – You can register as a caregiver and post your profile online so that people in your neck of the woods can find you.
#3:  Pet Bathing
I'm thinking about my neighbour who has this wonderful "pet bath" built-in their back porch.  Lots of room for large dogs (they had Rottweilers), with running water and built high enough to not hurt your back.  Couldn't a pet-bathing business be a great idea for extra cash?
You could spread the word by having advertising on your car, and post ads in your local paper.  Advertising online on your local sites and social media is probably more effective these days.  And if you do a great job, word of mouth spreads quickly!
#4:  Help With Driving
Yes, I know this takes you out of your home, but it's a great way to help those people who can't drive to their doctor's appointments.  Or possibly cancer patients who need to go into the city for weekly treatments.
Driving Miss Daisy – This is actually a franchise with a very good success rating.
American Cancer Society – This is for those true nurturers who are willing to volunteer their time and vehicle to help cancer patients.
Make Money Creatively

#1:  Freelance Writer
Please read "Rules For Article Writing"
If you enjoy writing, or proofreading, you can make extra money doing what you love.
Upwork – Get hired for jobs that could turn into full-time contract work.  Set your own rates and let the hiring begin!
#2:  Website Design or Development
If you have both an artistic flair alongside technical expertise, you can create a full-time income helping those entrepreneurs who have neither.  All new businesses need websites, and this is where you come in…
Freelancer – Browse the jobs suited to your skills, expertise, price and schedule.  Then write your best pitch for your client, and get hired.
#3:  Calligraphy
If you enjoy hand lettering and calligraphy, there's always someone looking for your skills.  Whether for wedding invitations or invitation cards etc., this skill is often desired for a more personal touch.
Guru – This site allows you to sign up as a freelancer so you can connect, plan, and work with any client in a secure way.
#4:  Baking Delights
If you're an avid baker and love making special things for your family and friends, why not start your own home business.  People are known to pay good money for such delectable goodies.  Either sell from home or arrange some shelf space at your local bakery.
Wikihow – Here is a breakdown of what to consider for your home bakery.
#5:  Hair Stylist
If your family and friends come to you for haircuts, this tells you they trust your abilities.  Why not take a step further and open your own salon.  Or maybe you're tired of "renting" a chair somewhere.  Why not start your own business in your own home?
Wikihow – Though many people have been known to do this in their kitchens, here's a breakdown for a more professional studio.
#6:  Create Video Reviews
Are you outgoing and funny?  An extrovert?  Or maybe have cute kids?  Why not start your own Youtube channel creating review videos.  Currently, there are really successful ones for kid's toys.  These kids have to grow up, so why not start now with your wee ones?
Youtube  – Take a look at what's working now, and get some great ideas for your own channel.
#7:  Design And Sell T-Shirts
Are you a designer at heart?  Why not design t-shirt logos or phrasing to put on t-shirts.  You could find out what's trending at the moment and put your own spin on it.  You don't even need to carry inventory or worry about shipping.  There are places that do all that for you!
Zazzle – They offer the "Made-For-You-Marketplace" where you can market and sell your personal designs.  There is no listing, monthly or annual fees (at the time of writing this blog).
CafePress – You design and create your collection, and they market your products for you.
#8:  Sell Prints Of Your Art
How often do you paint art projects and they end up stacked in your closet?  This is me in a nutshell, lol.  And selling original pieces isn't that easy.  So why not upload your art with a company that has the means to sell prints of your artwork.
RedBubble – They give you total control over what you see your art for, plus they handle all the transactions as well and shipping and customer service.
#9:  Teach Art Online
I've hung up my teaching hat since moving out into the country but discovered I can still teach online with an internet connection.  So if you love teaching, and would love to do it from home, there are many opportunities online to do just that!
CafeTalk – Create videos of your classes and let CafeTalk do the promoting.  Your audience is global, so increasing the opportunity to sell more courses.  They handle the payments and support.
#10:  Write A Book
Did you know it's much easier to write books these days?  No more need for publishers, holding inventory, shipping, etc.  Now it's easy and cheap to create an eBook.  Save your creation as a PDF and upload it to a site where you can sell it.  Ebooks have a very high-profit margin!
EJunkie – This is a hosted service so no need to worry about technical requirements.  You can sell any digital product from their marketplace, or anywhere else you desire.
Kindle Direct Publishing on Amazon – With Amazon, publishing takes less than 5 minutes and your book appears on Kindle stores worldwide within 24-48 hours.
#11:  Create A Membership Site
I'm still thinking about teaching art from home…  How about setting up your own membership site?  Instead of just selling one-of courses, why not offer a monthly subscription to your site for ongoing instruction?
As long as you keep adding new courses, your subscribers will be happy to stay.  What a great way to create a passive income!
Wealthy Affiliate – This is the best training and hosting platform for your membership site.  They will teach you from the ground up, with their proven track record!
#12:  Graphics Designer
Are you great at designing graphics?  There are businesses out there that will pay a pretty penny for services like this.  Whether you're officially trained, or a self-taught expert, why not offer your services for money?
PeoplePerHour – You can become a freelancer offering your services in different areas, by joining the over 2 million freelancers already working for them.
#13:  Love To Cook?
Do you love baking or cake decorating?  I know people who do this from home and make a pretty penny too!  If you enjoy this, why not consider a catering business or a "Cake" business from the comfort of your own kitchen.  Just make sure to check out your local food safety regulations first!
WikiHow – This article goes over the steps for a more formal "Home Bakery" business, but it's a good read to help you consider all the steps.
Conclusion
My desire is to provide you with some great ideas to make extra money online.  And depending on what you choose, you can make some pocket change all the way up to a full-time income.
With a little research, you'll be able to find plenty more work at home jobs.  In fact, many well-known companies now offer work at home positions.
For the entrepreneur at heart, starting your own online business has gotten very popular.
Last year, in Canada alone, almost 44 billion dollars were spent through e-commerce (physical goods) alone.  This doesn't even include services and the like.
It's forecasted to jump to 53.74 billion by 2022.  Can you imagine what the worldwide stats are?  Wow!   Wouldn't you love to have a piece of that revenue yourself?
Many starter online businesses that started as a part-time business, have become so successful that they quit their day jobs to work at it with a full-time income.
With little to no start-up costs, no fuel costs, and the flexibility of working at home, affiliate marketing has become one of the most popular online businesses to have.
If you desire to start your own money-making business online, please let me help you.  
I started out just like you, in the beginning.  Wondering how I could make extra money to help my family.  I had absolutely no experience but was willing to learn the ropes.
After getting drawn into a scam or two of people promising quick money, I very quickly learned that there's no such thing.  What I needed was the proper training and a solid foundation for my business to be successful.
And this is what I want to share with you, to save you the heartache of losing money on promises that aren't possible.
I found a wonderful platform that showed me everything I needed to learn.  And after many years, I'm still there.
Now I want to help others start their journey.
If you would like to read all about it, please click the image below.  The starter membership is totally free, and no credit card is necessary to sign up.
When you join, I'll greet you inside and help you as long as you need me to.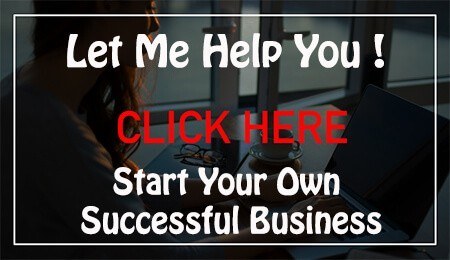 So what type of opportunity are you looking for?  Wouldn't it be great to make extra money from home?
If you have any questions or comments, please let me know below, and I'll get right back to you.
Your biggest fan,
Suzanne