Are you an artist looking for a way to sell your art? Maybe you're an art collector looking to sell your best pieces? Or you're a photographer looking for the best way to sell your photographs?
Then again, maybe you're like me and are passionate about painting but realize your art room is full to the brim with finished pieces.  Now what?
Now is the time to learn how to sell art online!
With the internet being so accessible and online shopping so popular, selling your art online is probably the most lucrative way for you to sell your art.
Buying trends are up according to the Hiscox Online Art Trade Report of 2019.
"29% of millennial art buyers said they preferred buying art online, compared to 14% a year ago. More millennials bought art online in the last 12 months, and 79% said they had bought more than once (up from 64% last year)…"
I know you're probably more comfortable in your studio than on a computer, but it's never been easier than now to create an online gallery and sell your artwork masterpieces.
By the end of my blog, you'll have many different options to try, with my personal, and best recommendation for you.
This is where I learned how to start my own business and sell my art online!
OK So Where Do I Start?
There are so many ways you can sell your art and make money.  But depending on the type of art you create, and the type of buyer you're hoping to attract will determine which online selling tools are best for you.
The following are a variety of ideas for how you can sell your art:
Local Sales
This is convenient if you're looking for sales with no shipping.  All you need is your camera and a willingness to arrange pick-up times and places.
There is no middleman to pay fees to.  You are in total control.
Best For:
Fine Art, Sculptures, Photography, Prints, Handmade Goods, etc.
Selling Platforms:
Local advertising such as Kijiji, or Letgo.
Your website to link to social media accounts.
Online Galleries
This puts the middleman back into the picture. And at a hefty commission rate. Online galleries such as Saatchi Art have a 35/65 payment structure. The gallery keeps 35% of the sale price and you get 65%.
The positive side of things is that they handle the purchasing and shipping.  Saatchi Art will also arrange for a courier pick up of your art, no cost to you.
Best For:
Fine Art, Sculptures, Photography, Drawings, Prints, Multi-Media Art
Selling Platforms:
Saatchi Art – represents over 100 countries with over 12M monthly page views.
Fine Art America – representing hundreds of thousands of independent artists.
Artist-Run Websites
These e-commerce websites are created and run by artists themselves and are tailored to the artist's needs.
With these sites, you have benefits such as accepting online orders, showcasing your artwork, marketing on social media, and blogging features.
Linking your own website to an artist-run site will allow you to be part of a larger community that provides marketing and even competitions!  These are great for brand exposure.
Best For:
Fine Art, Sculptures, Photography, Drawings, Prints, Multi-Media Art
Selling Platforms:
Faso – with PayPal, you can sell your art right from your artist website.  They'll showcase your art to over 35K collectors.
Artist Run Website – a hosting and marketing platform for artists, to help promote, exhibit and sell your work online.
Print On Demand
These sites are essentially your dropship partner.  Your uploaded your image can be sold on anything from framed prints to pillows and cups.
It doesn't matter if you paint in oils, acrylics, watercolour, or multimedia.  As long as you can get a digital image of your artwork, it can be printed on a variety of objects.
Some companies may handle the purchasing and shipping, whereas others would have you arrange the payments through your own website, and they handle the rest.
Best For:
Fine Art, Graphic Designs, Prints, Cartoons, Photography
Selling Platforms:
Printful – integrate your online store and they take care of the rest.
Art Of Where – open your store on their site and be notified whenever you have a sale.
Your Website – to integrate with the platform.
Digital Marketplaces
These specialty marketplaces are commonly known as stock houses.  They tend to cater to commercial users, so your artwork can be seen in advertisements, on websites, or other forms of marketing.
These sites offer different licensing agreements and will pay you a percentage based on usage.  Though the payout may not be too high, it's a great way to expose your brand.
Best For:
Photography, Illustrations, Website Designs, Graphic Designs
Selling Platforms:
Bigstock – acquired by Shutterstock in 2009, they have the biggest subscription-based library in the world.
Getty Images – associated with IStock, they work with a community of beginners to professional artists.
Large Seller Marketplaces
I'm sure you've come across these sites when shopping online yourself.  Stores like Amazon, Etsy or eBay are great avenues for selling art online.
Because these are so well known, your art can get in front of millions of interested shoppers, looking for something unique.
Best For:
Any kind of art, from handmade crafts to custom made one-of-a-kinds.
Selling Platforms:
Etsy – set up your own Etsy shop or redirect your web domain to your Etsy Shop URL, to sell your unique creations.
eBay – a great way to sell individual pieces, at a set price or via auctions.
Your own website – to integrate with the platform.
Your Own Website
This is my platform of choice.  Although many art marketplaces offer you websites as subdomains on their platforms, I always recommend you create your own.
When you have your own website, you are in control of everything.  You determine the price of your artwork, and you receive 100% of the profits.
Another benefit of owning your own domain is the professional feel of your website.  
When you create a website on another platform, your URL is a sub-domain.  For example, your own business's address would be "MyBusinessName.com" versus "MyBusinessName.PlatformName.com".  See what I mean?
The biggest advantage to a self-hosted website is no need to ever worry if the platform would ever be offline or shut down.
It's unlikely that companies like Etsy or eBay, or social media site will go away anytime soon, but there's always the risk.
One example is Sri Lanka, in April of 2019.  They restricted access to all social media after the terrorist bombings in their country.  They say it will be accessible in the future, but when?  And how can you run a business like that?
With your own website, you are always online… unless the internet shuts down, lol.
Below, I'll walk you through three steps to create your own artist website!
Three Easy Steps to Sell Art Work Online

Yup, that's right. Three easy steps. And it works! I know because I've done it myself.
Step 1: Build Your Own Studio (Website or Blog)
This is important not only to showcase your art but to be able to interact with your potential customers. Just as customers walk into a studio to ask the owner questions about various artists, your customers can talk directly to the artist….you!
As you engage people in the art industry, giving them helpful information, you can become an authority that is sought out. Imagine how popular your art can become!
What if I told you that you can do all this for free through a service called SiteRubix.com? You can have a fully functional website up and running in under 30 seconds, just like in the video below.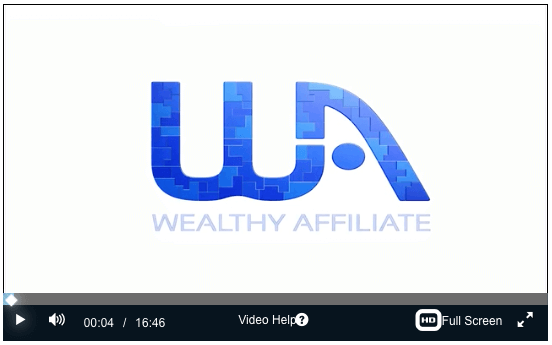 Do you already have an idea of what you'd like to call your business? Why not check to see if your domain name is available, through SiteRubix.com.  Use this tool below to see if it's available to purchase.
Step 2: Expose Your Art Online (Getting Traffic To Your Site)
Did you know that there are over 2 billion people online today!! That's a lot of people searching for anything and everything, including art. If your studio is your website, your traffic is your audience who buys your art.
So how do you get this traffic you ask? Well, that's easy! If you've already set up your website from step 1, you've noticed you are granted access to the entire training platform.
This is the BEST way to learn all about how to sell art online!
You can sign up for a free starter membership, after which they offer you all the tools, education, and immediate help to get your business up and running.
If by chance you already have a website from elsewhere, you can direct the URL over and they provide hosting for you. How convenient!
The certification training, as well as the abundant classrooms and live weekly webinars, will train you how to get traffic to your site through many different streams.
Unlike some platforms that only cover methods such as email marketing, every technique is taught here.
Step 3: Learn How To Keep Growing Your Business
So now you have a website and are learning how to direct traffic to your site. What now? Make money!!
As you continue to learn new techniques to further your business, you will see it grow and see more sales.
The best part about this service is that it connects you with an amazing community who can help you with your business and propel it to success.
You have access to both the founders and the thousands of members who are online at any given moment.  They are always available for any questions or advice you may need.
The live chat community, which is global, is available 24/7/365 days a year. Your answers come almost immediately.
The owners make themselves available and help you when you need it. I haven't found any other platform that offers a community like this.  This is no ordinary Facebook group.  This one lives right on the platform!
Ever Wonder How To Price Your Artwork?
Ok, this is kinda off topic, but I really liked this video about "The Formula For Selling A Million Dollar Work Of Art", lol.
Conclusion

There's a huge demand for art and a huge online market that can serve your every need.  If you are thinking of a plan to get your art in front of all the different buyers out there, it can be pretty overwhelming.
Why not start with what many art dealers and online art sales experts say…
"Start with your own website first — then branch out from there."
Once you've got your website up and running, you have many choices to market your artwork.  Try a few options and test them out.  There are many more which I haven't listed, that you may find and like more.
You're never tied to any promotional platform.  And because you have your own website, you're not wasting time building one somewhere and find you don't like it.  With your self-hosted website, you're free to use whichever route suits you.
Selling your art online is now possible for anyone, even if you're not comfortable with technology.  I sure wasn't! lol.  I didn't know anything about online marketing.  But with the proper training and tools, I learned quickly and am now successful.  It's great!
I came across a great quote online, which says:
"In today's art market, an artist without a website would be like a boat without a sail. You may float around, but you're not giving yourself the best chance of moving forward."
Are you nervous about starting? Concerned about doing this all by yourself? Please don't be. It's easier than you think and costs you nothing but a bit of your time.
If you're passionate about your art and willing to commit to building your business, you can go far. Why not start now!
If you click on the image below, you can read all about it.  And when you join, I'll greet you on the inside.  I'll be there to help you as long as you need.  See you soon!
What kind of art do you do?  I'd love to hear from you.  Please leave any comments or questions below and I'll be happy to help you.
And if you know anyone else who would benefit from this post, please share.
Your fellow artist,
Suzanne
SaveSave
SaveSave
SaveSave
SaveSave
SaveSave
SaveSave
SaveSave
SaveSave
SaveSave
SaveSave
SaveSave
SaveSave
SaveSave
SaveSave
SaveSave
SaveSave