Do you want to know my 7 acceptable reasons to start your own business? There may be more but I believe these are the 7 most common reasons.
Hi. My name is Suzanne and I want to show you how you can start your own marketing online business. It's easier than you think.
I'll help you get started, for free I might add. Whether you want to supplement your income, or eventually replace it, I will show you how.
My own online business gives me the freedom I love. I work from anywhere there's an internet or WiFi connection, set my own hours, and most importantly, be my own boss.
If you'd like to see where I learned how to create my online income, take a look at this!
[adinserter block="1″]
The 7 Greatest Reasons 
There are certainly many reasons to start your own online business, and they often vary with each individual.  These are some of my primary reasons, and I think they could be yours too.
#1:  No More Boss
Do you feel unappreciated at work?  Or never recognized by your boss?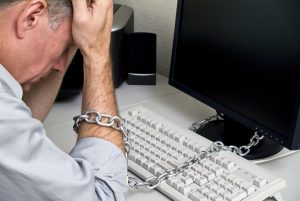 Many people are hard workers, putting in more effort than their co-workers. These people pick up the slack so that projects get completed on time.
Somewhat like those group projects we all had to do in school, but there was always that one person that did most of the work yet shared the mark with everyone.
Is that you?  And does your boss even care?  Or is he just concerned the job got done with no pat on the back or "job well done"?
Having your own business offers you the satisfaction for a job well done and no boss to hold you back!
#2:  Rewarded For Hard Work
Do you get appreciated for the extra work you put in? Wouldn't you love to be rewarded for all your hard work?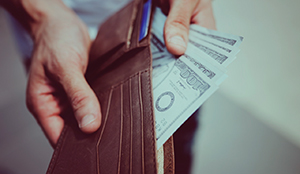 Or how about getting paid what you're worth? Maybe you are but it just isn't enough to make ends meet. You live paycheque to paycheque with nothing left at the end of the month.
You're wondering if you should go get a second job so that you can afford those extra little things for your kids.  Or maybe go on the well-deserved vacation.
I bet you've always dreamed of being financially independent.  I know I have!
Starting your own business is the first step to achieving financial independence.
#3:  No More Commuting
The average workday is 8 to 5. That means you're driving in "rush hour" before and after work.
Do you live in a big city? How's the traffic?  We were recently in Houston, Texas, visiting our son. Wow! That was nuts! I have never experienced traffic like that before.
And they drive in it every day, adding at least 2 hours to their workday. It was bumper to bumper from 7 am to about 9 am, and then again from 3:30 pm to 8 pm.
Most days the traffic would actually come to a stop several times on the freeways. We had to carefully plan our days to avoid these traffic jams.
Personally, I couldn't imagine doing this each day of the week. Being able to get up in the morning, make myself a cup of coffee, and not worry about leaving the house to run my business is wonderful.
Having your own online business affords you the luxury of working in your PJ's, lol.
#4:  Master Of Your Own Time
Some jobs may require you to be working long hours, on the road, or away from home for weeks at a time.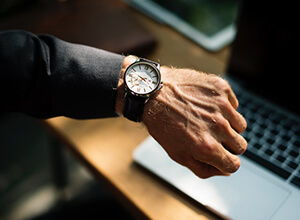 If you have a family, this can create hardships for those remaining at home. Especially if you have young children.
Wouldn't you love to have your own business that doesn't require you to leave your family for long lengths of time?
Your own online business can be worked from anywhere there's an internet connection. Home, coffee shop, vacation, anywhere!
#5:  Job Security
Does your employer offer you job security? In these days of uncertain economic times, you could have your job one day, and lose it the next.
Think about all those employees of Sears, a department store located all over North America. They just recently closed down all their stores in Canada.
That left thousands and thousands of employees without work. Some were long-time employees contributing to their pension funds, which Sears can no longer afford to pay-out.
Your online business keep paying into the future as a passive income!
#6:  Flexibility
One reason that always frustrated me was the lack of time off.
Out of 52 weeks in a year, you're usually just granted 2 weeks of paid time off after your first year of employment. That isn't very much to wind down and relax.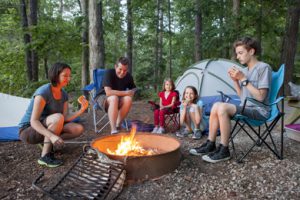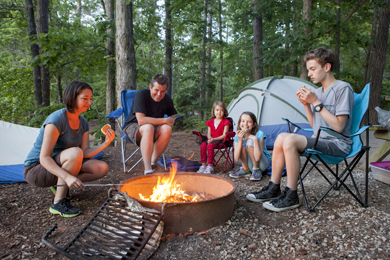 When my family was young, we loved going on camping trips together. We would try to take one week here and one week there to stretch out the holidays.
Unfortunately, a week doesn't allow you to go very far.
Now imagine if you were your own boss, running your own business. You would set your own schedule for both working and vacation.
If you want a month off, you can do it. You can take your laptop with you and put a few hours in here and there.
The flexibility of owning your own business is a great benefit.
#7:  Give Yourself A Raise In Pay
And last but not least, are you bored? Are you doing the same set of tasks over and over again?  This is especially depressing if there is no room for advancement or pay raises.
When I worked as an accountant, it was exciting when the position was new and I was setting up a system to benefit the company.
But after a while, the job becomes repetitious. I got restless and desired a change. I wanted to reinvent myself with something more challenging.
Owning your own business allows you to grow and learn new skills, to scale up and increase your income.
[adinserter block="1″]
Which Business Is Best?
If you're new to online marketing, the best and easiest method to start off with is affiliate marketing.
This is when you promote someone else's product, and if your visitor buys that product through your affiliate link, you get paid part of the profits.
For instance, my business offers advice and solutions for people who are looking for the best ways to make money online.
My desire is to build a trusting relationship with my readers so that they might feel safe with my recommendations.
If they choose to click on my links, they are sent to the product's website. And if they purchase the product, I will make a small affiliate commission. The product owner pays me for sending them that customer.
It's a wonderful way to earn an ongoing, online income.
Take a peek at this video by Joel. He used to work with Google and really knows his stuff. It's an older video, but timeless…
[adinserter block="1″]
What Do I Need To Start 
There are a few basic things you need to start a successful online business.
There is a lot of information online to find and access all these tools, but that requires a lot of research and a lot of money.
Some may be free, but inferior. Many have you pay money upfront before you even know if you'd like it.
It can be very overwhelming. I know. I've already done that!
Through research, I discovered I needed at least all of the above to get me started, but I didn't want to spend any money until I knew it was something I wanted to commit to.
After days and weeks of searching, I found my solution through a comment on Quora, an online community.  And I'd really like to save you all that time and frustration and show you what I've found.
It's the world's largest community of online entrepreneurs, working together on an incredible platform.
It has everything you need under one roof AND you can start with a free membership, no credit card needed. This was EXACTLY what I was looking for.
This is a global platform with over 1.5 million members worldwide. That alone should tell you it works.
The tools I mentioned above are just the basics.  There is so much more. The teaching style is step by step, with easy to follow lessons.
You'll have your website up and running online in the first few lessons, and you earn while you learn.
If you click on the button below, you can read all about it.  And when you join, I'll be there to greet you.
Today is the day you take charge of your work life, your finances, and your freedom.

Did this article give you the help you needed to start your own online business?  I'd love to hear from you.
If you have any comments or questions, please leave them below. I'm here to help you any way I can.
Your friend,
Suzanne
P.S.  Please share!
SaveSave
SaveSave
SaveSave
SaveSave
SaveSave