Doesn't it sound awesome when you hear that you can get traffic and sales in 59 seconds or less? Is this product going to make you the kind of money it promises, or is it a scam?
You ask an excellent question and I want to help you find out the truth, OK.
So what is Traffix Z? Let's find out by going inside the software to see what you get, how it works, and if it delivers what the sales page says it will.
You'll hear my honest opinions as an online marketer, and give you some recommendations.
By the end of this review, you'll be able to make an informed decision if it's right for you or not.
Would you like to learn how I created my own successful online income?
What Is TraffixZ?
This app will automate your campaigns to generate free traffic, subscribers and sales.
It was created by Mosh Bari and Jason Fulton. It was launched on Warrior Plus on April 1st, 2020.
Traffix Z – $22 (10 Campaign Licenses)
What's Inside
Training and Tutorials Videos
Introduction
How To Get YouTube API Key
Module 1: Setting Up
Module 2: Your First Money Campaign
Module 3: Automatic Traffic Engine
Automatic Traffic Engine Over The Shoulder Training
5 Ways To Make Money From TraffixZ
Case Study
Dashboard
Posts
All Posts
Add New
Categories
Tags
Traffic & Leads
Forms & Messages
Email & Triggers
Referral Dashboard
Media
CB TraffixZ
eBay TraffixZ
YT TraffixZ
Main Settings
Campaigns
Autoresponder
Unadvertised 
Bonus Training – 23 free traffic sources for online stores
Link to OMG Profitz – $
Bonuses
#1: Premium Agency License
#2: Private Support Groups
#3: Case Study: 300K Visitors
Upsells
OTO #1: Unlimited Profitz Edition – $97/year, downsell $27/month
OTO #2: DFY Money Machines – $197
OTO #3: 100x Conversion Booster – $47, downsell $37
OTO #4: $1k Paydays – $77, downsell $67
OTO #5: Automated Affiliate Profits – $67, downsell $57
OTO #6: License Rights – $77, downsell to $67
Who Is This App For?
In my opinion, no one!
The software is OK, but what good is using the app is your sites don't rank in Google. This is my biggest concern.
It will be pretty hard to generate free traffic, subscribers, and sales if no one can find your sites online!
The concept is sound, I guess, but it's lacking in too many areas.
And to really make any sales, you'd have to either have a huge email list already in place to use or pay for paid traffic and advertising.
But isn't that what they said you didn't need?
Exactly, and that's why I can't recommend this product.
Keep reading to understand what I mean…
How Does It Work?
This new cloud-based app builds commission engines that get you buyer traffic in 59 seconds or less. With no tedious work and it works in any niche.
OK, so that sounds great!
Let's see what else the sales page says…
Sales Page
This app will send you buyer traffic to any link of your choice so that you can scale yourself up to "super affiliate" status. These sites are set & forget, with self-updating capabilities.
Automation begins with 3 simple steps:
Step #1: Log into the system and enter the affiliate link of your choice.
Step #2: Choose the niche by entering any keyword.
Step #3: Activate the app so it can find and turn trending content into free traffic.
We marketers know that the lifeblood of any successful business is traffic. It doesn't matter what kind of marketer we are, we still need loads of traffic!
But driving traffic to offers can be expensive when:
Creating and editing videos with the proper equipment.
Buying Solo Ads without the guarantee of sales.
Paying for SEO services to keep Google happy.
Buying paid advertising on Google, Bing, or Facebook.
But how can you get the traffic without spending… like those huge authority sites and major online publishers?
That's when Mosh and Jason decided to create something that would allow them to piggyback off of the big content publishers for loads of free traffic. They get millions of visitors each day.
And TraffixZ was born! Now you have the opportunity to be part of the 1% of marketers who actually make money online.
It will build for you "traffic sucking engines" by piggybacking off of trending content and driving free traffic on autopilot.
In any niche, and with platforms such as ClickBank, Warrior Plus or JVZoo, you can earn $300-$500 per month on a consistent basis.
This software has some amazing features:
It's 100% fully automated.
You can make easy eBay and Amazon commissions.
It has no complicated SEO optimization required.
You never have to worry about content again.
It has built-in viral duplication technology.
It includes step by step training.
No domain or website required.
Everything is fully hosted for you.
You can make money by selling Shopify products.
So now you don't have to sit at your computer all day creating more content for your site. This app automates everything so that anyone can get positive results.
OK, this sounds pretty interesting, doesn't it?
Let's see if the product does what it promises…
Member Area/Dashboard
When you access the dashboard, this is what you'll see…
This member area will show all your created sites once you've begun using the software.
The first thing you should do is watch all the training videos to get acquainted with the software.
Training and Tutorials
All the videos are well done with the "over-the-shoulder" style of teaching so that you can see exactly what to do for each step.
There is also a video on 5 different traffic methods you can begin using, as well as a case study from Mosh.
The case study details how he and his 5-year-old daughter got free traffic from Facebook, from ground zero!
Posts
This section shows all the posts you've created, as well as where you would add new posts when desired. This works like any WordPress site you may already own…
You don't need to manually create content because the whole idea behind TraffixZ is automation with no work, right?
Let's see what one of these posts look like. This is the basic template you're going to work with. It's quite simple…
Notice how the built-in "viral duplication" system works. When your viewer opens your post, they'll be asked to refer their friends so that they can receive a free gift.
By entering their email address, you're growing your email list.
Traffic & Leads
It's in this section that you will add, edit and customize the elements of your page. The page is already designed, like the image above, but you get to customize it to your liking…
The different areas to edit are:
Signup form settings
Form preview
New signup message
Check email/user already signed up message
You can also use the pre-written emails or write your own for the followup email campaign. By setting the email triggers, you can decide how many referrals each subscriber needs to send before getting their free gift.
By adding your referral link to the "Thank You For Signing Up" email, and the free gift URL to your followup email, everything is automated.
The referral dashboard lists all the email addresses you've generated through the system. If you don't have or don't want to integrate your autoresponder, these leads can be downloaded and uploaded to your service.
Please check with your service to make sure this is allowed. Many reputable companies may not allow this!
CB/eBay/YT TraffixZ
These 3 sections are all similar but pull traffic from 3 different platforms…
This is where you will add any relevant URLs, and other editing details.
The replacement tool allows you to find certain keywords in the content and replace them with your own keywords with your own links.
It looks complicated, doesn't it? But the training videos will walk you through each step!
Campaigns
Here, you will find all your campaigns. This is where the automated system pulls up the content it finds according to your keywords…
You can select:
The language choice
Your schedule
The maximum amount of posts viewed
Setting options
Options
Again, this is all explained in the training tutorials.
Autoresponder
You can integrate 3 different autoresponders:
This is so that your subscribers can be immediately added to the list of your choice within your own email capture service.
Site Example…
The pre-designed sites are fairly simple…
You can edit certain details, but not the overall look of the site.
Bonuses
#1: Premium Agency License
This agency license means that you can use this software for your clients. With a click of a button, you can send them traffic, charge them whatever you wish, and keep all of the profits.
#2: Private Support Groups
This is their private Facebook group that allows you to network with like-minded members. It's a great place to get answers to your questions, as well as learn from those expert affiliate marketers.
#3: Case Study: 300K Visitors
This case study will show you how this blog generated over 300K unique visitors and built a list of thousands of subscribers to sell to. It was all done by "stealing" other people's content to drive traffic to their offers.
Upsells
OTO #1: Unlimited Profitz Edition
This upgrade will allow you to create unlimited campaigns to skyrocket your profits. And with the ability to manage other people's businesses, you can easily charge $500 to $1000 to local business owners who don't want to manage their own online business.
Now all you have to do is rinse and repeat!
OTO #2: DFY Money Machines
With this upsell, they will build you 20 complete sites, all ready with content included. Each site will have your campaigns ready to sell anything you like.
They will use untapped niches to generate you easy commissions because of the lack of competition. And on top of that, they'll teach you some hidden tricks to scale your business even faster.
OTO #3: 100x Conversion Booster
How would you like some conversion boosting tools to help convert your offers into more sales and commissions? The will include 7 tools:
Add your own private domain.
Add your Facebook pixel to your sites for retargeting.
Premium SEO optimization to bring you top ranking and free traffic.
Countdown timers for scarcity.
Exit popups.
Add social proofs to your site.
Add Facebook chat widgets for better engagement and conversion
You'll also get 2 bonuses including "Affiliate Marketing Excellence" training, and "Internet Marketing Fast Money" training by Jason and Mosh.
OTO #4: $1k Paydays
With everything done for you, they'll use a brand new way of making you effortless commissions. You don't need experience or websites or email lists, yet still be able to get paid 50 to 100 times more.
By using high-ticket sales methods, you'll be earning $5K to $15K per month by making $500 to $1000 per sale.
OTO #5: Automated Affiliate Profits
This upgrade allows you to steal their best affiliate sales funnels while building your list at the same time. This will save you hours of research, giving you everything you need to set up a successful affiliate system.
This DFY (done for you) package is proven to convert 100% by cloning everything that has worked for them. Just plug it in and it works.
OTO #6: License Rights
This reseller license allows you to sell TraffixZ as your own product and keep 100% of the profits. And the best part is that they take care of all the support.
You also get 2 additional bonuses:
Payday Profits – A course and case study to help you make it easier to get results.
300K Visitors Case Study – Discover how their blog generated over 300K unique visitors without selling anything.
For a more detailed walkthrough, please watch the demo video.
Demo Video
My Concerns
Oh my, I have many!
Concern #1 – Branding?
If you do intend to try this product, are you using it as an extension of your own brand? I wouldn't!
I'm sorry, but this just isn't something I would want my business linked to.
You have no control over what the site looks like, nor do you have any control over the server shutting down or other technical issues.
If you want to make a side income, then OK, but even then I'm not convinced it will work.
You would have to be consistently adding campaigns in hopes of making some money. And of course, that would require you to purchase the first upsell.
The front-end product only allows you 10 campaigns…
Concern #2 – Ranking?
When testing the posts by looking up the keywords used for different campaigns, guess what? Yup, couldn't find this site popping up on the first 10 pages of Google.
So now what? If it doesn't rank on the first page, or even the first couple, you're not going to be found.
And if you're not found by people searching for that keyword, there's no traffic, no subscribers, and certainly no sales!
Concern #3 – Free Traffic?
As I mentioned above, how will you get free traffic is you don't get found on Google?
So you'd end up doing exactly what they said you didn't have to do…
Buying Solo Ads to send your page link to.
Paying for advertising to direct your page to targeted traffic.
Paying for traffic defeats the whole purpose of this software.
Concern #4 – Upsells
I know it's common practice to sell better features through upsells. And that's OK. That's how these product creators make their income.
But… what good are optimizing tools or DFY campaigns if these sites don't rank?
Sure, if they ranked and your visitor is enticed with fancy popups and countdown timers, then go for it. But in this case, they won't entice non-existing viewers, lol…
Pros
30-day money-back guarantee
Low cost
Cons
Poor ranking ability
Requires upsells for optimal use
Simply won't work (in my opinion)
Final Thoughts And Recommendations
The software does what the sales page says, but I'm not convinced it will work for you.
If you run unlimited campaigns (requires first upsell) and really concentrate on better keywords, you may make some money.
Overall this isn't something I'd use myself and just can't recommend it to my readers.
Is TraffixZ a scam?   No
Would I recommend it?   No
These types of products are all hype in hopes of selling to inexperienced people. This simply isn't a good way to build for yourself an online income.
I would like to help you succeed in a much safer and dependable way.
You need to learn how to build an online business that is stable and has longevity. This is how you can earn a passive income.
Can I make you my honest recommendation?
I would love for you to come and see where I learned everything about affiliate marketing, and where I learned to create my own successful business.
This all-inclusive platform that has everything you need under one roof. And no upsells! If you decide to join the premium membership, it one price. For EVERYTHING!
Here's a bit of what they offer:
Training – Step by step courses, classrooms, tutorials, and live weekly webinars.
A domain registry – Choose the perfect name for your business.
A website builder – Quick, easy, with over 4,000 WordPress themes to choose from.
Website hosting – The most powerful servers in the industry.
A keyword research tool – Necessary for the best ranking.
A large and active LIVE community – For awesome support day and night.
And much more…
They will even allow you to start with a FREE starter membership. No credit cards necessary. Just your name and email, and away you go.
There's really no other place like this online today!
If you click on the image below, you can read all about it. And when you join, I'll be there to greet you and help you as long as you need me. See you soon!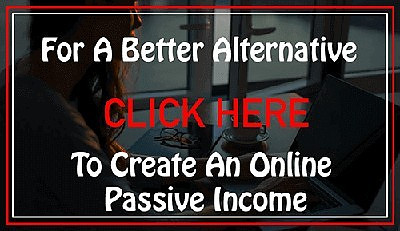 So where did you hear about the Digital Formula? Did it come to your inbox, or on Facebook? I got mine in my inbox, lol.
If you have any questions or comments, please leave them below and I'll get back to you.
Cheers,
Suzanne
P.S. Please share my post with your friends!