If you've been searching online for ways to make money, I'm sure you've come across the Instant Email Empire.
But what is the Instant Email Empire? Is it just another one of the many scams online today, or could it really make you hundreds of dollars per day simply sending emails?
The owner of this system claims its completely free and to put your wallet away. Is he right? Can you really start making money for free?
This is why I'm reviewing this product today, to share with you what I found out and whether it's a legitimate product. By the end of this review, you'll have all the information you need to make an informed decision.
If you are tired of being lied to and manipulated by online scams, please come and check out where I learned everything about making money online. It's a proven platform that works. It did for me!
What Is The Instant Email Empire?
This is a Clickbank product owned by Bobby Jones. It's a CPC (cost per click) driven system.
Instant Email Empire – $0 (not really…)
$34 for a 90-day use of the system
$9.90 to $49.90 for a Builderall account
Instant credit to your account of $100
Upsells
Double Your Commissions – $97, or $77 (if purchased on initial checkout)
Upgrade your account to be able to send out emails twice per day
opportunity to double your commissions
Jump Start Your Earnings – $197
Upgrade your account to 5,000 subscribers
Bypass the first 10 weeks to leapfrog your earnings
Will still receive 500 new subscribers weekly
Affiliate Program
By referring others to a clone website of your own, you're paid:
$20 per activation fee of $34
$60 per 1st upgrade of $97
$120 per 2nd upgrade of $197
They highly recommend you purchase Solo Ads from ClickForceTraffic, to increase your commissions.
ClickAggregators Car Bonus
This system uses ClickAggregators.
When you reach 100 Active Customers (sending emails every day), you qualify for the Car Bonus where they pay $500/month for your car.
Recent Updates
No longer offer the Guaranteed Signups Co-op. This offered:
1 emailer to be placed under you for $47
3 emailers to be placed under you for $97
Expected Costs
$34 for 90 days, then $$/month
$294 upsells
$9.90 – $49.90 for your Builderall account
$$$/month for Solo Ads (optional)
Potential total = $328 upfront plus approx. $45/month (?) and up, plus Solo Ads
The Shocking Truth
I found a training webinar on YouTube that refers to this product but seems very different from the link he provides. It's all very confusing!
When you click on the link for Instant Email Empire and sign up with your email, you come to a page with the logo "CopyMyEmailSystem".
Yet on this training webinar, the logo is "Instant Email Empire".
So I googled the URL he gives in the webinar and came to a completely different landing page?! This is where you would sign up to view the webinar.
Watching this video, he tells you the system would cost $297. And the server monthly price would be $197/month.
This must have been a one-time deal because now when you click to purchase the system from the landing page, it's offered at $497.
My only conclusion is that these are two completely different systems. So now what?
After doing more research online, and looking at the reviews written, I realized everyone is, in fact, reviewing the "CopyMyEmailSystem" product.
Did the original product worth $497 close, and now he's doing this smaller product? The product owner's names are the same. And the logos are the same.
What a mess!! LOL
Who Is This System For?
I would say NO ONE! And that's due to so many issues I see with this.
You have no control over your subscribers. These could be a low-quality list, and it's being used over an over again by all the system's members. I would expect a lot of unsubscribing happening, or just plain ignoring.
This is why they recommend you purchase Solo Ads. This is when you pay a vendor to send your email to their list. It can cost $1 per click for anything of quality.
And for this cost, you're updating the systems email list, not your own.
CPC is a valid way to make money online, but not this way. I believe their income claims are unrealistic, and your most likely going to pay out more money than you receive.
How Does It Work?
This system is all about email marketing, and CPC. The sales page claims you can make $160 to $440 per day by sending simple emails from home.
Wow, that sounds fantastic but not true, lol. As usual, the page and the video are full of hype and lies.
The Sales Page & Video
Bobby claims "email" is the secret to success online. It's the best way to advertise and has made him into an internet millionaire. This is all really funny, considering he's a paid actor from Fiverr, reading a script, LOL.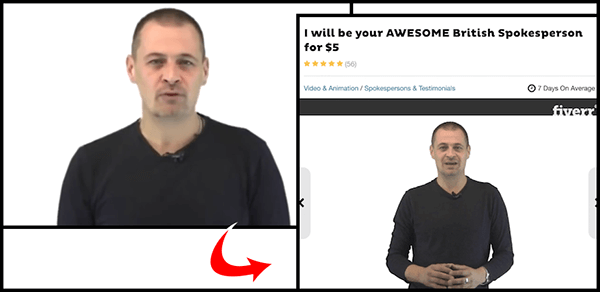 The video starts off with fake news reports. Going to Fiverr, or other freelance sites, you can hire actors who will record fake news reports.
Other clips are real, but cut and used in a way to pretend they're talking about this product.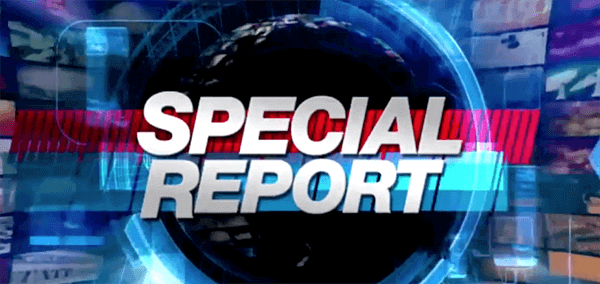 Bobby describes how he wants you to send out daily emails, directly from his system, to people who have requested more information on a certain product. That's stretching the truth, I'd say!
These "people" may have given their email addresses for something, at one time, but I'm pretty sure they're not specifically asking for info on every ad they send out, LOL.
Unfortunately, the list their name got onto was probably sold at one point or another.
He will build your email list for you, for free. All you have to do is set up your email sending account and login each day to send your emails.
They'll give you 500 new subscribers to start you off, and if you send out every day, they add another 500 new subscribers every week. Again for free. So what happens if you forget one day?
Every time someone clicks on your link, you get paid 20 cents from "ClickAggregators.com". And if you refer someone to this system, you get paid 50% on all their click earnings.
Now he said to put your wallet away, that this entire turnkey system was free, right? Nope. Here come the costs. The email sending account is $34 for a 30-day trial.
But inside the member's area, he says the $34 is for a 90-day use of the account. So which is it?
They even guarantee you'll earn $100 in click commissions on your first day! That would mean that all 500 of your email links would get clicked on?
As an online marketer myself, I can tell you that's statistically impossible.
Actually, they say they'll credit your account for the full $100 if you activate your account before the clock runs out. But don't worry, if the clock runs out, just refresh your page and the clock starts over, LOL
You'll find he uses these scarcity tactics all over his member area as well. But this is just to get you to buy quick, before thinking about it. There's either a countdown clock or saying there are only a few positions left, etc.
He says their system is completely free, but realistically, you can't use the system without an email service provider. And if you're using his, then how much will it cost after the 90 days?
Most email capture services start at about $20/month for up to 500 subscribers. But when you get to 5000, the cost can go up to $100/month. And it gets significantly more expensive as your list grows.
If he's paying fees like this, you can assume your monthly fee after 90 days could be quite high.
The Member Area
Once inside, there are additional videos, walking you through the dashboard and trying to persuade you to purchase the upsells.
They give you a brief explanation of what you're to do, then entice you to make double the commissions with the first upsell. The second upsell will get you a jump start to 5000 subscribers, but at a high cost.
And then the affiliate program! This is where the owner is making his money!
He wants you to promote this system to others so you can make even more commission. To be honest, this is probably the only way you're going to make any money here, haha.
Bobby will clone his website for you to use. Basically, it's this same website, but with your name on it. So anyone who comes to it via your own traffic driving strategies, and purchases anything, you get a commission.
The question is, are you willing to promote a lousy product, and potentially ruin your good online reputation? Unless you do what he does, and hide behind a fake persona.
So now you need to drive your own traffic. How? Do you have any online experience? Probably not, and this is why they highly recommend Solo Ads. You just buy your traffic. And this can get expensive.
The Disconnect
I found a lot of conflicting information about this system. Not only the name, as I referred to above, and the trial period, but also what they state in their "commonly asked" question page.
They must have changed how their member dashboard looks because it doesn't line up with their answered questions.
The "submit a help ticket" is just an email address.
They refer to their product as the "Instant Email Biz" which brings you to yet another landing page.
The new landing page says you're required to purchase a Builderall account to send your emails from a cloned website.
The Complaints
I wanted to point this out, though I couldn't confirm it myself. I'm only going by the other reviews I've found online. Some are reporting that past members have been scammed out of hundreds of dollars for one reason or another.
Like the payout amount was supposed to be $500, then suddenly raised to $1000. Or lost all their commissions because they could no longer log in and no response to their emails. Or asked to pay an additional fee to be paid out…
I have no way to determine if these complaints are true, but if you decide to purchase, please be aware of the risks involved.
Pros
60-Day Money-Back Guarantee
Cons
False claim of "Free"
No support
Insufficient information about the payment structure
Might spend more than you can make
Final Thoughts And Recommendations
This product is a big mass of hype, lies, and confusion, LOL. They seem to have more than one landing page, all offering different information.
And one has one logo, where the other is another version with a different logo.
Personally, I wouldn't trust this product at all. The mess just proves to be very unprofessional. The owner is just looking for a quick way to make money off of you and hopes you'll promote the product for even more money.
Is Instant Email Empire a scam?   No  
Would I recommend them?   NO
These types of products make a bad name for online affiliate marketing. This is not a true representation of the industry at all.
There are many legitimate ways to make money online, without taking advantage of someone with no experience.
This industry is full of generous marketers, looking to help people and offer valuable information to help people with their problems.
And that goes for creating an additional income as well. There are many great ways to learn how to do things properly, with proper training.
Can I make you a much safer recommendation?
I would love for you to come and check out where I run my online business. This is a wonderful platform that offers everything a beginner or more experienced marketer would need to build a successful business.
You see, to have a successful business, you need a solid foundation. Not just some shabby system who gives you horrible advice.
You need to learn how to build it from the ground up and learn about all the various ways you can create income streams for yourself.
And this platform does that for you. It starts a square one with a choice of two certification courses about online marketing. They walk you through training, step by step, in the proper order.
They provide the tools to get your business online. And most importantly, they provide a large and active "live" community for support and encouragement.
Here's just some of what they offer:
Hundreds of training courses and live weekly webinars.
Helping you choose your niche.
Purchase your domain name from their own registry.
Build your website with its own website builder.
Hosting provided on their own servers.
Learn about keywords and how to drive free traffic to your site.
Use their own proprietary Keyword Research Tool.
Get help from the co-founders or a multitude of members in their on-site community.
I've been there since 2011, and I love it. At this point, it's the low cost of hosting and access to their amazing community that keeps me there, lol.
This is a proven company that's been successful for 15 years with over 1.4 million members, some of which are now multi-millionaires. And they're still there, helping out when they can.
It's the only platform of its kind online today. And you want to know the best part?
They offer a free starter membership for you to check them out. That's how confident they are that you'll see the full value and wish to stay. And unlike the product above, this is TRULY FREE TO START!
If you click on the image below, you can read all about it. And when you join, I'll greet you on the inside. I'll be there to help you as long as you need me to. See you soon!
So where did you hear about Instant Email Empire? Did you get as confused as I did? LOL. Please let us know what you think of it below. I'd love to hear from you.
Cheers,
Suzanne