Are you looking for a way to make money online? If you've been searching for ways, you may have come across this product.
But what is the Guru Destroyer? The video looks interesting, and the sales page sounds convincing, but that doesn't mean it isn't a scam, right?
I don't blame you for wondering. It's hard to find something legit these days.
Let me help you. We'll go inside and see what it's all about. We'll take a look at how it works, and if it's what you expected.
By the end of the review, you'll be able to make an informed decision if it's right for you or not.
Would you like to see where I learned how to make a successful online income?
What Is The Guru Destroyer?
This product has training for several income-producing systems as well as a marketplace to list your offers.
It was created by Jamie Lewis and David Kirby and launched on Warrior Plus on March 28th, 2020.
Guru Destroyer – $19 (3 listings at a time)
What's Inside
Home (Videos)
How To Use The Marketplace – 16:22
How To Create Services – 10:04
How To Sell Domain Names – 5:56
Done For You Tutorial – 13:51
$18,000 a Month – 19:51
Marketplace
DFY Toolbox (Upsell)
Partner With Jamie (Upsell)
Video Tutorials
Intro – 16:22
Business Model Ideas – 10:04
Flippa Sales – 10:39
Why You Are Broke – 20:11
Flippa Sale (Case Study) – 0:54
Money Magnet Setup (Domains, FTP, Site Building) – 21:04
Jack Our Traffic (Upsell)
VIP Membership & Resources
Welcome To Outsourcing Suite – 0:51
1st Tutorial – 12:09
2nd Tutorial – 6:44
3rd Tutorial – 13:14
Email Swipe & Ad File
18 Launch Creator Instruction Videos – 2 hours total
Software Suite
YouTube Software
Business Model Calculator
Business Model Documentation
YouTube Keyword Suggestion
YouTube Keyword Scraper
Resell (Upsell)
Specials
7 Additional Products (Costs)
Upsells
OTO #1: Marketplace Unlimited – $47, downsell $27
OTO #2: Done For You Toolbox – $197, downsell $97
OTO #3: Partner with Jamie – $97, downsell $67
OTO #4: Jack Our Traffic – $197, downsell $47
OTO #5: Resell – $167, downsell $37
Who Is This System For?
To be honest, I'm not sure. If you're a newbie to any kind of affiliate marketing, this isn't going to make you any money.
For more experienced marketers, the training inside can help teach you new methods for additional income streams, but I don't feel the marketplace will be useful.
Jamie is very experienced with it comes to domain and website building, so that training is great, but I'm not sure how current it is, and if anything in that industry has changed.
It's certainly cheap enough to try, and if you don't like it, you can return it within 30 days.
How Does It Work?
The sales page starts off with one of Jamie's "unique" videos, lol. That's his trademark. Goofy movies!
The content below the video is the script he used. Let's see what else it says, though…
Sales Page
Jamie starts out by saying that the "Gurus" aren't going to like what he has to say. He feels it's the right thing to do.
He says there are too many phony income generators and traffic software being sold, yet most of the income he's made over the years haven't come from "traffic". It's come from marketplaces and groups.
So he decided to create a marketplace where an affiliate could post their link, domain, or service, and get sale after sale.
It would consist of 2 parts:
He and his friends could post "inside" the platform.
The public could access the products and services from "outside" the platform.
And he says it has nothing to do with traffic anymore, but about monetization, monetization, monetization.
Hmm… I've seen something like this before and it wasn't great. But's let's keep going…
Jamie says that the system is a rotator, and anyone who posts within it will have their turn at the #1 position at the top of the list.
Now they can get in front of thousands of buyers by being in the featured spot.
Then I laughed out loud…
He says,
"This is probably going to be my last product release because of this reason. See, there is no point in Gurus selling (their products) after this."
I very much doubt that haha!
All you need to do is 4 steps:
Step #1: Select your niche.
Step #2: Select your format.
Step #3: Choose your listing copy.
Step #4: Paste and make sales.
This product provides you with:
A newbie-friendly platform
Step by step training videos
A marketplace that works for anyone
No need for product creation or technical skills
No need for a website or email list
No waiting to be "approved"
Of course, this wouldn't be one of Jamie's sales pages without a lot of ridiculous claims and comments. But that's what I've come to expect from him! LOL
I was surprised not to see him offer any bonuses if you purchase this product. But maybe there'll be some inside, who knows.
OK, so let's look to see what this actually is, and if it works like Jamie claims…
Member Area/Dashboard
When you get access to your dashboard, this is what you'll see…
Home (Videos)
Your home page will have the first 5 videos for you to watch.
How To Use The Marketplace – Jamie walks you through how to use the marketplace. He shows you how to create your profile, being professional and honest. You'll then be shown how to add your first listing.
When getting affiliate links from Clickbank, it's fast and easy because most products don't require you to ask for affiliate approval.
How To Create Services – This video is a business model that will show you how to create services. Jamie walks you through 8 models:
Post your affiliate link (Clickbank, Warrior Plus, JVZoo, etc.)
Sell a domain (Godaddy)
Post a website for sale (Flippa, eBay)
Post a consultation service (PayPal, Stripe invoice)
Post a marketing service (PayPal, Stripe invoice)
Newsletter to build a list (Free)
Traffic to your YouTube video (Free)
Sell your own product or ebook
How To Sell Domain Names – Jamie will show you how to sell Godaddy premium domains on the Godaddy platform.
He'll talk about the process of finding the recommended current value, and how to set your sale price.
Done For You Tutorial – This video is for those of you who have purchased upsell #2. It shows you what you'd need to do in order to have them create your postings for you.
There's also a list of email swipes, resources, and videos from Jamie's past launches.
$18,000 a Month – He and his students have used the SEO service called RankPay. After describing how it works, he shows you how to become one of their affiliates.
This can be lucrative for you because it's an ongoing service that pays you 20% monthly per keyword. It's a unique way to generate more commissions.
Marketplace
This section is your actual marketplace where you can see all the listing that other members have posted.
There are 4 tabs here:
Buy – this is what's shown in the screenshot above. It shows you the listing domain, description, category, and price.
Sell – this is where you will enter your own listing information to post. You can only have 3 at a time with the front end product.
My Listings – shows you all the listings you are currently offering.
My Profile – this is where you create and/or edit your profile.
Video Tutorials
Intro – this is the same video you watched on the home page, about how to use the platform.
Business Model Ideas – again, this video was on the homepage and is about the business models.
Flippa Sales – this video is about flipping established sites on Flippa. These sites are more valuable because they are already making money.
Flippa is an auction site and Jamie will show you his thinking process and proofs of income with this method.
Why You Are Broke – Jamie talks about the 3 stages from broke to success, what he thinks about the gurus, the traits and personalities of people in those 3 stages, solutions to your problems, and finally your deficiencies.
Flippa Sale (Case Study) – this is a very quick followup video showing you a sale Jamie made on Flippa, and how he finalizes the sale.
Money Magnet Setup (Domains, FTP, Site Building) – this is a necessary lesson to learn if you wish to buy and sell domain names and websites.
He walks you through his own method of finding the right domain names and how to go about creating a website either manually or with automation.
VIP Membership & Resources
Welcome To Outsourcing Suite – Jamie introduces you to the outsourcing suite to make your life easier and make quick money.
1st Tutorial – Using Freelancer.com, Jamie shows you where and how to outsource some of your work. He walks through the process of posting a job, and how to manage your account.
2nd Tutorial – Here, Jamie shows you how to use his swipe file for hiring someone for outsourcing. The actual swipes are shown below the videos
3rd Tutorial – Jamie shows you how to create a priority list to help streamline your productivity.
18 Launch Creator Instruction Videos
With about 2 hours of instructional videos, 18 to be exact, Jamie will show you how to create a 6 or 7 figure product launch.
He has had success with this over the years and shares with you exactly the steps he's given to his product developers.
This is a course in itself and will give you some things to consider that you may not have thought of doing before.
Or for the newbies who have never done this, it's a great outline for your first launch.
Software Suite
This section has links to 5 basic software tools to help you find YouTube videos, find keywords, calculate your income potential, and documentation swipes for various business models.
Specials
Jamie has some of his older product sales pages listed here. I've reviewed a couple of them if you're interested…
Repeat Payments – $19.97
Commission Map – $43.20
Legit Guide – $37.00
Film Degree – $37.00
Affiliate Shortcut – $31.14
Bank Ramp – $27.00
Cash Grab – $37.00
Upsells
OTO #1: Marketplace Unlimited
Because the front-end version only allows you to have 3 marketplace listings at a time, this upgrade will give you the opportunity to list as many times as you wish, at any given time.
You could post into the thousands if you wish with no problem…
OTO #2: Done For You Toolbox
With this upsell, their team will do the posting for you. All you do is add your links, name, and information, and his team will create your ad copy and post it for you.
This is a total DFY upgrade that makes sense.
OTO #3: Partner with Jamie
This upgrade will give you unlimited attendance to Jamie's webinar training for life, as well as get priority service and attention in these webinars.
Jamie has been conducting these weekly seminars since 2011.
OTO #4: Traffic
He will allow you to get targeting data from all his product launches by adding your tracking pixel to his sales pages.
This will allow you to find your own targeted traffic for your own products and services.
OTO #5: Resell
This upgrade will allow you to sell this product as your own, and make 100% of the profits.
This could be another business for you as you become the "vendor".
Demo Video
My Concerns
There are several concerns I had with this product and want to share them with you.
Concern #1: The Platform
This product seems to have been born from his previous product called Domainer Elite Pro but has added a means to sell other services other than just domains.
I've seen this type of platform before and I'm not convinced it works all that well. I know Jamie claims it does, but what else is he going to say, lol.
The only people that can list their services are the members. So depending on how well this product sold will determine the number of listings there.
And if most members want to use it to "sell" things, how many of them are going to want to "buy" things?
Concern #2: Rehashed Products
Some of the training he has inside is rehashed from other products. Some are obvious by the way he looks, as in he's "younger", lol.
The training is still OK, it's just not all current!
Concern #3: Limited Front End
The main product that will cost you $19 only allows you to list 3 things at one time. So don't plan on making much money with this unless you're posting something for a high price.
This was done to entice you to purchase the first upsell which gives you unlimited posting ability.
Concern #4: Public Viewing?
This is my biggest concern.
Jamie claims that your listing can be viewed by the general public. Though I'm not certain how this can be done.
For it to be found, the platform would have to have a decent rank in Google. And with it being so new, I'm not convinced it will be.
One of the listings inside was for a voiceover service. So I went to Google and searched for just that.
Nothing came up in the first 10 search result pages, for either the marketplace or that particular service.
So really, you're depending on other members to buy your offers. I believe that listing your services or products on professional sites like Flippa or Freelancer, etc, will be more profitable for you.
Pros
Low Cost
30-day money-back guarantee
The marketplace may offer you some sales
Cons
Need at least the first upsell
How does the public access this?
Final Thoughts And Recommendations
I think the training is great to show you other means of creating an income, but I'm not convinced the marketplace will prove useful.
Maybe for selling domains and websites, but really, there are better places online to list these, which are proven platforms with a lot of traffic.
As far as trying to sell products, I don't think it will work. There are too many marketers selling the same products all over social media and YouTube for you to compete with.
Unfortunately, I've seen too many poor products from Jamie Lewis.
Is Guru Destroyer a scam?   No
Would I recommend it?   No
So where does that leave you? Let me help…
Can I make you my honest recommendation?
I would love for you to come and see where I learned everything about affiliate marketing, and where I run my business to this day.
This is an all-inclusive platform that has everything you need under one roof. No need to hop around from site to site trying to figure out what to do. It's all there for you.
Here's a bit of what they offer:
Training – Step by step courses, classrooms, tutorials, and live weekly webinars.
A domain registry – An easy way to find the perfect name for your business.
A website builder – With over 4,000 WordPress themes to choose from.
Website hosting – With powerful servers, security, backups, and emails, and more.
A keyword research tool – Find low-competition keywords for the best ranking.
A large and active LIVE community – They always have your back!
And much more…
And the owners, who you meet and interact with whenever you wish, are so confident in their platform, that they allow you to start with a FREE starter membership. No credit cards necessary.
There's really no other place like this online today!
If you click on the image below, you can read all about it. And when you join, I'll be there to greet you and help you as long as you need me. See you soon!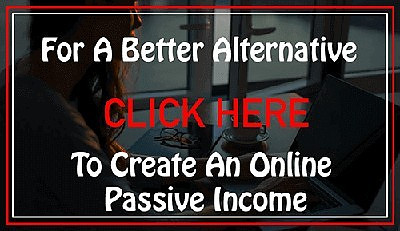 So how did you hear about the Guru Destroyer? Did my review answer all your questions?
If you have more or would like to leave a comment, please do so below. I'll get right back to you.
Cheers,
Suzanne
P.S. Please share my post with your friends!