Are you looking for ways to make money online? There are many legitimate ways, and if you've been looking, you've probably come across the 30 Minute Money Methods.
This product promises you some great money, right? But is it legit? Or just another scam that won't deliver what it promises?
That's why I do these reviews for you. And I'm so happy to see you researching these products before buying.
I will show you what's inside, how it works, give you my honest opinion, then my finest recommendation. By the end of the review, you'll be able to make an informed decision whether this is for you, or not.
And if you're tired of looking for something legit, but can't find one, please come and see where I learned how to create my own online income.
UPDATE
THIS PRODUCT IS INACTIVE AND NO LONGER FOR SALE!
YAY!! This doesn't surprise me! It was a very poor product and the owner probably got nothing out of it!
What Is The 30 Minute Money Methods?
This is a ClickBank product that was launched in November 2017. The creator calls herself Shelly West, but this is a fake name. We don't know who the real owner is.
The system claims to be able to make you $500 every 30 minutes, or $50,000 every single month, from the 4 secret websites she's going to show you.
30 Minute Money Methods – $37
What's Inside
Introduction
Download Free Commission Website (not free)
30 Minute Money Methods 1
30 Minute Money Methods 2
30 Minute Money Methods 3
30 Minute Money Methods 4
Upsells
#1: VIP Secret Gap Method – $103.36, downsell $47
Making Money by Being the Middleman
#2: Bonus Method – $103.36, downsell $67
Making Money by Managing Social Media
Expected Costs
Each of these methods will require the "tools of the trade", which can be expensive. Such as quality cameras, gaming equipment, video equipment, etc.
Who Is This System For?
No one! All you get is 4 PDF's on money-making methods, which are overly generic. You will get an overview of each industry, but no practical training or tools to actually make money.
The lady in the video promised you that this system would make you $500 every 30 minutes and that it runs on autopilot. I have no idea why she says this because it's an outright lie.
These 4 methods are real, and people do make money with them, but only with hard work and over a lot of time. And any information you get here can be found online for free.
In fact, you could find a lot more in-depth information, with the proper training to get you started. But not here!
How Does It Work?
I'm always skeptical of any product that claims you can earn $500 every 30 minutes, or worse yet, $50K every single month. I'm not saying this isn't possible. There are some marketers out there making this kind of money.
But it's taken them years to achieve these goals. And a lot of hard work. I know for a fact that they didn't buy a product like this to get them there.
But let's take a look at what this product promises, and then see if it delivers, OK?
Sales Video Promises (and lies…)
It starts off asking you what it would be like to earn $500 every 30 minutes, or $50K each month. Well, of course, that would be grand, wouldn't it? Who wouldn't want to earn that?
#1 Promise of Ease
Making this kind of money is easy, and you can do it all from your own home!
The Lie
There is no way anyone can say earning this kind of money is easy. It not only takes a lot of time but also hard work. She even goes on to "prove" it, which is ridiculous.
Her so-called proof is some fake account statements from fake names. Take a look below…
Really?? Do you know how easy it is to fake these things, haha!
#2 Promise of Success
She says there are hundreds of ordinary people already making money with this system. Then she shows you some testimonies of a few of these.
The Lie
These aren't real testimonies. The owner hired actors from places like Fiverr, and had them read a script to make people believe the system really works.
Here's my proof for you…
#3 Promise of Time
She claims you can make money with as little as 30 minutes each day. She knows many single parents, with full-time careers who can only spare half an hour in the evening, are making thousands of dollars.
The Lie
As an online marketer myself, who's been using many methods and strategies to create my online income, I can honestly say this isn't possible.
And any honest and successful marketer out there will agree with me!
Sure you might only have little time to build your business, and that's OK. That's how most of us started! But it took a lot of time and patience to get to where we are today.
#4 Promise of Four Secret Methods
She goes on about secret websites. She found the first one and started making money on the first day. $2,277 to be exact. After that, she started searching the deep, dark corners of the internet and found another.
After a couple more months, she came across two more methods with the same earning potential.
The Lie
There's no such thing as secret websites, lol. Don't you think that the millions and billions of people who go online each and every day have found every possible website out there?
Of course they have! And successful marketers know every method available and what works. There's no such thing as a secret website that can make you $500 every 30 minutes.
There are no shortcuts. There's no such thing as a trick, loophole, or secret system that will work like that!
#5 Promise of Overcoming Adversity
No matter what hardships you come from, this amazing system will make you rich. Yup, another sob story to try to get you to empathize with her.
The Lie
This is a strategy that many marketers use to connect with their audience. And all the products like this, that I've reviewed, have the same type of story.
Sure they might be a little different each time, but follow a typical script, something like this:
Something happens to his job or his health, and he's almost ruined.
Can no longer take care of his wife and children.
Someone he knows shows up with an idea.
He launches the system and makes immediate money.
Now he's rich and wants to help people.
#6 Promise of Scarcity
OK, so now she wants you to think that if you don't hurry and purchase this product, you'll lose out. That if too many people are allowed in, the system will no longer work.
She tells you not to ask anyone, and just buy. That the page won't be there if you leave and come back, haha!
The Lie
That's the most ridiculous statement yet. This product is sold on Clickbank, and the owner wants as many sales as he can get. It's a digital product, which means it's available to anyone at any time.
And you can count on it being available as long as he's making money from it.
OK, so now that she's gotten you all hyped up… (I hope not, lol), let's look at what you actually get inside the member area.
The Product Isn't What's Promised…
Surprise, surprise… We had to expect that right?
You don't even know what this system will cost until you go to purchase it. Sheesh! And of course, you're hit with all the upsells during the checkout process.
Didn't she say there'd be no additional costs when you buy?
Once inside, and go to the introduction, you're asked to download your free commission website.
Please don't be fooled. This is a promotion you find in many systems like this, and it's not free. Yes, building the website is free, but you have to pay for your domain name and website hosting.
Then there's a tab for each 30 Minute Money Method. These aren't what you think. They are simple PDF downloads talking about four different ways to make money online.
They are real methods that can be applied, but you certainly won't be making $500 every 30 minutes, lol.
These are most likely PLR ebooks. PLR stands for Private Label Rights. This means that someone wrote the ebook with the intention to sell it and his rights to it, to anyone who wants to publish it as their own.
They can often rename the PDF, do minor edits, and put their own name on it. These are written in a very generic way so that it's not outdated too quickly. But that also means that you won't get any practical training.
The various methods to make money online can remain the same, but the applications and strategies can change very quickly. That's why many PLR products are outdated within a few months of their release.
OR…
These could be blog posts, that were taken from online, and redone into PDF documents. Yes, people will do that instead of doing their own unique work and provide real help to people.
There are many tools online that will pull a blog URL, spin the material to make it sound a little different, then create a document to publish.
This is what each PDF guide talks about…
Making Money Online by Doing Voice Overs
The Voice Over Market – page 3-4
Recognizing Your Potential – page 6
Finding a Website to Work On – page 8-9
Recording Equipment – page 11
Further learning – page 13
Make Money Online By Selling Stock Photos
The Stock Photo Market – page 3
What to Photograph – page 4-5
Equipment – page 7-8
Selling Photos – page 9-10
Licensing – page 11-13
Sites to Join – pages 14-16
Make Money Online by Freelancing Online
The Freelancing Market – page 3-4
Getting Started – page 5-6
Sites to Join – page 8-11
Necessities – page 12-14
Make Money Online with Online Gaming
The Online Gaming Market – page 3
Web Games That Pay – page 4-7
Alternative Methods – page 8-9
Live Streams and Let's Play – page 11-13
As you can see, the information is brief. There are no in-depth discussions to provide practical help.
What The System Is
This system is just showing you four ways you can make money online. They are real ways and can work well for people who wish to do these methods.
But like anything, it takes hard work, and investment in the proper tools, and the ability to market oneself to get the work to begin with. When you start out as an unknown, you won't be getting the higher-paying jobs.
The PDF's will provide you with a general overview of each market, but that's it. And I personally don't think it's worth $37. You could find more detailed information online, for free.
What The System Is Not
The system is nothing like what it promises. It's only 4 PDF's about ways you could make money online but offers no training or tools to do so.
The sales video was intended to hype you up so that you'd purchase it without even knowing the price.
It offered fake testimonials and fake user reviews, like this one on YouTube…
This is another actress, hired to read a generic script. Notice how she never says the name of the product?
That's so the owner can use this same video for different products.
If you look at my review on Smart Money Methods, you'll notice the same exact video.
Upsells
I didn't buy the upsells, but it looks like it was going to be just another PDF on a new money-making method. Same for the second upsell.
The crime here is that the upsell price was over $100 for just one PDF. Can you imagine?
Pros
60-day money-back guarantee
Cons
No training or tools to make money online
Fake testimonials
Generic information that could be found for free, online
Requires your personal information to see the price
Final Thoughts And Recommendations
This product was nothing at all like what the video promised. It was very disappointing to get inside and see four short PDF's talking about four methods to make money.
And worse yet, the upsells were probably the same thing, only it would be 1 PDF for over $100.
These are real methods, but there's no way you could make that kind of money with the information you receive. Whatever method you choose to make money online, would require proper training, tools, equipment, and time. Lots of time!
Is the 30 Minute Money Methods a scam?   No, but close…
Would I recommend it?   NO
I find this type of product so frustrating. It makes a bad name for online marketing. People waste their money on things that don't work, and end up thinking the whole industry is a sham.
This is such a shame because online marketing, specifically affiliate marketing, is an awesome way to earn money online. With the proper training and tools, it can be very lucrative.
No, you can't make money on the first day you start, but yes, in time, you can make a wonderful passive income. But like any business, it takes work, time, and patience.
But all the upfront hard work pays off later on. Your income starts to grow with your increased traffic to your site. And in time, it can become passive with much less work.
Can I make you my sincere recommendation?
I would love for you to come and see where I learned everything about affiliate marketing, and where I run my business to this day.
This is an all-inclusive platform that has everything you need under one roof. No need to hop around from site to site trying to figure out what to do. It's all there for you.
Here's a bit of what they offer:
Training – Step by step courses, classrooms, tutorials, and live weekly webinars.
A domain registry – An easy way to find the perfect name for your business.
A website builder – With over 4,000 WordPress themes to choose from.
Website hosting – With powerful servers, security, backups, and emails, and more.
A keyword research tool – Find low-competition keywords for the best ranking.
A large and active LIVE community – They always have your back!
And much more…
And the owners, who you meet and interact with whenever you wish, are so confident in their platform, that they allow you to start with a FREE starter membership. No credit cards necessary.
There's really no other place like this online today!
If you click on the image below, you can read all about it. And when you join, I'll be there to greet you and help you as long as you need me. See you soon!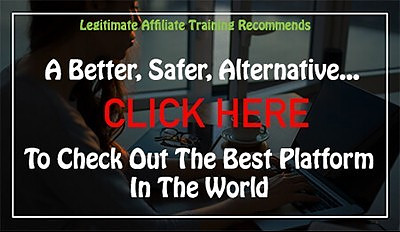 So how did you come across this product? Was it online, or did it end up in your inbox? I'd love to hear from you.
And if you have any questions or comments, please leave them below. I'll get right back to you.
Cheers,
Suzanne