If you've been searching online for an easy way to make money, you've most likely come across this product. And this is why I'm writing the Instant Commission Site review.
I'm so happy to see you here. It's always important to research any product you may want to buy before you buy it. Especially if it's new.  You'll see a ton of people saying how great it is, simply pushing it for their own sales.
From the research I've done, it seems that my review is currently the only honest one online. You won't find me offering a bunch of bonuses. All you get from me is the truth and my honest recommendations.
I'll begin by showing you what you get inside, how it works, pros and cons, and then my honest opinion. I hope you read to the end so you can make an informed decision.
And if you'd like to see how I created my own successful online business, please read this!
What Is The Instant Commission Site?
This is a WarriorPlus product created by Ankur Shukla. He launched this product on Sept 25th, 2019.
Ankur claims that you are copying his own site, which will be created for you in 60 seconds. You won't be required to get a domain name or hosting, perform any manual labour, and still make $1000 per month on Clickbank.
Instant Commission Site – $27
What's Inside
Setup and Training Video – 5:45 minutes
Instant Commission Site Software:
Your URL – Enter your name, bio, image & Clickbank ID. Shows your site affiliate ID URL
Settings – Social links, Home Page, & Content
Offers – 50 pre-written review articles of Clickbank products
Banners – Upsell – add advertising to your site with your affiliate link
Links – Upsell – Add inline links to specific website keywords
Help – Video and text help to use the software
Bonuses
#1: Live training on making $100K per year, by giving away free stuff on your site.
#2: WordPress plugin that creates a "welcome mat screen" to attract more leads and conversions.
#3: Live training on how to drive 100K free visitors to your site without paid ads.
Upsells
#1: Pro Upgrade – $37 for 1st month, then $27 per month
Get 10 new product reviews each month
Customize your site with a title, logo, description, and colours
Add a resource page with unlimited affiliate links
Add site banners, free gifts, and giveaways
Add popups, forms, and optins
1-click keyword affiliate links
#2: Traffic & Leads Upgrade – $47
Giveaway software to build your own list
DFY optin page that appears in the top menu
Entry and exit popup with coupon or bonus
Add Facebook & Google pixels
Floating video with a call to action button
Share to 14 social sites
Integrate up to 10 autoresponders
#3: Email Upgrade – $37.29
Get Ankur's exact emails to copy/paste as your own
#4: Reseller License – $97
This enables you to resell this product as your own and keep 100% of the price
Can sell 200 accounts at $9.95 per month or $97 per year
#5: Agency License – $67
Create and sell new accounts to clients
Get the agency admin panel
Sell 50 accounts for $9.95 per month or $97 per year
Who Is This System For?

My opinion is no one! I know it sounds easy but "easy" rarely gets you anywhere.
The owner has come up with an idea that will get many people excited, and want to buy. But in the end, the only one making any money is the owner.
Yes, you'll see many positive reviews out there, but it's from other affiliates wanting to push the product for their own sales. They rarely tell you the downside.
If they do, it's something like "this won't work without an internet connection", haha!
These reviews usually stand out because they're offering you a ton of "Bonuses" if you buy from them. This in itself can lead you down a miserable rabbit hole.
The owner has also set it up to hold back the best parts for upsells, which is where they make the most money. If you do choose to try it out, please don't buy any upsells until you've tested the upfront system.
I've written many product reviews, and my desire is to help my readers, not use them for sales. If I think a product is no good, I'll be honest and tell you. If I think it's something I'd use myself, I'll let you know that too.
Needless to say, I don't recommend this product!
How Does It Work?
Here's another product that claims riches with no work. So you can guess what I think about this, lol.
Ankur, the creator, does a great job of trying to convince you that everything of his will is yours and that you don't have to do any work to get paid commissions.l
Now I know this sounds great, especially if you haven't done anything online yet and are strapped for cash.
That's what he's counting on! Your being naive and desperate!
But you know the saying "if it's too good to be true, it probably is"? Well, it's TRUE.
The Sales Page Hype
Ankur has a short but very hyped up video on the sales page. He says you don't need a domain name, hosting, or ever having to write content. Wow! Sounds great, right?
You put your affiliate link all over the site and get paid commissions to your Clickbank accunt.
It then goes into detail about what you'll get, and everything you won't need to do.
Now I know he said it could be done in 60 seconds, but that'll mean you need to type really fast, lol. But no more than a couple of minutes, anyway.
The Website
Like any other website dashboard, you will have some areas where you need to enter your personal information as well as make alterations to personalize your site
Under the "Your URL" section, fill in your name, bio, upload your image and then enter your Clickbank affiliate ID. And that's it! Now your personal affiliate link as well as your bio will show up on each and every product review.
Under "Settings" there will be 3 sections you can fill in.
Social Links: is where you can enter your URL for your social media accounts such as Facebook, Twitter, Instagram, and Youtube.
Home Page: is where you can enter an intro text which will show above your page. You can also categorize your articles here.
Content: is where you can write your About Me page as well as your Contact Page and email information.
The "Offers" section will give a list of your 50 pre-written review articles. You will see the name of the product as well as the title of each post.
You have the option to enable or disable each post as well as pull up the article. If you choose to promote any of the products elsewhere, you can copy the affiliate link for easy access.
Under "Banners" (if you purchased the upsell), you have the option to add advertising to your website. All the ads have your Clickbank affiliate ID embedded into it.
You have the option to add the advertising to your:
Header
Before the review
After the review
Page Bottom
Sidebar
Here's an example of the header banner ad…
And here's one of before your review…
You have the choice of none, site banner, or custom. For the custom banner, you would upload a product image and add your link to it.
The "Links" section can be a real time saver for you. This is if you wish to add any URL affiliate link into the text using specific keywords. All you do is enter your keyword, add the URL, and save.
For example, let's use "weight loss" as the keyword. Now everywhere that Keyword shows up on your site, it will have an inline link added to it.
The "Help" is where you would go for video and text training if you forget how to do something. It briefly goes over:
The initial steps to make this product work (as I've written above).
The Clickbank link format and how to know it's on the site.
How many product reviews you get with the upfront product and if you purchase the Pro Upgrade.
You cannot add your own product reviews.
Where do you find your upgrades if purchased.
The Terrible Truth
There are so many issues with this product, I don't know where to begin, lol.
If you'd like to see the website that you'd get, it's call ReviewsnCoupons.com.   Now notice the "?aid=75" at the end of the URL. This is an example of the affiliate ID # you'll get for your use.
Issue #1 – Traffic
Now, I'm don't pretend to be an expert on this type of technology, so I'm not sure how the ranking process would be. It sounds to me that you're using his site with his articles, and all he's doing is adding your website affiliate ID to the article's URL.
At first, I was concerned about how you could possibly rank on Google with the tons of duplicate articles being used. You aren't able to spin or redo any of them.
But you're not publishing anything. You're simply needing to send traffic to his site.
This site with all these articles isn't what's going to make you money. It's the traffic that YOU send to it that could.
This is why he has you inputting your social media URL's. You'll be posting these reviews to your accounts in hopes of converting your followers.
So how many followers do you have? Is this a business account or a personal one? Will your followers want to see you pushing these reviews or will you tick them off? LOL
I would suggest that unless you have a huge following, you won't get a lot of conversions!
Issue #2 – Ranking
Does his site even rank to begin with?
One thing that people do, when they're looking for a review online, is type in the name of the product they want to look at, right? Isn't that how you got here?
You wanted to look at a review of Instant Commission Site, so that's what you typed in. You didn't type in ReviewsnCoupons did you?
Of course not. You probably never even heard of that site.
So I did an experiment and looked up one of the products on his site, to see where it ranked:
Overnight Millionaire Review – didn't show up in the first 10 pages of Google.
Fat Burning Kitchen Review – didn't show up in the first 10 pages of Google.
I don't know of too many people that would take the time to go to 10 pages of search results, let alone more. So his site isn't even ranking!
If you want to be seen on page one, you'd have to pay for Google Ads.
Issue #3 – Videos
Ankur says that all his articles come with images and videos. Well, that's good because including these things to any blog post or review helps your SEO.
When I heard him say he includes videos, I went to a site that's either from a real person with the id #42, or it's a fake, I can't tell.
But what I found was shocking!
This site shows a bio belong to a Cate Vissell. When I looked her up, all I could find was a Cate who is an author writing books about self help, health, exercise, etc.
Would she buy this product? Maybe, but I doubt it. It's probably a fake site…
I clicked on the article "Gold Opinions" because I had written a review on this product.
I scrolled down to view the video and found it to be from a person I know. And I know for a fact that this is not a positive review. He's an honest person who would tell you the truth!
So here's my question… WHY WOULD HE ADD A NEGATIVE VIDEO TO HIS REVIEW??
Is he actually writing these reviews? Is he scraping videos off of Youtube without checking them first?
This review will not go over well, I can tell you that! Don't expect any conversions for Gold Opinions, LOL.
Issue #4 – Branding
Unless you buy the upsell that allows you a little more freedom, you won't be able to brand this site as your own. And without successful branding, you're not going to get any repeat visitors.
The reviews on the site are made to push the products. They aren't truly honest, in my opinion. And what about the reviews with conflicting recommendations, like the one I mentioned above. That will only confuse your visitors and turn them off!
Do you want to brand something with huge errors like that? I wouldn't! This type of review site would only hurt my reputation.
Issue #5 – Ownership
You don't own anything here. You're using his website and sharing his posts with your affiliate link.
So what happens if he ever takes this site offline?
Yupp, there goes your opportunity to make any money.
This is why I don't like to recommend these done-for-you products. You are at the sole mercy of the product's owner.
And not only that, but you're not learning anything. If you had to start over, you'd have to look for another DFY product, because you haven't learned how to create your own website.
Pros
60-day money-back guarantee
DFY review articles
No domain or hosting needed
Cons
Duplication, duplication, duplication!
Poor ranking ability
You don't own your website
Each customer will be promoting the same review
Market would get saturated
Final Thoughts And Recommendations
Wow! I'm not impressed, lol. This may sound amazing when you first read the sales page, but then consider all the issues I wrote about above.
Yes, it's done-for-you. Yes, you don't have to write any content. BUT…
That's not the hard part. The hard part will be sending traffic to the articles.
Do you know how to do this, other than repeatedly posting it to your social media accounts? He offers no training about driving traffic.
This is one of the most valuable lessons you can learn about affiliate marketing, besides building your own website, performing SEO, etc.
But you don't learn anything here except how to click a few buttons. That's not a good long term strategy.
Do I think Instant Commission Site is a scam? No
Would I recommend it? No
Any successful online marketer, myself included, will tell you that creating your own business from the ground up is the only way to make a passive income.
Creating your own will be something that you own. No one can take it down. And with a strong foundation, it has the ability to stand the test of time. You'll have longevity.
Think of Ankur himself. Do you think he started out this way? NO. He created his own business, and creates products like this to sell. That's how he makes money.
You could do the same thing if you want. Build up your business, and start selling your own products!
Just please create something good for your readers, OK! I don't know what Ankur's reputation is like, but I've heard many other marketers say he always sells junk… I wouldn't want others to say that about me!
Can I make you my sincere recommendation?
I would really like for you to come and see where I learned everything about affiliate marketing. I run my business here to this day.
This all-inclusive platform that has everything you need in one place. It's all there for you to learn, build, and scale your business.
Here's a bit of what they offer:
Training – Step by step courses, classrooms, tutorials, and live weekly webinars.
A domain registry – An easy way to find the perfect name for your business.
A website builder – With over 4,000 WordPress themes to choose from.
Website hosting – With powerful servers, security, backups, and emails, and more.
A keyword research tool – Find low-competition keywords for the best ranking.
A large and active LIVE community – They always have your back!
And much more…
And the owners, who introduce themselves and are readily available, are so confident in their platform, that they allow you to start with a FREE starter membership. No credit cards necessary.
There's really no other place like this online today!
If you click on the image below, you can read all about it. And when you join, I'll be there to greet you and help you as long as you need me. See you soon!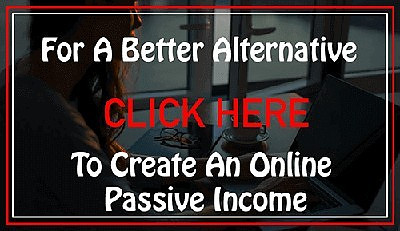 Thanks for reading my Instant Commission review. Where did you hear about it first? I saw it on social media, lol. No surprise there!
If you have any further questions or comments, please leave them below and I'll get back to you.
Your friend,
Suzanne
P.S. Please share!