There are a lot of varying opinions about affiliate marketing. And a lot of misconceptions, mostly due to those people who abuse the industry.
It's actually simple in its concept, and quite easy to start. When you learn how to approach the business, with proper training and tools, it can also be very lucrative.
What you must understand, though, is that affiliate marketing is not a get-rich-quick business, no matter what you hear on the internet.
When you see promotions for a "secret" method or something that's "never been done before", they are lying to you. These are the marketers making a bad name for online marketing.
To create a long term business with a solid foundation, it takes proper training, tools and support. Starting on your own without these things is a recipe for failure.
If you'd like to read where I learned all I know, and now run my business, CLICK HERE.
Building A Solid Foundation
The link above showed you a platform that provides all the physical needs to start a successful business. But there's more. You also need what I call the three Ps:
Patience

– This is important because it's the biggest reason why people fail at online marketing. Creating a successful business takes time, so you must be patient.
Persistence – To build a solid foundation, you must learn the process step by step. This means not giving up, no matter how tempted you are by other "shiny objects", lol.
Perseverance – Every business hits a roadblock at one point or another. And the successful business owner is the one who overcomes it.
If you think you have that in you, then affiliate marketing is for you.
Once you've undertaken the first steps of creating your online presence, there are techniques that can grow your business and get more people clicking on your links and purchasing what you're promoting.
And no, these aren't secrets or new inventions that some claim to have. They are all techniques that are being used by marketers around the globe. They only need to be learned and applied, and voila! More success!
I want to show you 14 key strategies you need to apply, to create a successful business. I'll list them according to the order they need to be looked at, OK? And they are:
Laying your foundation.
Know your product.
Ways to promote your product.
Laying Your Foundation
#1.  Build a Website.
I'm always amazed when people suggest online marketing without a website. Yes, it can be done. But should it? NO.
I am a strong believer that all businesses should have their own website. This is your real estate. An asset. Something tangible that has real-world value. This is also how you represent yourself and your niche to the world. It shows people who you are and why you can be trusted.
Without a website, you are depending on someone else's real estate. I know there are people creating a large audience on Facebook, Pinterest, and sites such as these. But what happens if they should one day shut down?
Yes, it's unlikely, but still a possibility that you have no control over.
To truly have a successful business, that you're fully in control of, you NEED a website. You should certainly have an account on all these social media sites, but they're ultimately used to direct your traffic to your website.
The great thing about today's technology is that building a website is a breeze. Almost all hosting platforms have their own website builder. It can be up and running in minutes.
#2.  Build Trust
How often do you buy something from a complete stranger? It's the same for your business. How can you expect your visitors to buy what you're promoting if you haven't earned their trust yet?
Trust isn't automatically given. It's earned. Let's look at some easy ways you can gain trust…
Generously give away high-value information.
I like to say "if you think it's too much, then it's probably not enough", lol. It should hurt a little!
Your content (articles) should always contain valuable information anyway, if you hope to rank with Google. But offering ebooks or mini-courses for your opt-in bait is another way to offer free information, as well as an excellent way to grow your email list.
Get others to recommend you.
Are you more likely to trust a product when a friend recommends it? That's because you trust them. This same scenario also works for your business.
As your business grows, so does your brand. Your brand is you! Not your affiliate offers or promotions, but you. And as your audience starts to trust you, they'll start recommending your brand to their friends. These are all important relationships that bring you success.
Know Your Product
#3.  Have You Used It?
As an affiliate marketer, you have to put your reader's needs before money. I know that's hard when it's the money that got you into this industry, to begin with. But if your visitor senses that all you want to do is push a product for the money, they'll most likely leave.
Don't think about the commission you hope to receive. Think about your customer's needs and the benefits this product could deliver.
This is why you should know your product as well as you can before you start promoting it. When you know a product well, it affects the way you promote it. People can quickly sense if the words you're using are your own, and not some pre-written sales page. This creates trust.
#4.  Can You Trust It?
This is very important. As the person who's promoting this product, can you trust it will benefit your reader? Will it really help their problem?
You must remember that any product or service you promote is a reflection on you. So this means the product itself, their customer service, their return policy, everything, comes back on you.
If you've used the product yourself, you will come to know all about the other services it offers. If you find that there are any major issues with it, you may want to reconsider promoting it. You don't want to do anything to ruin your reputation or hurt your brand.
One of the best ways to promote a product is to share how it's helped you. Give your visitors proof of its benefits. This goes a long way with your readers.
One thing I want to point out, here, is to share your proof in a believable way. I say this because I also write many product reviews, and many contain fake testimonials which are so obvious.
Show your results the way you would show your best friend. Be real!
There are many ways to do this. You can write amazing posts describing everything it's helped you with, and you can make videos showing the results you've achieved. Be creative!
#6. 

Help

Your Audience Learn
Help your audience learn as much about the product as possible. Explain what it is, how it works, and how it will benefit them.
After that, think about the extra questions they may have. Each niche will have a variety of additional questions. Put yourself in your visitor's shoes and think about what you'd ask.
The more you share with them, the more comfortable they'd be purchasing.
Many readers have a difficult time making the final decision to click on that "buy now" button, lol. And there'll always be some who have that extra question you haven't answered. So take the next step…
And that next step would be to make yourself available for support. Yes, the product merchant has it's own customer service department, but if you treat the product as your own, this could encourage the fence-sitter to actually buy the product.
If you say something like "If you have any questions or concerns, please let me know. I want to help with…." This kind of support tells your visitor that you really do know what you're talking about and that they can trust you.
Ways To Promote Your Product
#7.  Create An Amazing Article
So what's amazing? It's more than just a few descriptive paragraphs, lol. It's epic! It's the last post your reader should ever have to read, to make his purchasing decision.
It's a full review, but with:
A major introduction of the product.
All the facts you can possibly come up with.
How to use it.
A video showing how it's used.
All the benefits it provides to the user.
Relevant images.
Any troubleshooting tips for those who purchase.
I'm sure there's more you can add, depending on the product. Not only will this give your reader all the information they need to make their buying decision, but it's more likely your article will get shared with others.
#8.  Create a YouTube Video
Did you know that YouTube is the second largest search engine after Google? And videos can rank on Google as well. That's a lot of potential traffic.
This is what you should embed in your epic article.
Many readers appreciate watching a video over just text and images. But not a lengthy one. People are more likely to watch short videos. Try recording yourself through the entire review, and then cut pieces of the footage and create something shorter.
Are you reviewing a physical product? Then you should unbox it and show it in action. Is it a digital product? Then walk your visitor through the entire process starting with the sign in.
And don't forget to create a YouTube channel. This is great for your SEO because you have opportunities to rank for various keywords related to your videos. And make sure to leave your affiliate link in the description. Preferably at the beginning, before the "show more" button.
#9.  Host A Webinar
This is next-level stuff, lol. But a great way to promote your affiliate product or service. This is a powerful way to share with your audience.
Because it's live, it's personable. Your audience can engage with you directly and you're able to answer their questions immediately.
If possible, you can even invite the owner of the product to share even more valuable information.
An added bonus is to record your webinar so you can send it as a "replay" to those who didn't watch it live. Life gets in the way at times, and the audience members who registered but couldn't make it will really appreciate your replay.
If your webinar isn't time-sensitive, why not embed it on your website for further viewing. And remember to add your affiliate link!
#10.  Promote On Social Media
Don't forget your social media accounts as part of your marketing strategy. This usually takes a little finesse to be successful, but when it works, it can bring you many new visitors.
One thing I've discovered is that you don't get a good response if you promote directly to your followers. But if you go about it "indirectly", by linking to something valuable you're offering, you might see more interaction.
This way, you're not adding your affiliate link directly on social media. Your promoting something for "free", to get them to engage with you and start earning their trust. And when they get to where you've sent them, that's where you'll make your affiliate link available.
#11.  Gives Away A Bonus
Don't you love it when you purchase something and there's a free bonus included? This is something you can provide to your customers as well. Give away a bonus to those who purchase your product, as a thank you.
Unless this is a product or service you've created yourself, there will be other affiliates promoting the same thing. If you tell your visitors that this bonus is only available through your link, they'll most likely buy from you vs. someone else.
Your free bonus should be relevant to your product and something valuable.
It could be something like:
A special webinar that gives a walkthrough of how to use it. And how about adding a Q & A session too, so people can ask questions?
A discount coupon to another product you own or have access to.
A free product that compliments the one they've just purchased.
A quick-start ebook or PDF for added instructions or "make the best use of" guide.
Bonuses like this are a great way to make your visitor feel more comfortable and help them get "off the fence" to make a buying decision.
#12.  Promote To Your Email List
Your email list is a valuable asset to your business and an important part of any email marketing campaign. And just as you use social media, you should promote indirectly to your list as well.
There's nothing worse than being on someone's email list, and getting frequent affiliate links thrown at you each time. Your list needs to be nurtured with free valuable information instead of direct selling.
Send emails that provide high-value content, and then indirectly send them to your post, video, or webinar which in turn, includes any affiliate links. This way you're not seen as too aggressive.
#13. 

Take

Advantage of "Social Proof"
What happens when you see a crowd gathering at a market? Do you tend to wander over, to see what's going on?
People naturally gravitate to the masses.
This is the same with masses online, lol. Whenever possible, add additional information like the number of subscribers or buyers, the number of likes, the many comments, etc. Your readers love to hear how popular the product is.
Comments from others, who also recommend the product, can be an enormous help to your campaign. If possible, use this strategy:
Ask the owner of the product for discount coupons or free copies to give away.
Share with your readers that you're holding a contest to give one or two free copies, in exchange for a comment about how they'd use it and why it would help them.
Offer the discount to those who purchase the product, through your link, and come back to comment on how the product benefited them.
This is a great way to get tons of positive comments, which in turn provides the social proof to encourage even more people to buy.
#14.  Guest Posting
Have you been asked to guest post on a friend's blog? Or possibly interviewed by one of your peers in the industry?
As with social media and your email list, you can promote your product, but this needs to be subtle or indirect. You're usually allowed to link back to your site but link back to content that has your affiliate link. Don't like directly to the affiliate link.
I'm sure the owner of the site wouldn't allow this anyway, LOL.
Now, this might be a little tougher to do, but if you can develop a relationship with the owner of the product, this opens many opportunities. One of which may be the merchant allowing you to create a landing page directly on their site.
So when your reader clicks on your affiliate link, they are taken to the merchant's site, but on your own branded landing page. How cool is that?
And not only will this create trust from your visitors, but they'll feel more comfortable buying from "a friend" of the owner.
For your entertainment, LOL, take a peek at a video from Conductor.com….How To Fail At Marketing…
Conclusion
There are many strategies for creating a successful business. Many are well known by marketers in the industry, and many you will develop on your own.
The most important thing you could possibly do is to test the strategies you're currently using. If they're not bringing you your desired results, then test some more.
Tweak your campaigns to see what works. Sometimes something as simple as changing the wording can make a big difference.
And please don't forget your 3 Ps. Any successful business owner has had to have patience, persistence and perseverance.
Are you just starting out online? Or maybe you're just researching the process to see if it's something you'd like to pursue?
I can tell you from experience, that it's very much worth it. There's nothing better than creating a passive income from home, or from anywhere there's an internet connection.
I will often work at my local coffee shop. Right now I'm on holiday visiting my son in Houston. Sometimes I'm at the lake and working from my hammock, lol. It's wonderful!
And the best thing is that I've learned how to start and run a profitable business all on one platform.
They provide all the training, tools and support all under one roof. No searching online for additional training. No bouncing from site to site to get all the tools you need.
And the best part is you can join for Free with no credit card needed. They give you two free websites so you can test drive the entire platform. There's nothing else like it anywhere online.
Click on the image below, to read all about it. And when you join, I'll meet you on the inside to help you as long as you need me to. See you soon!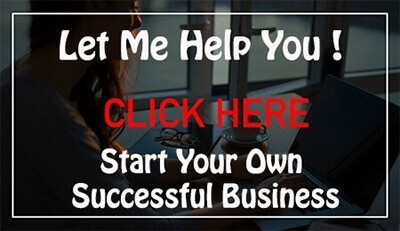 Do you need help in reaching success with your business? Try the strategies I've just shown you, and you'll be amazed at the difference it can make.
And if you have any more questions or comments, please leave them below. I'll get right back to you.
Your friend,
Suzanne