If you are looking to make money online, you've probably been searching for a way to do this, right? There are new products coming out all the time. And today's review is a system that came out in November 2018.
So what is Zippo Pay? Is it legitimate, or just another scam or lousy product that's online these days. Well, I'm glad you're here. This shows me your wisdom in wanting to do research before just blindly jumping into something new.
I will explain to you what it is, and how it works. By the end of this review, you will be able to make an informed decision whether this is for you, or not, OK?
This product represents only one form of online marketing, but on someone else's website. If you would like to learn how to create your own profitable online business, that doesn't depend on anyone else, please CLICK HERE.
What Is Zippo Pay?
This is a software application in the form of a "Payment" button, to capture leads (email addresses). This product was created by Bryan Winters, a successful online affiliate marketer.
What's Inside
Zippo Pay: Five day trial for $3, then $20/month. http://suestod.zippay.hop.clickbank.net
Training – 12-minute video
Products

Add Product – Upload your own products
Bonus – Dumb Little Cash Makers
DFY – Blueprint X (Done for you web funnel)
Bonus
ZP Unlimited Free ZP Marketplace Traffic
They will automatically add your listing to the ZP Marketplace website to get additional free traffic
Upsells
ZP Cash Funnels DFY – $47/month, or five day trial for $1, then $47/month charge

A continual supply of done for you web funnels, one per month
ZP super Affiliate Activator – $97, or five day trial for $1, then $97

If you're an affiliate of Zippo Pay, this software connects all your customer accounts to your own vendor account, and you'll get commissions if any of them become a vendor like you.
ZP Marketplace Mogul – $197

This will give ZP vendors the opportunity to "Featured" unlimited listing in their exclusive Zippo Pay marketplace. This is along the top, featured area that shows all the time. They plan to charge $197 per listing as the website grows in popularity.
Expected Costs
With the first upsell (which is highly recommended), $67/month.
Email capture service (autoresponder), $19/month and up depending on the size of the list.
Solo Ads for those with no list, $$$/month.
Who Is It For?

Personally, I believe this product can be useful for more experienced email marketers who already have a sizable email list, or wish to grow the one they already have.
Though Bryan says this system is fine for newbies, I don't agree. It's actually more complicated than it seems, and if you have no experience with email marketing, you will get frustrated.
Also, newbies won't have an email list to rely on. You'll only be able to rely on your social media following.
Bryan is the first to tell you that this system will only work with quality traffic.
For example, your own list that you've created. Many newbies can get drawn into junk traffic such as traffic exchanges or "safe lists".
You can also choose to use Solo Ads.  A Solo Ad is when you pay a vendor who sells the use of his own list.
He would take your email and send it to through his list. Depending on how many clicks you want, it can get very expensive. The average cost is about $1 per click.
And there's always a risk that he's not sending to a quality list, and you'll be out hundreds of dollars that's non-refundable.
How Does It Work?
You would most likely have seen this ad in your inbox, or possibly on social media. The sales page talks about how Zippo Pay will help you generate leads (email list subscribers), and income.
Unless you have some online experience, most of the video and descriptions probably went over your head, lol. I've been in this industry for several years now, and I had to rewatch it just to figure out what it was all about!
Zippo Pay is basically a PPL (pay per lead) system that allows your customers to either pay for your promotional offer or get it for free by referring a certain number of leads (email addresses). This system will work with any ethical niche.
The Video
This was one of the best sales videos I've seen in a while. And that's because this is created by a real person, not a fake one like I've reviewed many times before. And his one testimonial in the video is also a real person with her own YouTube channel.
Bryan Winters introduces himself and explains the process for you. He doesn't use all the typical hype and sleazy marketing gimmicks. It's refreshing to hear his sincerity.
He does give you some proof by making a real-time video promoting one of his products called Dumb Little Cash Makers. If you buy into the system, this is the product he gives you to promote.
And that's because he's making even more money by having you promote it, LOL
His "proof" is great, but you must also keep in mind that he probably owns a massive email list that he sends his promotions to. If you have a small, or no email list, your results will be considerably different, lol.
Bryan goes on to tell you this couldn't be released until they filed for a patent. This could be true… Or its just a smart way of getting you to believe this has never been done before. I really doubt its a new idea, haha.
He tells you his life's history, which may or may not be true, and talks about how he wants to help people. I really want to believe this, because this is what I teach my readers too. Having a solid business requires you to offer valuable & helpful information.
Bryan goes on to say that if you're a newbie with no product or web hosting, it's OK. Because the system will provide you with everything you need:
the generated Zippo Pay button
the Dumb Little Cash Makers product
the done for you web funnel
Now he does use a little scarcity tactic to try to get you to buy right away. He claims the price will go up drastically, soon. We have no way of knowing if this is true or not. This is simply a method to try to push your customers, and its commonly used.
The Product
This Zippo Pay Button can be used on any of your promotions and sales pages.
Your customers will have a choice to either pay for your promotion, or they refer an X number of people to get access to your promotion for free. So you are either getting paid or getting leads.
My concern here is that these leads are going through the Zippo Pay system. If you don't have your own email capture service, like Aweber or GetResponse for example, the leads are truly never yours.
You can access them through the system but there's no way to download them for yourself.
So you must have an autoresponder service already set up to link to, or sign up for a service you'll have to start paying monthly for.
There are any number of ways to use this button if you sell your own products and services. If you don't have any, you can purchase Bryan's first upsell for $47/month. This way you'll have access to one new product a month complete with its own web funnel.
You won't have a choice of products this way, but I believe Bryan is an ethical marketer so you shouldn't run into any problems promoting something scandalous, LOL.
You will want to make sure you send out campaigns fairly often though because your costs could run you about $100 per month before any profits.
When you get into the Vendor Center, you'll have access to his "flagship" product with its own done-for-you sales funnel.
Create your campaign and start sharing with your email list. I did find out that your first campaign gets sent out with some of his Solo Ads, to get you going.
You will also get some additional training on traffic sources, both paid and free.
If you have your own products, you can upload them into the system, and it will generate a Zippo Pay Button and accompanying check-out funnels.
I liked how Bryan always stresses ETHICAL niches and products. So if you decide to upload a PLR (private label rights – prewritten and sold) product, make sure its an acceptable one, lol.
The ZP Marketplace is a good idea, but I don't think it's taken off yet.
Bryan talks about unlimited traffic, but so far it doesn't have much.
And many of the products you click on aren't' even available yet. It's only been three months since his launch date, so maybe the marketplace will improve in time.
Here's Bryan's walkthrough video for additional information. It may or may not confuse you more, haha…
Pros
30-Day money-back guarantee
Great way to grow your email list
Cons
Will need first upsell if you don't own your own products
Should get your own autoresponder
The monthly cost would be $67/month + autoresponder cost
Final Thoughts And Recommendations

I really don't mind this product at all. I think it could be very useful for the right people. By that, I mean people who use email marketing as their income source.
I find Bryan to be a refreshing change to all the other "unknown" product owners I've reviewed this past year.
Do I think Zippo Pay is a scam?   No  
Would I recommend it?   Yes
If you are an experienced marketer who knows how to drive traffic to your promotions, this could be a great tool to help grow your email list.
But if you're new, I honestly believe you'll struggle to get off the ground. And that's only because you don't know how to find that targeted traffic yet, or have any of your own products.
If you purchase the first upsell, you'll have an easier time having a new product to focus on each month. Just remember that this will run you $67 month. And that's if you don't have your own autoresponder.
I should point out here, that if you do want an autoresponder service, to research carefully. Not many will allow you to collect emails via affiliate marketing.
As I suggested above, companies like Aweber and GetResponse are my recommendations for affiliate sales. They specifically say they accept them!
There's another point I'd like to make. Though this system looks fine and could be around for a long time, there's always the risk that it fails and Bryan takes it down. It's happened before!
Though Bryan seems much more ethical than many other product creators I've reviewed, he is still doing this to create his own passive income. And you can be sure that he won't sustain it if it fails. That wouldn't make sense, right?
OK, so the worst-case scenario, Zippo Pay is taken down. What then? Suddenly you've lost your entire email list if you didn't have your own service. And all of your sales funnels disappear. You're left with nothing.
That's what happens when you rely on someone else's material and website.
This is why I always recommend building your own business with your own website. That way you're not using rented real estate. You should own your real estate.
If you started out with your own business, you could then start using the Zippo Pay button. It's not required you use it on his products (though he'd love you to because then he makes money off of you). You can use it on your own products or services, on your own property!
Can I make you an alternative recommendation?
I would love for you to come and see where I run my business. I've been there since 2011 and love it.
When I started online, I knew absolutely nothing about marketing. They provided excellent training for all methods of online marketing, provided all the necessary tools to create it, and offer the best online community support there is available anywhere today.
In fact, its the community that's keeping me there, lol.
I'm a premium member, and my monthly cost is much lower than what you'll have to pay for Zippo Pay. And no upsells or surprises.
The best part is you can create a FREE starter membership with your own free website. And that includes hosting!
If you click on the image below, you can read all about it. And when you sign up, I'll be there to greet you and help you as long as you need me to.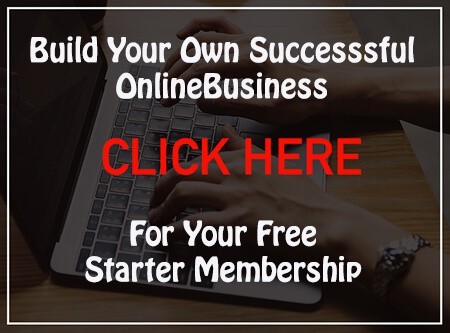 So where did you hear about Zippo Pay? Have you tried it yet? Please share with us. I'd love to hear from you.
If you have any comments or questions, please leave them below, and I'll get right back to you.
Cheers,
Suzanne