Are you looking for a way to make some extra cash online? There are many great ways to create an online income, but how? There's so many products out there to use.
What is the Millionaire Society? Could this be something legit, or another scam? You can never tell these days by just listening to the sales video.
That's why I write product reviews for you. I want to show you what's inside, how it works, and if it's going to help you. Then I'll give you my honest opinion, OK?
I'm so happy to see you researching these products before buying. And by the end of this review, you'll be able to make an educated decision.
If you'd like to bypass all the uncertainty, and start off on the right foot with the most current training, read where I learned to create my own successful business.
What Is The Millionaire Society?
This is a Clickbank product created by Mack Michaels. He's been an online entrepreneur for over 10+ years. This product was launched in 2010.
This product claims to be a 15 minute automated internet turnkey business system, to create an income of $30 per hour, without using ads, affiliate marketing or products.
There are supposed to be 135 turnkey internet business systems inside that you can leverage.
Millionaire Society – $4.95 for a 7-day trial, then $97 per month
What's Inside
Start Here – Videos
Step 1: Full Tour
Step 2: Using Roadmaps
Step 3: Your Concierge
Systems
Only four of the 135 are available?
How To Get 100K Visitors In Just 1 Hour – 7 Videos from 2012
How To Make Money On Clickbank – 7 Videos from 2012
Pinterest Profits – 7 Videos
Domain Flipping – 15 Videos from 2014
Roadmaps (Videos)
Affiliate Marketing
Turnkey Businesses
Traffic Generation
Software (For VIP Upgrade)
Affiliate Accelerator
Profit Bank – another product created in 2010 (explained below)
Businesses
160 PDF's – Business ideas
Library
All the above videos in one place – 78 in all
Offers – Links (will come at a cost)
PC Backup
PC Turbo
Web Hosting
Rolodex – Links
45 different links to websites, tools, software, script, and services the owner has used in his business.
Upsell
Vip Upgrade – $47 per month, downsell $37 per month
Expected Costs
Any successful online business would need a minimum of:
Domain name – $15/year average
Website hosting – $30/month and up
Keyword research tool – $49/month and up
Email capture service – $19/month and up
Who Is This System For?
Absolutely NO ONE! This product is so outdated that it will cause more harm than good. I can't believe you can still purchase this.
The most confusing part is why would anyone want to pay a monthly membership fee of $97. For what? It's never been updated, and gives you harmful advice.
May nine years ago it was a much different product, and the advice was current, but no longer. Were there actual turnkey businesses back then? We'll never know.
How Does It Work?
When I first saw this sales page, I was pretty skeptical. He is offering people to download his internet business to their computers? No way!
Did you know that this sales page was created in 2010?? Wow! It's OLD!
I listened to his video and want to share with you what I found, OK? There were some troubling comments he made that just weren't true.
My hope is that when you read this, you'll be able to recognize them in other product promotions. These are the usual tell-tale signs of a low-quality product.
The Sales Video Is Full Of Hype And Lies
Lie #1: 15 Minutes?
One of his first comments is telling you that you can create an internet business on autopilot in just 15 minutes.
Sorry, but that isn't possible!
And online business takes time and hard work. And yes, you can automate many of the processes, but it still takes work on your part.
And in 15 minutes?? LOL. I wish! But again, no way. If everyone could set up an entire business in only 15 minutes, we'd all have hundreds of businesses each.
Lie #2: Just One Click Eh?
Oh boy, this is getting more ridiculous by the second. He says you can make a lot more money with just a click of a button.
And as I said above, not possible. It would be nice, yes, but no way, lol.
Lie #3: Some Bold Claims
Now he claims you can make boatloads of money without:
Facebook Marketing
Twitter Marketing
Affiliate marketing
Paid advertising
Outsourcing
Buying products
Financial commitment
Software
Wow. That's quite the claim, isn't it? And you can make $262,800 per year with his newly invented "15-minute system".
What I find hilarious is that he slams other creators for promising you the same things but they're all lying. And he isn't, hahaha…
Lie #4: Exaggerated Processes
The funny thing is that he actually describes building a bonafide business, but makes it sound like it's too much work.
But that's what it takes, folks! And it's really not as bad as he claims. There are ways to get free help with much of this, and automation for the rest.
Getting it all done by using his 15-minute system just won't work! I promise!
Lie #5: But What Is It?
Notice how he keeps telling you he's going to show you exactly what it is, but never does?
That's another tactic to keep you hanging so you'll continue to listen, lol.
What he does tell you is that this is a "Turnkey System". In fact, he tells you that he's providing you with 135 turnkey businesses, and will be adding 5 new ones each week!
And all you have to do is watch his step by step video to show you how to set them up.
Sounds amazing doesn't it! But alas, it's just another lie!
Lie #6: My, So Generous!
OK, so I laughed out loud at this. He claims to spend hundreds of hours and $10K per month on this system, just for you.
He does all the designing and development of the highest quality businesses so you can profit. And it's all on him. You don't have to spend a dime on that.
That's so generous! All a lie, but sounds awesome, LOL.
It seems to me that if someone were actually that generous, and there are some out there, he wouldn't be hiding behind a fake name. Wouldn't you want to introduce yourself and make yourself known? Others do.
But he doesn't because his "system" isn't what he claims it is.
Lie #7: Scarcity Tactics
He says he has a 15 member team that can only do so much. So he has to limit the number of members he allows in. He could take this offer down at any time so you better join quickly. OK, just another marketing tactic to persuade you to buy.
These tactics push your emotional and psychological button, and he hopes you'll jump on it before thinking about it first.
Unfortunately, it's just another lie. He won't take anything down until it's not making him money anymore. Trust me on this!
Lie #8: Fake User Review
Most low quality will hire an actor from freelance sites like Fiverr, to create a video testimonial. Why? Because they don't have any actual happy customers to interview, lol.
And Millionaire Society is no different…
This video was posted on YouTube in 2012, so I didn't expect to find her on Fiverr. But to me, it's quite obvious that she's reading a script. It's just too perfect and like all the other testimonials I've seen.
OK, so now that he's hyped you up, let's see what the actual product is…
The Product Is Very Old And Outdated…
When you first get into the member area, you will see three videos giving you an overview of the system. Below that is another product offer called Profit Bank.
This has been around since 2010. I'm not sure how many times it's been updated, but you get three offers here:
App Coiner: This product is $27 and says you will get paid testing apps. I've written a review on App Coiner and I don't recommend this product
Feedback Agents: This product will cost you $47, and it's basically an online survey directory.
Internet Business Factory: This site hasn't been updated since 2013. It will cost you $4.95 for 7 days, and then $97 per month after that.
That's crazy! Paying that kind of money for probably very old and outdated information. Don't do it!
135 Systems??
When you click on the "systems" tab, you're all excited about seeing this 135 systems you can make money with. But don't hold your breath…
Yup, that's all you get…FOUR!! So what happened to the other 131 systems??
Personally, I believe these systems are just so old that the remaining systems are no longer usable or online. So all you have to choose from are these four, and they are so old and outdated, I could never recommend you use them.
I've managed to find a few, and gave you the links:
How To Get 100K Visitors In Just 1 Hour – This product will cost you $7.
How To Make Money On ClickBank – This product video #1 was posted to YouTube in 2012.

Pinterest Profits

– I couldn't find anything about this one, but it's probably just as old.
Domain Flipping – This product video #1 was posted on YouTube in 2014.
These video trainings are not only old and outdated, but they're definitely not "turnkey" systems. That means that there's nothing for you to copy, activate, or any done for you systems.
The videos discuss their topics and give you a general overview of what it takes to start a business in that industry. But because they are so outdated, the information you get will be useless.
In fact, using outdated techniques could actually hurt your business, and tick off Google. If you do that, you'll get nowhere fast!
Roadmaps
And again, these videos only give you general information about each topic. Each video shows you the steps required to start that business, but it doesn't show you "how".
The first two roadmaps, Affiliate Marketing and Turnkey Businesses have the same seven steps:
Have a membership to Millionaire Society
Decide on your niche
Choose a turnkey business from the "businesses" section
Download that business to your computer
Get hosting and a domain name
Upload your files to your hosting server
Get traffic to your new turnkey business
The third roadmap video called Traffic Generation has only 5 steps:
Have a membership to Millionaire Society
Start with the system titled "100K Visitors in Just 1 Hour"
Download all turnkey business relating to the keyword "traffic"
Search the library for the keyword "traffic"
Keep an eye on the latest news on the homepage.
That's it!! Just a bunch of "do this" but no "how to do it", lol. Ridiculous.
I have no idea why you'd be paying $97 per month. There's nothing here and the homepage doesn't look like it's been updated since 2010.
Frankly, I'm very surprised this product is still for sale!!
Software
This tab is only available if you opted into the VIP Upgrade. The strange thing is that they show the Profit Bank here again, and it's locked. But it was available on the homepage…??
Businesses
This tab has 160 business idea in the form of PDF's. These aren't turnkey "business in a box" ideas. It's merely information on different business methods.
And they're just as old as the rest of the product.
Here's a link to the first PDF on the list called Ad Swap Mastery. It was published in August 2012. The second PDF called Article Marketing Magic suggests techniques that are no longer advised…
In fact, some of these strategies can hurt your site. And so on it goes with most of these "business ideas".
Library, Offers, & Rolodex
The library just has all the videos listed on one page. The offers are for three additional products that will come at a fee for use, and the rolodex is simply a bunch of links that he himself has used for his businesses.
I haven't checked them all, but there are probably some dead links in here, seeing as this product was created 9 years ago.
Pros
60-day money-back guarantee
Cons
No turnkey, made-for-you systems
Unrealistic time frame – will take you MUCH longer to create
Old, outdated information
Only 3 business systems available
Expensive monthly fee for outdated information
Hasn't been updated
Final Thoughts And Recommendations

I still can't understand why this product is still available. It's really too outdated to be of any use in 2019. And the membership cost? What the heck for?
It's people like this that give affiliate marketing a bad name. People see this kind of offer, try it out, and discover it doesn't work. Then they get discouraged and think the whole industry is a sham.
It's very frustrating to those of us who sincerely want to help people make their own money online. It's a wonderful industry that can be very lucrative when applied with the proper training and tools.
This just happens to be one of the bad offers out there. I sure hope no one is ever convinced to purchase it. And if they do, I hope they take advantage of the 60-day money-back guarantee.
Is Millionaire Society a scam?   Almost!   Would I recommend it?   No way!
Affiliate marketing is one of the easiest ways for a newbie to start a successful business online. It's not a get rich quick method, but then none of them are. No matter what some might say.
All online businesses take time, persistence and patience. You put in all the hard work in the beginning, but then the fruits of your labour really pay off down the road.
Can I make you my honest recommendation?
I would love for you to come and see where I learned everything about online marketing, and where I run my business to this day. I started in 2011, and haven't looked back.
This platform is a proven success. And I'm only one of many success stories. They have been in business for 15 years and currently have over 1.5 million members.
That alone is proof that it works, don't you think?
Its an all-inclusive platform providing all you need under one roof. Here's just some of what they offer:
Training – Step by step courses, classrooms, tutorials, and live weekly webinars.
A domain registry – An easy way to find the perfect name for your business.
A website builder – With over 4,000 WordPress themes to choose from.
Website hosting – With powerful servers, security, backups, and emails, and more.
A keyword research tool – Find low-competition keywords for the best ranking.
A large and active LIVE community – They always have your back!
And much more…
And the owners, who you meet and interact with whenever you wish, are so confident in their platform, that they allow you to start with a FREE starter membership. No credit card necessary.
There's really no other place like this online today!
If you click on the image below, you can read all about it. And when you join, I'll be there to greet you and help you as long as you need me. See you soon!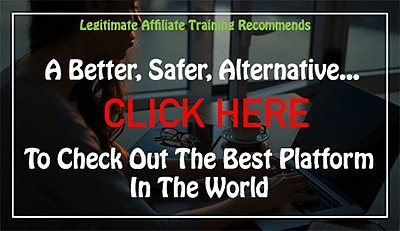 So where did you hear about the Millionaire Society? I'm curious because it's so old. I found this when looking through Clickbank, and was surprised it was still available.
If you have any questions or comments, please leave them below and I'll get right back to you.
Cheers,
Suzanne