Are you looking for a way to make money online? Affiliate marketing is an awesome way to do this! If you've been looking for a way, you've probably heard about this product.
But what is the CB Automator? It's a WordPress plugin that claims you can get your website with content up in 60 seconds. Really??
So the next question is if it's legit, or just another scam promising you instant riches?
I'm so happy to see you here, researching this product before buying. So many of the reviews out there are other affiliate marketers telling you it's great. But have they actually bought it? Why haven't they told you the downside of using this plugin?
That's why I wanted to write this review for you. I wanted to let all my readers know the truth about this product.
Sure, I love affiliate commissions as much as the next guy or gal. But not at the expense of my readers!!
Let me show you exactly what you'll get, how it works, and my honest opinions, OK?  Then I'll give you my best recommendation!
What Is The CB Automator?
This product is actually a WordPress plugin that contains 30 done-for-you Clickbank product reviews. The owner claims you can get paid up to $1200 per month in ClickBank commissions.
The creator is Ankur Shukla, and it was launched in August 2019.
CB Automator – $19 for one site, $29 for unlimited sites
What's Inside
Features:
Instant Launcher – upload your plugin and easily upload content articles.
Earn commissions – All products are from Clickbank.
Preloaded content – 30 done-for-you affiliate product review articles.
Visuals – automatically add videos, images, graphics and call to actions.
Traffic – get traffic from all the top social media sites.
Responsive – everything is mobile-ready.
Updates – automatic daily plugin and content updates.
Banners – built into each article in the header or sidebar.
Pop-ups – high converting boxes for more clicks and sales.
SEO – content comes SEO ready.
Admin area – allows you to edit, manage and control your affiliate site.
Upsells
#1: CB Automator Pro – $37 for one site, $47 for unlimited sites
Automatically adds SEO tags to your articles.
Automatically builds backlinks to your articles with 1-click.
Show videos or product images in your popup boxes.
Automatic content spinning for your product reviews.
Add unlimited new articles to your site on your own.
Insert any kind of HTML ads like Adsense, Amazon, etc, above or below articles.
Automatically turn your articles into PDFs with affiliate links.
Turn any article into a video with 1-click.
Show related offers from Amazon, Clickbank, eBay, Aliexpress, Walmart, BestBuy, Envato or GearBest.
Add unlimited Optin forms to build unlimited lists on your site itself.
Capture leads and sends to Aweber, Mailit, GetResponse, MailChimp, SendReach, ActiveCampaign, or SendLane with 1-click.
Turn any list of keywords into affiliate links across your site with 1-click.
#2: CB Automator Monthly Content – $27 per month
Get 10 done-for-you product reviews and affiliate offers each month to add to your site.
#3: CB Automator Developer Rights – $37 for 10 sites, $42 for unlimited sites
Create sites for clients and keep 100% profits
Create sites to flip on Flippa etc.
#4: CB Automator Hosting – $57, $67, or $72 packages
Cloud hosting for a one time fee.
Choose from Silver – host 5 websites, Gold – host 50 websites, Platinum – 100 websites
#5: CB Automator Site Set-Up – $57 for site set up
CB Automator Site Set Up Pro – $75.76 set up with 3000 backlinks & site booster
Full set up of your site.
Boost your site for Bing, Google & MSN/Yahoo search engines.
Create 3000 backlinks campaigns for SEO
#6: CB Automator Reseller Licenses – $69.92 for 50 copies, $74.92 for unlimited copies
Make $37 per sale and 50% on upgrade sales.
They take care of all the support.
Bonuses
1: Live Training – Learn how to make $8K per month by giving away free stuff on your site.
2: Sidebar Theme – Recommended WordPress theme to use for your site.
3: Marinate Theme – Another recommended theme.
Expected Costs
Domain name – $15 per year (average)
Hosting – $30 per month and up
Autoresponder – $20 per month and up
My Summary Review Video
Who Is This System For?
In my honest opinion, no one. I know it sounds like a great solution for not writing your own content, and of course, getting paid commissions.
But… over a thousand people, so far, are using the same content. The risks of publishing duplicate content, even duplicate spun articles, are just too high.
The only people who really succeeded with this product would be the first few who bought it. There was little chance of duplication and saturation in the beginning.
Ankur says this is great for beginners who haven't worked in the affiliate marketing industry, and he's right about that but doesn't tell you all the cons of using this plugin.
Now if you were to only advertise through your email list or a bought list like Solo Ads, then it could bring in some commissions. But I really believe it won't work well for getting free traffic on Google.
How Does It Work?
This plugin seems like a content writer's dream. I mean who really likes writing these reviews? I don't mind because I want my readers to know what to expect when they want to buy a product, but it takes a lot of time and research to create a great review.
Mind you, my reviews are my honest opinion and not all of them are positive. These reviews will all be positive so that you can make money on the affiliate sales!
Let's go through the sales page first to see what Ankur says…
The Sales Page Is Chock-full Of Information
So there's lots of info here, and it all looks amazing. But of course, why shouldn't it. Ankur is a successful marketer after all, lol!
I was impressed with his video. He showed you accessing his Clickbank account to show how much he's made so far. An actual walkthrough with no fake images. That's a first for me…
And he didn't boast about making thousands of dollars overnight which was also refreshing to hear. His week thus far was under $100, and his affiliate sales the month before were just over $1K.
So it does work but without all the unrealistic income claims.
Ankur goes on to tell you that all the marketers making 6 figure incomes have worked hard to get where they are. They regularly create graphics, product videos, and review articles. They earn traffic from social media, search engines and their email lists.
He then explains how he's created a software that can do all this for you with just one click.
Sounds too good to be true, doesn't it? Create a fully automated affiliate site in just 60 seconds?
These are the steps Ankur says it takes to get set up:
Upload the CB Automator Plugin to your WordPress site.
Add your ClickBank affiliate ID and select how many posts you want every day.
Press one button (Force Import) and your site start getting content in seconds.
OK, I have a million questions right now! But first, let's look and see what the plugin actually looks like…
The Plugin From The Inside
When you click to purchase the plugin, you'll be presented with six different upgrades. You always have the opportunity to say no thank you if you scroll to the bottom of each OTO sales page.
If you do wish to try this, I would recommend at least the first upgrade for the Pro version. It has considerably more options for $18 more.
If you're not adding this plugin to an existing site, you will need to have purchased a domain name and website hosting to get started.
Once you've uploaded the zip file to your WordPress platform, you'll be able to choose a theme for your website.
You would then go to "plugins" and you'll see CB Automator. Click to activate.
Now you'll see CB Automator on the lower left-hand side of your admin area. Click on settings, under the "importing" tab, and you can select how many articles are posted each day. Ankur suggests one per day.
Then insert your ClickBank ID in the appropriate spot.
This plugin has 30 done-for-you articles for you to access. By clicking the "force import" button, it'll bring up the articles in the draft mode. These reviews are written about the current, best-selling products available on Clickbank.
The posts are pre-written and optimized with your affiliate link. The reviews are very well done with images, a video, pop-ups, pros and cons, and call to actions.
This is what your website could look like, in the image below. Notice that your articles are in three different niches:
Online Marketing
Relationships
Weight Loss
My Honest Concerns
So OK, this plugin does everything Ankur talked about on his sales page. But that being said, I have some serious concerns.
#1: Duplicate Content Won't Rank
This is the most serious issue I can see. When I viewed the sales page in September 2019, it stated that there were already over 700 plugins sold.
I'm guessing that there are more like 1000 or more by now. So what does this mean? That there are at least 1K review pages being published on 1K websites.
I know there are billions of people searching online every day, but that doesn't change the fact that Google hates duplicate content.
That means Google won't rank duplicate articles.
This is why Ankur has included spinners in the Pro version. (If you didn't purchase the upgraded version, there are free spinner software sites online.)
Personally, I don't like the idea of spinning an article. Have you ever tried it? Most of the time you still have to re-write a lot of it because it just doesn't make sense, lol.
#2: How Many Times Can One Article Be Spun?
So the next obvious question is how many times can one article be spun and still be unique? Have you ever checked how these spinners work?
They usually take the noun or the verb and come up with alternate words. Now consider if 1K articles are getting spun. Do you think these spinners can come up with that many variations? NO
In my opinion, after the same article has been spun many times, there will still be duplicate spun articles!
I think the only people who will have success being ranked on Google will be the first few people who bought this plugin.
#3: This Now Becomes A Lot Of Work
To stay ahead of all the competition, you'll have to edit your posts quite a lot to be unique. There goes the one-click idea!
You probably purchased this because you hate writing content. Or maybe you're new and don't know how to write content. This plugin seemed to be your perfect solution.
Um, nope! Not anymore.
You can set up your website in 60 seconds, sure, but you will still have a lot of work editing your content if you hope to attract free traffic from Google.
And can you imagine how saturated the online world will get with these posts? Even if you spend time editing, the same design and layout, the same videos, the same images… wow!
It'll be pretty hard to be unique unless you change everything. And if you end up doing that, why bother with this plugin? Kind of defeats its purpose, right?
#4: The Issue Of Traffic
All online marketers know that if you don't have traffic coming to your site, you can't expect any sales.
If this plugin didn't have the duplication issue, it could eventually attract a lot of traffic once Google started to rank your site.
But even with no issues, anyone with a new website will have to be patient to see a good amount of traffic. Google won't rank a new site until it sees that it's been active on a regular basis and starts to gain some authority.
And then there are those other 1K websites you're competing with.
Posting your content to social media will help. Do you have a large following?
And there's also the more expensive Solo Ads. These are vendors who will charge you for the use of their email lists. So for about $1 per click, you could blast an email to his list.
Just don't forget that the average conversion (sales) through Solo Ads is about 10%. So if you buy 500 clicks for $500, you may only get about 50 sales.
I hope the commissions cover your expense? Mail out the high ticket offers, lol.
#5: What Are You Doing With Your Subscribers?
This plugin gives you the ability to store all your subscriber emails right on your site. That's really handy for sure. But then what?
Those of us who have been working as marketers online already have our own autoresponder. If you're new, you will still need to get one.
The ones that the pro version has integrated into the platform are good ones for you to consider.
Most of them will start you out with a cheaper package at about $20 per month or so. But that may be only up to 500 subscribers. After that, the prices can climb quite a bit.
And as a newbie, you'll have to look for some training on how to properly set up email campaigns to utilize your list. You could find some free advice online, but it'll be limited unless you pay for a good program.
Pros
Low cost
30-day money-back guarantee
Newbie friendly
Done-for-you product reviews
Cons
Duplicate content won't be ranked
Online saturation with same content layout
Content should be edited to make it unique
Must purchase a domain name
Must purchase hosting services
No long-term potential
Final Thoughts And Recommendations
I wanted my review to be honest, unlike the many affiliate reviews out there. They are all pushing the product to make sales and offering a bunch of bonuses with your purchase.
BTW, don't be fooled. Many of these bonuses lead you down a rabbit hole that's hard to come out of, lol. And many are promotions to buy even more products.
The funny thing is that many of the reviews are similar in design as well. Maybe not with using this plugin, but they're all using something, lol. They are all too similar…
The CB Automator is a great idea but has its flaws, for sure. If it wasn't for the duplication and saturation issues, I'd highly recommend it. But alas, I can't.
If you're an online marketer who knows better, and knows many of the advanced strategies to bypass these issues, then sure, go ahead.
Or you may have a huge email list that you can market to.
But if you're new to this industry, I really don't think this is the right way to start. Yes, he says it's great for newbies because all the work is done for you. But that's misleading… For all my concerns listed above.
Is CB Automator a scam?   No
Would I recommend it?   No
If you're new to this industry, there are many, better, safer ways to get started. Affiliate marketing is awesome. That's why I got started with it.
But I do things much differently. I want to help my readers with the best advice possible. I don't just promote product after product in hopes of making money.
I hope to build a trusting relationship with you, with useful tutorials and help. And someday, if I ever recommend something, it's because I've used it and it could help you as much as it's helped me.
Can I make you my sincere recommendation?
I would love for you to come and see where I learned everything about affiliate marketing, and where I run my business to this day.
This is an all-inclusive platform that has everything you need under one roof. It's designed for beginners and the struggling experienced alike. I truly believe this is the best place to start creating your own passive income!
Here's some of what they offer:
Training – Step by step courses, classrooms, tutorials, and live weekly webinars.
A domain registry – An easy way to find the perfect name for your business.
A website builder – With over 4,000 WordPress themes to choose from.
Website hosting – With powerful servers, security, backups, and emails, and more.
A keyword research tool – Find low-competition keywords for the best ranking.
A large and active LIVE community – They always have your back!
And much more…
And the owners, who you meet and interact with whenever you wish, are so confident in their platform, that they allow you to start with a FREE starter membership. No credit cards necessary.
There's really no other place like this online today!
If you click on the image below, you can read all about it. And when you join, I'll be there to greet you and help you as long as you need me. See you soon!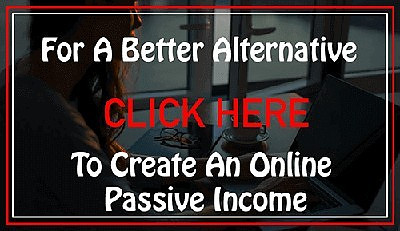 So where did you hear about the CB Automator? Did it come to your inbox, or on Facebook? I got mine in my inbox.
If you have any questions or comments, please leave them below and I'll get back to you.
Cheers,
Suzanne
P.S. Please share with your friends and family