Are you interested in making extra cash online by selling on Amazon? If you are, then you've probably come across Smart Profit App during your research.
But what is Smart Profit App? It this product legit or another scam? I don't blame you for wondering. The scams online outnumber the legitimate products, and it's important to do some thorough research before purchasing anything.
I wish I could tell you the videos will reveal what's inside, but nope! So many videos just lie to you and promise the moon. Many don't deliver what they promise, and you've wasted your time and money!
I'm so glad to see you here doing research. And in my Smart Profit App review, I'll show you exactly what to expect, how it works, and then give you my honest opinion OK? By the end of my post, you'll be able to make an informed decision about getting this.
And if you'd just like to avoid all the hype, why not come and see where I learned true success!
What Is Smart Profit App?
Smart Profit App teaches you how to become an Amazon Affiliate. It was launched in May 2019 and available on ClickBetter.
The video claims that Robert Fisher is the owner, but this is only a pen name. The owner is unknown.
Smart Profit App – $37, downsell $9
What's Inside
Smart Profit App – 1.0 (Main Product) – 48 page PDF
This PDF gives you information about how to become an Amazon affiliate.
Smart Profit App – CPA (Click Per Acquisition) – 18-page document
This Word document introduces you to the world of CPA
Upsells
Smart Profit App 2.0 – $197
Smart Profit 2.0 – Video format of information given in the 48 page PDF – 15 short videos (2 to 4 min. each)
Smart Profit Instagram – PDF and 4 videos (same info as PDF)
Smart Profit YouTube – PDF and 4 videos (same info as PDF)
Smart Profit Pro – $177
Smart Profit Pro – 98 page PDF
Smart Profit Pro Video Training – 16 videos (same info as PDF)
Social Media Marketing – 10 lessons with templates and videos
Smart Profit Social – $97
Smart Profit Facebook – 21 videos
Smart Profit FB Marketing – 2 videos
Smart Profit Snapchat – 26 videos
Expected Costs
Any successful online business would need a minimum of:
Domain name – $15/year average
Website hosting – $30/month and up
Keyword research tool – $49/month and up
Email capture service – $19/month and up
Truth Be Known…
It is the exact same product, previously released as so many other product names. As best as I can tell, this is their timeline:
And I must say, it isn't any better this time, lol. I truly hope I'm done reviewing this product!
Who Is This System For?
No one! I've said it before, and I'll keep saying it, lol. The training inside is insufficient. You're not getting enough to actually help you get going.
My biggest concern is that the training is old and outdated. They teach you things that can hurt your business now, as well as suggest doing things that aren't even possible anymore.
Amazon has undergone many significant changes since this material was printed. Some training they give you don't apply anymore.
And as far as his income claims? They're ridiculous. Being an Amazon affiliate is the lowest paying of all affiliate marketing techniques.
There is a much easier way to make money online, and when you get to the bottom of my review, I'll show you how, OK?
How Does It Work?
This is like deja-vu! Let's go through it all again, and maybe something different will pop out this time, haha.
The Sales Page & Video Nonsense
The sales page is fairly clean this time, with only one crazy income claim. The video has the usual hype and lies. Let me show you what I found, just in case you haven't read any of my other reviews.
I'm hoping you'll be able to recognize this hype if you should happen across similar future products, OK?
Lie #1: Ridiculous Income Claims
The top header on the sales page is a bold "Earn $13,127 Per Week Starting Today". Now how would you take this? As being able to make that kind of money TODAY? Or you'll start selling today and make that kind of money soon?
Either way, you take it, it's all hype! There's absolutely no way you will make that kind of money today, next week, or next month.
Please trust me when I say that making that kind of money with Amazon takes a TON of work, TON of time, and a TON of experience. Sure, it can be done, but it's not at all easy!
Lie #2: Highly Confidential?
It makes me laugh when these product creators say crazy things like this. What's so highly confidential about being an Amazon affiliate? It's being done by millions of people worldwide, lol.
He goes on to tell you he has a new trick that will have you earn money online before anyone else!
Lie #3: I Can Start When?
The narrator claims you can start under 30 minutes and 17 clicks. What?? That's hilarious!
I would love to see how someone can build an online business in 30 minutes, let alone with only 17 clicks. I don't know why they insist on lying to you this way.
Well, actually I do. They are hoping to push your emotional and psychological buttons to get you all excited about the possibility of making fast money with ease.
But you know what? If it's too good to be true, it usually is!
And in this case, it's definitely NOT true. But they're hoping that you are totally inexperienced when it comes to affiliate marketing, and will believe every word they say… You aren't, right?
Lie #4: The Real Experts Aren't Telling You How
Really? The experts are keeping the secrets of their methods, but he's willing to help you learn. LOL Ya, sure he is…
He has it kind of backwards I'd say. If anything, it's the legitimate and successful marketers you need to learn from not him. He's just trying to persuade you to buy a crappy, old product, so he can make money off of you.
I can almost guarantee you that there'll be no support for you if you get stuck. And you will get stuck!! Because this training is old and won't work anymore.
Lie #5: Aha!
I thought this video sounded more familiar than all the others. That's because it's the same video as the Smart Cash App!
And the give away was right in the video. He called his "NEW" product the "Smart Cash App".
Here's the video. If you scroll ahead to 9:39 minutes, you'll hear it too:
The Product Never Changes…Sigh
The PDF's and videos are short and are quite generic. They give you an overview of selling on Amazon, as well as the Click Per Acquisition (CPA) market.
But seriously, the information you get is nowhere near enough to help you build a successful business. There's just no way you can properly explain any techniques in such short videos.
And of course, there's the outdated information you have to be aware of, that's no longer useful.
For instance, chapter 14 of the PDF is about Amazon aStores. They have long been retired, yet this training is still being sold today. The image below is the list of chapters …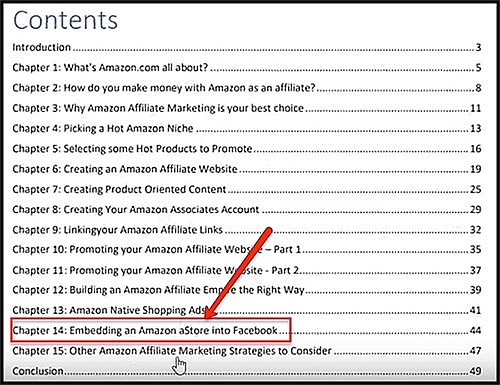 The image below is the current page I found on the Amazon Associates site regarding aStores…
So you can see that the original training was created prior to 2017, and it no longer applies today.
This Is An Old PLR Product
PLR stands for Private Label Rights. Someone writes the content and/or creates video training, then sells the rights to others for their use. Certain rules apply such as editing, putting your own name on it, resale or free, etc.
Smart Profit App is actually called Amazon Affiliate Profits. This guy didn't use all of it, but if you scroll down, you'll see the same training guide table of content.
The was created prior to 2017 for them to have included Amazon aStores.
Upsells
You might get a little more advanced training with the upgrades, but you'll have to spend hundreds of dollars to get it. It's just not worth it.
I never trust a product with an unknown owner, let alone his upsells. And if the upsells are part of the same PLR, then they're certainly not worth buying. They'll be as outdated as the initial product.
Better Alternatives
If you're truly interested in selling Amazon products, there are much better and safer ways to learn. You need to be able to access the most current training to be successful.
Udemy has many great courses you can get. And with their courses come access to the instructors for when you have those inevitable questions, lol.
Amazon will be the most current training, and it's free.
Pros
60-day money-back guarantee (from Clickbetter)
Low cost
Cons
Unrealistic income claims
Outdated and insufficient training
Old product, new name
Final Thoughts And Recommendations

Will this be the last time I review this product?? LOL, Probably not. It's frustrating, isn't it? It's why affiliate marketing gets a bad name.
This makes me angry because this is a wonderful industry to create an online income. Those of us who are truly succeeding is because we're here to help and offer legitimate advice.
This is why these product creators hide behind a fake name. They don't want their reputations ruined. Can you imagine what would happen if their customers found out who they really are? What a backlash he'd get.
You see, they're more interested in making money than in providing solutions for people's needs. That and no moral compass, lol.
It should be a crime, haha. But it's not. And that's why I write these reviews for you. My hope is to teach you what to look for and guide you away from the junk and towards something truly helpful.
Is Smart Profit App a scam?   No  
Would I recommend it?   NO
If you're truly interested in learning about online affiliate marketing, there are excellent ways to learn. What you need are the proper, current and updated training, as well as the tools to get you up and running.
And when you can start off on the right foot, without bouncing from product to product with crazy, unrealistic promises, you're so much farther ahead.
All those who look for these "shiny objects" in hopes of making quick money, actually end up failing and getting frustrated.
They're wasting all their time and money on things that won't work. But I truly want you to avoid all that and guide you somewhere safe!
Can I make you my honest recommendation?
I would love for you to come and see where I learned everything about online marketing. This platform breaks down the entire affiliate marketing process from A to Z. And it's designed for newbies who have absolutely no experience.
I have been running my business there since 2011, and haven't looked back.
This platform is a proven success. And I'm only one of many success stories. They have been in business for 15 years and currently have over 1.5 million members worldwide. That alone is proof that it works!
The nice thing is that everything you need is provided under one roof. Here's just some of what they offer:
Training – Step by step courses, classrooms, tutorials, and live weekly webinars.
A domain registry – An easy way to find the perfect name for your business.
A website builder – With over 4,000 WordPress themes to choose from.
Website hosting – With powerful servers, security, backups, and emails, and more.
A keyword research tool – Find low-competition keywords for the best ranking.
A large and active LIVE community – They always have your back!
And much more…
And the owners, who you meet and interact with whenever you wish, are so confident in their platform, that they allow you to start with a FREE starter membership. No credit cards necessary.
There's really no other place like this online today!
If you click on the image below, you can read all about it. And when you join, I'll be there to greet you and help you as long as you need me. See you soon!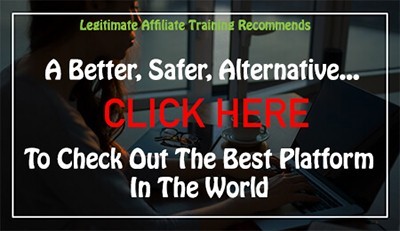 Did the Smart Profit App come to your inbox, or did you see it on social media? What do you think about this product? I'd love to hear from you.
If you have any comments or questions, please leave them below and I'll get back to you.
Your friend,
Suzanne
P.S. Please share!