Have you heard of Clickbank? If you're looking to find training about being a Clickbank affiliate you've probably come across a product called CB Wealth.
But what is CB Wealth? Another scam, or could this be legit?
I don't blame you for wondering. There is so much junk available that's not worth the money, even if it is only $37. And that's why I'm so happy you're here doing your research.
By the end of my review, you'll know what it is, how it works, and if you should consider purchasing. My desire is to show you exactly what you'll get, and if its anything like what the video promises.
Are you tired of trying to find something that actually works? I can help you there! I would love for you to see where I learned everything about succeeding online.
[adinserter block="1″]
What Is CB Wealth?
This is a Clickbetter product (not to be confused with Clickbank, or CB Wealth Formula by Anik Singal).  The video claims to provide digital training for how to become a Clickbank affiliate. It also includes training for Amazon affiliates as well as FBA (Fulfillment by Amazon).
The owner of the product is unknown, even though he calls himself James Robertson. But this is a fake name!
The product was launched in February 2019.
CB Wealth – $37
What's Inside
CB Wealth Course PDF's:
Course Intro
Cheat Sheet
Mind Map
Resource Report
Ready Make Sales Page
Sales Video
Legal Pages
Graphics
Articles
Banners
Email Swipes
CB Wealth Video Training (Video):
Introduction – 1:34 min.
Choosing A Niche – 3:46 min.
3 Layer Conversion Systems for Clickbank – 11:11 min.
Clickbank Marketing Overview – 15:22 min.
How To Select A Product – 3:19 min.
Finding Keywords – 0:58 sec.
Quora Answering Questions – 4:59 min.
Commenting On Blog Posts – 3:10 min.
Forum Marketing – 4:29 min.
Twitter Marketing – 2:45 min.
Automated Facebook Marketing – 1:43
Conclusion – 0:40 sec.
CB Wealth Website
Download your ready-made website & graphics
CB Wealth Audio
Lesson 1: CB Wealth Audio
Lesson 2: Websites
Lesson 3: Graphics
CB Wealth 1.0
CB Wealth AZ – Overview about how to sell on Amazon, 6 PDF's
CB Wealth CPA -Introduction to CPA (click per action) strategy, 2 PDF's
CB Wealth Traffic Course – Discusses traffic strategies using social media platforms, 3 PDF's
CB Wealth FBA – Explanation of "Fulfillment By Amazon", 1 PDF
Upsells
#1: CB Wealth 2.0 – $194
CB Wealth 2.0 – Overview on how to become an Amazon affiliate – 15 short videos (2 to 4 min. each)
CB Wealth 2.0 Instagram – PDF and 4 videos
CB Wealth 2.0 YouTube – PDF and 4 videos
CB Wealth 2.0 Twitter – PDF
#2: CB Wealth Pro – $177
CB Wealth Pro – Overview of selling on social media.
CB Wealth Pro Video Training – 16 videos
CB Wealth Pro Social Media Marketing – 10 lessons with templates and videos
CB Wealth Pro Traffic Video Course – 12 videos discussing traffic sources
CB Wealth Pro List Building – this is a new module added to the older product
#3: CB Wealth Social – $97
CB Wealth Facebook – 21 videos
CB Wealth FB Marketing – 2 videos
CB Wealth Snapchat – 26 videos
CB Wealth Bing Ads – this is a new module added to the older product
[adinserter block="1″]
Who Is This System For?
If you're searching for an overview of Clickbank and Amazon affiliates, then that's all you'll get. There is no way there's enough training here to actually make you money, lol.
But you also need to know that this is an old product that's simply been renamed and relaunched. It has some very outdated information that will no longer apply.
It's the EXACT same product as 24/7 Wealth Club. I didn't recommend that one, and won't again with this one, lol.
For that matter, it's so old that it's also been called:
[adinserter block="1″]
How Does It Work?
This is a product from a creator who's known as a serial launder. They take a product, and maybe made a change or two, then keep relaunching it over and over and over again.
And the purchase invoice tells us even more! It's been also called the Smart Profit App. The only change to these products is that they are now on a platform called Clickbetter, rather than Clickbank.
This is another affiliate network. Smaller and not known as Clickbank is, but offers the same 60-day refunds on products.
So why did this owner change? Who can say?
The Video Is Pretty Typical
This video, narrated by a paid spokesperson, has the usual hype and lies. It covers the usual areas that I always hear in these scammy products:
#1: Outrageous Income Claims
According to the sales page, this system will show you how to make $25,921.75 in under 30 days. Ridiculous!!
Isn't it amazing how they always come up with such a detailed number? Down to the .75 cents, LOL.
#2: Fake Owner
As usual, the owner never introduces himself. And that's probably for a good reason… He doesn't want to ruin his reputation. Can you imagine if people found out who he was. Especially if they bought more than one of his lousy products, lol.
The narrator calls himself James Robertson, which is obviously fake. And he gives you a depressing sob story in hopes of you connecting with him. It's a well-used marketing tactic.
And of course, he tells you that he doesn't care about money and that he just wants to help you make money. So he's offering you his entire system for only $37, plus $1500 of bonuses if you buy right now! Ya, right…
#3: No Explanation About The Product
Do you ever notice how these videos never tell you what exactly the system is? Sure, they talk about how much money you can make, and how you'll learn to make thousands of dollars from your own home. But no hints to what it even is.
This is just another marketing tactic to press your emotional buttons.
He talks about nice houses, cars, and vacations which might get you excited.
He's hoping to hype you up, so much, that you'll buy the product before even thinking about it.
#4: Fake Testimonials
It's amazing to me that these product creators can simply throw out a name and a number as proof that his system works. Really? Where's the proof? No documentation? No interviews?
Well, at least he didn't include the usual fake video testimonial that is so often included.
#5: It's A Secret, Never Before Seen
Haha! This always makes me laugh. There are no, never before seen systems out there. They've all been used by many online marketers.
This is just another way for him to persuade you to buy. Who wouldn't want to be in on a "secret"?
#6: Scarcity Tactics
Another way to push you into buying is trying to make it sound like there's very little time left for you to get in. Which is absolutely ridiculous because these products are available to anyone, at any time.
These owners will leave these products available as long as they are selling!
The Product Is The Same Junk
Yup, just what I expected. The same old, outdated material, again! Will this guy ever quit?
Just like all the other product names I've shared with you above, this is no different. Same exact member area, but with the product name swapped out to CB Wealth.
So disappointing.
And didn't the video promise a made-for-you-system? Where's the system?
Most of this product is his reselling a couple of PLR's he's purchased. A PLR is a "private label rights" product written by another author, who sells the rights to customers for resale.
In this case, the Clickbank training is a portion of a PLR called "Clickbank Marketing Secrets". This product is a little newer, so the overview is better.
But the Amazon training isn't good. This portion comes from a PLR called "Amazon Affiliate Profits", which hasn't been updated since 2016.
Do you know how much has changed with Amazon since 2016? A lot. Here's one example… The training shows you how to set up your own aStore on Amazon. This is useless information. Check out chapter 14.
Amazon Associates completely retired the aStores in October 2017!
You would have to spend time weeding through any training to see if it's still applicable to today's marketing strategies. You would really be better off going elsewhere.
Better Alternatives For Clickbank
If you really want to learn about Clickbank affiliates, there is more current training available online.
ClickBank Knowledge Base – Clickbank offers its own training. Why not go to the source itself?
Udemy – This site has many amazing courses about any topic you can think of. And you'll often find their $200 courses on sale for $14.99
Amazon – The Clickbank Marketing Secrets ebook is being sold by different authors. This link here is the cheapest at $2.96 for Kindle or $12.99 for a paperback.
Pros
60-day money-back guarantee
Cons
Outrageous income claims
Unknown owner
Old and outdated material
Insufficient training
[adinserter block="1″]
Final Thoughts And Recommendations
Well, this is just another old product with a new name. This owner has relaunched this product so many times, I'm losing count, lol.
Is CB Wealth a scam?   No   Would I recommend it?   NO
I'm not really laughing, though. Actually, this makes me mad. It's people like this who make a bad name for affiliate marketing.
Online marketing is a wonderful industry to create a passive income. And when it's done properly, it can give a lot of people solutions to their problems.
That's why I'm reviewing products like these. My desire is to help people learn that anyone can start their own online business and be successful. And steering people clear of lousy products like this is one of the things I do to help.
Can I give you my honest recommendation?
I would love for you to come and see where I learned all about online marketing, and where I run my business to this day. I started in 2011, and haven't looked back.
This platform is a proven success. And I'm only one of many success stories. They have been in business for 15 years and currently have over 1.5 million members. That alone is proof that it works!
The nice thing is that everything you need is provided under one roof. Here's just some of what they offer:
Training – Step by step courses, classrooms, tutorials, and live weekly webinars.
A domain registry – An easy way to find the perfect name for your business.
A website builder – With over 4,000 WordPress themes to choose from.
Website hosting – With powerful servers, security, backups, and emails, and more.
A keyword research tool – Find low-competition keywords for the best ranking.
A large and active LIVE community – They always have your back!
And much more…
And the owners, who you meet and interact with whenever you wish, are so confident in their platform, that they allow you to start with a FREE starter membership. No credit card necessary.
There's really no other place like this online today!
If you click on the image below, you can read all about it. And when you join, I'll be there to greet you and help you as long as you need me. See you soon!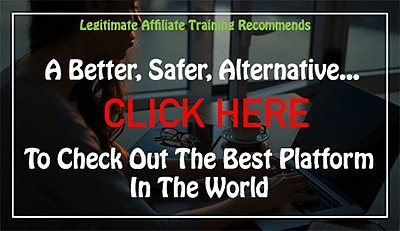 Did you hear about CB Wealth from your inbox? Or maybe on social media? I'm amazed it's still around. And I expect to see it again named as something else, lol.
If you have any more questions or comments, please leave them below. I'd love to hear from you!
Your Friend,
Suzanne