Many people think MLMs and affiliate marketing is the same thing.  But there's a vast difference between multi level marketing (MLM) and affiliate marketing.
Are you looking at either of them to make additional income? If so, let's go over the differences between multi level marketing vs affiliate marketing, so that you can decide which one is best for you.
I have personally been involved with both these methods, but I'm now only doing affiliate marketing. MLM's didn't work for me, especially online, and I'll share with you why.
Here is where I learned how to succeed with affiliate marketing.
Multi Level Marketing vs Affiliate Marketing
Definition of MLM
According to Wikipedia,
"Multi-level marketing (MLM) also called pyramid selling, network marketing, and referral marketing, is a marketing strategy for the sale of products or services where the revenue of the MLM company is derived from a non-salaried workforce ….. while the earnings of the participants is derived from a pyramid-shaped commission system."
In other words, the sales of the company's product is sold by members, not employess.
The shape of the network marketing system is in the shape of a pyramid, and the recruitment fees and product sales are shared with everyone in the upline.
MLMs have been around much longer than onlline affiliate marketing.  The internet isn't all that old, but network marketing has been here for as long as I can remember.  Do you recognize names like Amway, Avon, Tupperware, Mary Kay, etc.
These are still around, and are still MLMs.  All the successful members have built large teams and getting residual income from the people they've recruited below them.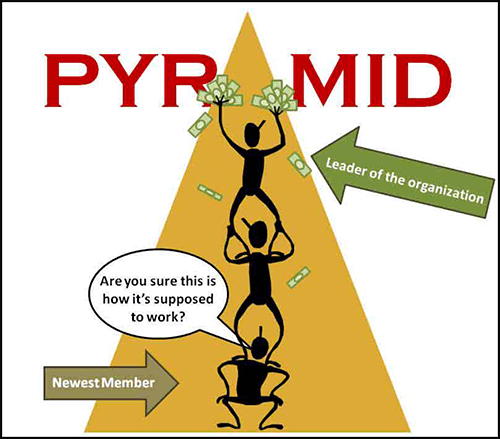 The MLM is commonly looked at as a pyramid scheme, but is legal because it offers a product or service.
Unfortunately, these products and services are not the priority of the business. Recruiting is!
In order to make any money, you need to recruit people to your team, or below you, called your "downline". The products and services are rarely enough to pay you any decent amount of money. It's the recruiting of members that make the most money.
If you're not near the top of the pyramid, you won't see any significant rewards.
The members at the bottom share the majority of their commissions with the people above them. That's why it's necessary for members to build strong downlines to make any money.
Don't get me wrong, there are successful network marketers out there, just not many.
I happen to know a couple who do extremely well. They are gifted leaders and know how to motivate the people under them.
I was part of this MLM, but without those particular gifts, I just couldn't sustain any income. Running meetings and trying to convince people they needed to join, just wasn't my thing. I decided to cut my losses and quit.
And I was glad I did!  The FTC shut them down!
Even though the members were selling legitimate products, the owner and the few working close with him were found to be "shifty" (for lack of a nicer term), and had all their money frozen and business shut down!
My friends, who were doing really great with it, suddenly lost everything!
And that's the risk of working with a mulit level marketing business.  You're at the mercy of the higher-ups.
Definition of Affiliate Marketing
According to Investopedia,
"Affiliate marketing is an advertising model where a company pays compensation to third party publishers to generate traffic or leads to the company's products and services. The third party publishers are referred to as affiliates and the commission fee incentivizes them to find ways to promote the company".
In other words, you (the affiliate) get paid a commission when you send a paying customer to a merchant's site through your advertising.
This is a proven business model that works extremely well online.  You can read a more detailed explanation here!
This process can often include a 4th party called the "affiliate network".
These networks, such as Clickbank for example, house many products and services by many different owners.  The owners choose to sell their products on this platform because it a great way to attract many affiliate marketers.
As the affiliate marketer, instead of searching for individual businesses who have what you want to promote, you can simply go to a network's website and choose multiple products from one place.
What I like about this marketing model is that you are in complete control.
You are not relying on the recruits below you to make your income. The only person you need to motivate is yourself. The choice of product is yours to promote, and you get 100% of the commission.
Let's say your online business is track shoes, and you want to promote Nike shoes.  You can be an affiliate of Nike, and any other business who sells Nike shoes.  You're not restricted to only one affiliate program.
This is a great way to promote "best of's", or "lowest price".
Below is a quick video to help explain the two marketing systems.
Differences Between MLM vs Affiliate Marketing
#1:  Entry Costs

MLM
Most MLM businesses have a hefty entry fee to become a distributor. The business I was involved with had a several hundred dollar registration fee, then a "sales and training" package for about $1000.
This "package" included all the contracts and visual aids needed for the recruitment of others.
On top of that, I had to purchase the "minimal" products and services offered by the company which amounted to about $50 – $100 per month to start.
Oh, and don't forget about "auto-ship".  They use these for incentive gimmicks and ensure you're paying each month!
These products and services are mandatory to make the business legitimate. Otherwise it would be considered a ponzi scheme in the eyes of the law.
Well, usually!  That MLM I was with was still shut down!
Because MLM's make a large percentage of their money from recruitment fees, you can expect most of them to have these high entry fees.
Affiliate Marketing
Though affiliate marketing has a very low entry cost (sometimes free), there is still some cost.  You can start an affiliate marketing business with just a fraction of what entering an MLM would cost.
When starting your own online business, you only need a domain name, a website, and web hosting. If you are new at this, then I would recommend training and support. All of this can be found online for minimal costs.
A domain name will cost you about $15 per year on average.
A wordpress website can be built for free.
Website hosting starts about $15 per month. (For security, don't cheap out here!)
Training and support come in all price points.
These are the basics needs for any online business. You will probably want to upgrade the features in time and add a few services to grow your business.
#2:  Product Choice
MLM
Usually, MLM businesses only offer one type of product or service to sell. If you don't like the choice, or find the service is poor, your only option is to quit.
To save you that headache, you should research everything about the MLM you wish to join.  Check out the reviews and customer satisfaction rates.
What your recruiter will tell you is only the positives, rarely any negatives.
The MLM I had joined were new to Canada and didn't have many products to choose from. They offered VOIP phones and gas utility services.
They were promising more choices, like their American counterparts, but never seemed to be able to secure more choices.
It was very difficult to try to sell people on the products available because they weren't that enticing or competitive. And I sure as heck wasn't going to guilt my family and friends to buy in.
Affiliate Marketing
With affiliate marketing you have complete freedom to choose which product or service you want to promote. You find a niche market you enjoy, then choose the relevant products or services that would benefit your audience.
Simply apply for any available merchant or network's affiliate program, and start promoting on your website.
The promotion of two or more different merchant's products at the same time is common. No matter which product the customer chooses, you make a commission.
Be careful to read the fine print with the various affiliate programs.  Amazon, for instance, has many rules to follow. If you break any of their policies, you may be removed from their program.
#3:  Sustainability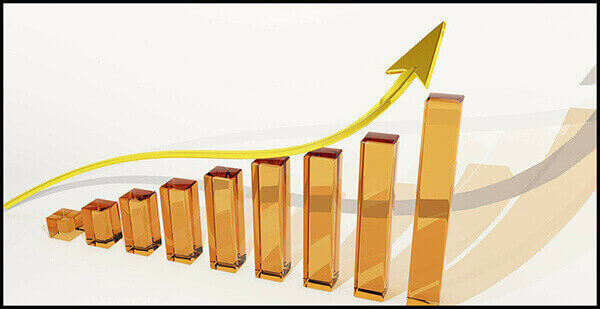 MLM
With an MLM, your income is solely based on the performance of your downline.
So the harder you recruit, the more bonuses you will receive. The more products your downline sells, the more of their share of commission you receive.
You are reliant on the pyramid shape of the model. The incentive is to get higher up the pyramid by building a larger base below you.
What happens when one of your recruiters quits?
That varies from company to company.  But it often means the collapse of one "leg" of your business.  Which in turn removes one stream of income.
Are you prepared to be continually motivating and encouraging your downline?  Because if you're not dedicating a lot of time to this, your recruits might drop off one by one.
Affiliate Marketing
Affiliate marketing is much more sustainable. Your business isn't dependant on a downline of recruits.  It's not at the mercy of the higher ups making poor decisions.
You are in complete control, and your rewards are directly related to the amount of effort you put in.
The only person you need to motivate is yourself. And you'll find that the more money you make, the more incentive you have to work harder… 🙂
#4:  Potential Income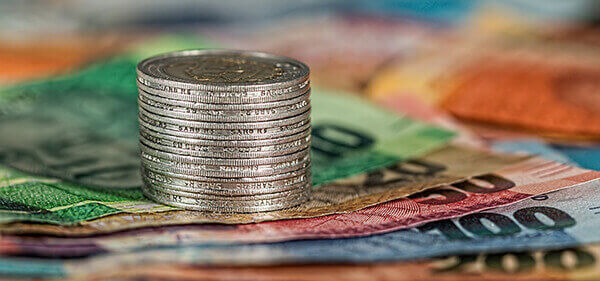 MLM
The compensation plan of a MLM can be very confusing.  And they come with names like Binary Plan, Matrix Plan, Unilevel Plan, etc.
If you've ever attended one of their promotional meetings, you'll find that the income plan alone requires a 10-minute video or a long power point presentation.
There can be set commissions for a mulitple scenarios:
The products purchased by you.
The products sold by you.
The products sold by your first row or leg of recruits.
The products sold by your second row or leg.
And so on down the line…
Bonuses for the level reached in the pyramid.
Time sensitive incentives.
Etc, etc, etc.
The way I see it, the more confusing the compensation plan, the more obvious it's an MLM, lol.
If you were lucky enough to buy into the organization in the beginning, you probably have a great opportunity to make a lot of money.
But if you've gotten in much later, when everyone under the sun has already been aproached by another distributor, you'll find that you won't be able to make a large income, let alone a passive one.
Unfortunately, the longer these pyramids last, the closer they come to collapsing in on themselves.
Affiliate Marketing
With affiliate marketing, your potential income can be as little as hundreds per month to thousands.
I know many internet marketers who make 6 figure annual incomes and do this full time.
It all depends on how committed you are to your business. Is it just a part-time business, or do you want to turn it into a full time income? Anything is possible with affiliate marketing.
Many ask how soon you can make money with online marketing.  This depends on many factors and isn't easily answered.
If you start with the proper training and tools, and rely on free traffic strategies, you can start earning as soon as three months.  Others can take longer.
If you choose to invest in paid advertising, you can make money much sooner than that!
The key to success is understanding that this is a long-term business plan, that builds with age.
In the beginning you feel like you're working for no pay.  But after time, it grows exponentially, and you can create for yourself a passive income well into the future!
#5:  Supportive Community
MLM
This is one area where MLMs surpass affiliate marketing.  When you buy into an MLM business, you usually have great support from your recruiter.
They will also have "meetings" where you can bring your possible recruits, to have the entire business explained to them.  This can work offline or online.
Offline, they usually meet in a large meeting room at a hotel or convention center, where they can sit hundreds of people.  Online, you can sit in on live webinars.
Either way, they are usually "rah rah", which helps to encourage your recruits to sign up.  You're upline is usually more than happy to help you bring in more people,  Afterall, it helps them as well.
Affiliate Marketing
More times than not, people start with affiliate marketing by themselves.  They read about it and decide they want to try.
Unfortunately, this is when most people fail.  They try to learn the process on their own, usually by hopping from one site to another, picking up what they can.
After a couple of months, they get discouraged and start looking for help in the wrong places.
This is when that "Shiny Object Syndrome" creeps in.
They start believing all the scams screaming "get rich overnight", or "secret to making money online".  They end up buying all these products with unrealistic promises, and never get any further.
This is why it's so important for newbies to find a legitimate training program.  Especially one that has a large community of like-minded people.
When you surround yourself with others going through the same process you are, it makes all the difference in the world!
Dependancy vs Ownership
When you start with an MLM business, you're simply a cog in a big wheel.  They may say you're running your own business, but really?
You're trying to make money, for sure.  But really, you're just making the guy at the top rich.  You don't own the business or any of the products.
If you are the right kind of person to handle the pressures of building a strong team, then you could make a great income.
But is it passive?  I don't believe so.  
You will have to keep recruiting, teaching, encouraging, motivating, and anything else to try and hang on to your recruits.  Or try to replace the ones that left.
And don't forget those that sign on and simply won't work hard.  That puts a rather large plug in that leg of your business.
I had to learn the hard way that I wasn't the type of person to succeed with MLM's. I started with affiliate marketing and haven't turned back. I love it!
With affiliate marketing, you are in control of your own business.
You schedule your own hours.
You can take it with you when you are away visiting family or on vacation etc.
That's what's so great about it being online. All you need is an internet connection and a laptop.
There is no need to buy inventory, worry about payments and returns, and no customer service. All you do is help people solve their problems by offering them the right product or service.
And when you convince your visitor that they need to buy what you're offering, you get 100% of the commission. How great is that!
Conclusion
Personally, I believe affiliate marketing is the best way to make a passive income for you and your family. There are legitimate MLM companies out there, but wouldn't you rather work for yourself and own your own business?
Affiliate marketing is the easiest way to make money online.  There are so many ways you can monetize your business, and have multiple income streams.
It's important to not put all your eggs in one basket.  With multiple income streams, you have security in case one stream dries up.  While the others are producing, you can start yet another stream using another strategy.
If you're serious about making money online, I have the perfect solution for you.
Remember when I said you need proper training, tools, and support to learn how to be successful?
Well, I found a platform online that offers everything under one roof.  No bouncing from site to site getting conflicting advice.  It's the perfect solution for a beginner, or someone who's already started but can't seem to get anywhere.
Here's a bit of what they offer:
Training – Step by step courses, classrooms, tutorials, and live weekly webinars.
A domain registry – An easy way to find the perfect name for your business.
A website builder – With over 4,000 WordPress themes to choose from.
Website hosting – With powerful servers, security, backups, and emails, and more.
A keyword research tool – Find low-competition keywords for the best ranking.
A large and active LIVE community – They always have your back!
And much more…
And the owners, who you meet and interact with whenever you wish, are so confident in their platform, that they allow you to start with a FREE starter membership. No credit cards necessary.
There's really no other place like this online today!
And if you're anything like me, you'll see the benefit of becoming a premium member. For as low as $29 per month, you'll get access to every powerful aspect of their platform.  And no upsells!
If you click on the image below, you can read all about it. And when you join, I'll be there to greet you and help you as long as you need me. See you soon!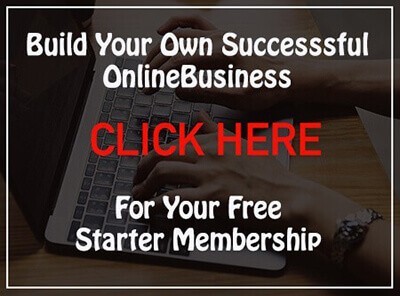 Have you ever been involved with a MLM? Were you successful? I'd love to hear from you.  Leave any comments or questions below, and I'll get right back to you.
Your friend,
Suzanne
P.S. If you know of anyone looking to earn an extra income, please share this post!
SaveSave
SaveSave