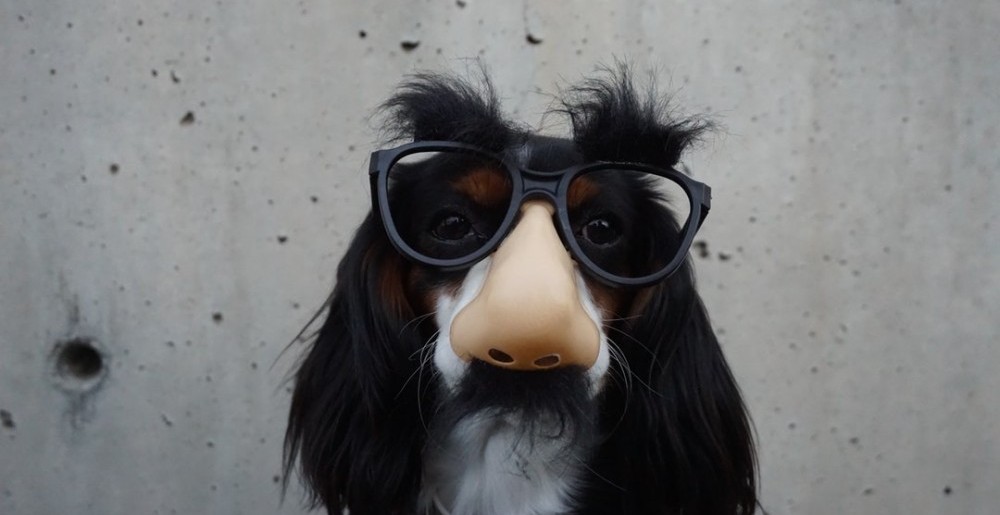 Are you trying to find a way to make extra money but don't know what's a legitimate business and what's a scam? Do you want to know what is a scam and how to avoid one?
The internet can be such a useful tool for so many things in our lives today, but it's also rife with unsavory people who are trying to make a living off of other people's trust and money. These people have infiltrated just about every facet of our online world. But don't fret! There are ways to detect scams if you know some simple steps.
Hi. My name is Suzanne and I would like to talk to you about scams and how you can avoid them. But first, lets talk about what a scam is, OK?
What Is A Scam?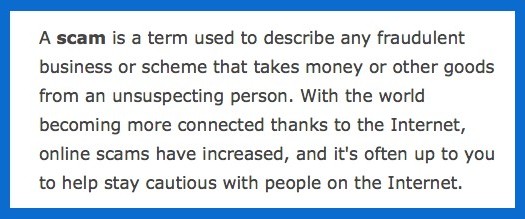 A scam, as defined by 'Computer Hope', is a scheme made up by a fraudulent person with the intent to steal money or goods from an unsuspecting person. Have you been scammed online? I have been, and it's very frustrating!
These people can sound so convincing. They appeal to your trusting nature, give you hope of getting out of which ever situation you may find yourself in, and usually do so in a professional manner. Anyone can build a website and make it look enticing. It can be scary when you do research on scams because there are so many out there. But let's focus on the more popular ones you'd find when looking to make money online:
Online survey scam – These people may offer money or certificates, but are really just gaining your information to sell to other spammers. If they require a payment of any kind, they are scams. Legitimate survey sites are free for anyone wanting to join. Though there are legitimate survey companies out there, I wouldn't recommend them for making any significant amount of money. They take a lot of time for little pay.
Make money fast scam – These promise you $$$$ overnight and appeal to your need for additional finances. They are usually just seeking your personal information for identity theft, or wanting your money upfront for nonexistent products.
Over payment scam – Beware of people overpaying you for your products, then requesting a refund for the difference. The initial payment, which is usually a cheque, is not valid so you're giving them your product as well as money.
The Nigerian 419 scam – This originally started in Nigeria, but now comes from anywhere. These usually involve an emotional letter stating you can receive a large sum of money by providing your personal information with small fees for legal papers. Once you pay, they keep contacting you for more money for additional required services. In the end they've gained all your personal information and you're out a lot of money for nothing. NEVER respond to these emails. Though rare, there have even been reports of kidnapping or death of foreign victims. If you want to read more, please click here.
Nonexistent job scam – These job offers, which can show up on legitimate job search sites, promise you a well-paid position and possibly even a phone interview. They are just looking to get your personal and financial information.
Pyramid schemes – These schemes offer you an excellent return on investment. All you need to do is make your initial investment, and watch the money roll in. NOT! The only people that make money doing this are the few people at the top of the pyramid. If you join near the bottom, you will probably lose your investment when the top people cut and run.
Ways To Avoid Scams Online
People inherently want pleasure over pain. In fact most of our decisions are based on that principle. That's why so many people fall prey to online scams. If you are in a financial bind and are looking to make money online, wouldn't the "make money quick" ads look enticing to you. They do to me! They claim to make you a ton of money for very little effort. That's the pleasure over pain scenario.
Online scammers try to appeal to your emotional side. They are relying on your desire to earn money quickly to pay off your debt, to help support your family, or even just plain ol' greed.
Let's look at twelve ways to spot online scams:
Limited time offer – This is usually a way to entice you to take action quickly, before thinking about it. If most of us had time to look around and do some research, we'd usually come to the conclusion that it's a scam.
I need your help – These people are relying on your emotions like kindness, generosity etc. and/or greed. They hope that you'll send them the "small" fee to set up a very generous deposit into your bank account.
Guaranteed income – No one can guarantee you income, whether it's a return on investment (usually a pyramid scheme) or a specific monthly income through affiliate or online marketing.
No transparency – If you can't see exactly what you're getting, there's no information about the owners or there's no contact information, it's a good chance it's a scam. Legitimate companies will always tell you about themselves and how you can contact their support.
Huge discount – For example, these ads will show you their 'original' regular price of $1249, then down to $649, now $199. These types of offers are a HUGE red flag to me. You'll also notice that when you try to click off the page, another popup will offer you the low price of only $49.
Only 2 spots left – yeah….sure there is….
No free trial – Most legitimate companies will allow you to try before you buy. I will also avoid those sites that may give you a free trial, but require your credit card to try. Then they automatically charge your card after the trial date. It's often very difficult to cancel these payments and you may lose out on a couple of months charges before you do. My other concern is that they have my credit card number.
Information overload – Have you ever viewed a landing page that's miles long? The information goes on, and on, and on. I would think if they're a company with a good reputation, they wouldn't need to try so hard. Actually, I get bored and leave within the first page LOL.
Sloppy english – Its common for these sites to be run out of countries where english is not their first language. So when you spot bad grammar with an abundance of spelling errors, it's a sure sign it's a scam. That's not to say that reliable companies can't come from these countries. It's just that they would ensure the english is correct.
Check the website's age – With tools like "wayback machine", you can check on the age of website. New sites shouldn't have things like multiple customer reviews from past years. Verifiable companies have usually been around for quite some time.
Shady payment options – All legitimate companies should accept credit card payments, or pay sites like PayPal. If they want bitcoin or wire transfers etc, but no credit cards, this is another BIG red flag.
Poor reviews – Always do research from review sites you trust. Personally I like to use Quora or Reddit. Did you know that scammers can actually outsource reviews from freelancers to post positive yet untrue reviews. What's this world coming to? An article on TheGuardian.com talks about this outsourcing
To Sum Up….
What we need to remember is that if it sounds too good to be true, it usually is…
Scam artists are getting more sophisticated each year. The internet is their playground and they know how to take advantage of it. Most of them are skilled with computers and know how to cover their tracks. They all try very hard to trap the unsuspecting person just looking to improve their lives. Many who've fallen prey to these scams are then afraid to keep looking for the legitimate offers.
There are many reputable companies out there truly wanting to help you make money online. I found one myself after being "burned". I refused to give up and I'm glad I didn't. I found a truly great platform to learn how to start my own successful online business. And it had everything I was looking for from beginning to end.
It's called Wealthy Affiliate. Please follow me below to read my review. You won't regret it.

If over 1 million members agree with me, where can you go wrong just checking it out!
I hope this article helped you learn how to detect online scams. If you have any comments or questions, please leave them below.
And if you know anyone who would like to know what a scam is, please share.
Your friend,
Suzanne
SaveSave
SaveSave
SaveSave
SaveSave
SaveSave
SaveSave
SaveSave
SaveSave
SaveSave
SaveSave
SaveSave
SaveSave
SaveSave