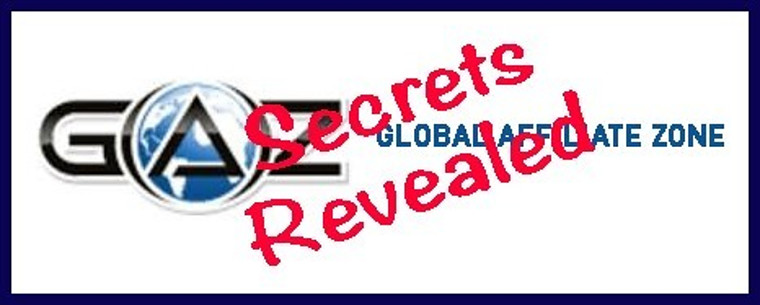 Are you hoping to learn online marketing strategies to earn extra income? Are you new to this, with no online experience? I'm glad you're wanting to learn because there's no better time to start a business online. It's akin to Star Trek (OK, I admit I'm a Trekkie, lol). It's the final frontier and everyone wants a piece of it.
But there are also a lot of misleading, or downright dangerous galaxies trying to draw you in, so research is key! I'm relieved you've been researching different platforms before believing everything you read online. That's what brought you here, right?
So what is Global Affiliate Zone? Is it legitimate? Are they telling the truth? That's what I want to talk to you about. There are so many reviews online shouting "scam".  I don't believe this is a scam, BUT, it's not what you think either.
I was quite surprised by the variety of reviews there are online. Some love it, some hate it. And each one had a different view of what it was. My guess is that they really didn't look too deep. I want to unravel the mystery because I'm really disappointed when businesses aren't upfront about what they really provide.
In this review, I want to show you what Global Affiliate Zone really is, so you can make an informed decision. I am not an affiliate. But I have done extensive research on their program to find out everything I could for you. Afterward, I'd like to share with you my thoughts and recommendations, OK?
If you're interested in learning how to make money online with a proven, trusted platform, CLICK HERE
What Is Global Affiliate Zone? (According to Their Website)
Global Affiliate Zone, or GAZ, is a network marketing company. In their own words, they say "Global Affiliate Zone is dedicated to providing the most comprehensive coaching and resources regarding online marketing strategies".
GAZ is co-founded by Julian Sherman and Mathieu Jang, since 2016. Unfortunately, there's very little information on their website about the company itself. When I searched the BBB (Better Business Bureau), I found their date of incorporation to be March 22, 2016. I could find no information about their team, online.
Their website claims to have over 4000 members now, so if this is accurate, they have grown over two years.
For $99 per month, you can join the GAZ Pro Membership. With this membership you get:
a 1/2 hr. coaching call
3 hr. coaching mentor training
private access to the GAZ community
team group chats
live weekly workshops
easy to follow training
video tutorials
pre-designed sales funnels and autoresponders
top sales teams closing sales for you
If you get all this for $99/month, it sounds too good to be true. They make it sound like everything is already done for you, up to and including a sales team to close the sale for you. All you do is sit back and wait for the commissions to roll in.
I don't know about you, but if this were the case, wouldn't they have way more than 4000 members? I would think when word got out, they'd be selling memberships like hot cakes! I'm sorry, but so far this sounds way too easy.
This is all they say about the online marketing training. The rest of the Global Affiliate Zone website information is more telling. Under their "training and education" page, they explain what affiliate marketing is, then tell you that you can implement their proven strategy into any affiliate program online.
OK, so far so good. I expect to see courses on choosing your niche, building your website,