Are you wishing to learn about affiliate marketing online? Do you know what it's about? You may have learned a little about it if you received a promotion from the Affiliate Cash Club.
But what is the Affiliate Cash Club? Can you really make $4,784.72 every single day? If you got this in your inbox and listened to the video, you're probably anxious to find out if it can work for you.
And I'm so happy to see you researching this product before buying. It's so hard to know what legit these days, and what's another scam.
By the end of my review, you know exactly what you get inside, how it works, and my honest recommendation. Then you'll be able to make an informed decision.
Are you interested in how I learned to be successful online? This is where I learned and run my profitable business.
Update 
Scam Alert!  The system will take your money but not send you the product.  Affiliate Cash Club is no longer working…
[adinserter block="1″]
What Is The Affiliate Cash Club?
This product is supposedly created by Jordan Matthews, which is a fake pen name. This claims to be a done-for-you money making system that will earn you up to $35K per month. It's an affiliate marketing system.
Affiliate Cash Club – $37
What's Inside
Welcome Video
Step 1: VIP Member Workshop
Unrelated offer to watch John Crestani's webinar – $997
Step 2: Get Started
Upsells
#1: Affiliate Cash Club Secret Method – $197, downsell $147
#2: Affiliate Cash Club Profit Machine System – $196, downsell $96
Expected Costs
ClickFunnels – $97 to $297 per month
Domain name – $15 per year
Website Hosting – $30 per month and up
Autoresponder – $19 per month and up
Tracking service – $12 per month and up
Paid advertising & solo ads – $$$ per month
[adinserter block="1″]
Who Is This System For?
This system would provide training for beginners interested in the affiliate marketing industry. But that's all it is. Courses. There is no made-for-you system. You will be listening to videos and setting up your own business.
These courses are all available on Udemy and created by the same author. If you wanted his support, you would have to buy them on Udemy.
There is no support within the Affiliate Cash Club. In fact, I have no idea if the real owner even has the course creator's permission to use his courses?
If you wish to have the instructor available for questions, I left the Udemy course link with each course above. Otherwise, the courses should be the same in this system, but with no support.

[adinserter block="1″]
How Does It Work?
The Affiliate Cash Club is simply a collection of seven courses to teach you about affiliate marketing, email marketing, sales funnels, and SEO.
It was surprisingly decent, especially after such a trashy sales video. I certainly didn't expect this.
Let me show you what I mean about the video. These are the usual lies that these serial launchers use to try and persuade you to buy their product. It's something you can look out for in future promotions, OK?
The Sales Page And Video Nonsense
Lie #1: Scarcity Tactics
The first thing you see on the sale page is "Confirmed: You Qualify For Instant Set-Up Because You Are In Canada". I'm in Canada, but this would be the name of your country, lol. It's simply a geographical plugin to their webpage.
Later in the video, he says he's asked other members to only share the system with a handful of other lucky individuals. To preserve the efficiency of the system. HAHAHA. That's totally ridiculous!
And you need to act now before he takes down his system. OH my! Did you know this system is available on ClickBetter? It can be purchased from anyone, at any time. And I can guarantee you that he won't take it down as long as he's making money!
Lie #2: Personally Chosen
This makes me laugh. He tells you that you've been personally invited to this page by one of his trusted associates. Hahaha. Nope! His affiliates are blasting their emails to every inbox they can, lol.
Lie #3: What Done For You System?
You won't know this yet, but there won't be any made-for-you system. And start your business in 14 clicks?? LOL, I have no idea why that's on the sales page. But there are WAY more than 14 clicks… haha.
Lie #4: Unrealistic Income Claims
Apparently, this system is turning ordinary people into millionaires! I don't think so! Yes, there are millionaires out there who started out with affiliate marketing. But what you learn inside won't make you one.
He also claims that his existing users have been making $35 per month. Again it's possible if you've been working in the industry for years, but there's no way with what you'll learn here.
Lie #5: With How Much Work Per Day?
Wow, this is a big lie! He says you can see profits from just 10 minutes work per day. I know this sounds fantastic, but it's just not true. It takes many hours per day to see that kind of money. I know! That's what I do!
If you only work 10 minutes per day, you might make your first $1 in 10 years? Maybe? LOL.
Lie #6: Income Proofs?
These owners always like to show off their income by showing us income statements. But of course, there's no way to know if these are real. Unfortunately, they can be faked so easily.
And if they are real, well… it's because he's been working in this industry for years. He knows what he's doing and he's able to drive a lot of traffic to his sites.
Lie #7: Sob Story Reads Like A Script
Marketers like these will always give you their "sob" story, in hopes that you can relate to him. The only problem is that all these sales videos sound the same.
They follow a common thread like:
Something happens to his job or his health, and he's almost ruined.
Can no longer take care of his wife and children.
Someone he knows shows up with an idea.
He launches the system and makes immediate money.
Now he's rich and wants to help people.
He'll tweak his story each time, but they usually follow the same guideline.
Lie #8: The Usual Fake Testimonials
Here we go again. The owner doesn't have any successful customers, so he has to make them up. He hired video spokespersons from sites like Fiverr and has them read a script sounding like they just love this product and made money right away.
Here's my proof for you…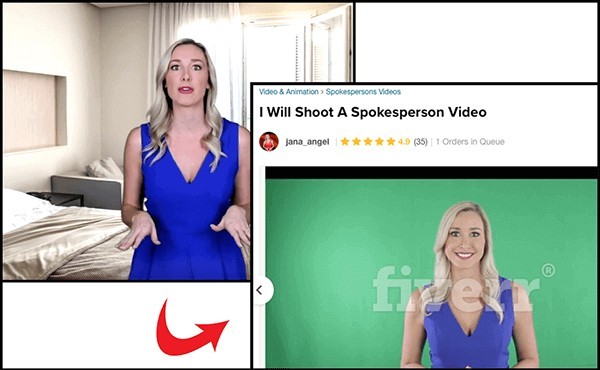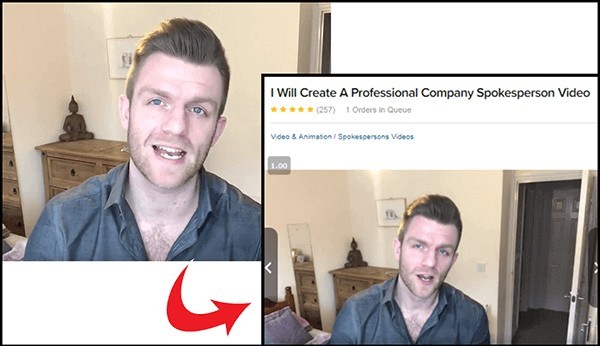 OK, let's move on to what I found inside…
The Product Was Surprisingly Decent!
After watching that video nonsense, I really expected to see some rehashed, repackaged garbage that I usually find. But I was pleasantly surprised!
The first thing you see after your welcome video is an invitation to John Crestani's webinar for The Super Affiliate System. I've written a review on this if you'd like to know what it's about.
This is another Clickbank offer that most product creators add to their promotions. It's not related to his system, but he can make a lot of commission off of you if you decide to buy it.
The main product is not a made-for-you system at all. What it has is seven courses ranging from how to use Clickfunnels to advanced SEO.
These courses are quite in-depth and a wonderful asset for newbies online. Needless to say, I was quite surprised, so decided to do a little more research.
These video lessons were narrated by Alex Genadinik. At first, I thought if this was Alex's system, why wouldn't he introduce us to himself? He isn't shy about appearing in his own course video, so why not in the sales video? Other than the fact that the sales video doesn't sound at all like him…
And this is what I found out…
Alex Genadinik Is Top Selling Instructor On Udemy
So, I can't prove this, but I'm suspicious of the owner of the Affiliate Cash Club. I'm thinking that maybe he's using
Alex Genadinik's courses as his own in this product. He could probably use a site like SkillShare and create a course outline using Alex's already available course.
Maybe? Who knows? I wonder if Alex knows his courses are being used this way?
So this is my dilemma. You could buy this $37 system and get seven of Alex's courses and get a great deal.
But is it ethical? That's for you to decide for yourself. I'm not judging, lol.
If you head over to Udemy, you can find these courses for as little as $12-$13 each when they're on sale. I left you links for each course in the list above.
Now, I've got to tell you the advantage of buying these on Udemy. You will have access to Alex himself! And teachers with a high rating means that they engage with their students.
Inside this system, all they offer you for support is an email. And through past experience, you may or may never hear from them.
Plus… I've noticed that Alex keeps his courses updated on Udemy. The material in this system won't be updated!
The first video is all about Clickfunnels. And there's probably a good reason for that. If you join through this system, he's making a commission off of you. And because it's a monthly membership, he's creating a residual income from you.
I'm not saying this is bad. This is exactly what affiliate sales is. But it should be done in a more honest way. Not by possibly stealing someone else's work and not telling us who you are. That's just plain wrong.
Upsells Beware!
As soon as you buy the product, you're presented with the upgrades.  There's the usual talk about how you'll hate yourself if you don't buy them.  But I wouldn't recommend it.  They're rarely worth the hundreds you'd pay.
Be very careful about clicking the "add to my order" button.  These are one-click upsells, which mean as soon as you click, your credit card will be charged.  You have no option to decline.

Pros
60-day money back guarantee from Clickbetter
Low cost
Thorough beginner courses by respected author
Cons
Unrealistic income claims
No done-for-you system
No support
Possible unethical use of another author's courses
[adinserter block="1″]
Final Thoughts And Recommendations

So there you have it! A nice surprise after a typical hyped up sales video, lol. I can't understand why these owners feel a need to lie so much to try to sell their product.
Personally, I find you can attract more bees with honey than with vinegar, lol. I'm much more likely to trust someone who's honest and transparent. I rarely trust product owners like this guy…
This is the biggest reason I didn't buy the upsells. I won't pay hundreds of dollars to someone I can't trust…
Is Affiliate Cash Club a scam?   No
Would I recommend it?   Yes, but should I? lol
I know there are a lot of unsuspecting people out there who are honestly looking for a way to make money online. They could have many different reasons…
Someone needing additional money to pay off student loans.
A stay at home parent who wants to help the family finances.
An entrepreneur who wishes to work for themselves.
A desire to have extra money to travel.
A need to supplement their retirement income.
What's your reason??
That's what's so great about online marketing. There are so many different opportunities to make money online. And when you have the proper training and tools, it's one of the easiest ways to earn a passive income.
Can I Make You My Honest Recommendation?
I would love for you to come and see where I learned everything about affiliate marketing, and where I run my business to this day.
The training is excellent and always up to date. The tools you need are all integrated into the platform, from domain registration to your website hosting.
The best part is the large and active community. Not just some facebook group, but a live community right on the platform. You can get almost instant answers to your questions and have the support of a like-minded community.
Best of all, you can start for FREE. The starter membership gives you access to everything on the platform so you can give it a test drive. This platform is so powerful, that it's worth the low cost of the membership for everything you receive. It would cost you hundreds more for all this elsewhere.
It's a proven system for success for 15 years now. They proudly claim that no one has failed unless they quit! It just works! It really does, and I'm proof, lol.
if you click on the image below, you can read all about it. And when you join, I'll greet you on the inside and help you as long as you need me to. See you soon!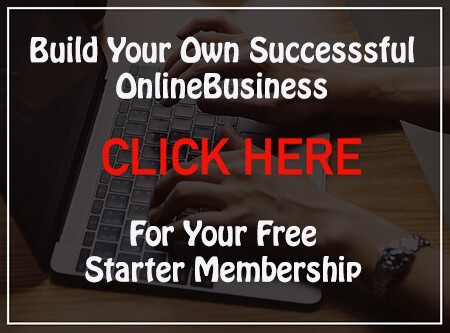 So where did you first hear about Affiliate Cash Club? Did it come to your inbox? That's where I got mine.
If you have any more questions or comments, please leave them below. I'd love to hear from you.
Your friend,
Suzanne