Making money online is not only possible, but it can also be very lucrative.  There are many ways to proceed in this industry, but knowing what's legitimate can be hard to figure out.
By now, you have probably done some research online to discover what affiliate marketing is. And during your search, you've undoubtedly come across several training programs promising success.
But which one is best? Which one should you choose? Are they scams? Specifically, is Affilorama a scam?  Or is it a legitimate platform?
It can be very overwhelming when you're just starting out.  It's important to choose the right program if you want to be a successful marketer. Your education is by far the best investment you can make.
I think you're AWESOME for wanting to check out these systems before buying into them.  You are wise with your money and want to make the right choice.  I hope to give you the information you need, to make an educated decision, by the end of my review.
And if you'd like to review the proven, honest, legitimate platform that I use, please CLICK HERE.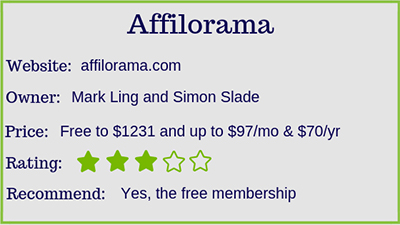 What Is Affilorama?
Affilorama was founded in 2006 by Mark Ling and Simon Slade.  Starting out with step-by-step video lessons, the program has grown to over 300,000 members worldwide.
Originally, before the current changes in 2018, you had to pay $67 per month membership fees, with additional upsells once you started your training.
Now, they've eliminated the membership fee and offer free introductory videos.  The upsells are still available to proceed with your training to help you build your affiliate business.
Overall, Affilorama guides you toward email marketing.  This is a valid form of affiliate marketing but can become costly.
This is what Affilorama offers:
When first creating your account, you have access to several courses to get you on your way.
Introduction (to Affiliate Marketing) – 9 videos plus text
Market Research – 8 videos plus text
Content Creation – 7 videos plus text
Site Building – 19 videos plus text
Marketing Ideas – 11 videos plus text
SEO – 11 videos plus text
PPC – 8 videos plus text
Affiliate Outsourcing – 3 videos plus text
Upsell Products through Clickbank
Pathway to Passive Ebook

– $37
Mark refers to this book as a "bird's eye view" roadmap for success.  It gives you more in-depth information on how to find a profitable niche, attract and convert visitors, and create content that attracts links.  This offers a 60-day money-back guarantee.
AffilioBlueprint – $197  (This product is now retired and no longer available)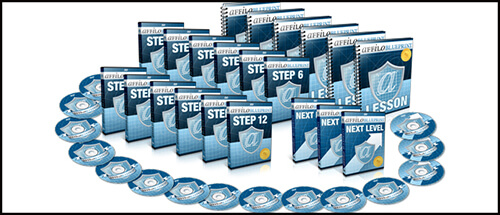 AffilioJetpack

– $997
This product offers you a choice of five websites from his prechosen 18 niches. This is basically email marketing with landing pages.  It offers the 60-day money-back guarantee as well as a payout of $100 if you don't make anything in 60 days following exactly as shown (must offer proof).
It includes:
75+ email swipes
3 free reports (for opt-in bait)
AffilioTheme website builder (only one theme available)
One year free web hosting for one website, then $70/year renewal
20 content cheat sheets
3 header graphics and layouts
traffic training
AffilioTools

– Free to $97/month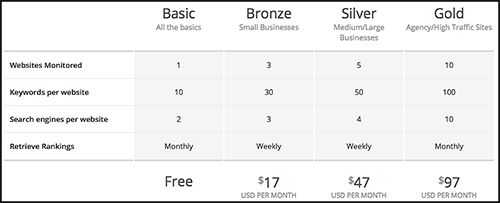 This tool combines different resources to analyze your website.  It's currently in beta form and can track your traffic, sales, SEO, and your website's health score.
Forum style support – Free
The forum is how you would ask any support questions, though can be slow and difficult to find answers.
AffilioTheme Website – $97
If you don't invest in any upsells, you can still purchase the AffilioTheme for your own use.  It's a WordPress theme that comes with:
a license for unlimited sites
training videos
private members only forum
a graphics creator tool
one year free hosting for one website, the $47/year renewal
60-day money-back guarantee
Who is Affilorama For?
This system is for beginners who are looking to learn about email marketing.  The free membership gives you a basic understanding of the processes involved to earn money in this industry.
The lessons are basic, but give you a decent understanding of what you need to do to earn an income.  The "Path to Passive" ebook goes more in-depth and will lay out a strategy for you.
I believe the upsells are for those who don't want to take the extra time to build their own businesses.  These products, especially the AffilioJetpack, have some premade resources available for you.
What you must also consider is the additional cost of services required to build these businesses.  Especially with the AffilioJetPack.
When using email marketing, you will need:
a lead capture system
an autoresponder service
websites for landing pages
keyword research tool
And nowhere does he talk about the cost of website domain names, a necessary cost before building any website.
So even with the free membership, to act on what you've learned, you will need to expect considerable monthly costs to get up and running.
Affilorama doesn't offer any tools with the free membership.  You must pay for the upsells to get at least some of them, such as his website builder with the chosen theme, and 1 year of hosting.
How Does It Work?
Name of Artist/Pngtree.com
So you know in advance, I am only a free member.  And by going through the free lessons, there was nothing new or useful to me.  I don't believe the upsells would be of any benefit either.  But let's look at what it might do for you, ok?
Signing up for their free account is easy.  And once inside, you have access to the free video lessons.
Most of the videos are short and embedded in an article style lesson.  I haven't gone through all of the videos yet, but so far the longest was 20 minutes.
As stated above, the free training is fairly basic.  It gives a great overview of what's entailed with affiliate marketing, but a beginner would require more in-depth training to truly understand the processes.
There isn't any chronological order to the free lessons.  
They cover most of the topics, but again, a beginner would need a properly ordered list of tasks to get from point A to Z.
This is why the first upsell they recommend is the ebook "Pathway to Passive".  This will give the beginner more in-depth information about niches, creating content, optimizing a sales funnel, and creating backlinks.
The information in this ebook is worth the $37, but again, I'm not convinced it can truly help a beginner create a passive income.  A newbie should be walked, by the hand, through step by step training to really get going.
They say this book would also help a marketer with experience.  I suppose it might for some, but if you've been any kind of successful marketer, why would you need this book to begin with.  It's nothing new.
AffilioBlueprint would be the minimum way Afillorama could offer a beginner the help they need to start.  With the information learned from the ebook, this product provides the step by step lessons to get started.
I am not a fan of high ticket items!
The AffilioJetpack provides you with 5 websites.  Personally, I think the price is ridiculously high for what you get.  And working on 5 websites at a time isn't easy or productive.  Instead of working on one and building it up to success, you end up with 5 mediocre sites doing poorly.
Affilorama has put together their own AffilioTools which gives you some interesting metrics.  With the free membership, you can only enter one website.  After that, you need to purchase a monthly website.  A nice touch but really not necessary in my opinion.
Did you know that Google Analytics gives you everything you need?  For Free?
Every new online marketer needs considerable support when starting a new business.  This is the downfall of many entrepreneurs.  If you try it alone, you're bound to fail.
Affilorama has a forum syle support system, which is typical of many online platforms.  Unfortunately, they can be very frustrating.  Especially if they aren't active.
When browsing through the forum, I noticed it wasn't very busy.  There were all of 12 members logged on at that time.  Many member questions took anywhere from 1 day to a week to get answers.  How on earth can a newbie proceed with their training when you have to wait for your answers.
I guess I'm just spoiled, because the platform I use gives me immediate answers, LOL.
Pros
Free membership
Free introductory video and articles
Free AffilioTools access for one website
Free forum support
60-day money-back guarantee
[adinserter block="1″]
Cons
Introductory training is very basic
Upsells are costly
Forum support is slow and cumbersome
Money-back guarantee is from Clickbank (may not provide a total refund)
The focus is on email marketing
Final Thoughts And Recommendations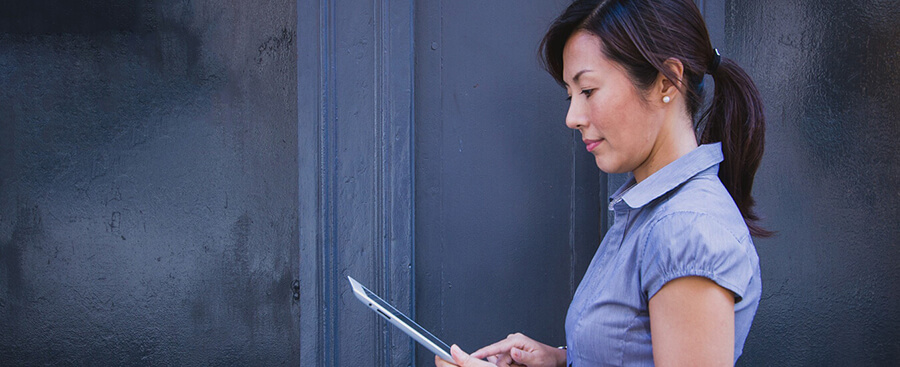 If you are a complete beginner, then I would say go ahead and sign up for the free membership.  The introductory video lessons can provide you with an overview of affiliate marketing, which is always helpful.
Is Affilorama a scam?  No    Would I recommend it?  Yes, the free membership
Up until this year, Affilorama was known for outdated material which I would have advised staying away from.  But looking through it all again, since the platform's program changes, it seems as though most everything is updated.
My first concern is their support of using PLR (Private Label Rights) articles in their content courses.  Personally, I don't support this.  This is prewritten content that you, the buyer, have the right to publish it in your own name.
The content is usually inferior, and the author will sell to anyone.  So guess what?  You run into the issue of duplicate content all over the web.  This type of poor quality content, and most likely duplicated, will not please Google.  It can potentially hurt your ranking.
My second concern is the backlink training.  In the past, Mark trained his members in what are considered "black hat" strategies today.  Without having purchased the upsells myself, I can't say for sure what the new training looks like.  Just be careful.
Can I recommend something different to you?
I would truly like to tell you about the platform I use, and I love it.  Why?  Because it works!  This platform is close to reaching 1.5 million members.  What does that tell you?  It's not only popular but keeps growing due to its success.
They provide you with:
extensive step by step training for complete newbies (video and text-based)
a keyword research tool fully integrated into the platform
WordPress website builder with over 3000 themes
Domain name registration
Weekly live webinars
Live Chat – immediate support 24/7/365
No Upsells
And the best part is the free membership.  Yes, I know Affilorama offers one too, but this free membership has the same training and tools as the premium members, only slightly limited after seven days.
The cost savings are worth it alone.  No need for other service costs.
Begin your new career with the best training platform.  Click the picture below.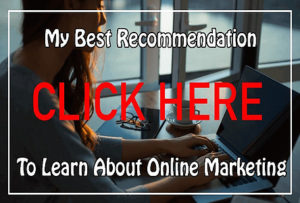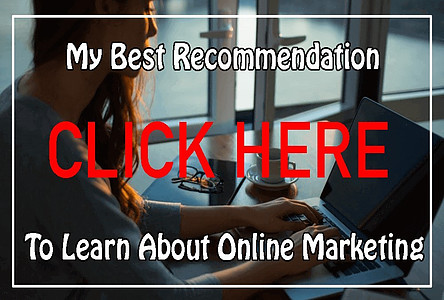 Are you wanting to learn how to be an online marketer?  I would love to hear from you.  If you have any comments or questions, please leave them below and I'll get back to you!
And if you know anyone who would benefit from this post, please share!
Your friend,
Suzanne
SaveSave
SaveSave
SaveSave
SaveSave
SaveSave
SaveSave
SaveSave
SaveSave
SaveSave
SaveSave
SaveSave
SaveSave
SaveSave
SaveSave
SaveSave
SaveSave
SaveSave
SaveSave
SaveSave
SaveSaveSaveSave
SaveSave
SaveSave
SaveSave
SaveSave
SaveSave
SaveSave
SaveSave
SaveSave
SaveSave
SaveSave
SaveSave
SaveSave
SaveSave
SaveSave
SaveSave
SaveSaveSaveSave
SaveSave
SaveSave
SaveSave
SaveSave
SaveSave