Are you looking for a Keyword Tool to crush your competition? Are you wanting to find those proper keywords that will propel your business to the top of the ranks?
A productive keyword tool is very important for SEO (search engine optimization). Sure you can write a lot of articles and put in every keyword you can think of, but unless it's the right keyword, you won't rank very well. Keywords with very few searches, or those with an abundance of competition, won't do anything for you. You'll end up frustrated and wanting to quit.
I love a good keyword tool! My name is Suzanne and I'd like to give you the Semrush review. All the good and not so good. This way you can make an educated decision on whether this tool is for you.  This is the tool I use…
What Should I Be Looking For In A Keyword Tool?
The key to a premium keyword tool is:
keyword suggestions – list of relevant additional keywords
monthly searches – on average, how many times that particular search was done
competition – how many competing website for that exact word
quality indicator – usability metric (poor to great) for use
SERP analysis – backlinks, page rank, domain availability etc.
list management – ability to maintain keyword lists
cost – may be important if you don't have deep pockets
free trial – try before you buy
There are many more options that vary from tool to tool, but I consider these to be the most important for finding that perfect gem of a keyword to help your success.
So Let's See If Semrush Stacks Up
Semrush is an all-in-one analysis tool founded in 2008 by the same guys who created SEOQuake, a popular web browser plugin. Below are what I consider the most important metrics.
Keyword Suggestions
Good: simply put, Yes! A huge amount.
Not so good: Lists this large have an abundance of non-relevant words that need to be filtered out
Monthly Searches
Good: has monthly averages as well as a monthly trend chart for seasonal keywords
Not so good: nothing I could find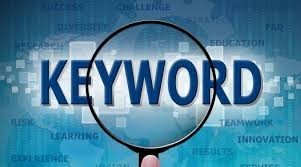 Competition
Good: you can get competition results on a variety of metrics including regional (country) databases
Not so good: for a beginner or casual blogger, much of this information isn't necessary
Quality Indicator
Good: shows you the difficulty by percentage (anything above, lets say 60%, isn't advisable)
Not so good: quality statistics have been proven inaccurate
SERP Analysis
Good: can filter different metrics for SERP analysis
Not so good: simply directs you to Google search page; no domain availability and backlink data is lacking
List Management
Good: can save lists within their "Keyword Magic Tool"
Not so good: can save up to 50 lists but must export to manage your own
Cost
Good: has three different price points plus ability to custom design a plan; $99.95, 199.95 or 399.95/month.
Bad: pricier than other tools out there
Free Trial
Good: have a free 7-day trial
Bad: when trying their keyword search bar, you only get 10 free requests (not searches) before directing you to the 7-day free trial. You must register with a credit card, then charged the pro rate of $99.95/month after the 7 days.
Are We Comparing Apples to Oranges Here?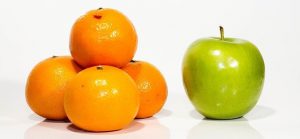 Yes, in a sense we are. Semrush is much more than your Traditional Keyword Research Tool. It gives you the fundamental requirements I stated above but much more.
This platform is a Competitor-Based Keyword Tool. This tool is highly recommended for seasoned marketers who want to see which keywords are already working within their proven niches. Semrush reverse-engineers the searches by finding the websites that are already proven successful so that you can refine your campaign using already successful keywords.
It includes PPC data, your competitor's ad strategies and budgets, multilingual environments, social media trackers, etc. It provides you with so many detailed analysis reports that I wouldn't know where to begin for this review. It's best you check it out for yourself as you know what you need.
For those of us requiring the traditional research, I would not recommend Semrush as it can be very overwhelming. Their competition values, which we rely on, aren't even accurate.
If you don't understand or would not use all the metrics involved, there's no sense in spending that kind of money per month. A Traditional Keyword Tool is sufficient for all your needs.
Would You Like To Know What I Use?
For my needs, I like to use a traditional keyword research tool. Though Semrush looks very intriguing, I know I would barely scratch the surface of all it offers. My tool of choice is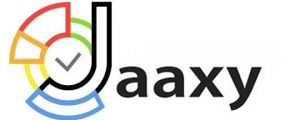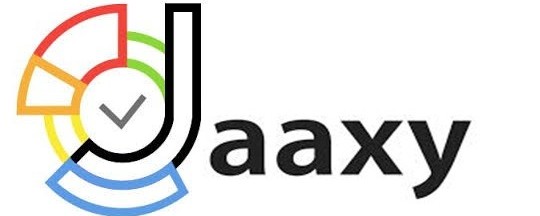 Jaaxy!
Jaaxy provides me all the information I need to run a successful campaign. It covers all the metrics I listed above plus more. And it costs less which is important to my budget.
Another important feature is the free trial. You can register your account, with no credit card information I might add, and receive 30 free searches. This allows you to try before you buy!!
Below, I've included both the Semrush and Jaaxy search bars for you to try and compare.

My goal is to help you decide which tools will help you with your marketing campaigns. The proper tools are necessary for your business' success. There are so many tools out there and I like to break them down in hopes of making your decisions easier.
What keyword tool do you use?  I'd love to hear from you, so please leave me a comment. If you know of anyone who would benefit from this article, please share!
Your friend,
Suzanne
SaveSave
SaveSave
SaveSave
SaveSave
SaveSave
SaveSave
SaveSave
SaveSave
SaveSave
SaveSave
SaveSave
SaveSave
SaveSave
SaveSave
SaveSave
SaveSave
SaveSave
SaveSave
SaveSave
SaveSave
SaveSave
SaveSave
SaveSave
SaveSave
SaveSave
SaveSave
SaveSave
SaveSave
SaveSave
SaveSave