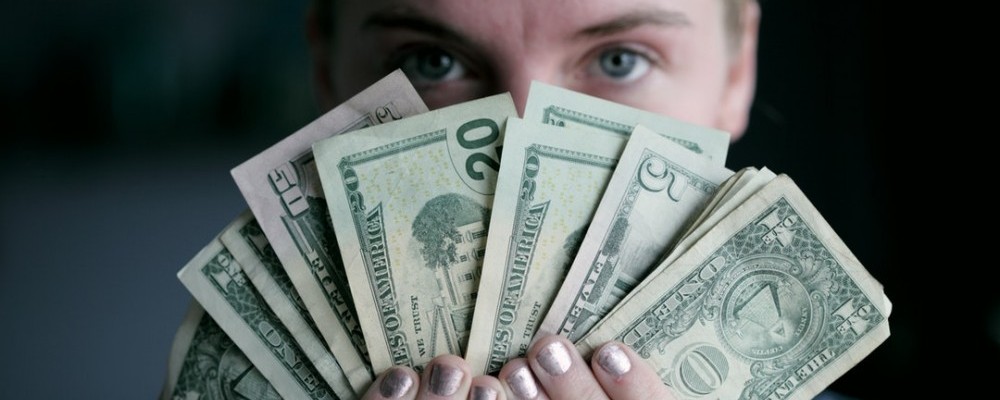 This is a happy time of year for many people. It's tax refund time!! Have you gotten yours yet? Do you know what you're doing with it this year? How about making a big change? Do you want to know how a tax refund can change your life?
With the average Canadian refund for early 2018 is $1765.00 as per the Canada Revenue Agency. Wow. You can do a lot with that kind of dough. Perhaps even life changing.
So the question now is, are you going to use it to build wealth or spend it on a new toy. Your parents would say to invest it, but you want that new boat. And that's enough for the down payment.
This is where you need to decide if you want a boat that comes along with a huge monthly payment, or possible finding a use for it that will still make you happy, but will be used more responsibly.
What if it could be used to reduce your stressful financial situation? Or possibly to lessen the stress of a busy schedule? How about going back to school? Or creating another income stream. This is where I learned to start my own business…
But I Wanted The Boat!


I know, I know, this is a jet ski, but still expensive. The immediate joy you get will lose it's luster with each monthly payment weighing you down.
And here in Canada, it will sit in the garage for 1/2 the year due to poor weather, lol.
There are so many other ways you can choose to spend your tax refund, and I'd like to share them with you. We'll start with the parent's idea and go from there.
#1. Invest In RRSP or Other Investment Portfolio
You won't get immediate joy out of this choice, but you will appreciate it when it comes time to retire. More and more people are finding themselves having difficult times in retirement.
Unless you work for the government, school boards, or other large corporations that have a pension fund, you will only have your private investments and possibly some government assistance to live on.
A big advantage to an RRSP is that the amount you contribute each year is tax-deductible. So this can help increase your refund next year. I can only speak for Canada, here, but I'm sure there are similar scenarios where ever you may live.
Many don't think of investing until much later in life. By then it's too late to accumulate much interest, unless you choose higher risk portfolios. But then you stand the risk of losing money if the stock market takes a downward turn.
I believe the wisest choice here would be to start investing early in life. You get used to depositing a small amount each month and you won't even miss it. You'll thank yourself at age 65.
#2. Pay Down Your Highest Interest Loans

Your joy may come much sooner with this idea. If you can pay off even one of your high interest loans, your monthly debt load will be much smaller.
Think of what you can do with that extra each month. You could increase your entertainment budget, or possibly hire someone to clean your house once or twice a month.
These types of little changes to your budget could reduce significant stress for you. You might create more time to spend with family and friends. Or buy a membership to that gym you've been putting off.
All great ways of reducing stress, by just paying off a loan or two.
#3. Build Up Your Emergency Fund

Are you one of those people who don't plan for emergencies? Tell yourself "it won't happen to me".
Unfortunately, something invariably does, and then the stress is on again. You might get a leaky roof, or your furnace quit (OK, that's probably only a big issue in Canada…lol).
If you have an emergency fund put away, you won't have to worry about borrowing money to fix anything.
Realistically, they say you should have a minimum 3 months wages put away. This is also important in case you lose your job, or have to take sick leave with no health insurance. The fact that you have enough to pay your expenses for 3 months will give you peace of mind.
#4. Invest In Your Children
Yes, this is something to think about if you have children. Are you encouraging them to go to college one day? Even a technical school can cost thousands.
Many people say that their kids can pay their own way, but when it comes right down to it, you end up helping somehow. They need tuition, traveling expenses, possibly housing expenses, books, and of course food is always important, haha.
There are government plans you can invest in, but make sure you look at the fine print. Many will pay handsomely if your child goes to a post secondary school, but if they don't, you might only get the principle back with no interest. You may do better by investing in something else with fewer restrictions.
#5. Invest In Yourself

Have you been putting off finishing your degree, or getting your masters? Or maybe there's some interesting courses you want to take to get that promotion you want. Your tax refund might be enough to pay for the courses you desire.
Getting an education is always a good investment. It doesn't have to be anything as serious as a degree. Maybe it's a course in woodworking or pottery.
Courses geared towards your hobbies is great for the soul. And it might even help towards building another type of income. Here's how….
#6. Invest In Your Own Business
Are you struggling to get by each month? An additional income stream is what you need. And having your own online business is a way you can do that. This doesn't mean you go online and look for that shiny object offering you thousands overnight. Those are all scams. Trust me! You will lose money with those.
I'm talking about having your own legitimate business, with a website and product to promote. This type of business is called affiliate marketing and can be very lucrative
Like any business, it takes time and work to become successful. Anyone promising you riches, quickly, is lying to you.
Think if you opened a brick and mortar store. It would take time to attract customers and start making a profit. It's the same with an online business. Only you don't have the overhead expenses, and you can work from home at your own pace.
What you need is training on how to set this up and how to make it profitable. When I started researching this, it was quite overwhelming. There are so many directions you can go online, and when you don't know where to turn, it's easier to just give up. I just about did until I found Wealthy Affiliate.
The vision for my business is to help people become financially independent. And I promote Wealthy Affiliate because they are an amazing platform that helped me tremendously. It's owned by two young guys in Canada, who themselves want to help people succeed.
You can join for free, no credit card needed. You get two free websites on a world-class platform that has everything you could need to succeed, all under one roof.
I won't go into too much detail here. But I'd love for you to read my review for a more thorough description.

One of the best investments you can make is in yourself. And think of what you can do with the extra income, or incomes, you could make. Enough to quit your job and be your own boss!
Did any of these ideas resonate with you? Are you ready to take the next step to change your life. I hope so. Let me know below. I'd love to hear from you.
And if you know anyone who would benefit from this post, please share.
Your friend,
Suzanne
SaveSave
SaveSave
SaveSave
SaveSaveSaveSave
SaveSave
SaveSave
SaveSave
SaveSave
SaveSave