Are you looking for an easy way to make money online? How about using an automated WordPress plugin that does everything for you?
If you've been looking for something like this, you've most likely come across this product. The problem is you don't know if it's legit or another scam, right?
I'm glad to see you question this and doing some research to find the truth.
Welcome to the Infinity review. Let's go inside to see what you're getting, how it works, and if it's what you expected in the first place.
By the end of this review, you'll be able to make an educated decision if it's right for you or not. I'll share with you my honest opinions and recommendations, OK?
Would you like to see where I learned how to create my own successful online income?
What Is Infinity?

This is a WordPress plugin that will pull and post content to your website automatically, adding your monetized ads for commission sales.
It was created by Al Cheeseman, Dan Ashendorf, and Rash Vin. They launched it on Warrior Plus on April 3rd, 2020.
Infinity – $17 (1 traffic machine)
What's Inside
Plugin
Settings
Campaign
Setup RSS Post
Setup Internet Post
License
Support
Logs
Bonuses
#1: Live Training
#2: Commission Fire
#3: Easy List Hacks
#4: FB Ads Domination
#5: Clean Squeeze Software
Upsells
OTO #1: Unlimited – $67, downsell $47
OTO #2: Done For You – $197, downsell $97
OTO #3: Traffic – $97, downsell $67
OTO #4: Reseller License – $67, downsell $57
OTO #5: Group Coaching – $77, downsell $57
Who Is This Plugin For?
This plugin would be for someone who wishes to have a "media" style website with articles in one or many niches.
I don't think you should post these articles without some additional tweaking, as some sample ones I saw on the test site looked pretty ridiculous.
If you're willing to put in the time and effort to make your site look visually attractive, and use the best keywords possible, it could work for you, but…
A beginner might struggle if they don't have any previous experience with affiliate marketing and keyword research. You would need some additional training from elsewhere.
And because this is a WordPress plugin, you'll need a WordPress website of your own.
I'll show you how you can do this down below, along with any concerns with this product.
How Does It Work?
This new app takes trending content from others and turns it into free buyer traffic, which made them $100 – $300 per day.
And all with set and forget income streams they built within 90 seconds.
Let's see what else the sales page says…
Sales Page
This system can be in place in 3 simple steps:
Step #1: Create a new profit site by choosing your site name, then updating a few small details.
Step #2: Enter any keyword you want, and where you want the traffic to come from.
Step #3: Watch the app start finding content that will automatically be posted onto sites that are ranking #1 on Google.
You'll never have to update your site because Infinity does it for you. And it's 100% legal because the app credits the original author.
As marketers, we all know that the lifeblood of any business is TRAFFIC. Preferably targeted traffic!
If you want to make money online, you need traffic streams of people who are wanting to buy what you're selling.
The problem is that it's the big corporations that are taking up most of that traffic. How do small businesses compete?
These product creators found a way, and you won't have to:
Compete with big corporations.
Spend money outsourcing your content creation.
Product any content.
Do any research.
After many hours and dollars, they created software that is fully automated and uses a unique algorithm that will find you targeted traffic.
It then sends that traffic to any offer you wish, in any niche you choose, for many income streams!
You get everything you need with this system, to start getting your traffic and sales. You'll get:
The Infinity cloud-based app.
The traffic optimizer algorithm built-in.
The traffic multiplier to turn a few visitors into 1000's.
Complete step by step training showing you exactly what to do.
All the bonuses (described below…).
The commercial rights to use the app for your clients.
$100 back if you don't see any results with this system.
World-class support.
So now you can create profit machines with only the best content, that continually updates.
The app removes the original links embedded in the article, so you don't lose any traffic to the competition.
Then all you do is input your Amazon API key, and the app will populate your site with product ads to make you money.
So what do you think? Sounds pretty amazing, right?
Let's see if the product does what it promises…
Member Area/Dashboard
Once you've paid for your purchase, you'll be provided with your plugin access information.
I recommend the first thing you do, though, is sign up for the training webinar. This will show you exactly how to set up your profit machine.
In case you're wondering about the weird campaign names, this is a demo site I had access to, LOL. I didn't buy this plugin for myself.
Settings
After you've installed your plugin on your WordPress site, you'll have different options to look at. This is a screenshot of part of the "settings":
There are many settings for you to edit, in order to have the system look for your particular content needs.
You will have to input all of this to have Google and social media find what you want.
I won't go through everything in this review, or it'll be a mile long, lol. But don't worry, the training shows you each step you need to take.
Campaigns
When you click on "campaign", you'll see a list of all the ones you've created…
This is where you can edit your campaigns is you wish.
This is where you can also choose the language you want it to search for, as well as a specific country…

Setup RSS / Internet Post
These two sections are very similar. You have the choice to have your searches done via RSS feed or an internet search.
This is a screenshot of inside the plugin…
The "QView" enables you to get a quick view of what the content will look like…
When you find the content you wish to use, there is a "spinner" software built-in to "spin" your article.
This will be better for ranking because you don't want to post duplicate content online. Google won't rank duplicate content!
License
This is where you would input the license key that you received with your welcome email.
Support
If you're ever stuck on something and need additional help, you can access support from right within your dashboard.
Logs
This is a list of actions taken by the software. Most of us won't need to look at this unless something goes wrong.
If you have coding experience, you may be able to take care of it yourself, but most will simply allow support to do it.
Website Example
This is what your website will look like…
When your visitor clicks on an article to read, it will have your advertisements on the page embedded with your affiliate links. This is how you'll be making your online income.
You'll notice all the categories you can have, along the top of the page and other available articles down the right-hand side.
Article Example
When you click on the "continue reading" button, you'll see the whole article. It can look something like this…
The whole purpose of this plugin is to flood the internet with content that been monetized with your affiliate links.
As the content gets found, and your traffic clicks on your advertisements, you make affiliate commissions on their purchases.
There are many ways to monetize these posts. Some are:
Banner Ads
CPA offers
Affiliate offers
Amazon links, etc…
Bonuses
#1: Live Training
You'll be invited to attend a live webinar showing you the inside secrets of a six-figure affiliate marketing business. This training is done by a super affiliate and is a must-see.
#2: Commission Fire
You can instantly propel yourself to the big leagues and see loads of cash flowing into your bank account with this incredible list of techniques.
This is how the top affiliate marketers generate massive commissions, regardless of what they're promoting.
#3: Easy List Hacks
Here, you'll learn the money-making power of email marketing. This course will teach you how easy it is to bring in affiliate commissions. Plus, you'll learn the hacks that will make you instant money, consistently.
#4: FB Ads Domination
This training will show you how to tap into a billion-dollar industry to help scale your business. It will teach you how to use Facebook Ads Manager's interface so you can create successful advertisements in no time.
#5: Clean Squeeze Software
This simple software will allow you to declutter your squeeze page for better conversions. Its responsiveness will work with all sorts of product offers and work on all your devices.
Upsells
OTO #1: Unlimited
This upgrade will allow you to create an unlimited amount of profit machines. Any limitations and restrictions will be removed, and with more server powers, your system will run 6X faster.
You'll also get 4 amazing bonuses:
The Amazon Ads Master – This software will automatically update your amazon ads with the latest and best-selling products, for better affiliate commissions.
The Clickbank Converter – The WordPress plugin creates affiliate linked banners from the Clickbank marketplace and puts them on your website, pages and posts. This could be another source of income for you.
Instant Content Generator – This software will create loads of quality articles to boost your traffic. They're SEO optimizes and will generate backlinks to any of your sites.
Conversions Genie – This software will build you popups for better conversions. You can build sliding, lightbox or fixed popups to publish.
OTO #2: Done For You
Even though the set up is simple, you can have everything done for you. No more trial and error.
You can start seeing results right away because they'll be:
Optimizing your site for faster ranking.
Adding 10 pieces of content to your site.
Optimizing your site for speed.
Configuring your site, then installing it.
Uploading a fast and lightweight WordPress theme for you.
OTO #3: Traffic
For the next 12 months, you can add your pixel to their sales pages and tap into their huge traffic streams.
With this incredible data, you'll be able to retarget these visitors for awesome commission potential.
OTO #4: Reseller License
This upsell will allow you to sell this product as your own and keep 100% of the profit. You'll be able to use all of their sales materials and they take care of all the support.
OTO #5: Group Coaching
This group coaching mastermind is done by Dan Ashendorf, a guy who's generated over 7 figures online. With this upsell, you'll be with like-minded members and have access to:
Weekly coaching calls
A success blueprint
Information on the hottest niches available
You'll learn new traffic strategies, using many other platforms to help scale your business.
Case Study Video
My Concerns
This system pulls content from RSS feeds and internet searches as well as from social media. It looks for those pieces of content that have the most likes, comments, and shares.
This is how they can say you're getting the most trending content.
It can certainly work as the case study shows, but how well remains to be seen.
I have a few concerns I'd like to share with you.
Concern #1 – Upsells
The front end product is very limited. If you truly want this system to work for you, you'll need to purchase at least the first upsell for the unlimited version.
To make yourself some money, you'll want to run an unlimited amount of campaigns.
I know these upsells are how the product creators make their money, and I'm not saying it's wrong to do so.
I just want you to be aware of the extra expense you'll have to optimize this plugin.
Concern #2 – Automation?
I've not convinced all the added posts you acquire over time are any good.
Yes, they may be the most liked, etc., but unless you spend time tweaking and improving them before publishing, they may look awful.
I had to search quite a bit for an article that looked decent for the review image above.
Most were without images and seemed incomplete. There were a few that were simply cut off mid-sentence.
So if you let it run automatically, your site won't be readable in some cases.
Concern #3 – Legal?
The sales page said that the plugin automatically gives credit to the original author. Really? I could only find this on a few articles. Most had no credits.
This is what worried me the most. If it pulls up content, publishes it for you without credit, then how is this not stealing.
I would be very upset if my personal blogs were published elsewhere without giving me credit for my hard work.
Actually, I'd be upset even with the credit!!
Concern #4 – Duplication
If you publish content from somewhere else, you have duplicated content. What does this mean? It means that Google won't rank your post.
Their solution is to provide a spinning tool. Technically this is to make your post unique, but here's the problem with that:
A spun article will often sound ridiculous.
The tool replaces nouns and verbs, and often won't make sense when finished.
Google can also detect a spun article. Their algorithms improve all the time, and it's hard to get something like that past them anymore.
So we're back to the "not ranking" problem…
Pros
30-day money-back guarantee
Low cost
Cons
Requires upsells for optimal use
Your posts are "spun"
Final Thoughts And Recommendations
The plugin works in that it pulls up content according to the keywords you input. It automatically spins that content and adds it to your site.
Is Infinity a scam?   No
Would I recommend it?   Cautious Yes
If you've purchased the first upsell, and spend enough time using this plugin, I think you'll be able to make some money.
But please remember, this is simply a tool and not a promise you'll make loads of money.
And if you're a newbie, this will work much better for you if you have some knowledge of what affiliate marketing is, to begin with.
Can I help you with that? Because not only will you need training, but also your own website to install this plugin on.
Can I make you my honest recommendation?
I would really like for you to come and check out where I learned everything about affiliate marketing, and where I've remained to run my business.
This platform has everything you need under one roof to get up and running. It provides:
All the essential training to start, then additional training to help you scale up.
The domain registry and website builder to create your own business on.
Website hosting that's powerful and safe.
A keyword research tool which is the foundation for your traffic searches.
A large and very active community for unlimited support and encouragement.
And way more…
Want to know the best part? You can start for FREE, no credit card necessary. Isn't that awesome!!
Click on the image below to read all about it. When you join, I'll greet you inside and be your coach for as long as you need me.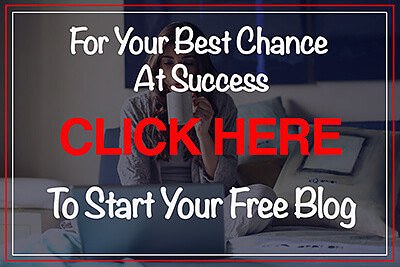 So where did you hear about Infinity? Did my review answer all your questions?
If you have any more, or would like to leave a comment, please do so below and I'll get right back to you.
Cheers,
Suzanne
P.S. Please share my post with your friends!