Are you looking for an easy way to make money online? With a system that does everything for you?
Welcome to the Sniper Profix Pro review. And I'm so happy to see you researching these products before purchasing.
The sales page says you can earn money with no manual work. But is this true? Or is this another scam?
I don't blame you for asking. There's so much junk out there just trying to convince you to buy them before finding out the truth.
And that's why I write these reviews for you. I want to take you inside and show you what to expect, how it works and give you my honest opinions and recommendations OK?
By the end, you'll be able to make an informed decision about whether it's right for you.
Would you like to see where I learned how to create my own successful online income?
What Is Sniper Profix Pro?

This software "steals" other articles or videos for you to use in your own blog, for email capture and commissions.
It was created by Jason Fulton and Mosh Bari, and launched on Warrior Plus on August 13, 2019.
Sniper Profix Pro – $23.71 (10 sites)
What's Inside
Dashboard
Your sites
Your site statistics
Training Modules
Demo – How It Works
Introduction
Overview
Content Generation / Blog Creation
Obtaining Google's Knowledge Graph Search API Key for Wiki Profit
Obtaining Google's YouTube V3 API Key for YT Profit
Lead Generation
Traffic / Viral Traffic
Media
Posts
All Posts
Add New
Categories
Tags
Pages
Amazon Profit
Main settings
Search to Posts
Similar Items to Posts
ASIN Lookup to Posts
Help
EBay Profit
Main Settings
Search to Posts
CB Profit
Main Settings
Search to Posts
Domain Mapping
Wiki Profit
Main Settings
Wikipedia to Posts
YT Profit
Main Settings
YouTube To Posts
PDF and Lead
Referral
Form & Messages
Emails & Triggers
Bonuses
#1: VIP Facebook Community & Coaching
#2: 300K Visitors Case Study
Upsells
#1: Unlimited Profits Edition – $67, downsell $47
#2: Deadliest Secret Trigger – $97, downsell $77
#3: DFY Money Sites – $297
#4: $1k Paydays – $197, downsell $57
#5: Commission Jacker – $77, downsell $57
#6: License Rights – $197, downsell $147
Who Is This System For?

This system would be for those people who don't mind "stealing" content from Wikipedia or YouTube to add to their own blog.
It's an easy way to build content, but unless you're willing to spend time editing the article to make it look better and make it unique, I'm not convinced it will make you any money.
Posting duplicate content will not rank well on Google, if at all.
It might work better for established marketers who already have a huge email list, or YouTube and social media following.
I don't believe a newbie to this industry could make this work for them.

How Does It Work?

This fully automated sniper site earned Mosh $655.25 in commissions in just 30 days without any manual work.
That sounds too good to be true. Let's see what else he sales page says…
Sales Page
It also says that you can build an email list for free without writing any content or creating any optimum pages.
This system claims:
It's a one-click automated website and list builder software.
You just enter a keyword, push a button, and get new content every day.
You can get free traffic from multiple social sources.
You get new leads to your list automatically.
It's newbie-friendly needing no tech skills or manual work.
That's a big claim, especially the "no manual work" aspect. I'm a little skeptical…
The owners, Mosh and Jason, say this about their software…
"A brand new, fully web-based software that can build a fully automated content site that builds your email lists and promotes products from multiple affiliate sites / ecom sites at the same time & drive FREE traffic to your site."
All it takes is 3 steps and 5 minutes of your time…
Step #1: Enter your keyword to start building your site and capturing email leads on autopilot.
Step #2: Monetize your site using your affiliate links from Clickbank, Amazon, eBay, etc.
Step #3: Enable your auto viral traffic system to get free traffic and grow your list.
This software has 11 amazing features:
Get real content from the most authoritative site in the world, Wikipedia.
Create any kind of site you want, from blogs to Ecom sites.
Automatically turn your posts into PDFs for lead magnets.
Build unlimited lists using capture forms on every article.
Create viral traffic using their brand new referral system.
Monetize your site automatically using Clickbank offers.
Make commissions on Amazon and eBay selling physical products.
Add as many social media accounts as you want.
Add your keyword and new posts are added daily.
No domains or hosting needed. It's all covered for you.
No monthly fees. Just a one-time price.
Wow! This sounds like an easy way to make money online! Let's see if the actual product delivers on its promises, OK?
Member Area/Dashboard
This software is actually a 3 part system. It's supposed to:
Bring you free traffic from Google by ranking your posts.
Bring you commissions by monetizing your posts with Amazon, ClickBank or eBay.
Create a viral sharing system incentivized by a valuable bonus product.
When you access your dashboard, this is what you'll see…

The first thing I recommend is watching the training videos to get acquainted with the software.
They are well done and with the over-the-shoulder style, you can see exactly what to do with each step.
Wiki Profit
This is where you will start creating your content.
The first thing you need to do is enter your keyword so that the software can bring up the Wikipedia content relevant to your keyword…

The system will then pull up and add all the articles as content to your site…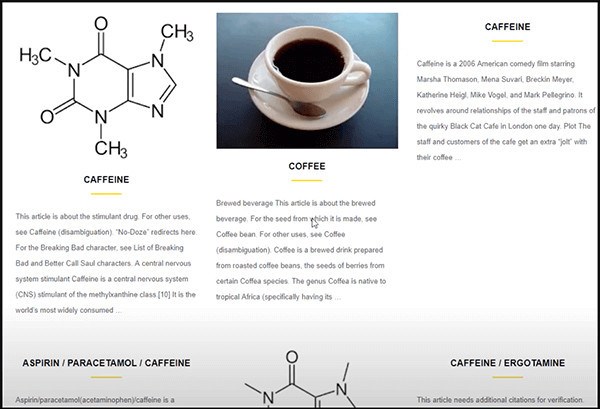 Each article will be complete with everything you'd see in the Wikipedia article.
When someone views this article, they have the option to download the article into a PDF to read later.
When they click on the PDF button, a popup will appear for them to give their email address to be sent the PDF.
This is how you'll be building your email list!
When they get their download link, they will be asked to share your article for an added incentive of a gift such as a free training course, or whatever you want to add.
And because you've filled in all your Clickbank, Amazon and eBay information, your visitor will also be able to click on any links in your article to purchase the items.
This is how you start collecting commissions!
YT Profit
This is the same process as under Wiki Profit, only that the software will pull up videos from YouTube to create your content.
Each article will have the thumbnail as the header image, and the video below.
The same option to download the video will be there with a popup to capture any emails.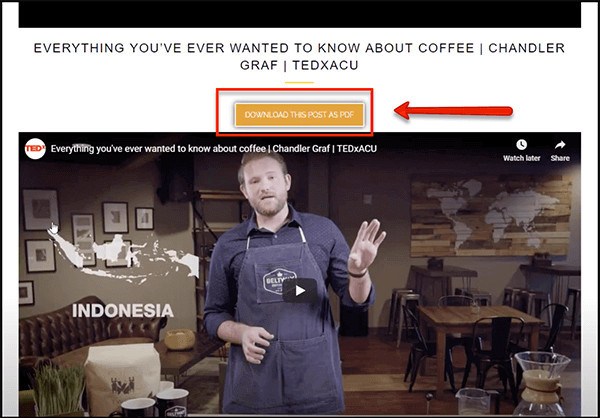 Posts
Just like any WordPress dashboard, this contains all your created posts on your blog.
Let's say you created a post on dog leashes. You need to come to this section and select that post.
When it comes up, you'll notice all the links that were already embedded in the article.
So you can remove those, and add your own affiliate links instead. This is done in the Amazon/eBay/Clickbank sections.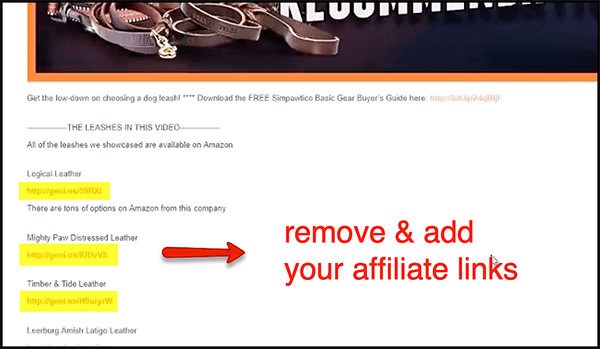 Pages
As with posts above, these are all your pages on your blog.
Amazon / eBay / CB Profit
These sections are straight forward, and where you will integrate your affiliate IDs into the system.
This way any products your visitors buy from these platforms will pay you commissions.
PDF and Lead
This is where you would set up your PDF settings as well as any other incentives you're giving away.
Referral
This is where you can manage all the emails you've gotten from your popup optin form.
These are all downloadable into a CSV file, which can be uploaded to an autoresponder if you don't want to integrate it into this software.
Please ensure your autoresponder will allow this. Many reputable companies won't!
If you wish to integrate, they allow:
ActiveCampaign
Aweber
ConvertKit
Drip
GetResponse
MailChimp
MailerLite
Sendlane
Rapid Mailer
You may also customize your forms here, and set up your welcome and thank you emails.
Below is a demo video for more information…
Bonuses
#1: VIP Facebook Community & Coaching
This private group allows you to mingle with other members and like-minded people. It's the perfect place to ask questions and discover shortcuts for your new business.
#2: 300K Visitors Case Study
This case study will show you how this blog generated $300K visitors, got thousands of subscribers for their list, and made money using free traffic and using other people's content.
Upsells
#1: Unlimited Profits Edition
This upsell allows you to create unlimited sites, rather than the 10 in the front end product. This can give you a life-changing income when you have the opportunity to create fully automated and updating commissions sites.
You will also be able to manage other people's businesses, and charge them whatever you wish.
#2: Deadliest Secret Trigger
This upgrade will show you their secret strategy to become wildly successful with the power of your email list.
This #1 income skill will help you to eventually quit your day job and make at least $100K from home.
#3: DFY Money Sites
With this upsell, you'll be able to run the software completely hands-free. The owners will build you 20 money sites that are proven to generate your commissions.
They'll even show you some hidden tricks to help you generate cash even faster…
#4: $1k Paydays
How would you like to discover a simple technique to help generate $1K paydays? Without a domain, website or hosting.
This allows you to make 50-100 times more money with the same amount of work as before.
#5: Commission Jacker
This system will let you turn your business into an all-in-one video and website profit system.
It takes other people's websites and turns them into your own sales machine, legally and ethically…
#6: License Rights
How would you like to sell this product as your own, and keep 100% of the profits?
This license allows you to do that, and they take care of all the customer support.

Demo Video
My Concerns
The software definitely works as advertised, but I have other concerns about the entire process I'd like to share with you. These are my personal opinions…
Concern #1 – Legally Steal?
I see many of these types of products, and I'm not sure if it's as legal as they say it is.
And ethical?? Not for me.
Let's say you've spent time and money creating great content for your website, or a great video for your YouTube channel.
You've made sure all the appropriate links are added so you can make an income online.
Now along comes some system that allows others to steal your content or video, change the links to their own, and make money off of them.
Is this fair? Is it legal? I certainly don't believe it's ethical!!
Concern #2 – Duplication
When the software takes these articles, it's creating one for you, word for word. In my mind, that's called plagiarism.
And I know Google won't rank you for posting duplicate material.
Sooo… if it doesn't rank, people won't find you, let alone buy anything from your links.
The only way this could make you any money is to share your posts on social media in hopes of people seeing your blog.
Concern #3 – Why?
What I don't understand is why they believe all your visitors would want to download your article into a PDF.
How many times would you do this? If it contains the information you want to keep as a list or a guide, maybe. I do that with a couple of my posts.
But if it's just an article about current news or information on a topic that's general reading, I simply don't think too many people will want it in a PDF.
Personally, if I find a site I want to hang on to, I bookmark it for later viewing…
You may say they want the special bonus for sharing with their friends, but they don't know about this until after they've received your email with their PDF.
Concern #4 – Limited Front-End Product
I know this is how these product creators make their money, but without at least the first upsell, you won't be able to make a good go of this.
The basic product only allows you 10 sites. That's not very many if you're wishing to make a decent amount of money.
Though even with an unlimited amount, you'll need to come up with other traffic sources to your blogs. I can't see this working well with just Google traffic.
Pros
30-day money-back guarantee
Easy way to create content
Cons
Requires upsells for optimal use
Content is all duplications
Poor ranking ability
Unethical?
Final Thoughts And Recommendations
Though I believe the software is fine, my other concerns for you are legit.
Especially if you're a newbie with no other forms of traffic to send to your blogs. If you rely on free traffic from Google, I don't believe you'll make any money.
For those of you who are already online marketers, and have a huge following on your YouTube channel or social media accounts, I think you could do better with those traffic streams.
I would just be concerned about the quality of these sites affecting your reputation.
If you wish to try and don't like it, you can ask for a refund within 30 days.
Is Sniper Profix Pro a scam?   No
Would I recommend it?   Cautious Yes
I really think if you want to create an online income, you shouldn't be relying on these done-for-you systems.
You need to build your own business for long-term sustainability. That way you're in complete control and not relying on a system that may not be around next year.
It's not hard to create your own website, and with proper training, you can build something you'll be proud of for years to come.
And with that comes the opportunity for a passive income!
Can I make you my honest recommendation?
I would love for you to come and see where I learned everything about affiliate marketing. And where I run my business to this day.
This is an all-inclusive platform that has everything you need under one roof. The training, the tools, and all the support you need. It's all there for you.
Here's a bit of what they offer:
Training – Step by step courses, classrooms, tutorials, and live weekly webinars.
A domain registry – An easy way to find the perfect name for your business.
A website builder – With over 4,000 WordPress themes to choose from.
Website hosting – With powerful servers, security, backups, and emails, and more.
A keyword research tool – Find low-competition keywords for the best ranking.
An affiliate platform – to find the market's top affiliate programs.
A large and active LIVE community – They always have your back!
And much more…
The best part is that you can start with a FREE starter membership. No credit cards necessary.
There's really no other place like this online today!
If you click on the image below, you can read all about it. And when you join, I'll be there to greet you and help you as long as you need me. See you soon!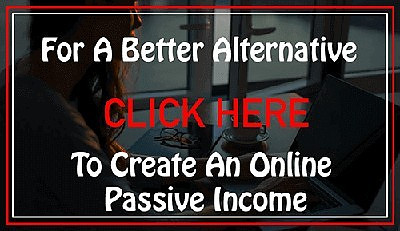 So where did you hear about this product? Did the Sniper Profix Pro review answer all your questions?
If you have any more or would like to leave a comment, please leave it below and I'll get right back to you.
Cheers,
Suzanne
P.S. Please share my blog!