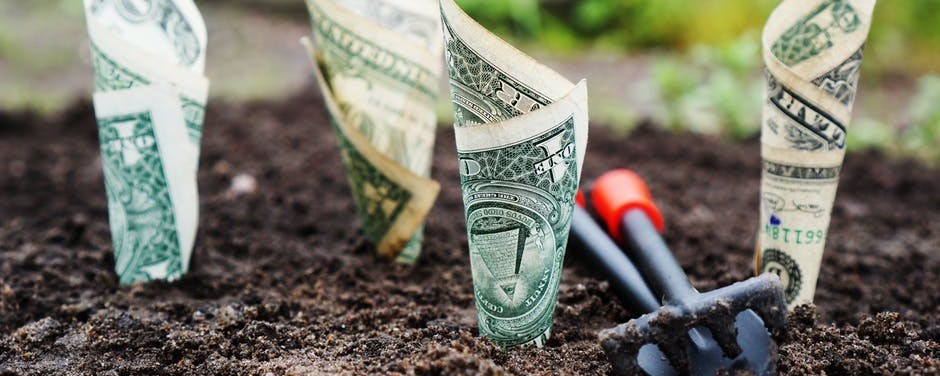 Do you have a hobby you spend hours working on because it's your passion? Why not turn all this "enjoyable" work into an online home business? The fact that you already know how to do this hobby, shortens the learning curve and shortens the start-up time.
Starting an online business takes time and energy to make it successful. Your hobby should be something you are passionate about. That way, you don't lose your desire to continue promoting it.
So this is perfect!  Passion + Business = Success.
Here are some ideas of what can make money, but don't worry if your hobby isn't here. Any hobby can be tweaked into an online business.
Hobbies That Can Make Money
Photography – showcase your photos for physical or digital sale, advertising for services offered.
Reading – giving reviews of your favorite books, offering proof-reading services, selling books.
Gardening – tutorials, local services, selling gardening supplies.
Arts/crafts – selling hand made arts and crafts, online courses, selling supplies, tutorials.
Pets – selling pet accessories, helps and advice, promoting services.
Cooking – tutorials and videos, selling supplies, online courses.
Travel – travel blogs, hotel reviews, touring services.
This is just a quick list of ideas you can come up with. If you have more than one hobby, that's OK too. Choose the one your most likely going to commit to for the long run. When you've reached your goals for that business, you will know exactly what to do to start another if you wish. This is where I learned…
The video below is an example of someone turning a hobby into a business.
Let's talk about how to turn your hobby into a business and the steps involved to get it up and running.
STEP 1: Where Do I Begin?
The first thing you should do is develop a plan. Do some online research to see if there's a market for your hobby. In other words, if you're selling a product or service, are there other people online looking for them.
When you Google your hobby, is there a list of businesses doing the same thing? Don't let that scare you off. There are many ways to compete with these other people. You just want to make sure there's actually customers out there looking for what you have to offer.
When you've determined there is a market, write down your business plan.
Consider your mission statement.  You might be thinking "isn't this just for big corporations?  I just want a small business."  A mission statement is something that gives you a clear path of why you're starting this in the first place, and will keep you on track.  Answer these questions when creating your mission statement:
What?  What's the reason you choose to work in this niche?
Who?  Who are you hoping to reach with your website?  Your target market?
How?  How are you going to provide value and benefit your readers?
Your mission statement should only be a couple of sentences long.  Roxanne Gilmore describes a mission statement in for detail.
Write down how many hours per day you want to commit to your business. Are you raising a family? Do you have a full time job? Are you worried about losing interest in your hobby once it's a business? Then commit to starting part-time with just an hour or two a day. You may surprise yourself and turn this into a full time career and income.
You may feel you know a lot about the hobby you chose, but there's always room to grow. With this type of business, you want to become an expert in order to provide value to your readers. Read about the industry; learn new approaches; get involved with online communities sharing similar interests.
For an online business you need an online presence. This means your very own website. It's easier than you think, but I'll talk about that further down, OK?
STEP 2: What Will I Offer?
The second thing to consider is what it is you are going to offer. You may start with one idea, but that doesn't mean you can't change it up further on down the line. Start with one thing, then expand out into others once you've mastered the first. Some ideas to get you started are:
a physical product you create at home (woodworking, art, sewing, photography, etc.)
a service (dog training, gardening, etc.)
teaching with tutorials, videos, or ebooks (music lessons, art lessons, car repair, cooking, etc.)
inventions (pillow, walking stick, printed t-shirts etc.)
promotions using affiliate links (products used within your hobby)
organize tours (group tours for tourists)
speaking engagements (promoting yourself to share your hobby)
Think about what it is you love doing and how you want to share that with people.
The most important thing to remember is offering something of value to your customer. Your passion and knowledge will help build trust with your audience and help you become an authoritative voice they'll want to come back to.
STEP 3: How Can I Make Money Online?
There are many ways to monetize your website. Here's just a handful:
selling your physical product
affiliate marketing
Pay per click (PPC) ads
selling digital products like ebooks
selling online courses
hosting live workshops and webinars
guest posts
Depending on the hobby of your choice, you would start with one method of monetizing and learn it well. Then you can branch out and use other methods. Affiliate marketing is probably one of the easiest to start with.
The most important aspect of making money online is to market, market, market. Once you've chosen what you want to sell, and how, you'll want to reach out to grow your audience. This is how you brand yourself and become an authority in your hobby's circle of influence.
Places like social media, and networking with similar online communities, are among the many ways to market yourself.

STEP 4: The Best PlaceTo Learn Online
This final step is the one you'll need the most. Where can you learn how to turn your hobby into an online business? There are certainly many places online that teach you these things, but you'll have to bounce from one site to another to get a complete picture, with no sense of direction, I might add.
I learned how to have a successful online business through Wealthy Affiliate. They have all the courses, tools and support you'll ever need, all under one roof. Their courses are designed for beginners with step by step, interactive lessons. Within phase one you'll have your website up and running. Then you continue to learn at your own pace, on a live website.
The best thing about Wealthy Affiliate is their free starter membership. With it you get two free websites. So you can start your business for free to see if you like it. Personally I really enjoyed starting for free because I'm a great advocate of "try before you. Needless to say, I've become a premium member, and enjoy all the powerful features of this platform.
I want you to know that when you join, I will be there to help you each step of the way.
So what's stopping you? Why not start earning an income with what you love to do? You have nothing to lose, it's free! And you have everything to gain.
So what is your favorite hobby? I'd love to hear from you. And if you have any questions or comments, please write them below.
If you know of anyone with a great hobby they'd like to sell, please share this post with them.
Your friend,
Suzanne
SaveSave
SaveSave
SaveSave
SaveSave
SaveSave
SaveSave
SaveSave
SaveSave
SaveSave
SaveSave
Save