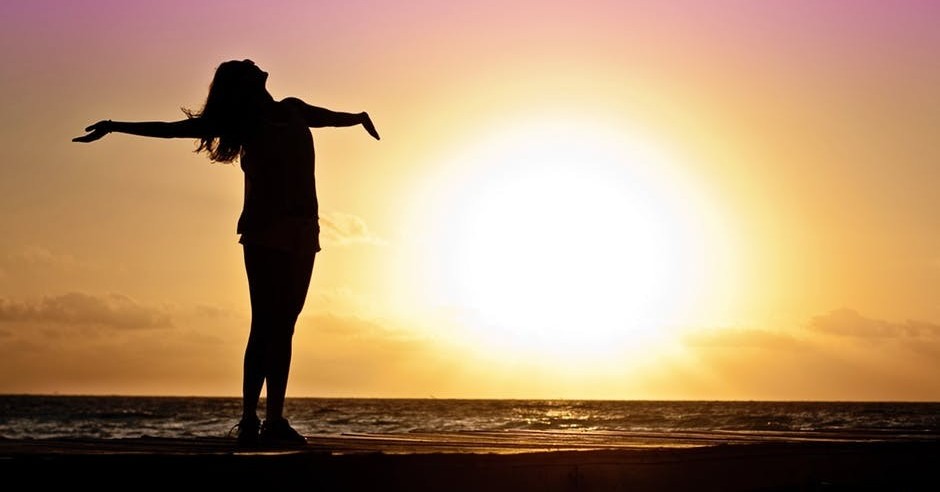 The question of how to gain financial freedom is commonly asked but hard to achieve. Can I do it? Of course you can. Anyone can with the proper advice and determination. Some paths are harder than others, but today I want to share with you an easier path to financial freedom.
This path is something I discovered later in life, and wish I could have started long ago. Not that I could have, haha. It's involves the internet, and it hasn't been around my whole life.
But it's never too late! Now, we'll be able to retire without worrying about having enough income to travel, spoil our grandchildren, or pay the bills for that matter.  And I've accomplished all this with my own online business.  This is where I learned all about online marketing.
What Does It Mean To Be Financially Free?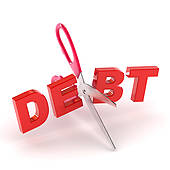 Financial freedom ultimately means having no debt. This will mean different things to different people. It could mean:
not owing money to anyone
having enough money to put towards a bigger goal like real estate
having the freedom to risk changing jobs or locations
This list can go on and on depending on the person. Basically, you need to decide for yourself what it means. And a good way to determine that is to ask yourself a few questions.
What would you like to do if you didn't have any debt?
Do you have 3 month's income saved up to cover unexpected expenses?
Is your debt keeping you from something you really want to do?
We need to also make the distinction between financial freedom and financial independence. Financial independence means you have enough wealth to live on without requiring a job of any kind. That's not me! Unless I'm lucky enough to win the lotto someday, HaHa.
For myself, financial freedom means being debt free, and having enough income coming in to cover our monthly expenses, travel and enjoy life.
So I've started my own online business! This income, of which much is passive income (automatically comes in every month) can be earned by anyone, anywhere, anytime. Isn't that great!!
 Here Are My Steps To Financial Freedom
We all want to be debt free. If we learn to be responsible with our money, we can become financially free applying 7 basic steps:
Budget your finances. Do you ever wonder at times where all your money has gone by the end of the month? Start by writing down everything you spend money on during a month. That will show you where you may be overspending. Now draw up a budget and follow it!
Set up an emergency fund. This will buffer you in case of job loss or health issues. If money is set aside, you won't have to use your credit cards and increase your debt.
Pay off your existing debt as quickly as possible. This can be difficult, but if you follow your budget and live as minimally as possible, any extra can go towards your debt.
Invest in your future self. Take a percentage of your income and invest in retirement plans or tax-free savings accounts. If you have children, you may want to invest in their college funds.
Live minimally. That doesn't mean to deprive yourself. Just make wiser choices and don't buy what you don't need. Clear the clutter out of your life. You may be able to pay off some of that debt by selling off things that are just taking up space…like my Exercycle. HaHa.
Be smart about your career choice. Do you enjoy it? Is there room for advancement? Will your income increase with your knowledge? Start with your goals in mind and choose wisely.
And finally…….
This Is My Favourite Step…
It's called online or affiliate marketing. You own your own business online, making commission by selling a merchant's products or services. You don't have to worry about stocking merchandise, shipping, refunds, or customer service.
Just set up a website to talk about and review their product or service. When a visitor clicks on your links and purchases the item, you get paid a percentage of the sale. It's that easy.
All you require is the proper education to learn the right way to do this. This is where I come in. I have found the best platform online that not only offers you an amazing teaching program, but includes all the tools you need to set up your new business.
It's called Wealthy Affiliate University. And you can start for free!

I spent months looking for information online on how to do all this. There is much information out there, but you need to bounce around a lot to get a clear picture in which direction to go. And the information on many of the sites contradict one another. Very frustrating.
There were legitimate platforms available, but when digging down to find out more about them, I discovered some unfortunate details.
Some were outdated, using techniques that worked years ago but no longer.
Some had hidden upsells you were required to purchase once you got inside.
Some were ridiculously expensive.
And there were a few outright scams.  I have a few reviews on my site too, if you'd like to take a look:
And it's not only the training you need. To have a successful business you need a website, a hosting service, a keyword research tool, website analysis and tracking, a writing platform, available support and last but not least…an active community.
I unfortunately lost time and money looking for the right place. I want to save you all this stress by showing you what I use. At Wealthy Affiliate you get the best of everything under one umbrella.
It's the most powerful platform online. With your free starter membership, you get two free websites, hosted on their platform, and access to everything inside to see what you think.
The teaching methods are step by step in easy to understand courses. You will have your site up and running quickly so you can earn while you learn.
If and when you decide to join the premium membership, you will have an abundance of support from the owners as well as the community, for as long as you remain a member. It's the only try before you buy platform online.
And Finally…
Don't let the premium membership scare you off. At $49/month, or the annual fee of $359/year (that works out to $29/month, a 40% savings). This is so incredibly inexpensive if you compare all these services individually online. It could run you into the hundreds per month and more.
Please click below to read my review on Wealthy Affiliate.

So why not give it a try. You have nothing to lose….it's free!….and everything to gain. There's over 1 million members who would agree!!
Do you believe these step could lead you to financial freedom?  Please let me know by leaving comments or questions below.
And if you know anyone who could benefit from this, please share.
Your friend,
Suzanne
SaveSave
SaveSave
SaveSave
SaveSave
SaveSave
SaveSave
SaveSave
SaveSave
SaveSave
SaveSave
SaveSave
SaveSave
SaveSave
SaveSave
SaveSave
SaveSave
SaveSave
SaveSave
SaveSave
SaveSave
SaveSave
SaveSave